Watch Antoni 'Dante' Villoni Fly Through the Paris Catacombs on a Bike
Below the "City of Lights" lies a network of catacombs that includes some 200 miles of tunnels. The Paris Catacombs came out of the tunnels that existed below the streets of Paris since the 13th century when limestone quarries were mined to help build Paris. While cars and pedestrians travelled these streets above ground, Antoni "Dante" Villoni took his mountain bike down into the depths of the capital city to give a guided tour of the Paris Catacombs.
You'll also like:
Watch J. Cole Score His First Bucket as a Professional Basketball Player
Watch This Stunt-Car Driver Plough a Limo Through an RV
Craziest Mountain Bike Crash Ever – Megavalanche 2019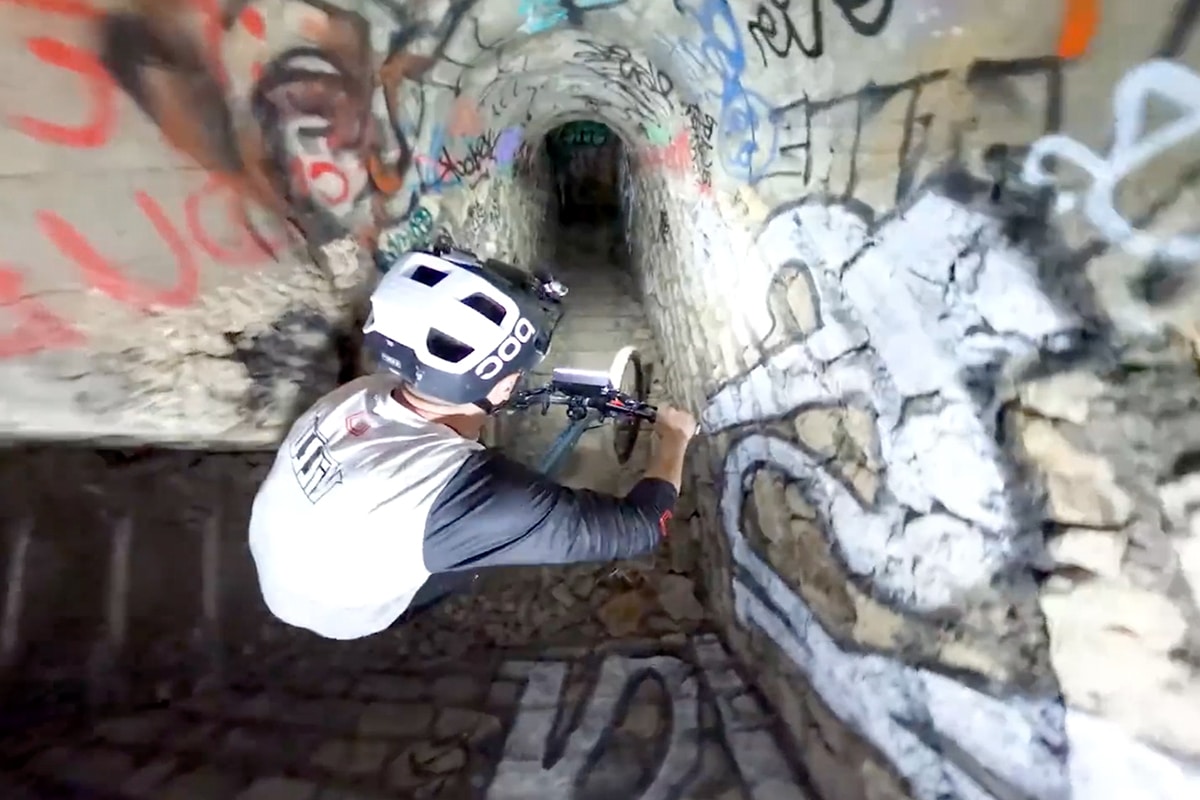 By the 17th century, Paris was facing a problem. With an increasing populace, the cemeteries were overflowing. In order to solve the problem, the citizenry turned to the catacombs, burying the dead in the tunnels. Some six million Parisian bones were buried in the catacombs over a 12 year period. Some of the bones date back more than 1,200 years ago. During the French Revolution, the dead were buried in the catacomb's ossuaries, including Jean-Paul Marat and Maximilien de Robespierre. Only a section of about a mile is open to the public to visit today. Guides are available to take you through the 45-minute tour, but few of those guides are like Villoni.
Riding his bike, Villoni careens through the tunnels, which are covered in graffiti. The turns are tight, and the tunnels even more so. At some points, there's barely space for Villoni's handlebars to fit through. At the edges of the light from the cameras and Villoni's headlamp, you can see the inky black depths of darkness waiting to swallow the catacombs again. But Villoni gives a view of the catacombs that is so completely different from anything you'll ever experience. "Probably my biggest project EVER!" writes Villoni on his Instagram account. "Such a mission to be able to get in with my bike, find the spots to ride, and make it happen without any issues!"
You'll also like:
Watch J. Cole Score His First Bucket as a Professional Basketball Player
Watch This Stunt-Car Driver Plough a Limo Through an RV
Keanu Reeves Shows Us How to Be Popular as an Introvert
---
Featured Video from Man of Many