Artist Spotlight: Zachary Bennett-Brook / Saltwater Dreamtime
Born and raised in the beachside city of Wollongong on the NSW South Coast, Zachary Bennett-Brook crafts incredible indigenous art under the moniker Saltwater Dreamtime. Zac's philosophy is to combine his passion for surfing and Indigenous background to ultimately showcase his artistic flare.
In a short time, Zac has gained global recognition with works shipped to America, Japan, Canada, England and Spain to name a few. And of course, throughout Australia. His artworks have been exhibited in a range of solo and group exhibitions and viewed by thousands.
When discussing his art, Zachary cites his beach heritage and love for the ocean. "As an artist, I find and gather inspiration in the ocean's blue walls and sandy floors, often exploring different colour tones commonly associated with the sea throughout my works."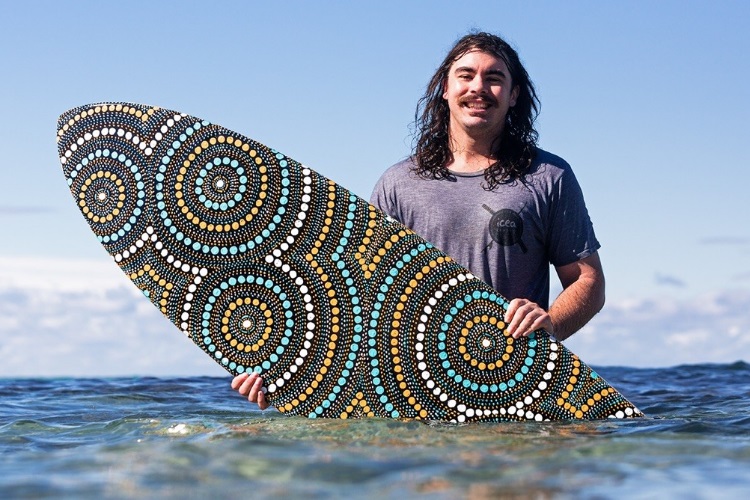 Zac is also the king of collaboration, working with global brands like Red Bull to design indigenous-styled trucker hats and Tag Heuer, painting a surfboard for none other than Thor himself, Chris Hemsworth. Other prominent collaborations include developing patterns for Afends board shorts and painting WAW handplanes which we've featured on the site before.
When he's not painting murals at Bondi or in the USA, Zac paints custom surfboard and fin designs which he sells online. "My ambition is to create and develop works, which are engaging and aesthetically appealing, while allowing me to grow artistically and professionally."
You can find all of Zachary Bennett-Brook's art and get in touch through his Saltwater Dreamtime website linked below. His Instagram feed linked here is a must follow.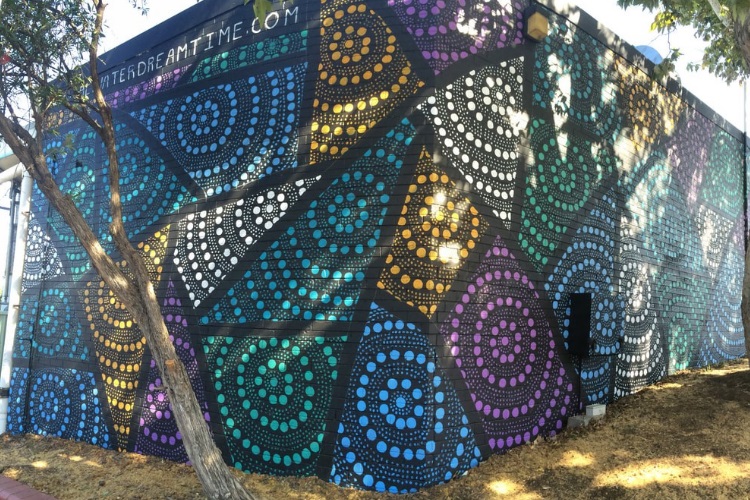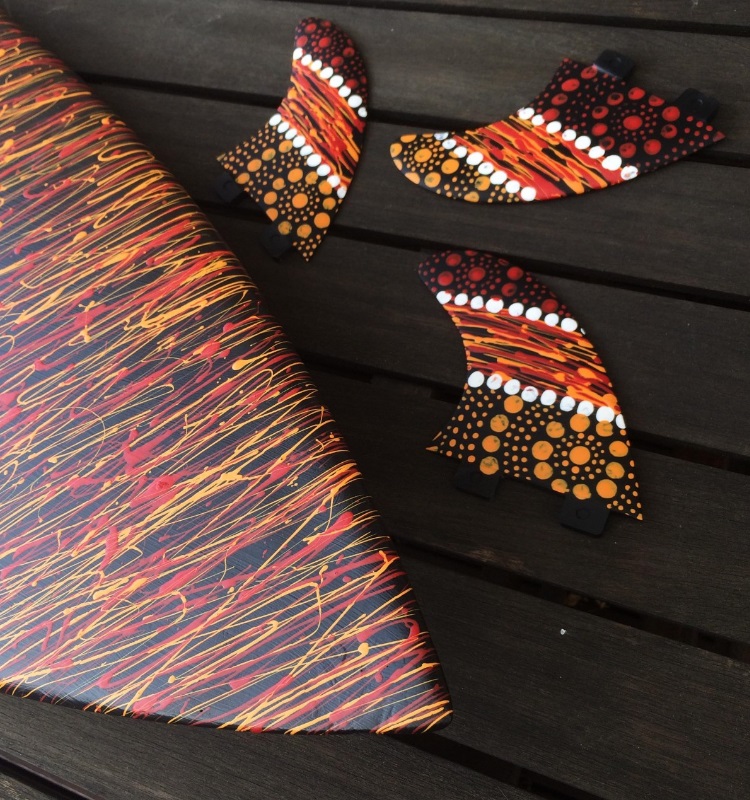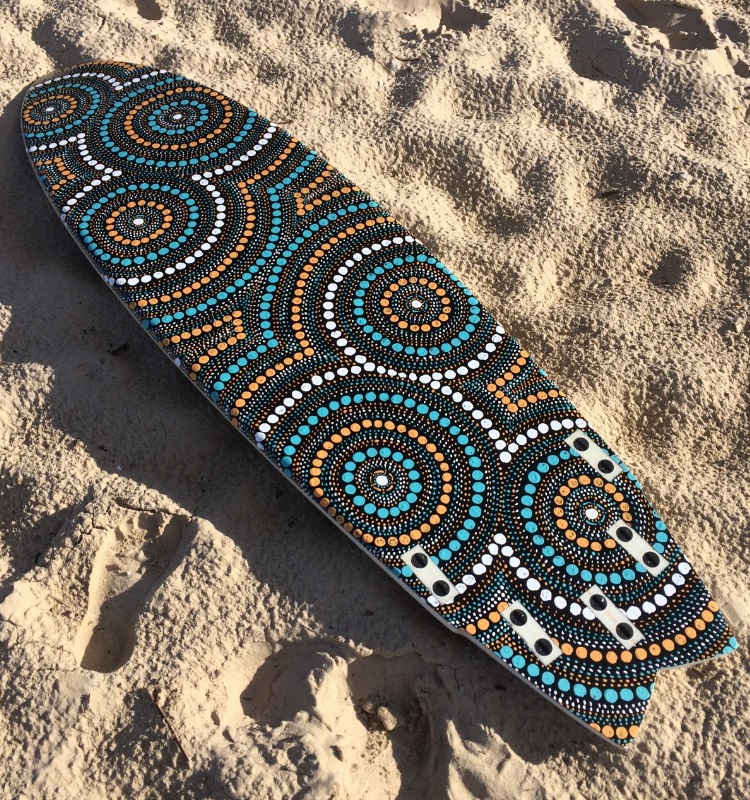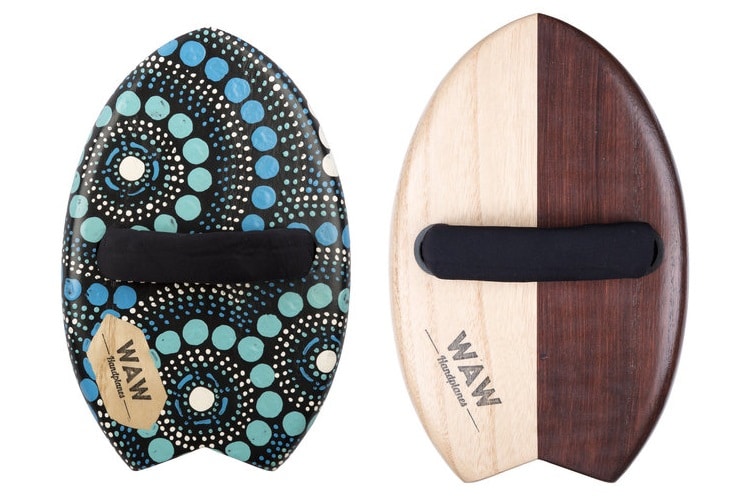 Have you subscribed to Man of Many? You can also follow us on Facebook, Twitter, Instagram, and YouTube.