'The Art of Banksy' Exhibition is Coming to Sydney
Banksy, the street artist who has found an obscure sort of fame in anonymity, is one of the most prolific visual artists of our generation, and has made headlines for decades with his provocative graffiti and large-scale installations.
Though little is known about his true identity (his own agent had, for some time, not met him, and those who are close to the artist refuse to reveal anything of his identity, whereabouts or next move), his notoriety is enormous, and as more and more publicity follows his every professional move, his art has become seriously in demand, commanding handsome sums at auction worldwide, with much of this fanfare fanning the flames of his somewhat spurious fame.
Now, a collection of the artist's most prolific works is heading to Sydney for an exhibition, launching on the 13th of September.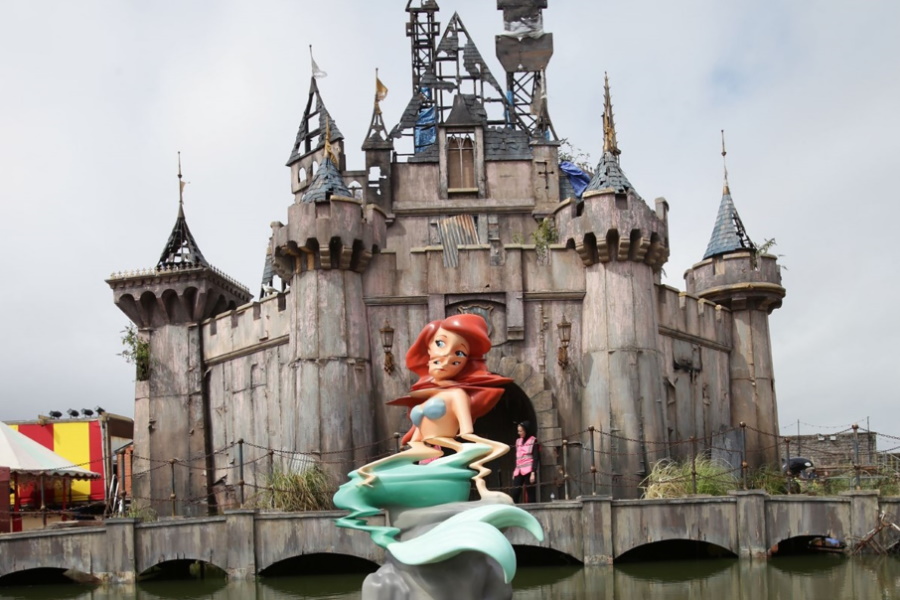 Located at Moore Park "The Art of Banksy"–which has previously been displayed in Melbourne–, is an unofficial celebration of the artist, with 80 of Banksy's off-street pieces up for display. Sourced from over 40 private collections around the world, and advertised as "100 per cent unauthorised", this carefully curated selection of pieces is likely to set the interests of the Sydney art scene ablaze, as having so much of the artist's eclectic, often large and brave work in the one room is an incredibly rare opportunity.
Though it's not the first time Sydneysiders will experience the artistic forces of Banksy.
Banksy's work is alleged to already exist (or, at least, has at some point) around parts of Sydney thanks to a visit the artist allegedly paid to the Emerald City around 2003. A man wearing an old-school diver's helmet is said to have adorned a wall in Enmore (Banksy also recreated this image in a laneway in Melbourne that same year), though this looks to have been since painted over. Along with other street artists, he also painted a design in Bondi beach that read "Warning! Buried Treasure!", as well as other pieces throughout the city, before heading to Melbourne.
The Art of Banksy will run from Friday, September 13 at EQ, Moore Park, Sydney. Tickets will go on sale at 4pm on Friday, August 2.