Instagram Artist Makes Keanu Reeves Every Disney Prince
Hollywood heartthrob Keanu Reeves has enjoyed unparalleled popularity of late. The John Wick and Matrix star has been on the top of everyone's list, from being titled to the internet's boyfriend to the subject of more memes than you can count on both your hands. Now Reeves has another title to add to his list—the prince opposite every Disney princess.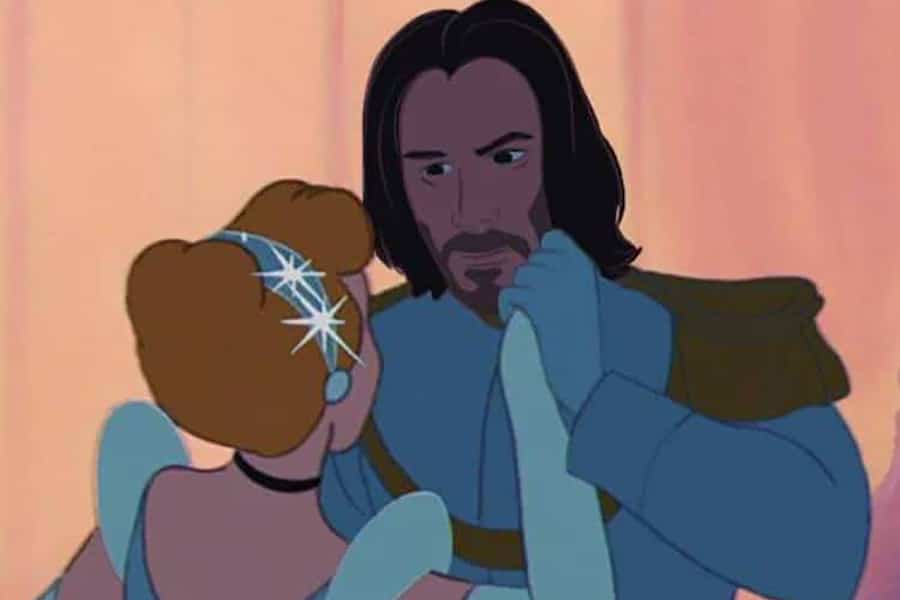 Instagram artist crystal.ro took images of Disney's princesses and then replaced their princes with Keanu Reeves. The series depicts Reeves as Cinderella's Prince Charming, Aurora's Prince Phillip from Sleeping Beauty, Ariel's love Eric from The Little Mermaid, Jasmine's Aladdin, the Prince from Snow White, Prince Naveen from The Princess and the Frog, Pocahontas interest John Smith, Mulan's Captain Li Shang, and Belle's Beast from Beauty and the Beast.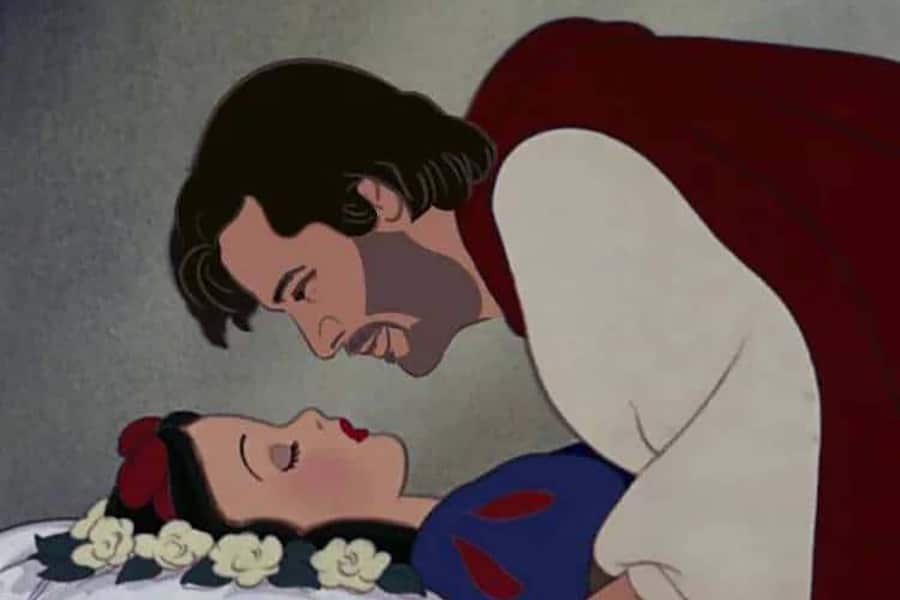 The drawing is pretty good for the most part, though some are a little off—Eric looks a little angry about having just hooked a bride with some fishy relatives and Cinderella might want to be careful as her prince has that John Wick intensity in his stare. Regardless, the creativity is there and the delivery is fun.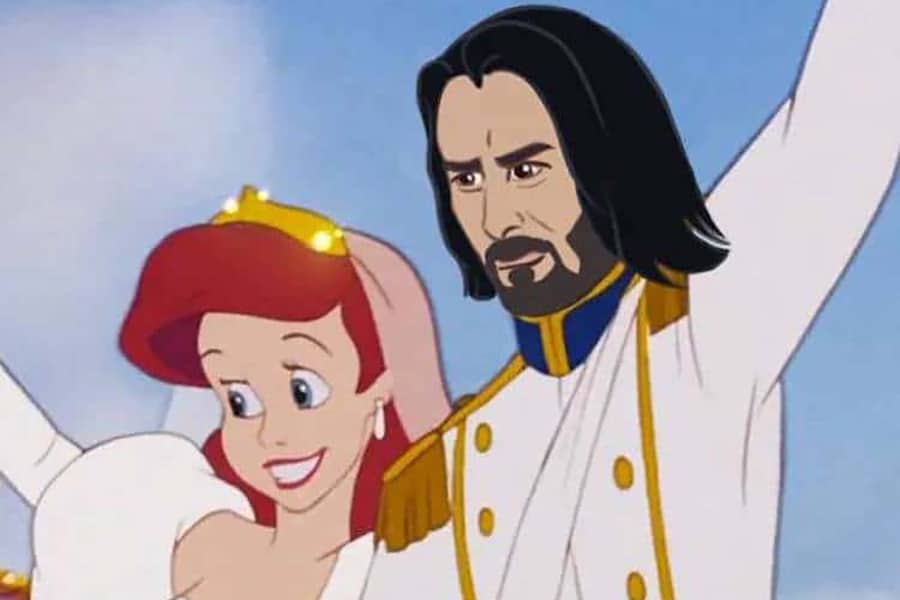 The high school drop out has continued to grow in popularity over his more than 30 year career in Hollywood. From comedies to action films, Reeves has been a huge success that hasn't let his popularity get to his head—perhaps that's one of the reasons he's so popular? The star takes time to be with his fans and has been caught helping others for no reason other than helping, such as changing Octavia Spencer's flat tire or just hanging out with a homeless man. He even provided an impromptu tour of Bakersfield when a flight was rerouted. And then there's the characters that Reeves has played. His acting has brought a certain magic to each of his roles, and his movies are hard to forget.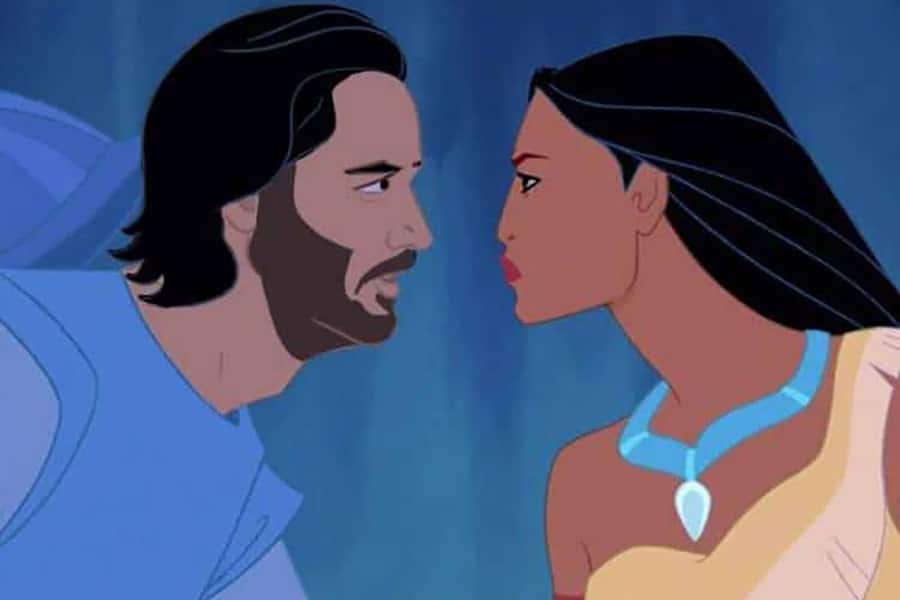 Who knows, maybe Disney will cast the humble superstar to be a prince. He's already playing Duke Caboom in Toy Story 4, and since he's already the Internet's boyfriend, why couldn't he set his sights on a more royal position?