Enormous LEGO World Map Takes You Around the World
LEGO has been getting into the art game lately, and their latest art project is the LEGO Art World Map. The new piece consists of 11,695 pieces and measures more than three feet wide when fully assembled. The map allows you to customise the look of the oceans to match up to your own personal style, or you can follow the included instructions to match up with the bathymetric mapping of the ocean floor. Using customisable pins, you can also mark places you've been, or lay out your bucket list of places you someday want to go.
You'll also like:
LEGO adidas Superstar is 731 Pieces of Steezy Style
25 Best LEGO Star Wars Sets of All Time
LEGO Adds to Speed Champions with Porsche 911 RSR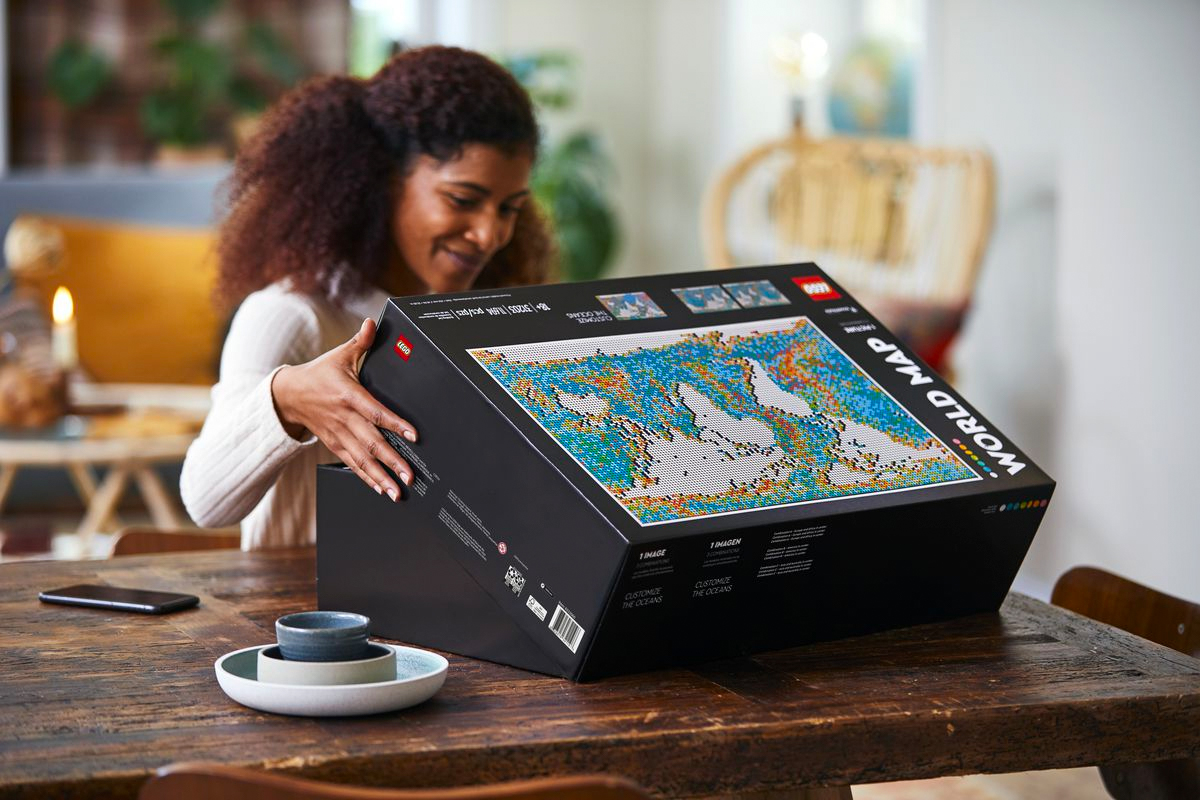 "We know that our adult fans love to travel, but many haven't been able to do so for over a year now. We thought that there was no better way of helping explore the world while relaxing in the comfort of their home than by allowing them to build, rebuild, plan and reminisce through building," says Fiorella Grove, the creative lead for Lego Art.
You'll have plenty of time to plan and reminisce as you put this set together. It's actually the biggest LEGO set ever. The set comes in a box that measures 22 inches by 16 inches by 8 inches and weighs 14 pounds. The landmasses are completely white, which will no doubt help make your visited destinations or hope-to-visit destinations pop even more. You can also customise the map to focus on a specific area of the world—North America, Europe, and Asia and Oceana.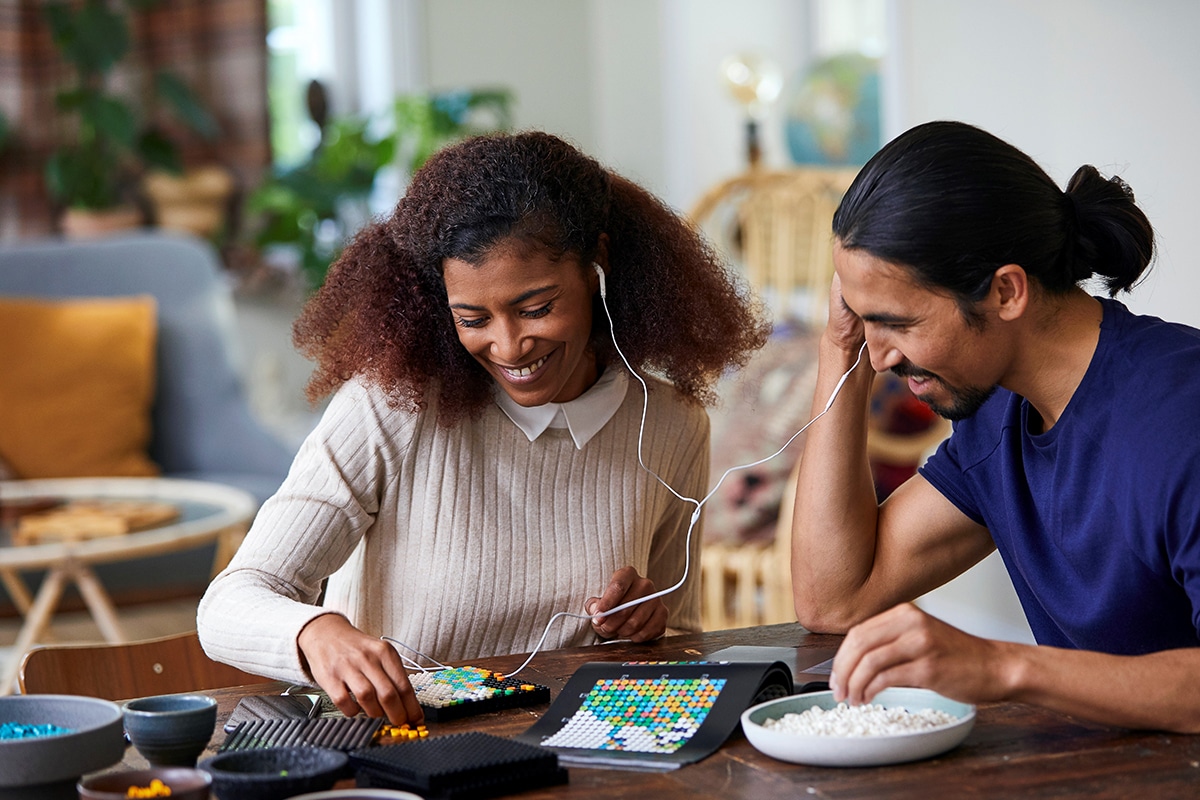 The set also includes wall hangers so that you can hang your artwork when you're done. And there's also a soundtrack of four world travellers speaking about LEGO and travelling that you can listen to as you assemble your work.
You'll want to plan on a solid day's worth of work to get this set completely put together, and then plan on even more time as you decide whether to chronicle your travels, dream of new places to visit, or just revel in the planning of "someday" trips. Whatever you decide, the LEGO Art World Map is available for $399.99 through LEGO's website.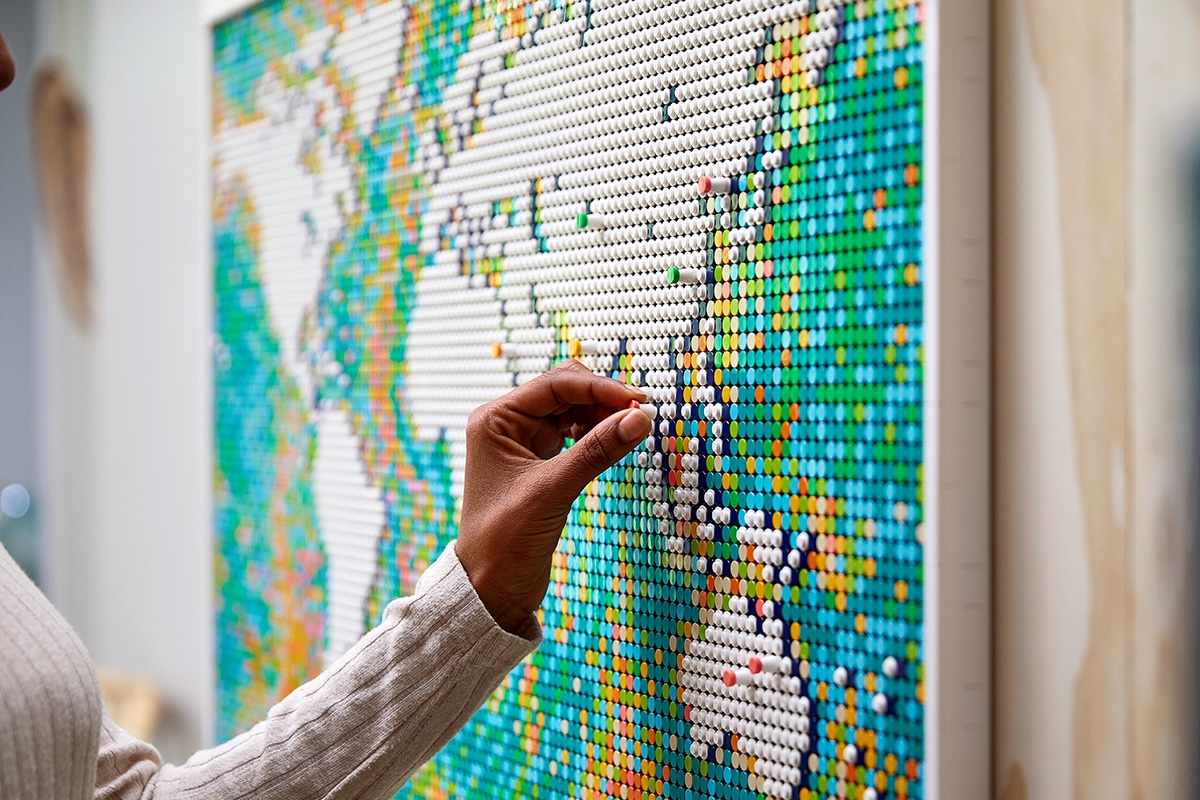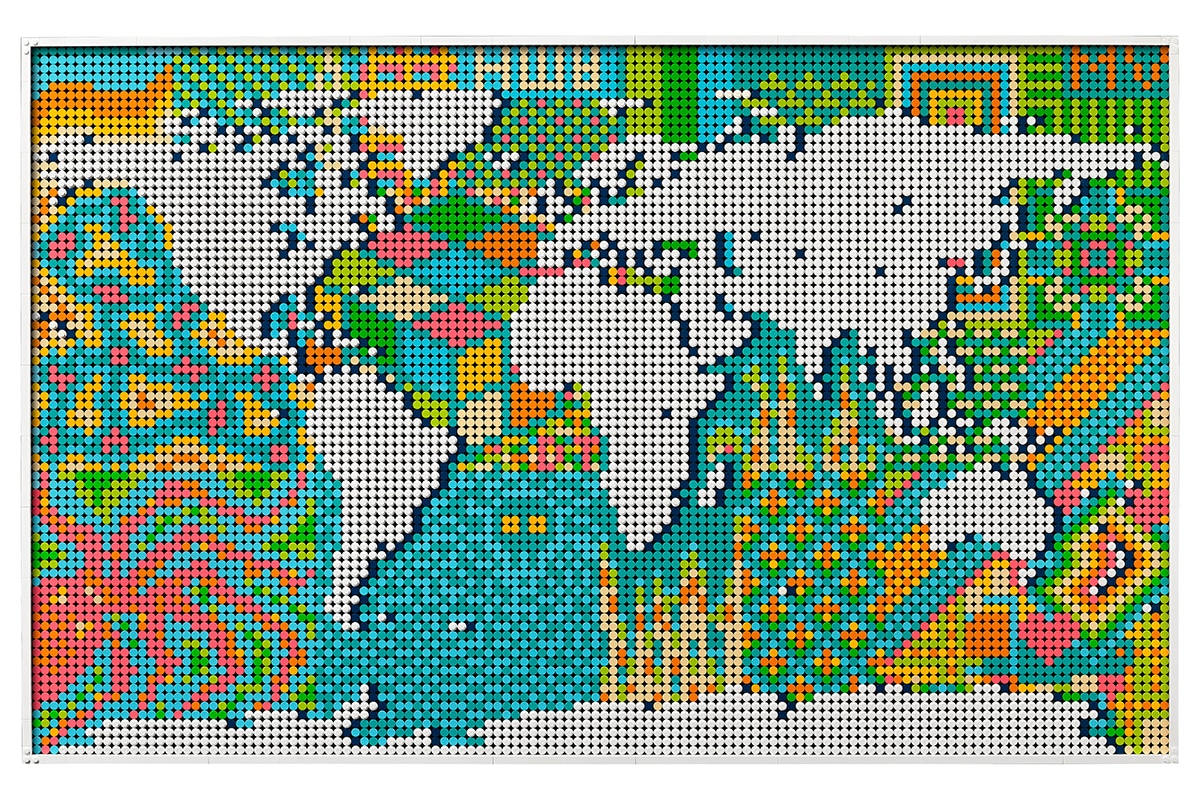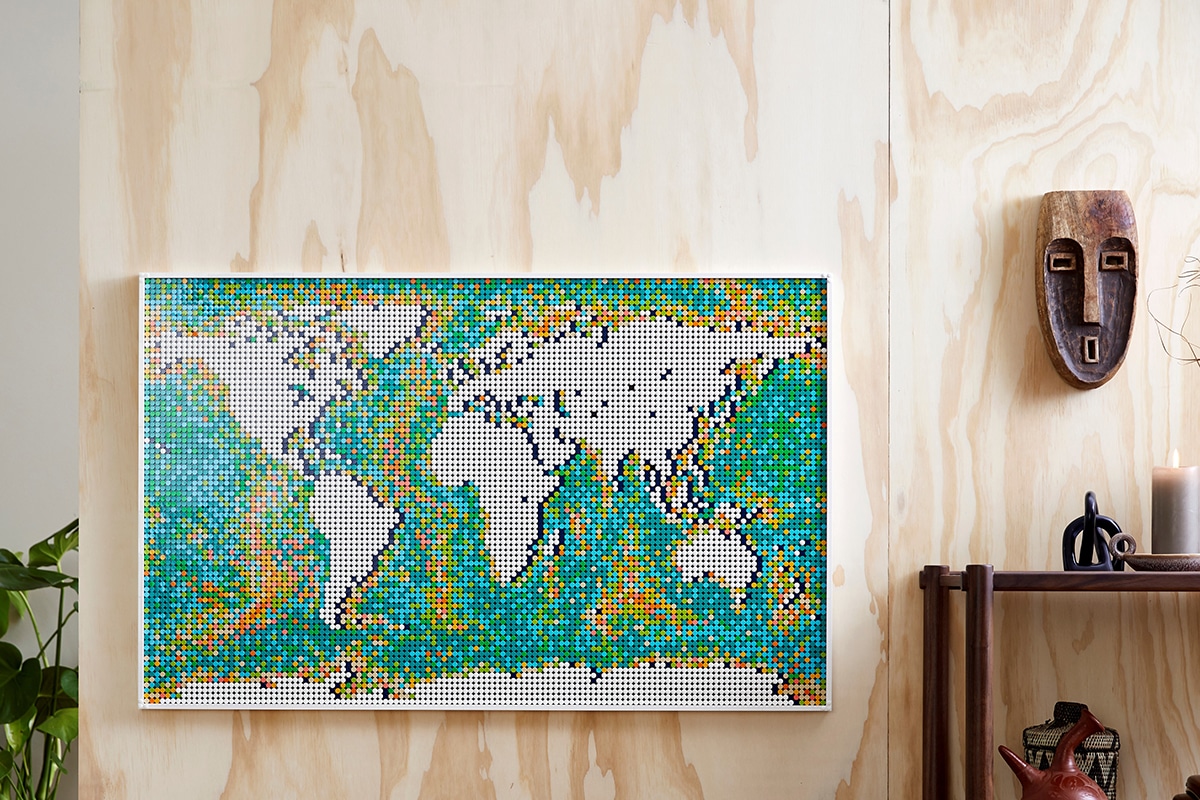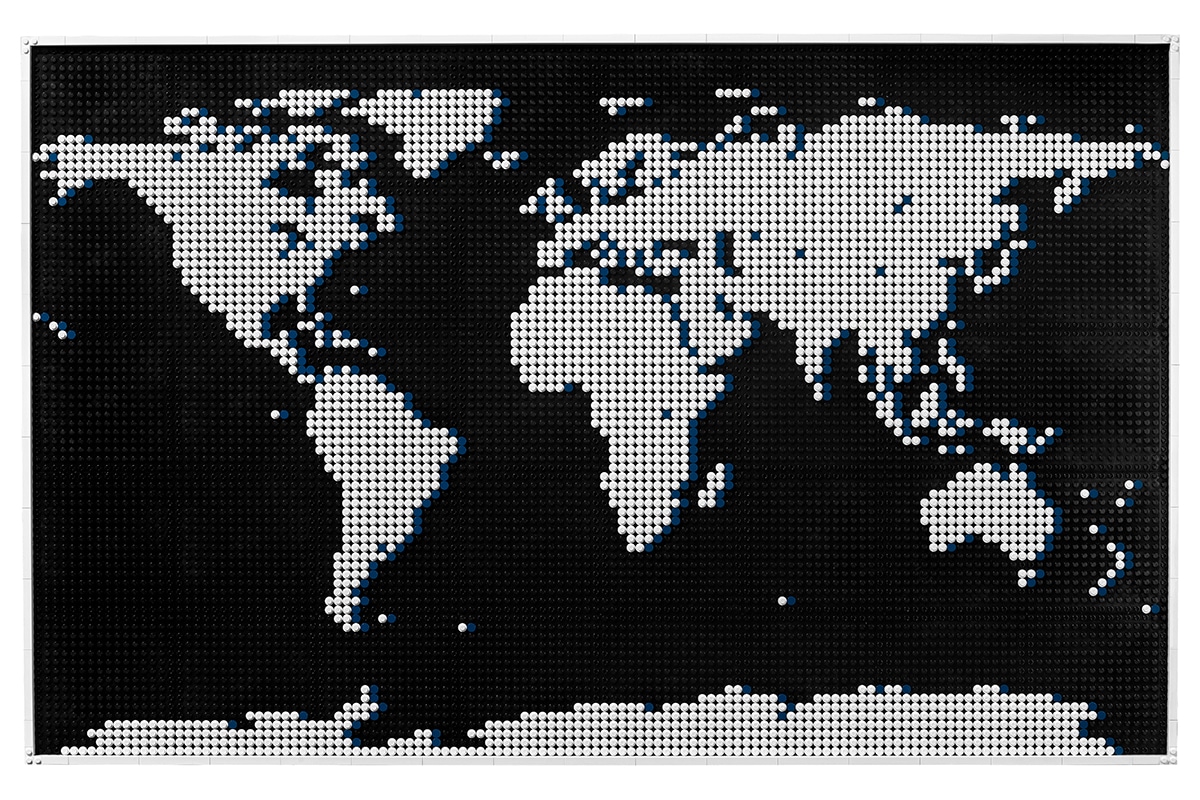 You'll also like:
LEGO adidas Superstar is 731 Pieces of Steezy Style
25 Best LEGO Star Wars Sets of All Time
LEGO Adds to Speed Champions with Porsche 911 RSR