Michael Steinhardt Surrenders $100 Million Worth of Stolen Antiquities
Talk about a tough day at the office. Hedge-fund pioneer Michael Steinhardt has surrendered 180 antiquities, worth a whopping USD$70 million (AUD$100 million) after an investigation revealed the pieces were stolen from their country of origin. The unprecedented move didn't just cost the billionaire his prized collection of art, it also saw him banned for life from acquiring antiquities.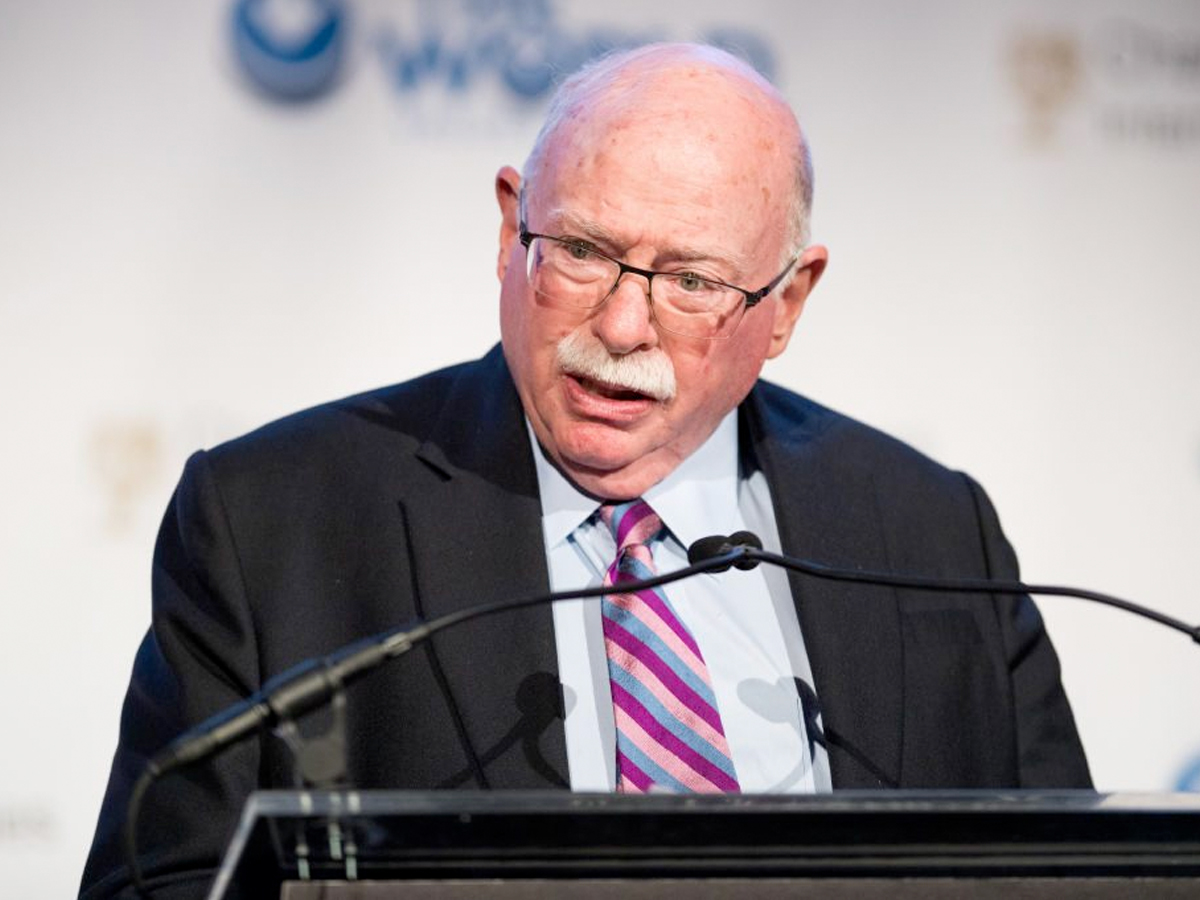 The surrender of the items comes after a four-year sting that saw the Manhattan District Attorney's office investigate Steinhardt's 'criminal conduct' in relation to his collection. A famed investor, he founded Steinhardt Partners LLP in 1967 and most recently served as chairman of the board of Wisdom Tree Investments before retiring in 2019. However, a raft of controversies has hit the hedge-fund legend over the past few years, this latest being one of the biggest.
A Statement of Facts summarising the investigation confirmed that the seized pieces were looted and "illegally smuggled out of 11 countries, trafficked by 12 criminal smuggling networks, and lacked verifiable provenance" before appearing on the international art market, eventually winding up in Steinhardt's hands.
"For decades, Michael Steinhardt displayed a rapacious appetite for plundered artifacts without concern for the legality of his actions, the legitimacy of the pieces he bought and sold, or the grievous cultural damage he wrought across the globe," Manhattan District Attorney Cyrus Vance Jr. said in a statement. "His pursuit of 'new' additions to showcase and sell knew no geographic or moral boundaries, as reflected in the sprawling underworld of antiquities traffickers, crime bosses, money launderers, and tomb raiders he relied upon to expand his collection."
While he did take a huge hit to his art collection, Steinhardt won't be criminally charged for his involvement in the theft. The billionaire filed an agreement with the DA's office that will see the stolen items returned to their rightful owners in their origin countries rather than being held as evidence.
"Even though Steinhardt's decades-long indifference to the rights of peoples to their own sacred treasures is appalling, the interests of justice prior to indictment and trial favour a resolution that ensures that a substantial portion of the damage to world cultural heritage will be undone, once and for all," DA Vance Jr. said.
According to the DA, the investigation into Steinhardt's collection kicked off in February 2017. While investigating a Bull's Head stolen from Lebanon during the Lebanese Civil War, the DA's office discovered that not only had Steinhardt purchased the piece, he then loaned it to the Metropolitan Museum of Art. But this was just the tip of the iceberg. A raid of his apartment and office uncovered an incredible array of antiques, many of which were thought to be stolen. Fast-forward to 2021 and they are finally on their way home.
Among the pieces seized there is the Stag's Head Rhyton, a USD$2.6 million finely wrought artefact that dates back to 400 B.C.E., The Larnax, a small chest for human remains from Greek Island of Crete that dates between 1400-1200 B.C.E. and is priced at USD$1 million, The Ercolano Fresco purchased for $650,000 in November 1995, and three Death Masks (circa 6000 to 7000 B.C.E.) crafted from stone and valued at $650,000, alongside a host more.
"Steinhardt viewed these precious artifacts as simple commodities – things to collect and own. He failed to respect that these treasures represent the heritage of cultures around the world from which these items were looted, often during times of strife and unrest," said HSI New York Acting Special Agent in Charge Ricky J. Patel. "The outstanding collaboration between the Manhattan District Attorney's Office and Homeland Security Investigations revealed the breadth of Steinhardt's plundering and this collaborative effort has yielded the remarkable results announced today."
You'll also like:
11 Pablo Picasso Paintings Sell for Over $130 million at Las Vegas Auction
Vienna Tourist Board Launches Racy OnlyFans Account
Australia is the Drunkest Country in the World, Study Confirms