Nat Geo Names 2019 Wildlife Photographer of the Year
This year's National Geographic Wildlife Photographer of the Year, Yongqing Bao, captured an image that perfectly depicts the battle for life that is nature. In the shot, a marmot is surprised by a Tibetan fox a single moment before the predator strikes. The surprise and terror are abundantly evident in the marmot's reaction—even the fox seems a little surprised. Bao took the photo, which he titled "The Moment," in China's Tibetan Plateau. Seeing any image from the region often referred to as "the roof of the world," is pretty rare, explains Roz Kidman Cox, chair of the judging panel. Cox continues, stating, "But to have captured such a powerful interaction between a Tibetan fox and a marmot—two species key to the ecology of this high-grassland region—is extraordinary."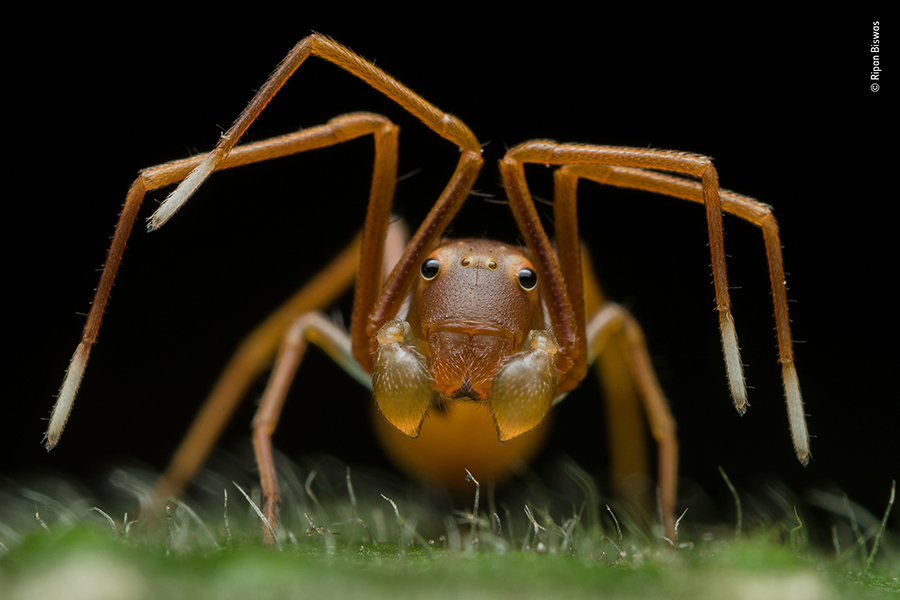 Judging the competition couldn't have been easy. Now in its 55th year, the competition includes 19 categories of wildlife photography from behavior and photojournalism to portraiture. Just this year, the competition received 48,000 entries from photographers in 100 countries. The competition is developed and produced by the Natural History Museum in London.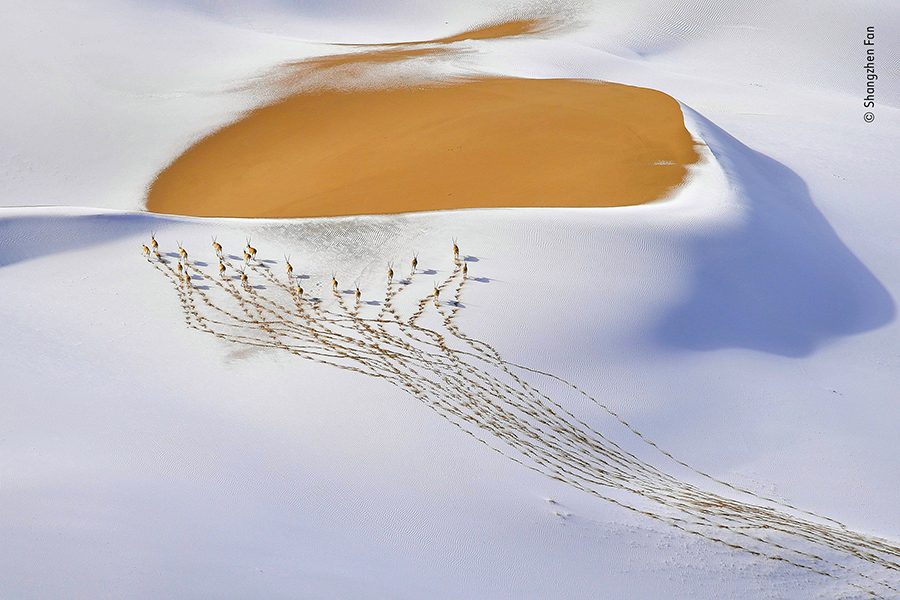 Getting the perfect shot is often more about persistence than anything else. For instance, the winner of the Behavior: Birds category spent three years getting a Golden Eagle accustomed to a camera placed in a favorite roost before he was able to get his shot. David Doubilet spent days underwater trying to get a photo of garden eels emerging from their burrows. Ingo Arndt tracked a puma for seven months before taking a shot of the cat attempting to take down a guanaco.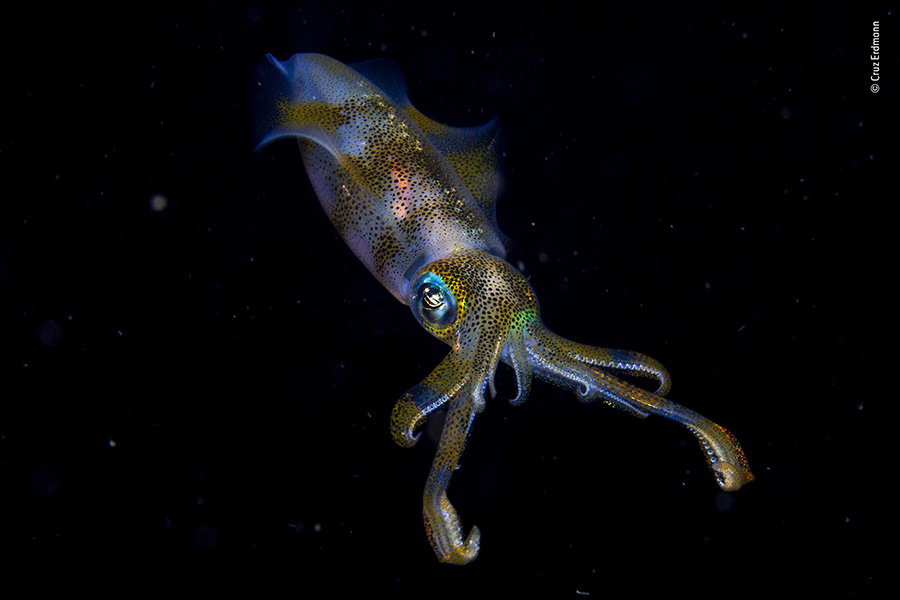 Each photo truly tells a thousand words as they depict life in the animal kingdom—from lethal struggles to everyday living. The exhibition of the photos can be seen at the London Natural History Museum through Sunday, May 31, 2020. The exhibition will then go on an international tour.