One-of-a-Kind 'Nyan Cat' Crypto Artwork Sells for $700,000
Fans of early 2000s internet culture may fondly remember Nyan Cat as a figment of innocence past, but bizarrely, the flying cat with a Pop Tart for a body has roared back into popular culture. A one-of-a-kind digital rendition of the popular 2011 meme has just sold for about $US590,000 ($747,181) in an online auction, delighting 4chan and confusing everyone else.
You'll also like:
What is NBA Top Shot? The Unfathomable World of $100k Digital Collectibles
US Man Forgets Password to His $300 Million Bitcoin Wallet
Bitcoin Surges Past AUD$50,000 For the First Time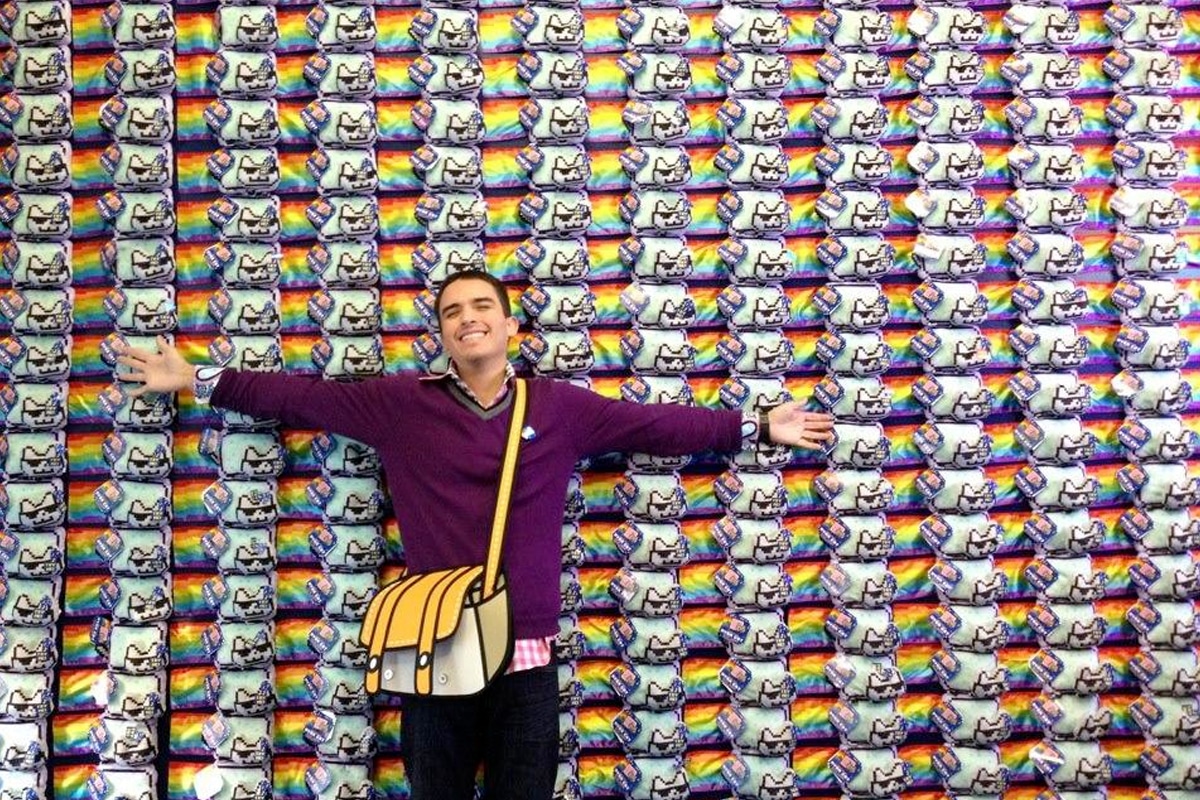 The news comes in the wake of growing crypto-currency developments that have seen nonfungible tokens, more commonly referred to NFTs take-off. That move has given birth to the NFT art scene, a USD$100 million market that sees digital artworks operate as a type of asset or token. Unsurprisingly, Chris Torres, the creator of Nyan Cat, is the man responsible for turning his famous meme into one of the most lucrative NFT sales in recent memory.
The sale came after Torres remastered the original animated GIF for its 10-year anniversary. The Nyan Cat meme originated on YouTube and depicts an animated cartoon cat with a Pop-Tart for a torso as it flies through space, leaving a rainbow trail. Running a 24-hour auction on the crypto art platform Foundation on Thursday, Torres was able to unload the digital artwork for a whopping 300 Ether (ETH), a digital currency not unlike Bitcoin. Amazingly, 300 ETH roughly translated to around USD$590,000 (AUD$747,181) at the time of the sale, however, fluctuations in the price of ETH have seen that figure fall to around USD$407,000 (AUD$527,000).
Speaking with Nasdaq, Torres revealed even he was surprised by the final result. "I'm very surprised with the success, but I think I'm most glad knowing that I've basically opened the door to a whole new meme economy in the crypto world," he said.
While the buyer of the digital artwork will remain relatively anonymous, known only as oxy7eb2…3f6b, Torres is right in noting the Nyan Cat sale could spark an interesting conversation. Over the weekend, further sales of digital artworks made headlines, with CoinDesk revealing a group of 34 digital collectible pieces of art, called CryptoPunks, sold for over USD$1 million in ETH.
In the case of the Nyan Cat artwork, the original GIF and video will remain available online for distribution. In essence, the crypto art sale simply allows the buyer to collect the artwork, while the creator receives recognition and remuneration for their work. With a seemingly endless supply of memes deemed art-worthy, we could be entering the golden age of digital crypto art collecting.
You'll also like:
What is NBA Top Shot? The Unfathomable World of $100k Digital Collectibles
US Man Forgets Password to His $300 Million Bitcoin Wallet
Bitcoin Surges Past AUD$50,000 For the First Time