Sydney is Copping a Huge Interactive Van Gogh Exhibition
While everyone is wondering about the venue for the AFL Grand Final, Sydney has taken the mark of the week by snatching the world-renowned Vincent Van Gogh Alive Exhibition from Melbourne, due to the accelerating COVID-19 situation. Expected to be bigger and better than anywhere else in the world, the Van Gogh Alive exhibition will be three times larger than in some cities.
You'll also like:
Enormous LEGO World Map Takes You Around the World
40+ Funny Working From Home Memes (WFH)
50+ Minimalist iPhone Wallpapers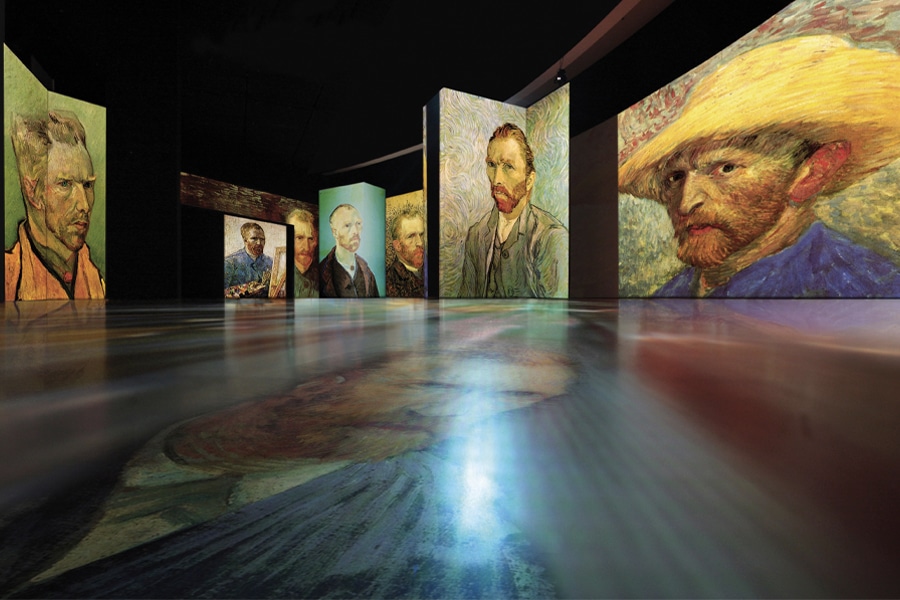 Under The Starry Night (1889), away from The Bedroom in Arles (1888) at a Cafe Terrace At Night (1888) you will experience the wonders of Vincent Van Gogh's most anticipated exhibition in a multi-sensory experience inside Sydney's Royal Hall of Industries.
Within Van Gogh Alive, art lovers, amateur artists, and anyone else brought along will be guided through the life and works of the Post-Impressionist master. Illuminated with large-scale projections, and ambient soundscapes, each artwork will be displayed like you never seen before, with dazzling lighting and even piped aromas.
This multi-sensory, interactive exhibition has already visited 50 cities worldwide and attracted more than 6 million visitors. According to CNN Life, Van Gogh Alive gives you a peek deep inside the heart of the painter, allowing the 6 million and counting visitors to connect with him "both deeply and subtly."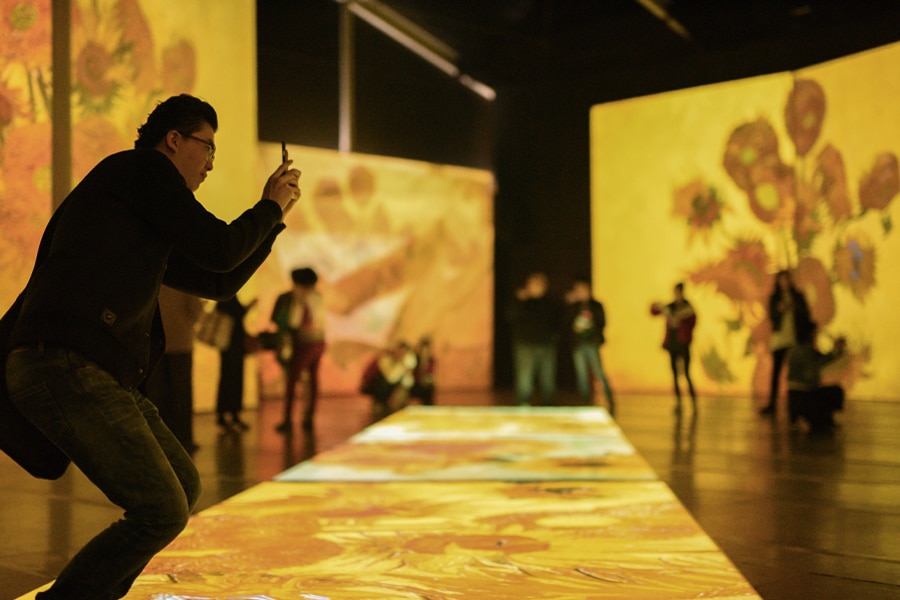 Originally slated to open earlier this year at The Lume in South Melbourne, the venue's launch is now postponed until 2021 as result of the pandemic. A frustrating loss for Melbourne residents but a win for Sydneysiders with the exhibition relocated to the Royal Hall of Industries in Moore Park for September. Adding to the bonanza, this will be the first event held there since April 2019.
Speaking with SMH, Melbourne-based Bruce Peterson, who owns The Lume, and is the founder of Grande Exhibitions, said the objective of Van Gogh Alive was to attract new audiences to art. With a mantra of bringing art and culture "to the people," Bruce is looking for "educational outcomes" which he believes can only be done through entertainment. "By entertaining you engage them and by engaging people, you get some learnings. It's opened up to audiences who wouldn't normally go to a traditional art environment."
Helping Bruce out with the exhibition will be projections equivalent to 30 or 40 IMAX screens positioned in different angles. "No matter where you're standing if you look to a different area you'll see something different and you'll get a very unique experience in Sydney," said Bruce. An experience that will be as "COVID-friendly as you can get" with Bruce explaining that the event will be entirely 'contactless'."People can socially distance themselves, and we can control things quite well."
Opening on 18 September, Van Gogh Alive is sure to be a spectacle you won't soon forget. Visit their website now to sign up for the waiting list, for the opportunity to be mesmerised. Just don't cut off your ear because of it.
You'll also like:
The World's Most Expensive NFT Just Sold for $91 Million, But What Does it Mean?
CryptoWhisky – The World's First Collectable NFT Whisky
Funniest Reactions & Best Mike Pence Fly Memes