Thieves Steal Van Gogh Painting Worth €6 Million From Dutch Museum Under Lockdown
In the early hours of Sunday morning, under the cover of darkness and without fear of being spotted by passersby, thieves in the Dutch city of Laren committed the ultimate heist. After reportedly smashing the front glass door of the Singer Laren museum at around 3:15am, the crafty crims made their way to the main gallery, where a piece from famed countryman Vincent Van Gogh was on display. It was Van Gogh's Parsonage Garden at Neunen in Spring, an exhibit on-loan from the Groninger Museum worth an estimated €6 million. Despite triggering the burglar alarm, the thieves were able to get away with the piece by the time police officers arrived on the scene, but strangely; no other art is believed to be missing. Even stranger still, the Van Gogh painting theft occurred on the exact date of the Dutch impressionist's 1853 birthday. Coincidence? It's too early to tell, but it certainly raises some questions.
You'll also like:
This Hygiene Tool Lets You Open Doors & Push Buttons Without Touching Them
What are Non-Essential Services? Australia's Work Restrictions Explained
Italian Mother Reveals the 6 Things She Wishes She Did to Prepare For Lockdown
Last night this Van Gogh painting was stolen from the Singer Museum in Laren, the Netherlands. The hunt is on… pic.twitter.com/2K9ltNHRPt

— Arthur Brand (@brand_arthur) March 30, 2020
In a press conference broadcast on YouTube, Singer Laren museum director, Jan Rudolph de Lorm, said he was "incredibly pissed off" by the loss of the painting, and understandably so. "This is exactly what you don't want as a museum that has a painting on loan," he said according to The Guardian. "A beautiful and moving painting by one of our greatest painters, stolen from the community. This must come back as soon as possible, so that we can enjoy and be comforted by this beautiful art again. Art deserves to be seen and shared by us, the community."
The theft, while brazen suggests the strict isolations laws put forward by the Dutch government may have contributed to the timing. The Singer Laren museum was closed to the public earlier this month due to the COVID-19 pandemic, with security staff greatly reduced to compensate.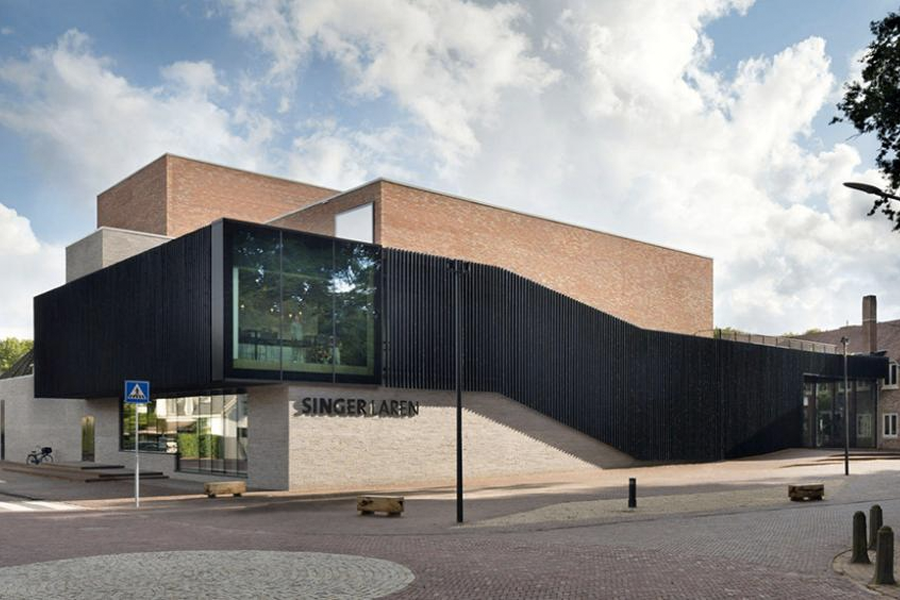 Parsonage Garden at Neunen in Spring was painted by Van Gogh between 1883 and 1884 when he was with his parents in Nuenen, where the Dutch artist's father was a minister. The Groninger Museum released a statement earlier this week revealing that the oil on paper on panel work was a major loss. "We are very shocked by this news. The investigation is currently in full swing and no more can be said about it due to the police investigation," the statement reads.
You'll also like:
This Hygiene Tool Lets You Open Doors & Push Buttons Without Touching Them
What are Non-Essential Services? Australia's Work Restrictions Explained
Italian Mother Reveals the 6 Things She Wishes She Did to Prepare For Lockdown