Bella Thorne Made $1 Million in One Day on OnlyFans
Turns out if you are a moderately-successful former Disney star that thirsty dudes froth over, you can break the internet. That's essentially what actress Bella Thorne has done. The Babysitter star has reportedly raked in a cool USD$1 million in just one day of operating her OnlyFans account. To put that into perspective, in just 24 hours, Thorne went from being platform novice to record-holder, with OnlyFans confirming the 22-year-old is the first performer to achieve the million-dollar mark, a feat she doubled just days later.
You'll also like:
Someone Threatened to Leak Bella Thorn's Nudes So She Did it Herself
10 Most Beautiful Women in the World According to Science
Belle Delphine's GamerGirl Condoms Sell-Out in One Day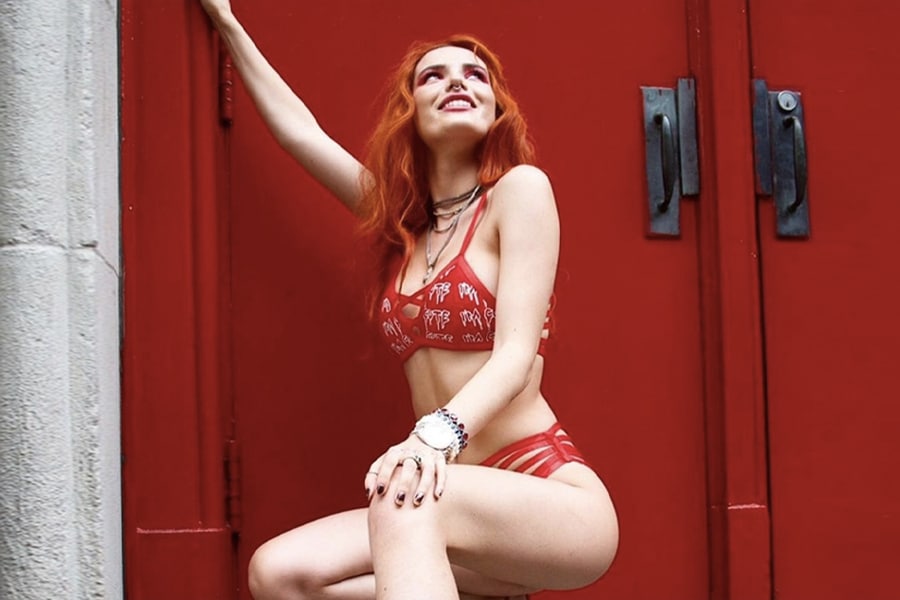 For the uninitiated, OnlyFans is a paid subscription service best known for its adult and NSFW content. While the service has been around for some time, it appears celebrities are only just now realising the financial implications of getting in on the act. Earlier this month, rapper Cardi B famously unveiled an OnlyFans account of her own, sharing personal content and never-before-seen photos and videos. Cardi's foray into the OnlyFans world may have been met with intrigue, but it paled in comparison to the interest Thorne received. Not that it should surprise anyone.
The actress is no stranger to NSFW content. Just last year, Thorne received the Vision Award from Pornhub for the film Her & Him, an erotic release that also served as her directorial debut. According to Pornhub, the film "depicts an edgy twenty-something guy who stumbles upon a surprise text in his girlfriend's phone, interrupting their morning routine and spinning everything into an out-of-control sexually charged encounter". The move followed Thorne's previous attempt to thwart a revenge-porn concern, which saw her leak her own nudes. But while Thorne is riding high as the OnlyFans top performer, not everyone is happy with her latest role.
The sex workers who have largely dominated the site since its 2016 launch have voiced their concerns that the influx of celebrities to the platform will soon overshadow them. Certain performers believe that the change in creators will divert traffic and earnings away from smaller adult performers on the site, while also potentially threatening the concept of the site. Increased celebrity presence generally leads to an increase in interest from mainstream advertisers, who have a tendency to squeeze adult content off-site once a platform reaches a certain level of mass appeal, (see Tumblr).
"Again, I call you in asking how you are going to redistribute your 2 million dollar wealth from OF to SWs ?" artist and sex educator Haley Hasen wrote in a recent Instagram post. "How will you acknowledge your privilege as a white, wealthy, virtual SW? When will you acknowledge the effects of having OF shut down for plenty of creators on OF, unable to produce and send out content?"
It's an interesting point they raise. Should more celebrities take Bella Thorne and Cardi B's lead, we could see sex workers forced to find a new platform to share their content, only perpetuating the social disparity. It's entirely likely that more B-grade celebrities will join OnlyFans in an attempt to generate greater appeal and elongate their relevance. To be fair, with COVID essentially putting an end to most influencer events and meet & greets, what other choice do the ex-Bachelor contests have?
You'll also like:
Someone Threatened to Leak Bella Thorn's Nudes So She Did it Herself
10 Most Beautiful Women in the World According to Science
Belle Delphine's GamerGirl Condoms Sell-Out in One Day