Amazon Finds November 2021 – A Book Lovers Dream
Long before movies, TV, and TikTok, books were providing us with quality escapement and education alike. Even in today's crazy world of endless distractions, there's still genuine power to be found in the written (or spoken) word. It's in honour of this timeless tradition that we present November's instalment of Amazon Finds. Dedicated to all the book lovers out there, it features both fiction and non-fiction along with a number of clever accessories. Here we go.
You'll also like:
Amazon Finds August 2021 – Photography Fiend
Amazon Finds September 2021 – The Sneakerhead
Amazon Finds October 2021 – Audio Pro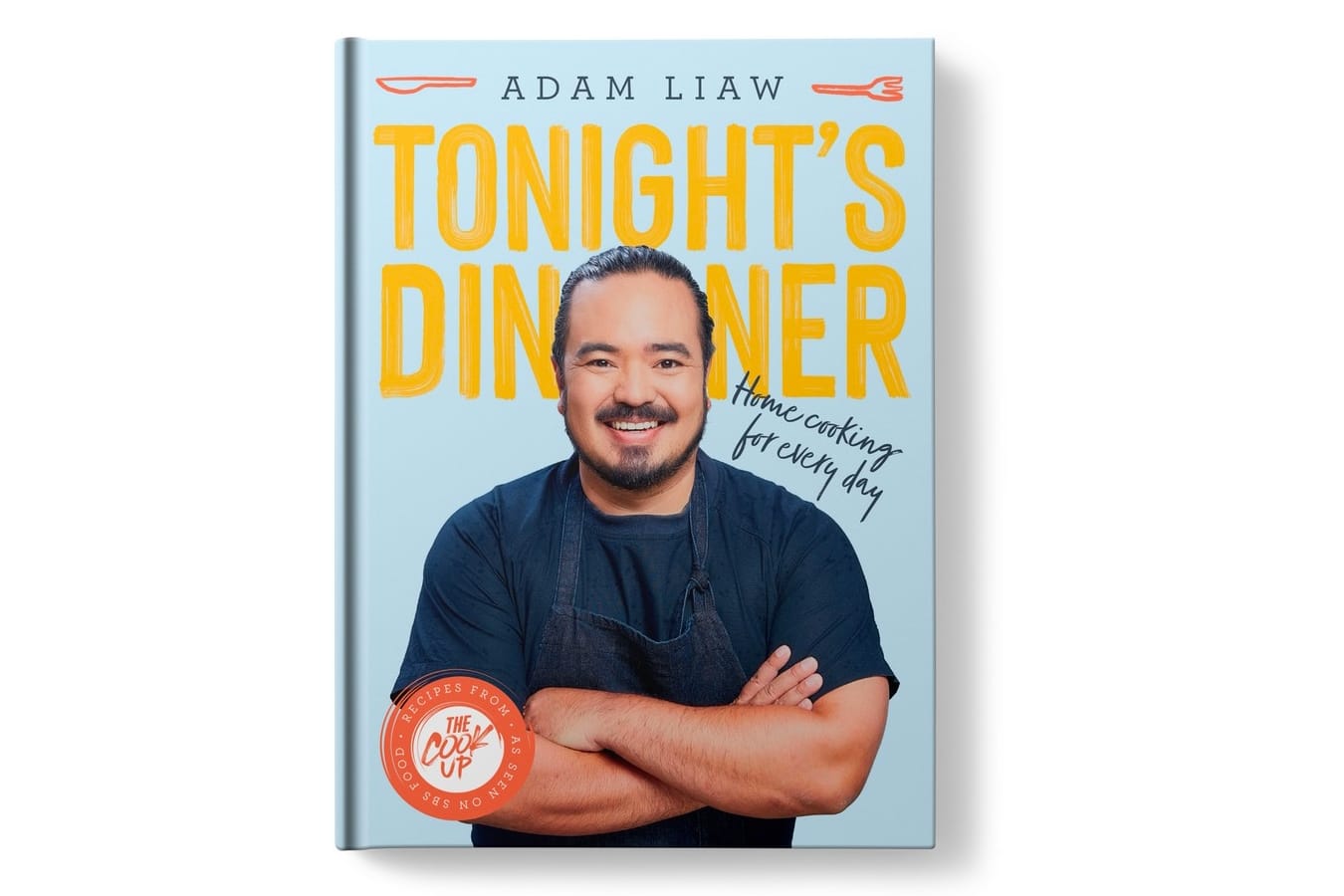 Tonight's Dinner: Home Cooking for Every Day: Recipes From The Cook Up
Beloved celebrity cook Adam Liaw has packed this book full of delicious, easy-to-make recipes. Categories include Light Meals, Weeknight Dinners, Wok Wonders, and more.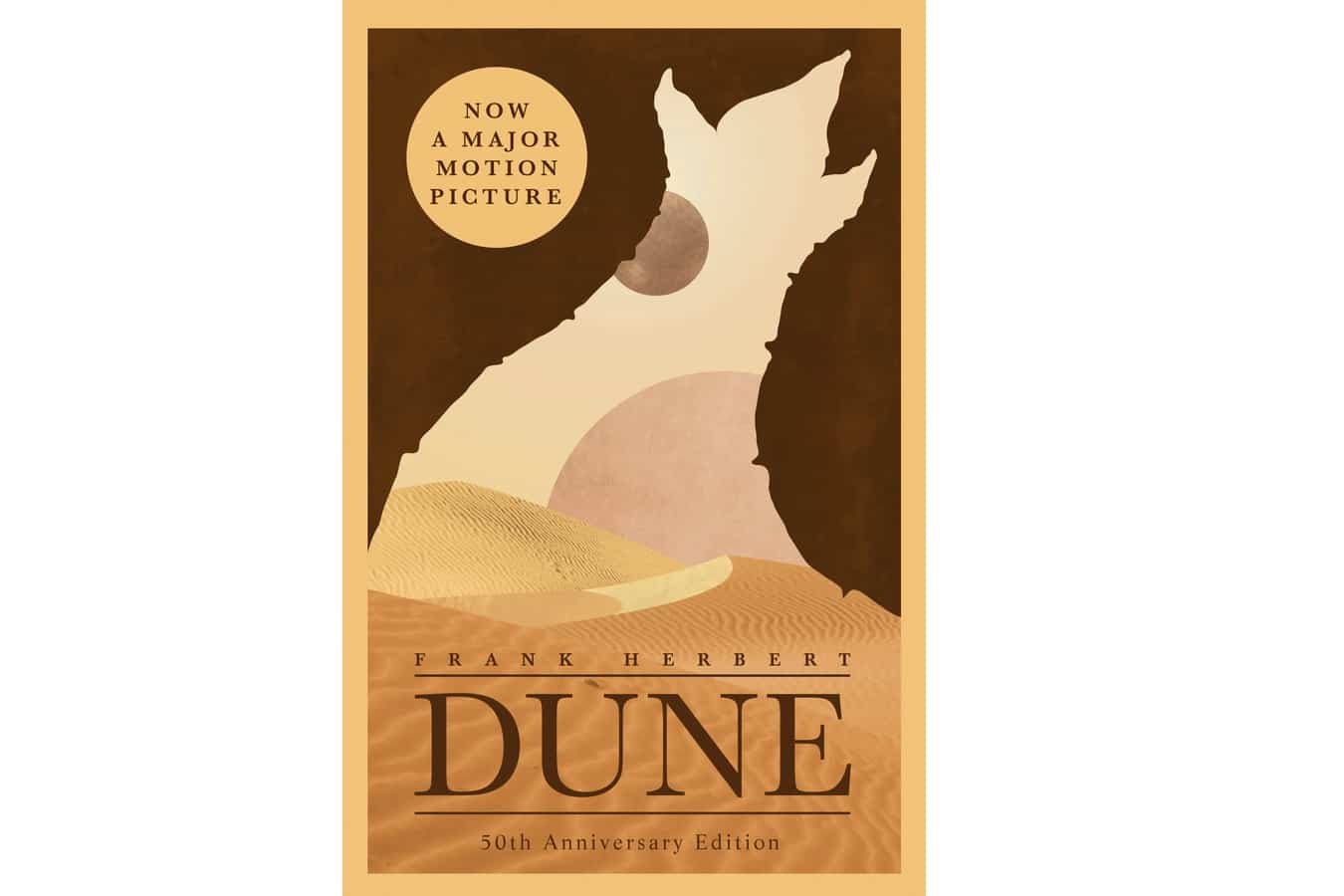 Dune by Frank Herbert
Thanks to a recent movie adaptation, people are discovering Frank Herbert's sci-fi classic all over again. This is epic world-building at its finest.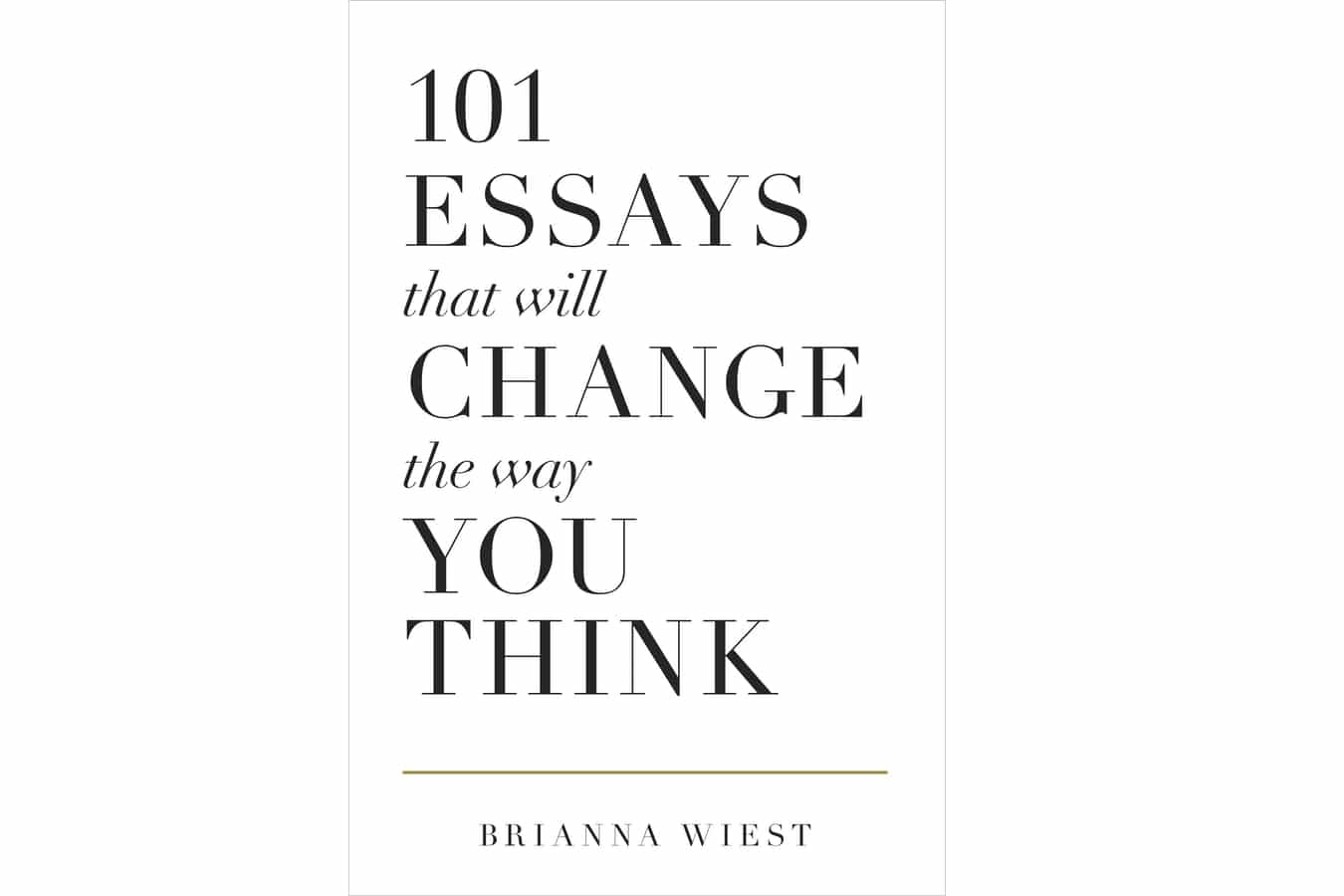 101 Essays That Will Change The Way You Think by Brianna Wiest
The title pretty much says it all and this best-selling book duly abides. Consisting of Brianna Wiest's most popular essays, it takes an outside-the-box approach toward modern thought.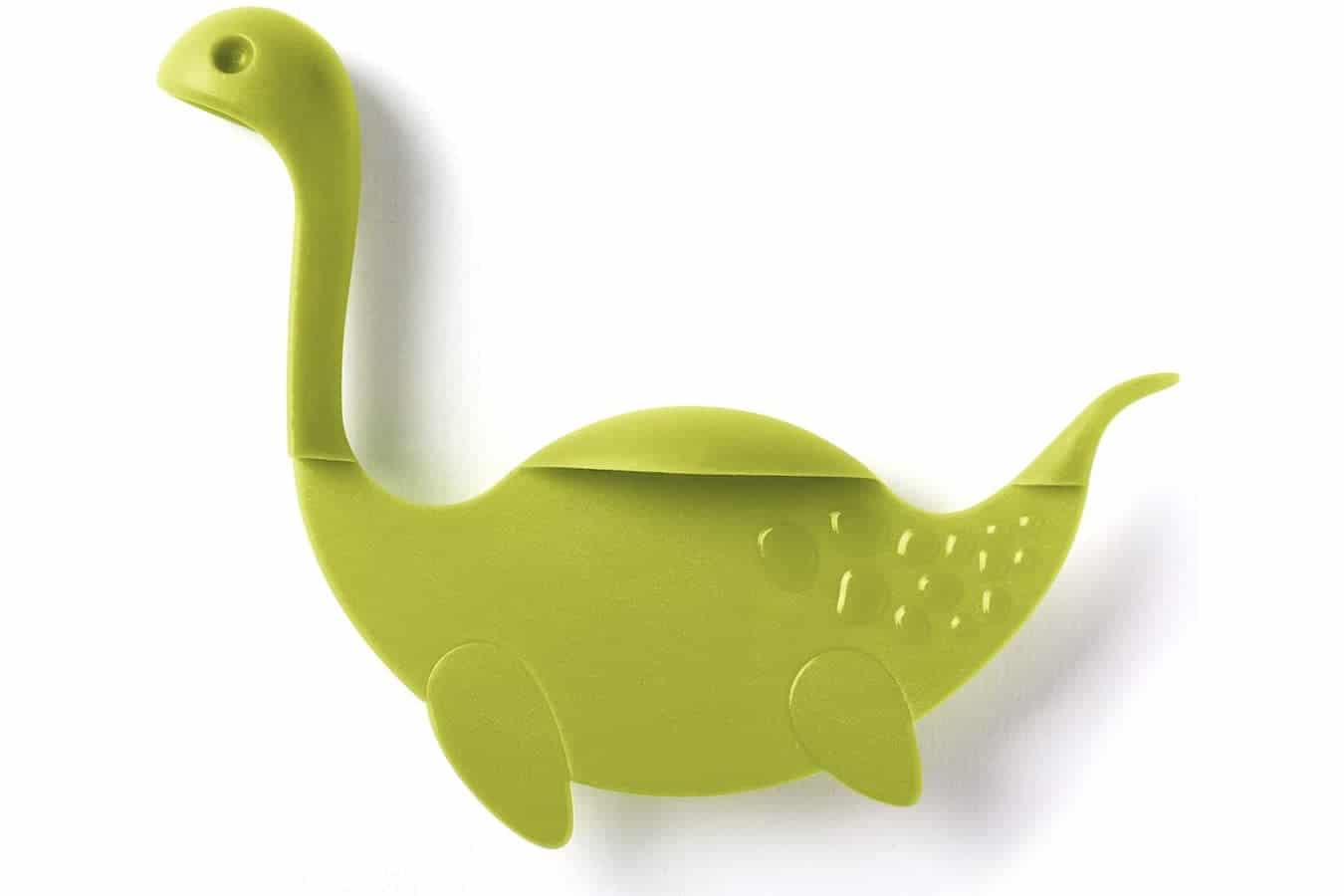 Nessie Tale Bookmark
Looking for a bookmark that's every bit as imaginative and unique as the book itself? Well, you've found one here.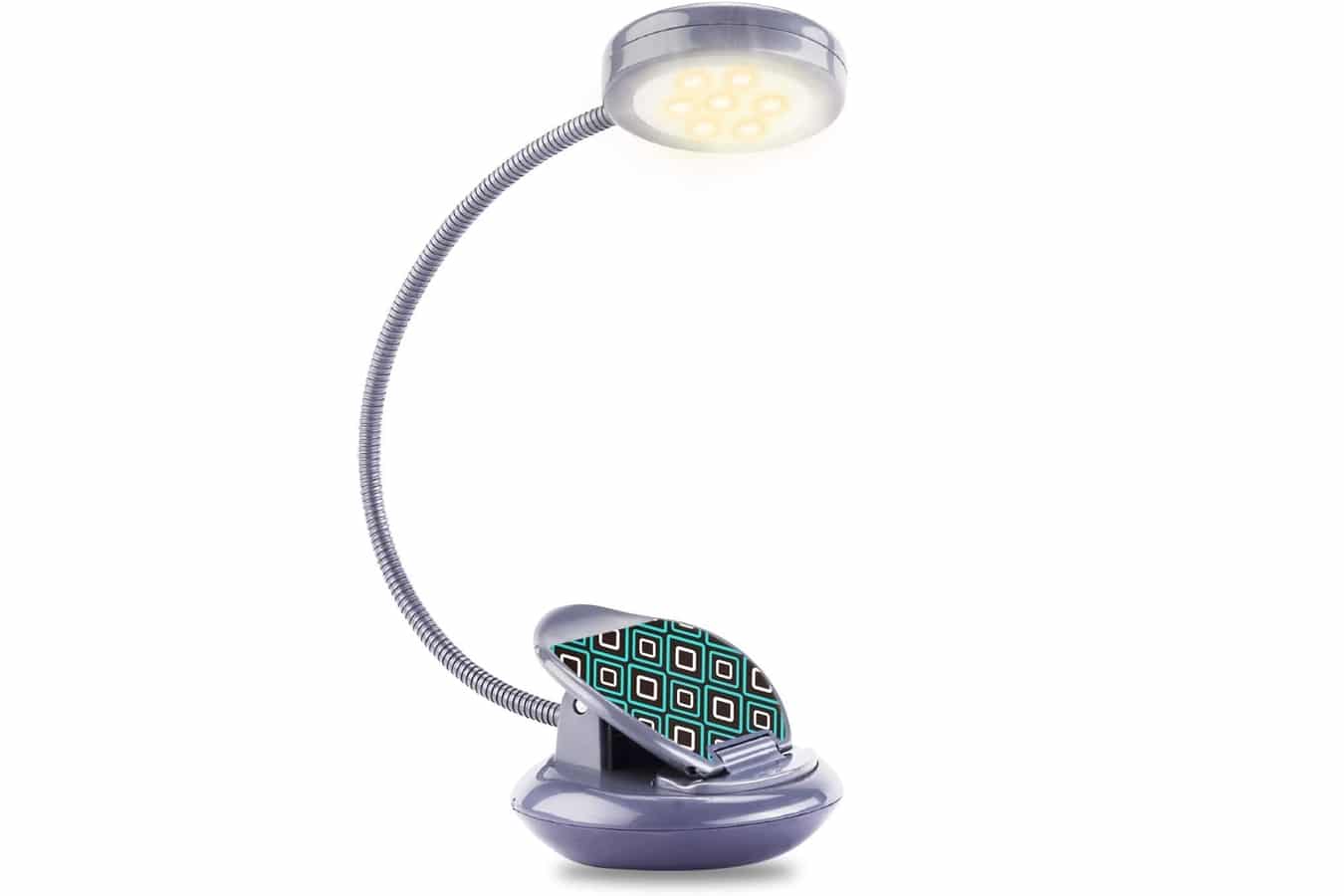 Vekkia Rechargeable 7 LED Book Light
Powered by rechargeable batteries, Vekkia's ultra-modern book light is flexible, compact, and virtually weightless. With more LEDs comes a broader lighting area and an improved range of brightness settings.
IMEEA Bookends
Not to be confused with your standard bookends, these ones are forged from heavy-duty stainless steel. That's not to mention their unique sculpture-like design, which features two humanoid figures.
TILISMA Book Page Holder
A terrific gift for bookworms, TILISMA's page holder allows you to read using just one hand. It's crafted by artisans from the finest natural walnut, hence the smooth texture and ergonomic design. You or your favourite book lover may soon wonder how you ever managed without one!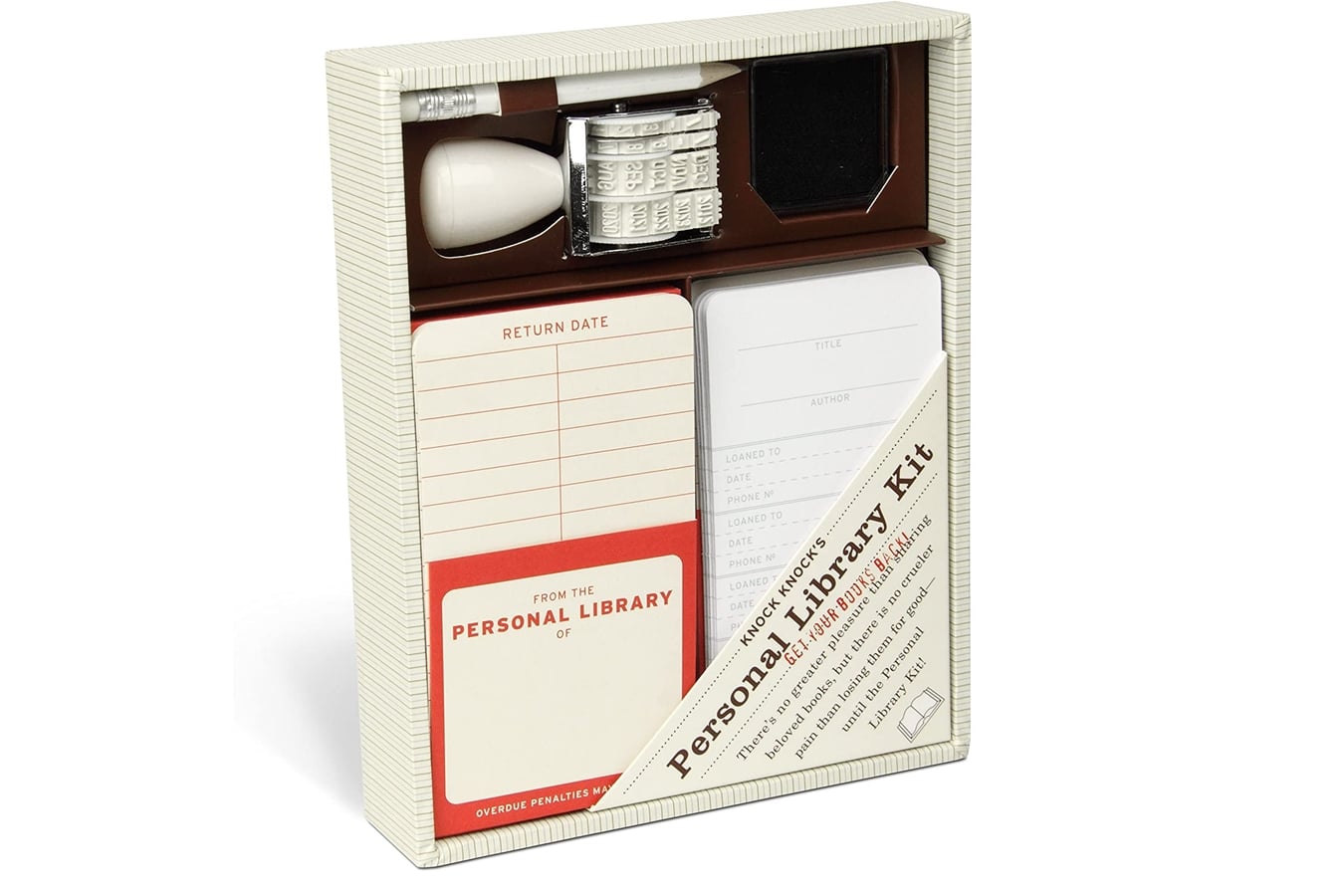 Abrams & Chronicle Books 15000 Knock Knock Personal Library Kit
Inspired by classic circulation techniques, this handsome kit helps you build a library of your own. Each one includes a pencil, self-adhesive pockets, checkout cards, date stamp, and ink pad.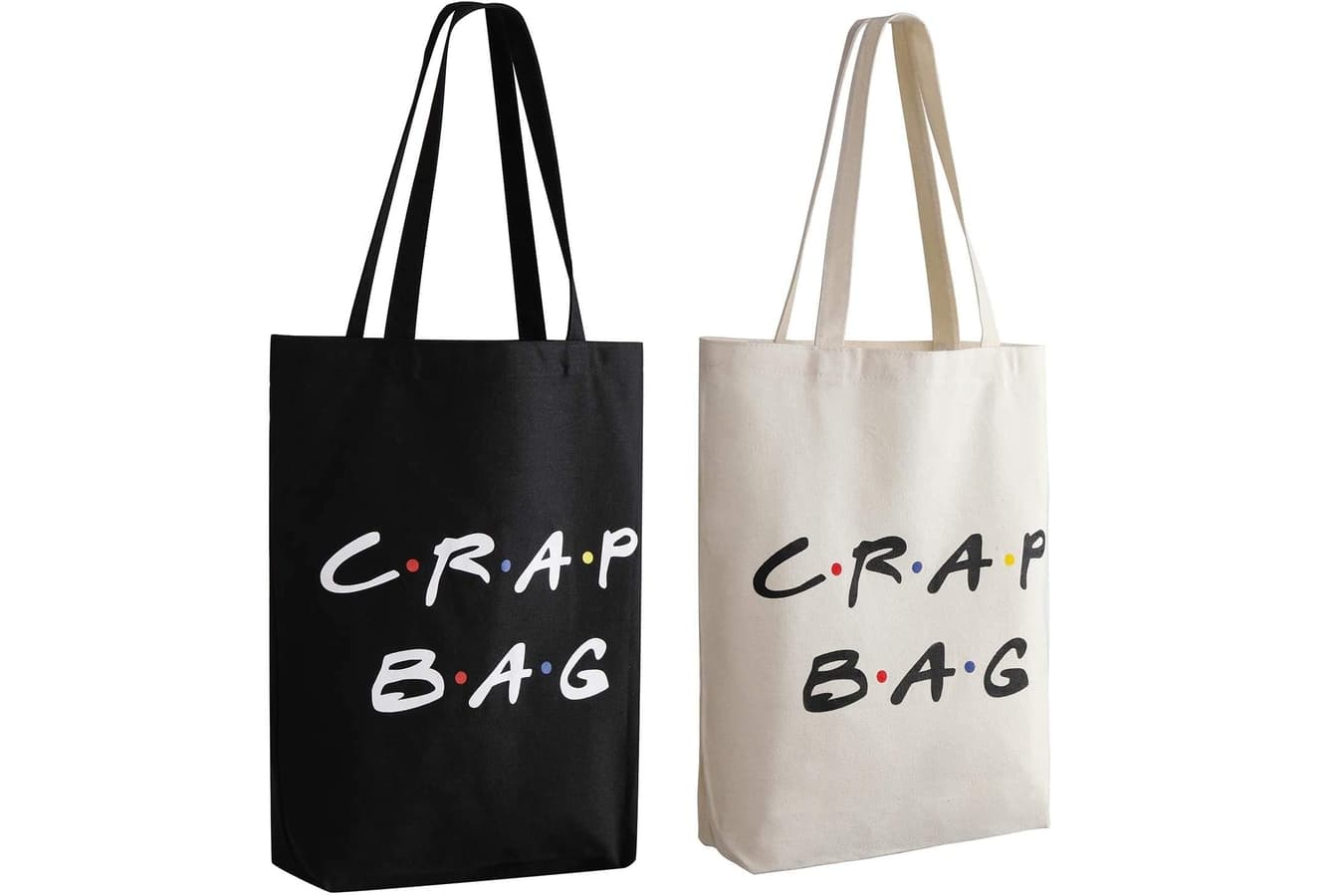 Friends TV Show Crap Bag
Maybe you've seen the one where Phoebe's boyfriend (played by Paul Rudd) changes his name to Crap Bag? Here's a 100% cotton canvas tote with a raw natural finish to celebrate both the hilarious event and the iconic TV show on which it occurred.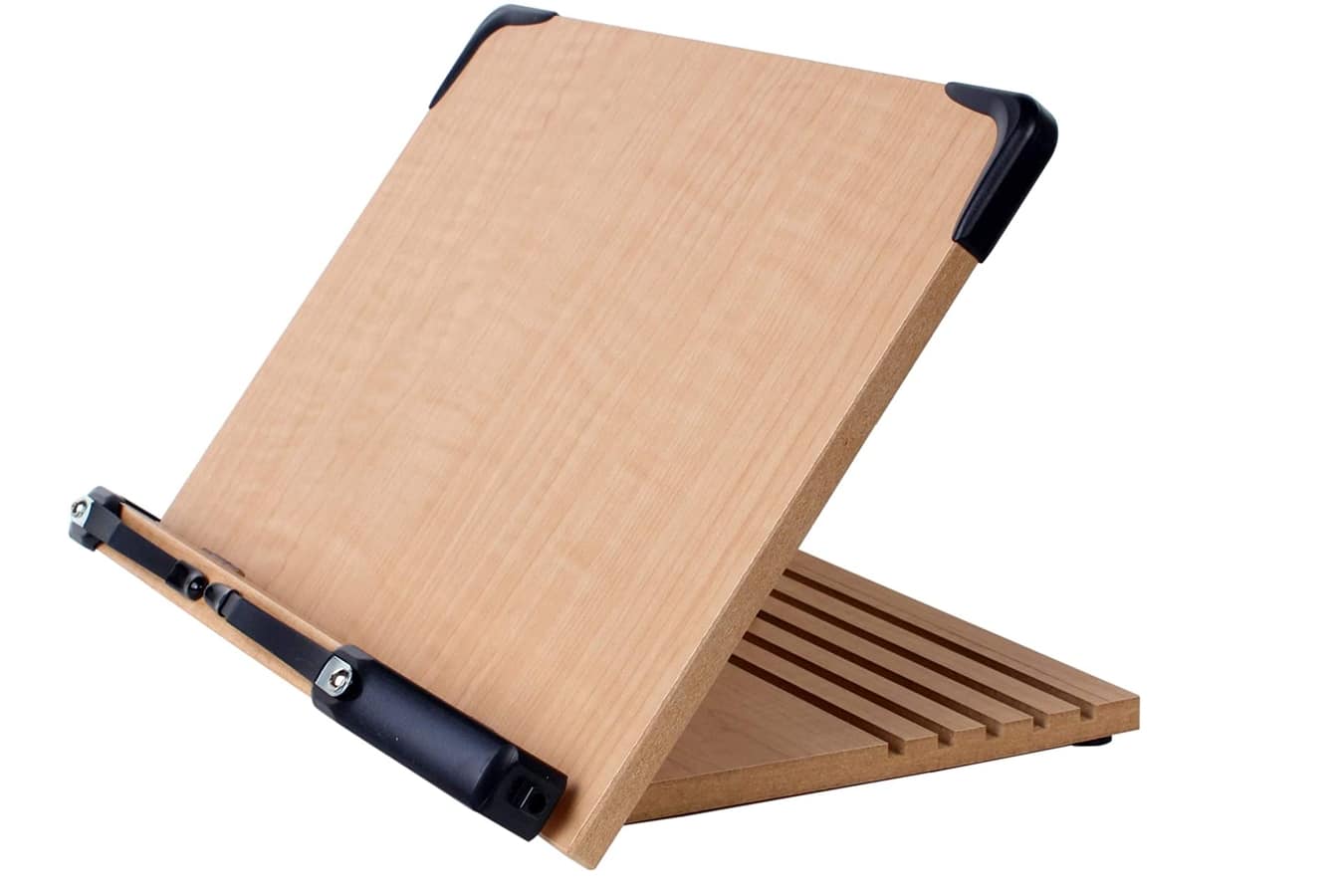 Adjustable Bookstand
Hordes of satisfied customers swear by this portable and adjustable bookstand. Equal parts sturdy, ergonomic, and lightweight, it slips easily into backpacks and hosts enough room to display larger reading materials (textbooks, etc). For all the tech-heads, it even doubles as a tablet holder. You might soon ask yourself: what can't this thing do?
Katana Book Stopper
Taking the shape of a katana sword, this metal stopper (with a plastic tip) is a must-have for mystery lovers and action junkies. Use it to store books, DVDs, comics, family albums, and more.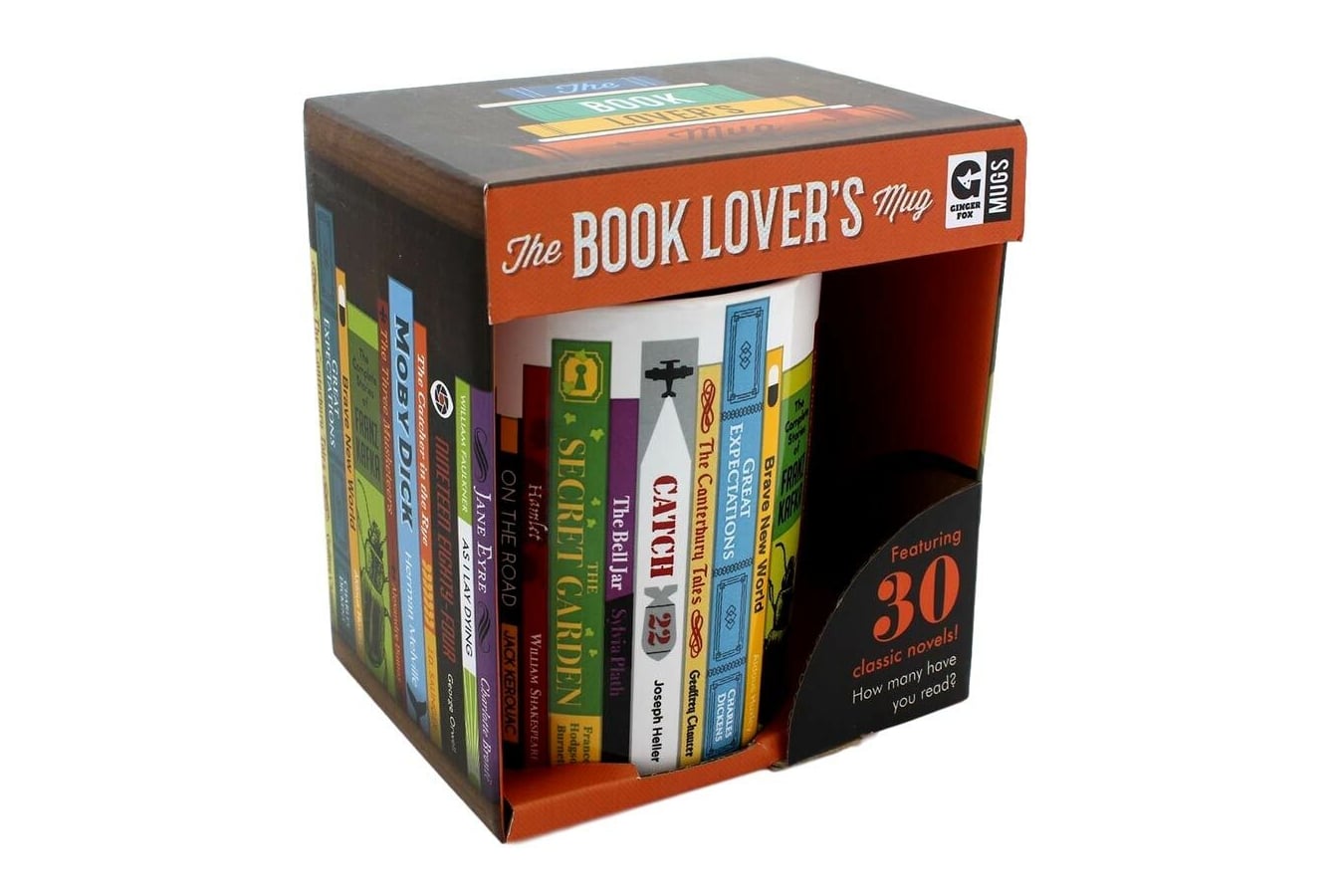 Book Lover's Mug
This ceramic mug takes the form of a circular bookshelf and features a wide number of classic titles. It's yet another perfect gift (or maybe more of a stocking stuffer) for the book lover in your life. Would this be a good time to remind you that the holidays are here?
You'll also like:
Amazon Finds August 2021 – Photography Fiend
Amazon Finds September 2021 – The Sneakerhead
Amazon Finds October 2021 – Audio Pro