Aaron Ware Turned a One-Man Band into a 7-Figure Business
You've just come back from the job site late, overworked, and underpaid. Sitting in an old beat-up ute, you tuck into your another bland meal you prepared yourself. Sighing, you look off into the distance as another tradie rolls past in the brand new 2020 Toyota Hilux. You think to yourself, "why can't I be that successful?"
Aaron Ware is a 30-year-old sparkie who turned his small tradie business into a multi-million dollar powerhouse operation. Now, Aaron is spilling his secrets in a new book titled TradeMade. But first, let's get one thing straight – this isn't a get-rich-quick scheme to make you millions at the touch of the button. They're pretty clear about that one over at TradeMade, so don't walk into this one expecting an immediate gold mine. Just like your trade, you gotta work hard. But unlike before, this book will teach you to work smarter.
Learn how to maximise your income and navigate the business world HERE.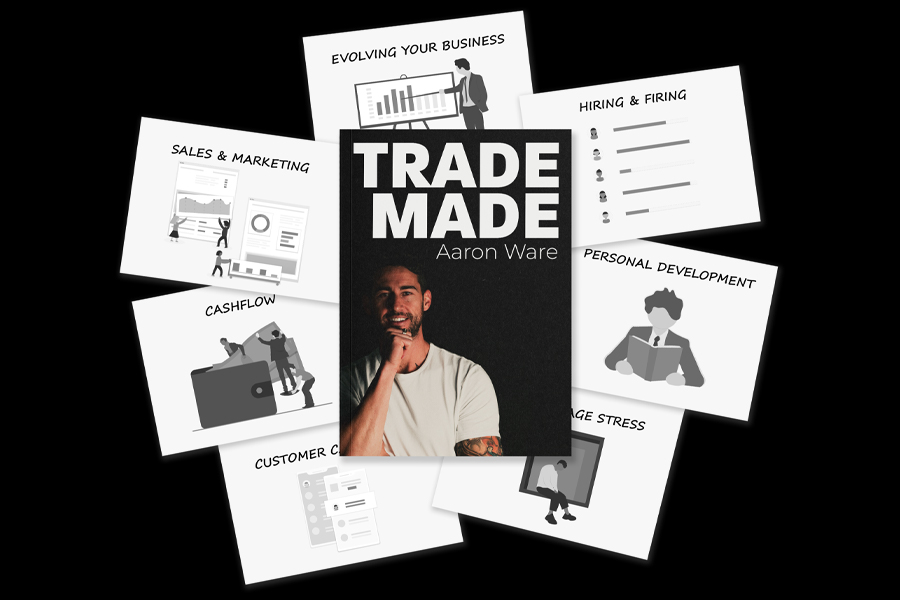 Written by Ware, the book is filled with an exact list of strategies that would normally cost you a heap of dollars in coaching, marketing, and a whole list of mistakes that come along with it. Designed as a formula for Tradies, TradeMade will teach all those amazing hi-vis wearing legends out there, that are clearly skilled and well equipped in their trade of choice but may not be so well adept at the business side of things. Guiding these crafty tradies to scale their business one step at a time, TradeMade will teach them how to hire the right people, systemise their business, and ultimately create more freedom for themselves.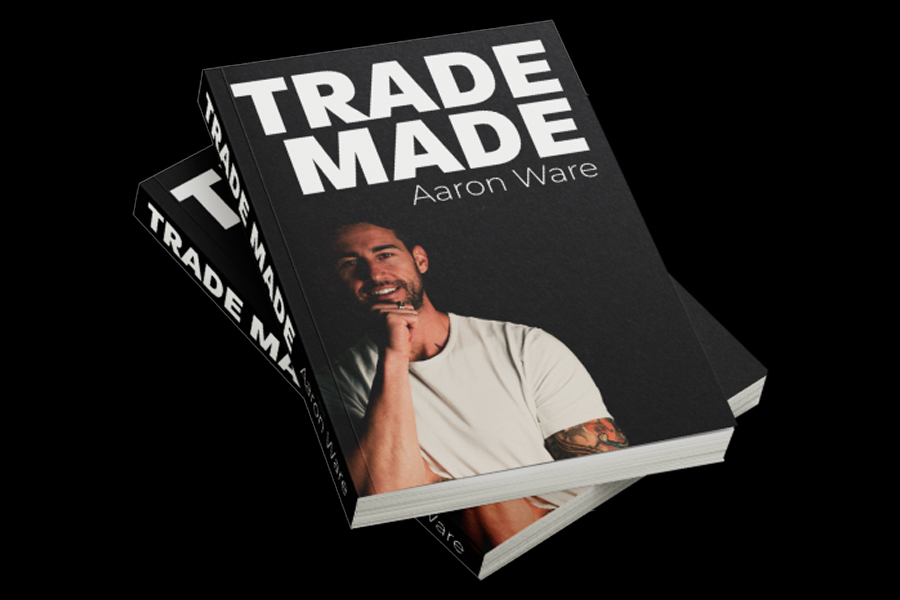 Written in plain English, and without the marketing-speak, TradeMade delivers a masterclass model that you can straight up copy and paste into your own business. Plus, with Aaron guaranteeing you'll also love the book – if you dont, he'll even give you your $20 back "and let you keep the book and training anyway."
You'll get six strategies that took his profits sky high, a sales formula for adding more money-making jobs to your list, invoice automation, competitive strategies and teaching you how to end the "revolving door of lazy" – to rid your business of underperforming employees so you can build a crew that loves to work (and get paid well for it too).