Mark Manson's New Audiobook 'Love Is Not Enough'
Relationships can be wonderful, especially in the beginning. Things are all rainbows and unicorns when you head over heels for someone. Those feelings of love can make you feel like you are destined for eternal bliss. But is that love enough to sustain a relationship over the long haul? Best-selling author Mark Manson says 'no' in his newest audiobook, "Love Is Not Enough".
You'll also like:
15 Best Self Help Books For Men to Add to Their Reading List
JD and Turk are Back with a New Scrubs Rewatch Podcast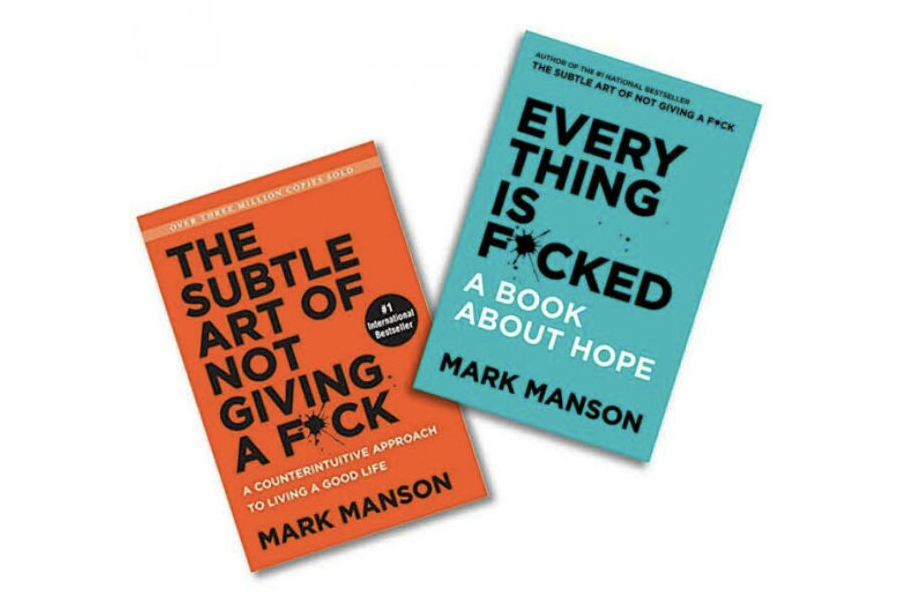 Manson started out his career writing about relationships, and now, after doling out his dry wisdom in a few best-selling books on other topics, he is returning to where he started. In "Love Is Not Enough," Manson offers up his first Audible Original as he follows five real people through a period of six months. The individuals work through different romantic situations covering the whole spectrum of relationships, from dating app addiction to marital affairs to fantasies. Using regular check-ins, Manson shares their stories and gleans advice from them as they face different challenges. The conversations are extremely candid—as you would expect from Manson—with plenty of humour as well. The conversations are also emotionally moving, and you'll find yourself rooting for these people as you get to know them more. You will also learn how you can stand up for yourself when you feel vulnerable, and some of the dangers you can face in relationships, such as letting your imagination derail your intimacy. You'll also learn how to open up to the relationship, the trouble your deepest desires can lead to, and how you can say "no" in a relationship and have it be alright. Perhaps most importantly you'll learn how to love—and how love isn't enough if you want a healthy, functioning relationship.
Amazon's Audible membership allows you to listen to fresh, monthly content—like Manson's "Love Is Not Enough"—anytime, anywhere. With a membership, you can get one audiobook every month (Prime members get two audiobooks or Originals) as well as guided wellness programs. You can sign up and cancel online at any time.
You'll also like:
15 Best Self Help Books For Men to Add to Their Reading List
JD and Turk are Back with a New Scrubs Rewatch Podcast
---
Featured Video from Man of Many
---
---
Featured Video from Man of Many