The Single Guy Cookbook Keeps Your Mom from Worrying
There comes a point in every guy's life when he can't rely on mum's home cooking anymore, there's no girlfriend to keep him fed, and the wallet just won't sustain the practise of eating out as often as he gets hungry. So what's a guy to do?
Turn to "The Single Guy Cookbook" by Avi Shemtov.
The book is described as being filled with recipes that are "delicious and easy man-centric food to wow a crowd or party of one." These aren't microwaved meals, but actual recipes with incredible flavours that any man can master.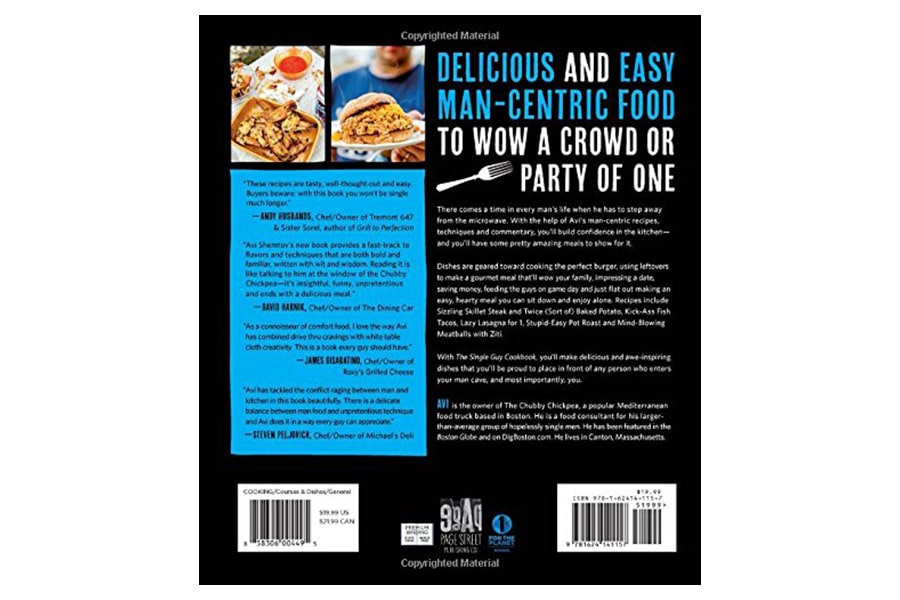 The cookbook comes complete with techniques and commentary that will guide you through the process of creating a fantastic meal. You'll find instructions on how to cook the perfect burger, or on how to use those leftovers to make a meal that will keep your mom from worrying about you. There are even recipes that have the specific purpose of accomplishing the most difficult task: impressing a date.
For the less picky guests, there are recipes for game day with the guys. Beyond those situations, there are plenty of options for putting together a healthy and hearty meal with ease. Comfort and favourite foods also abound, such as Sizzling Skillet Steak and Twice (Sort of) Baked Potato, Kick-Ass Fish Tacos, Lazy Lasagna for One, Stupid-Easy Pot Roast, and Mind-Blowing Meatballs with Ziti.
The book's author, Avi Shemtov, is the chef and owner of Chubby Chickpea food truck—a sure sign that he knows his way around easy to cook but delicious meals. He shares his years of experience and opens up his own recipe book to help single guys everywhere save their stomachs and their wallets with recipes that are fast, cheap and easy. Best of all, they'll impress your friends—especially of the female variety—and keep your mom from worrying.