Victoria's Library Has 19,000 Free Ebooks for Download
Running out of good books to read this iso-period? Fear not, an Aussie icon has your back. Vision 2020, a redevelopment project that has transformed Australia's oldest and busiest public library, the State Library Victoria, is still underway. In addition to the innovative new spaces for children and teenagers, State Library Victoria has introduced new technologies, including making 19,000 ebooks available for free download.
The redevelopment project created 40 per cent more public space as well as modernising existing public space to make it more accessible and adaptable. The $88.1 million project was funded by $60.4 million from the Victorian government. The remaining money was raised through philanthropic support.
You'll also like:
20 Best Movies Worth Rewatching During Isolation
13 Most Popular Sex Toys People are Panic Buying Right Now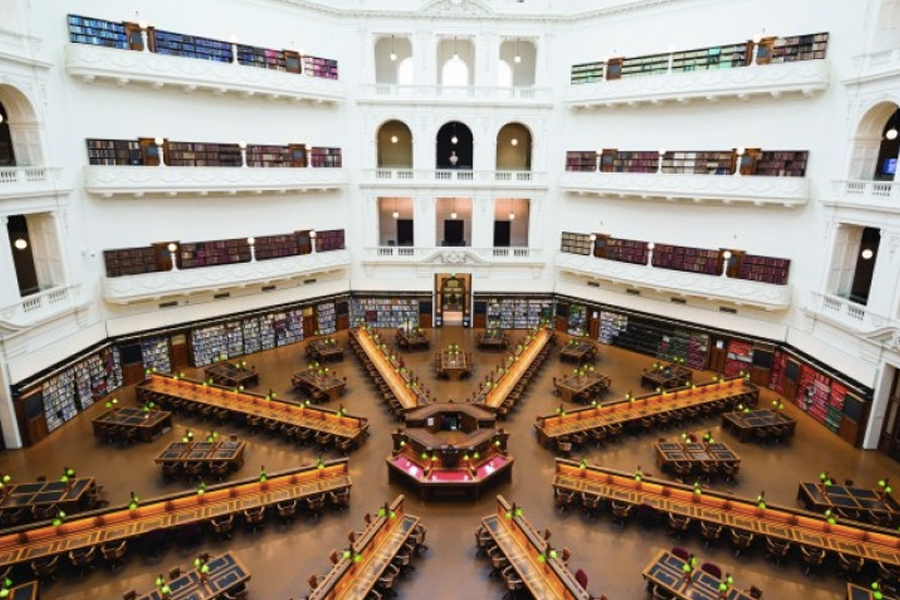 The addition of the ebook service is a part of the new membership program that State Library Victoria is launching as a part of the Vision 2020 project. The membership program is free to sign up for, and members will receive access to many of the library's resources. Among those resources are the 19,000 ebooks, but there's more to being a member than just that. A monthly newsletter will be sent to members, informing them of upcoming events and news, as well as extending exclusive offers. Members also have access to over five million collection items, free access to online databases and other e-resources, and digital copies and extracts of collection items. Additionally, members can use meeting rooms and creative technology studios, and they have personalized options when using the catalogue. Members will also find plenty of information on Victoria's history, including 170,000 historical pictures and other media in the digital image pool. Other resources include online galleries, archival videos, family history research tools, music, and magazines.
While the remodelled library is closed to the public amidst the COVID-19 pandemic, you can still access a great deal of what the State Victoria Library has to offer. From ebooks to media to activities, there's plenty you can do to pass the time while you're home alone.
You'll also like:
20 Best Movies Worth Rewatching During Isolation
13 Most Popular Sex Toys People are Panic Buying Right Now