Download Free Books from New York Public Library's App
Gathering in social atmospheres is out for the near future, and that unfortunately means public libraries are as well. So where are you going to get your reading material? The New York Public Library has you covered with their e-reader app, SimplyE. The app, which was released in the summer of 2016, hosts over 300,000 books that you can choose from. And that's in addition to the countless daily and weekly publications that NYPL cardholders have access to.
You'll also like:
You Can Now Stream Bad Boys For Life and 1917 Early
Dating App Hinge Launches 'Date From Home' Quarantine Feature
50+ Best Online Games to Play With Friends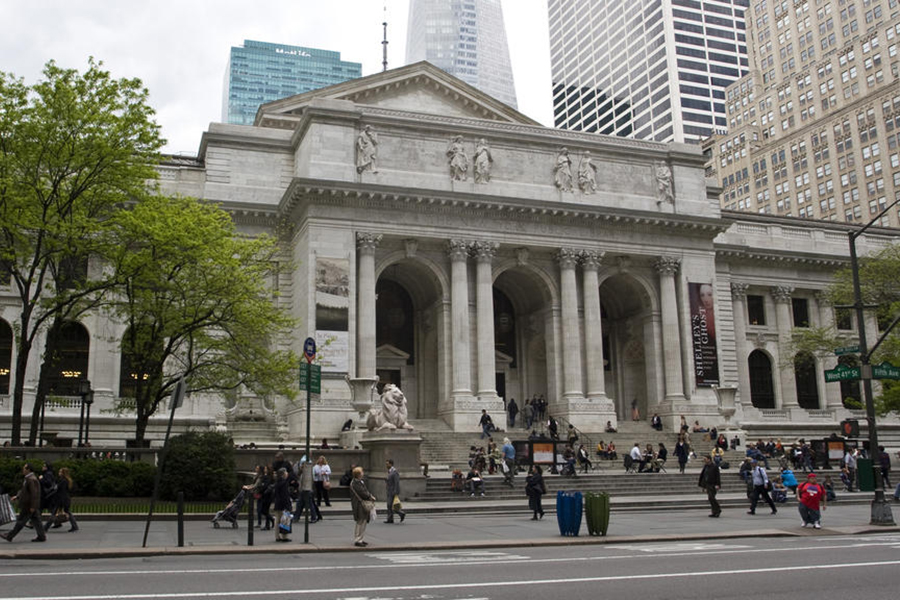 Library patrons can check out up to three books at a time on the app. The limit is put in place because the library only has a certain number of licenses for each book, which means that books can only be checked out by a specific number of individuals at a time. So, to make sure that more titles are available for everyone, the library had to limit the number of books patrons could check out. Books that are in the public domain, however, are available for permanent download. Don't have an NYPL card? You can still use SimplyE to read a smaller selection of books. To get the app, just download it for the iPhone or Android.
The app also gives you access to the New York Public Library's catalogue of 800,000 digitised items, which includes historic prints, photographs, maps, and manuscripts. You can also check out Mango Languages, an online language learning software, and Career Cruising, an online career exploration and planning tool, using your NYPL card. To get an NYPL card, you need to be a New York resident, but even for New Yorkers it's difficult right now. With the library being closed for the COVID-19 pandemic, they aren't reviewing applications right now. But that doesn't mean you can't still download SimplyE and get access to some pretty cool services—and over 300,000 books.
You'll also like:
You Can Now Stream Bad Boys For Life and 1917 Early
Dating App Hinge Launches 'Date From Home' Quarantine Feature
50+ Best Online Games to Play With Friends