The Best British Comedy Series to Binge Watch
There's really nothing else like a great British comedy series. It's often crude, witty, and so dry you might not find yourself getting some of the jokes until you think about them hours later. The best British comedy series are also frequently trend setting. In fact, much of modern TV is blatantly indebted to the UK, and by that we mean the swaths of hit American TV shows that were directly lifted from Great Britain of course. As they usually say, however, it's always best to stick with the originals. If you find yourself with some down time this week consider binge watching what we consider to be the best British comedy series so you might relish their unmistakably British charms.
---
You'll also like:
8 Stylishly Smart Casual Chukka Boots
Adult Colouring Books
13 Best Everday Carry Lighters
---

Da Ali G Show
While America's recent electoral race and the Brexit vote has brought to light a certain xenophobic nationalism lurking just beneath the surface of any given Western society, Sasha Baron Cohen was duly ahead the curve in terms of exposing "townie" culture in all its narrow-minded and completely gullible glory. By way of Cohen's three distinct, hilarious alter-egos, Da Ali G Show lifted the veil on everything from misogyny to racism long before such concepts became mainstays in the media. Cohen doesn't go easy on elitists either, frequently leading unwitting celebrities and politicians down an awkward if not humiliating path by forcing them to answer inappropriate questions from an uneducated bi-product of negative urban stereotypes, quite often exploiting their hypocrisy in the process. Meanwhile this edgy TV show is easily one of the best British comedy series to ever grace the small screen. It rarely falls short on being supremely and shockingly funny. Watch enough episodes and you'll even catch a cameo from Herr Trump himself (full disclosure: it's a pretty short interview and Trump doesn't come off looking that bad).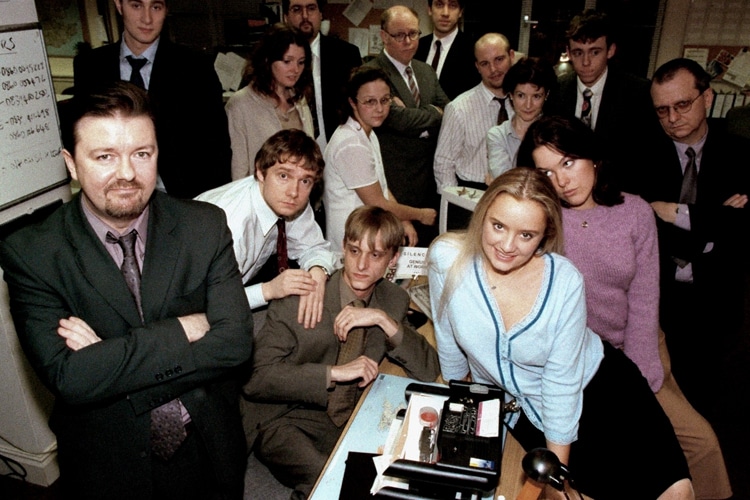 The Office
Modern television might not be solely indebted to this brilliant workplace satire from Ricky Gervais, but an argument can easily be made that the original Office is the most influential comedy of the last two decades. Everything from the mockumentary premise to David Brent's delusional sense of self-worth to the show's ability to find hilarity in mundane places became virtually commonplace amongst a slew of both British comedy and American comedy TV shows to arise in its wake. The Office is also the show that really kicked open the doors for "adaptation", basically another word for Americans stealing British shows and repurposing them for a native audience. Check out The Office to see where it all began and to laugh yourself stupid of course.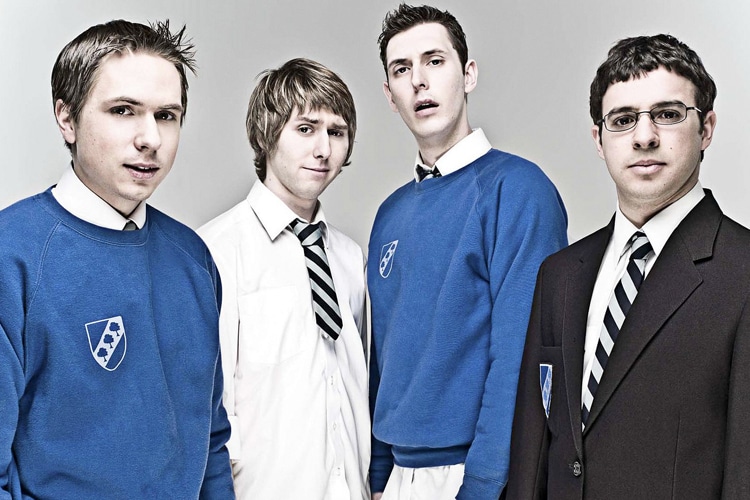 The Inbetweeners
Sometimes a British comedy is remarkable simply because it's so rife with authenticity. On the short-lived but widely acclaimed The Inbetweeners, characters spit offensive dialogue about, well, not much at all. Permeating each seemingly innocuous storyline is a barrage of crude banter, ham-fisted music, mischievous behaviour and sexual tension that essentially every young, active male teenager can relate to. Everything from driving tests to trying to score alcohol is given the comedic treatment and ultimately rendered both endearing and hilarious. Watch the show and then catch the movies.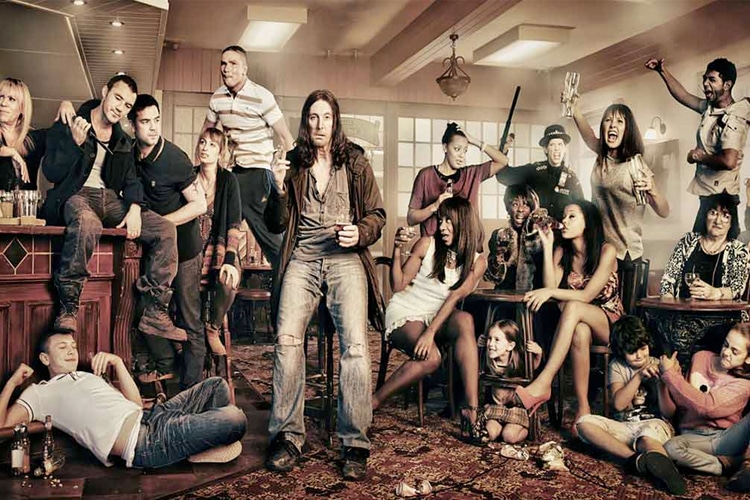 Shameless
Sometimes a name says it all and in this case that name is Shameless. Follow the dysfunctional Gallagher family and their alcoholic patriarch Frank as they con their way in to or out of everything from sex to money to…well, mostly sex and money. The show simultaneously skewers and celebrates working class culture with hapless characters so well defined that you can't help falling in love with them. Behind the toxic language and explicit sex there lies some genuine heart and soul…and a ton of laughter.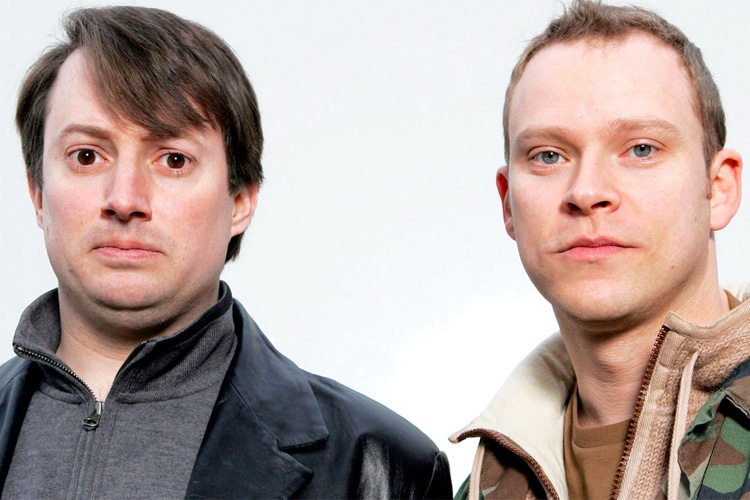 Peep Show
The longest running British comedy in Channel 4 history follows two contemporary male roommates (one pessimistic loan manager, one slacker musician) stumbling their way through sex, drugs and relationships one banal adventure at a time. The sitcom takes some daring stylistic risks, frequently planting the viewer in the protagonist's POV complete with internal (and often inappropriate) monologues. You can relate because if you're not just like one of the main characters then you know someone who is.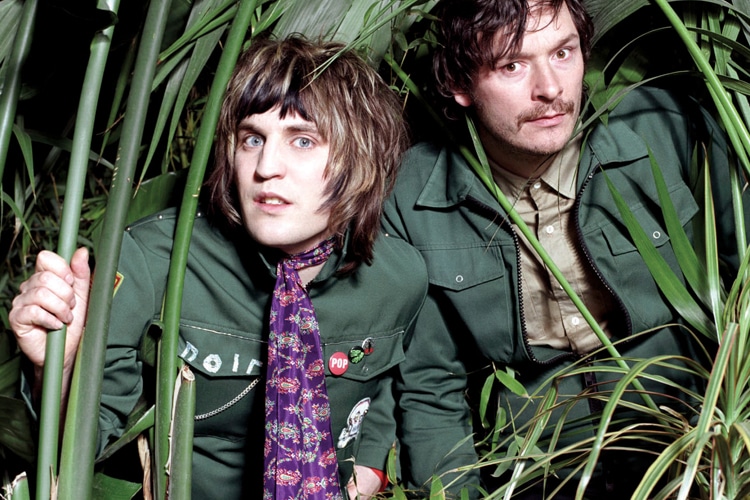 The Mighty Boosh
The Mighty Boosh started as a stage show and developed into one of the best British comedy series, which amounts to natural chemistry between the actors and some veritably wacky characters, costumes and settings. The show is irreverent, quick-witted, charming and painstakingly British.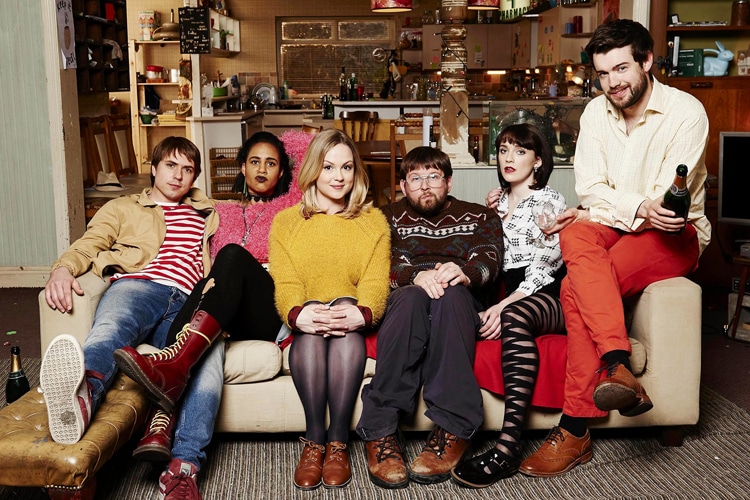 Fresh Meat
Going to University is often a strange journey into the abyss of friendship, sex, liquor and drugs and therefore the perfect backdrop for one the best British comedy series. Join six freshers who share at house at fictional Manchester Medlock University as they navigate their way toward adulthood one awkward sexual encounter at a time. The show also features a pretty killer soundtrack.
Have you subscribed to Man of Many? You can also follow us on Facebook, Twitter, Instagram, and YouTube.
---
You'll also like:
8 Stylishly Smart Casual Chukka Boots
Adult Colouring Books
13 Best Everday Carry Lighters
---