This Colossal Excavator is the Biggest Lego Technic Set Yet
Anyone who says you're too old for Lego clearly has not spent any time with the Technic range, especially the colossal Bucket Wheel Excavator which is the largest Lego Technic set to date. This massive 3, 900 piece set includes everything required to build an excavating superstructure with motorised tracks, conveyor belts and bucket wheel. The remote joystick enables you to drive the excavator forward and reverse and the operational boom can be raised, lowered and swiveled. This means you will be mining on a massive scale as soon as you've managed to build the thing.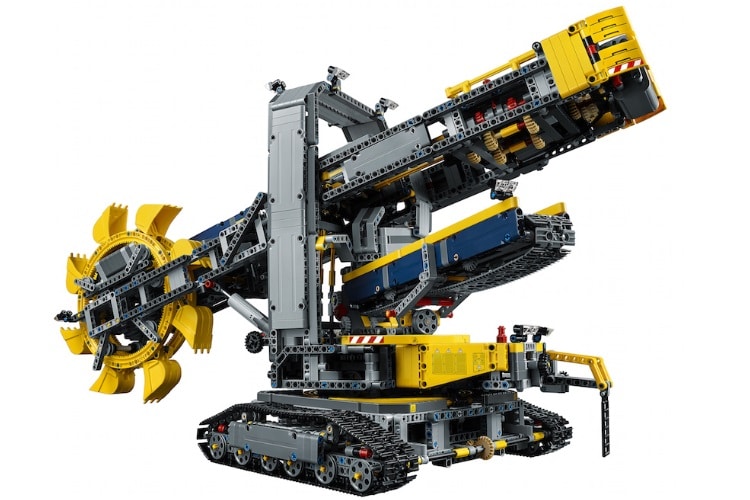 The detail on the excavator is impressive. Hand rails line the walkways and even tiny floodlights are fixed to the top, and it wouldn't be a mining set without a rugged dump truck. You can follow the entire process from the mined materials riding in the bucket wheel to the moving conveyor belts and all the way to the truck waiting below ready to haul those Lego bricks away. This highly detailed set is also a 2-in-1, so when you feel a need for construction, you can rebuild the model to create a mobile aggregate processing plant.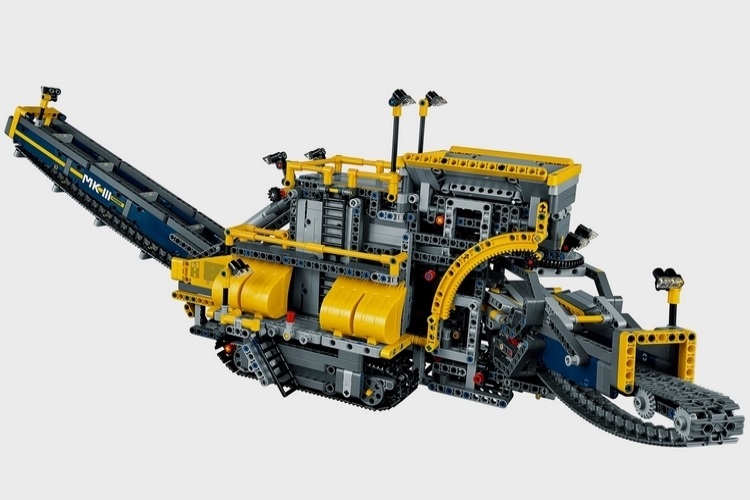 This really is a massive set. The bucket wheel excavator measures over 41cm high, 72cm long and 29cm wide. When the processing plant is built, it measures 21cm high, 88cm long and 33cm with the boom extended. Even the truck measures 10cm high, 19cm long and 10cm wide. This set is as close as you can get to being a miner without actually being one. Suitable for ages 11 and over.