Black Series Force EX Elite Mandalorian Darksaber
In that familiar galaxy far, far away, there's the tale of the Darksaber. Created by the first Mandalorian Jedi, Tarre Vizsla, the Darksaber is a unique weapon of a more civilised time. Its first appearance was in Star Wars: The Clone Wars, but it seemed lost after, only to appear again in the hands of Moff Gideon in The Mandalorian. This one-of-a-kind, flat-bladed lightsaber's black-energy blade that is lined with a crackling white edge has long served as a symbol of leadership amongst the Mandalorians. And now you can come into possession of this weapon thanks to the Star Wars The Black Series.
You'll also like:
HBO's 'The Last of Us' Series Adds 'The Mandalorian' & 'Game of Thrones' Stars
Hasbro Just Dropped a Fully-Functional Mandalorian Phaser Nerf Gun
adidas Armours Your Feet in the Mandalorian Collection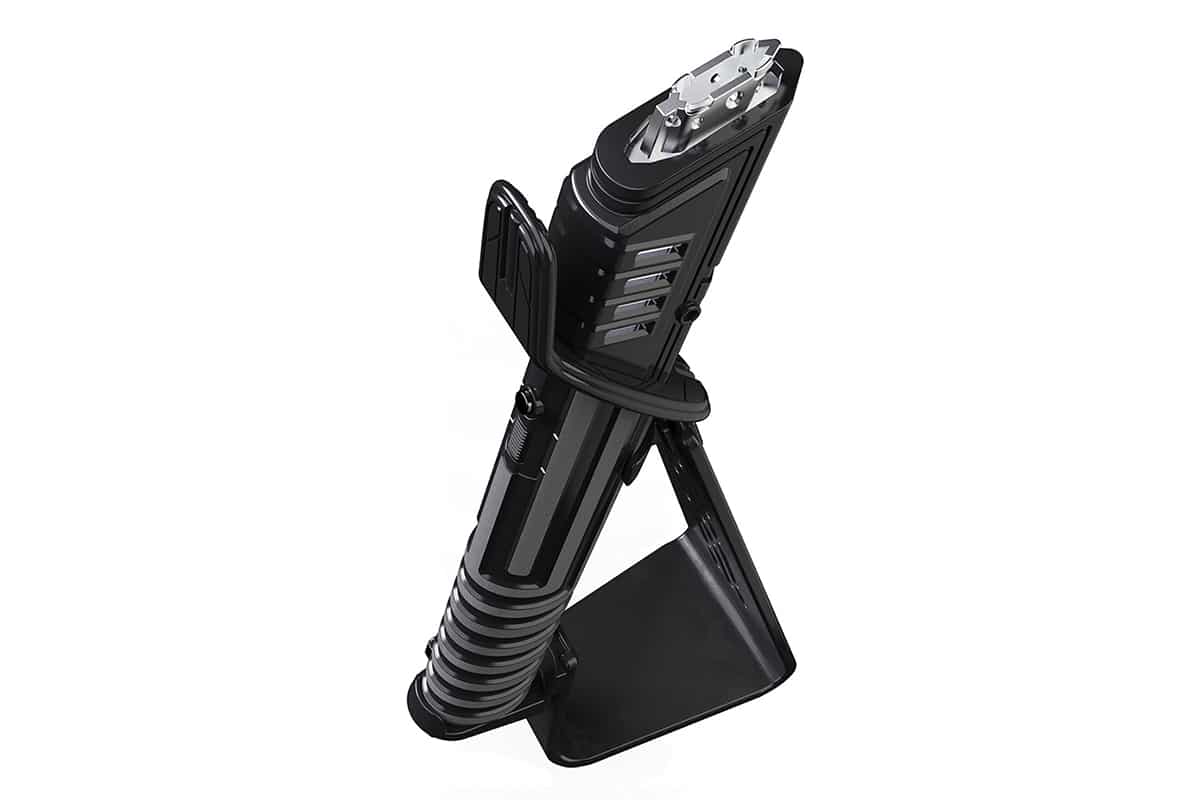 The Star Wars The Black Series Mandalorian Darksaber Force FX Elite Lightsaber is a step up from previous sabers. "We've had a lot of experience refining and enhancing the performance of the traditional blades, so we are excited at how well this saber compliments the rest of the line," says Christ Reiff, the product designer for Hasbro. "Everything about it is unique amongst sabers, and puzzling our way through new tech and new solutions to deliver an amazing product like this is a passion everyone on the team here shares."
The Darksaber makes use of advanced LEDs and sound effects inspired by the Mandalorian series. Those effects include the power up and down sounds, the idle hum (which is controlled by motion sensors), and the sounds of battle clashes. The saber also features a molten tip effect, progressive ignition, battle clash effects, and a light-up hilt. And for the first time in the Force FX Elite history, the Darksaber comes with a white LED blade edge. The hilt of the saber is metal, making it both durable and hefty. It also comes with an included stand and can be displayed either with or without the blade. As of this writing, the Darksaber is sold out, but if it returns, you can expect to pay $249.99.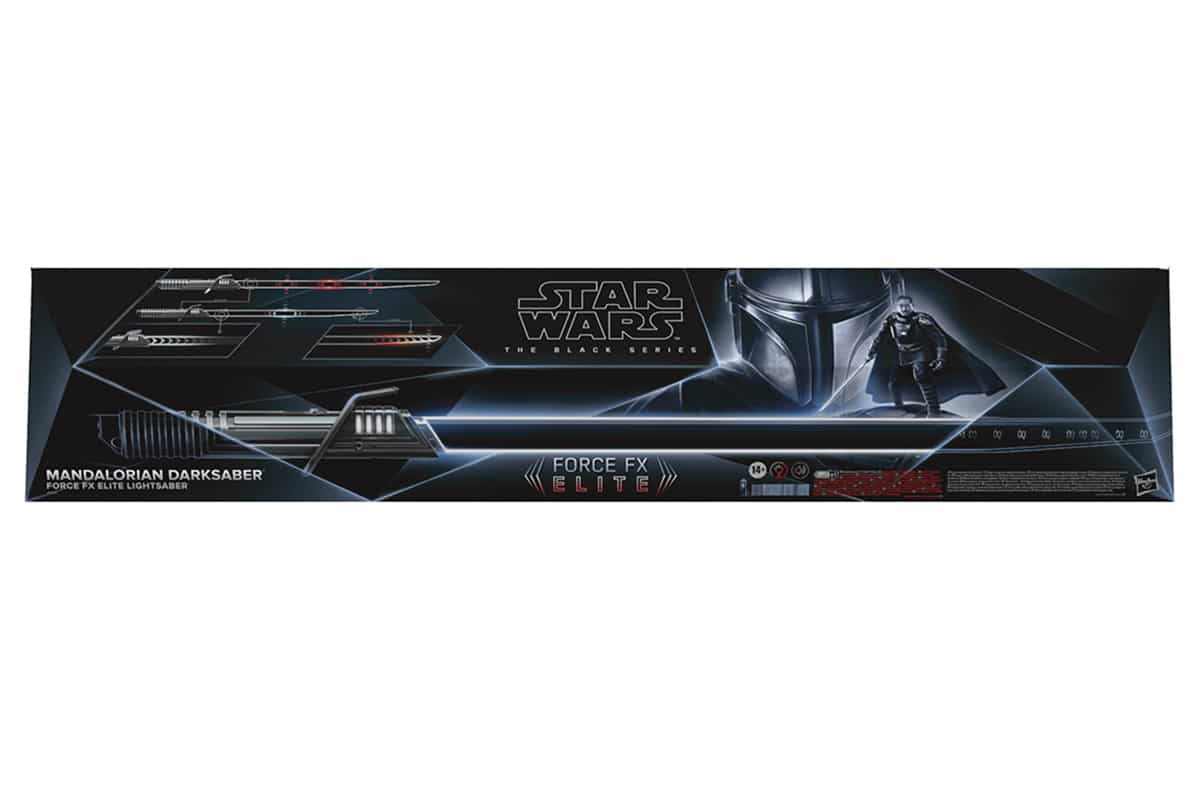 You can unite the Mandalorians once again with the Darksaber, or lead the Empire to new victories—or just display this masterpiece work of Sci-Fi art. Whatever you choose, the Star Wars The Black Series Mandalorian Darksaber Force FX Lightsaber is a treasure to keep.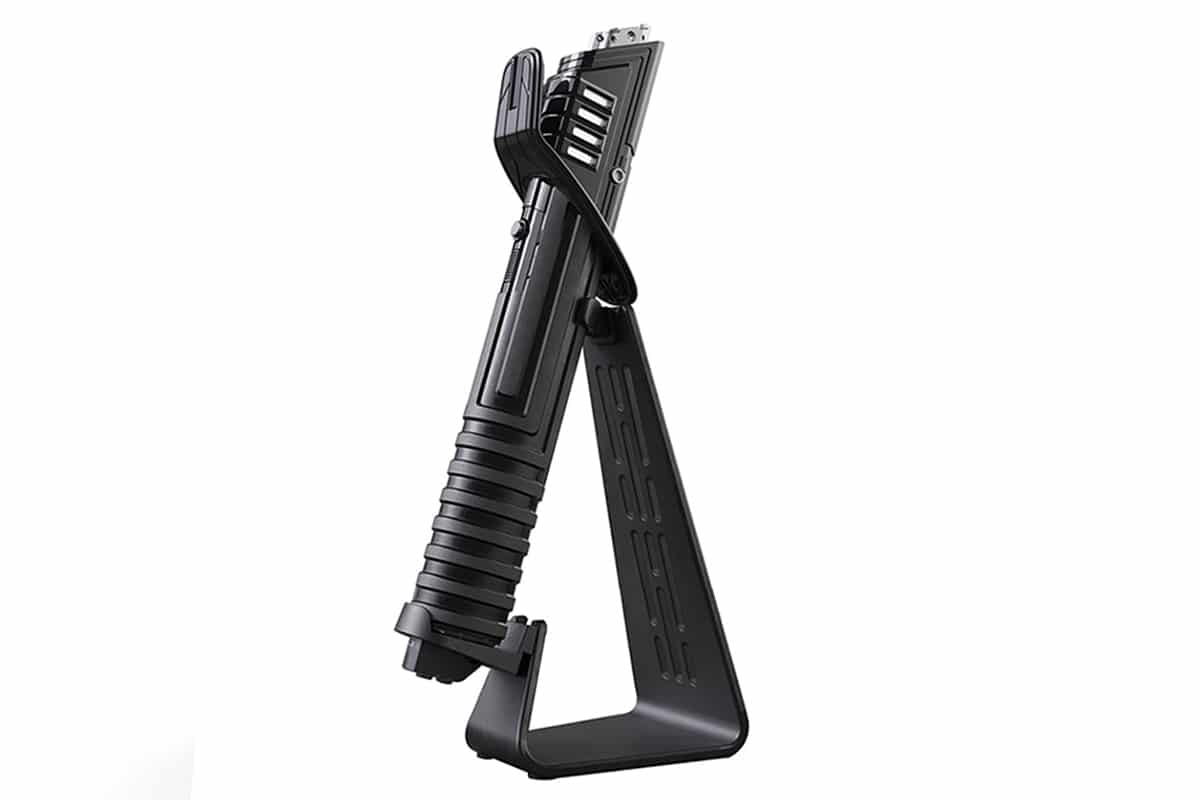 You'll also like:
HBO's 'The Last of Us' Series Adds 'The Mandalorian' & 'Game of Thrones' Stars
Hasbro Just Dropped a Fully-Functional Mandalorian Phaser Nerf Gun
adidas Armours Your Feet in the Mandalorian Collection