The Folding Kayak by HYPAR Can Fit in the Back of Your Car
Sailing, rowing and kayaking are fun ways to get fit. Unfortunately, it can be a real hassle to try to transport a canoe or kayak along for your adventure. HYPAR recently came out with a Folding Kayak that can transform into a sailboat or rowboat. It also doubles as a solar-operated motor boat.
The Folding Kayak is a modular smart boat that is made from a custom honeycomb-structured polypropylene material especially adapted to marine conditions. This material allows the Folding Kayak to withstand more than 20,000 folds.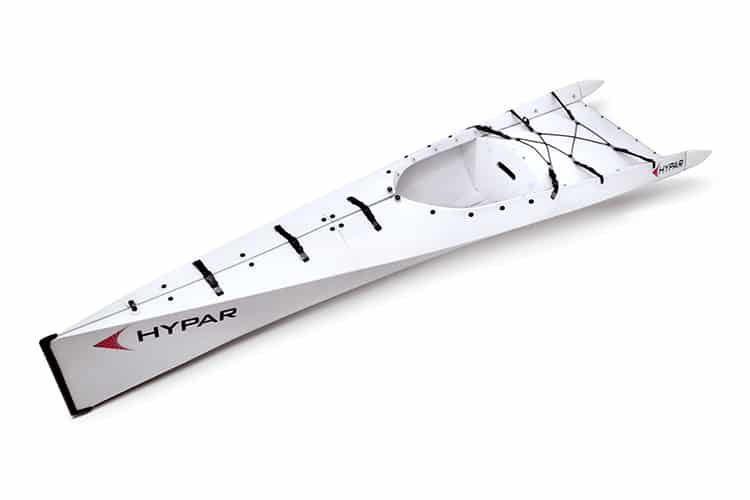 The sleek hull of the Folding Kayak was designed to slice into the water vertically allowing the kayak to glide over the surface of any body of water quickly. The shape and angle of the hull closely match water wake patterns. This helps you keep a steady pace by reducing drag on the surface.
HYPAR sets itself apart from all other folding kayaks out there due to its versatility. With the addition of a sail and mast, the Folding Kayak can also be used as a sailboat. Or, you can use it as a motor boat with a solar-powered motor.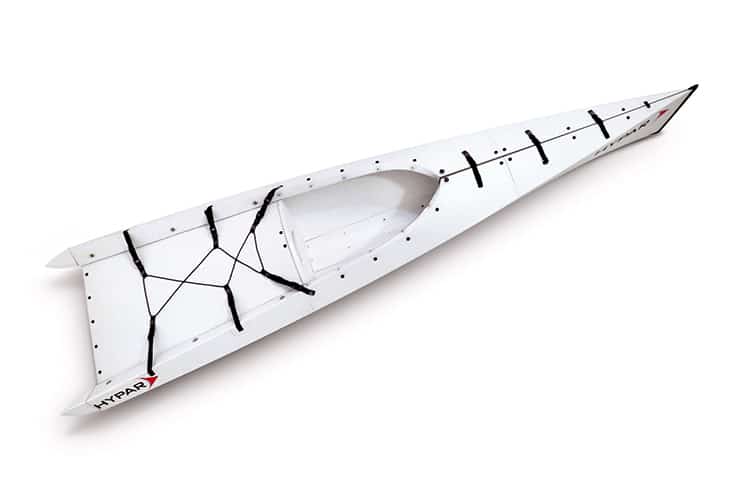 At just over 9 kg, the Folding Kayak is lightweight and was designed to be carried just like a backpack. This makes it easy to take along anywhere.
This kayak folds in less than three minutes making it easy to store in your car or truck. If your travels involve adventure a little farther away, you can even check the Folding Kayak as luggage at the airport.
Have you subscribed to Man of Many? You can also follow us on Facebook, Twitter, Instagram, and YouTube.