ASUS ROG Zephyrus Duo: Dual Screens are Here to Stay
ASUS continues its streak of eye-catching, powerful laptops with the 2022 ROG Zephyrus Duo 16. This dual-screen gaming laptop builds on the impressive technology in last year's Duo 15, making the two screens appear seamless and bringing the latest processors and graphics cards to boot.
ROG Zephyrus Duo 16 was unveiled during CES 2022, along with the Zenbook 17, a lifestyle laptop with a 17-inch folding OLED display. The Zenbook may have stolen the showcase, but the Zephyrus Duo should have gamers excited for the new ways to multi-task during gameplay.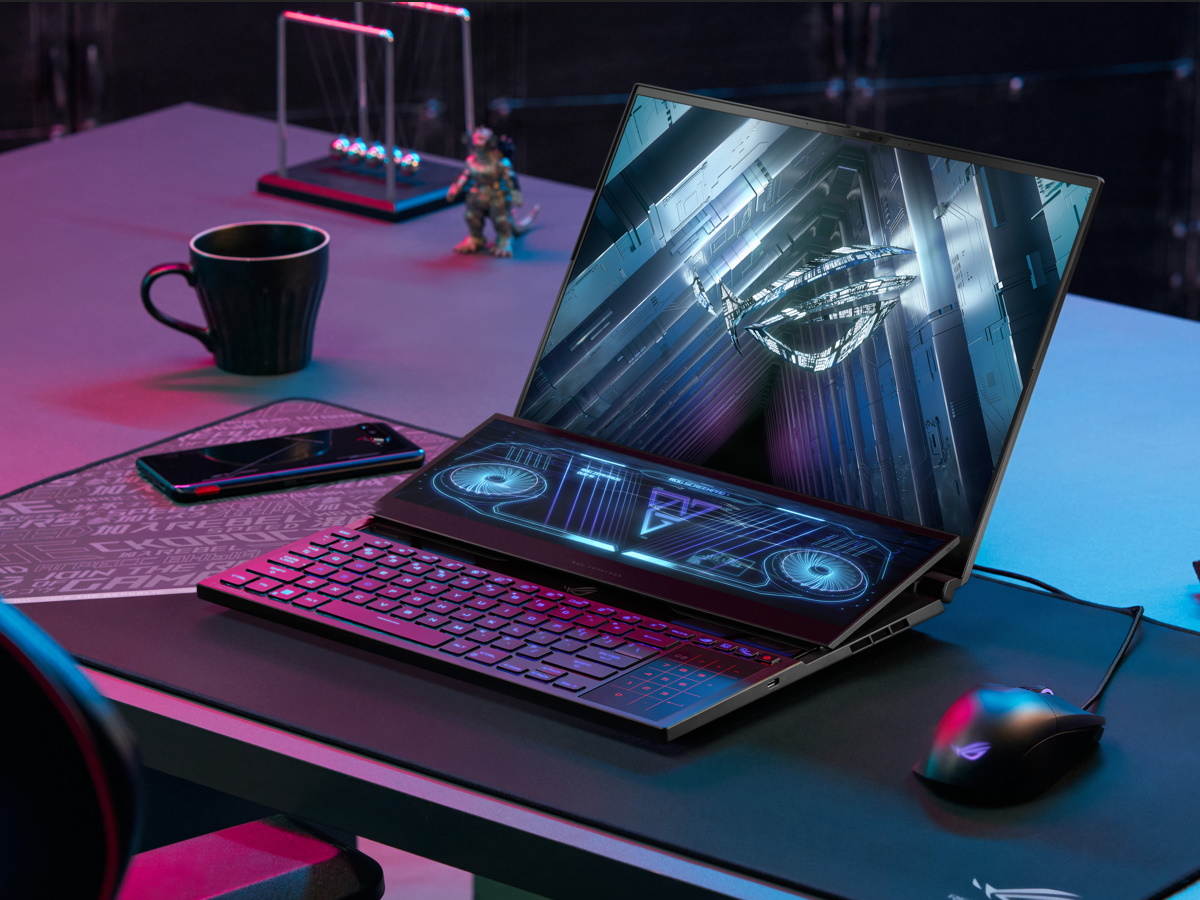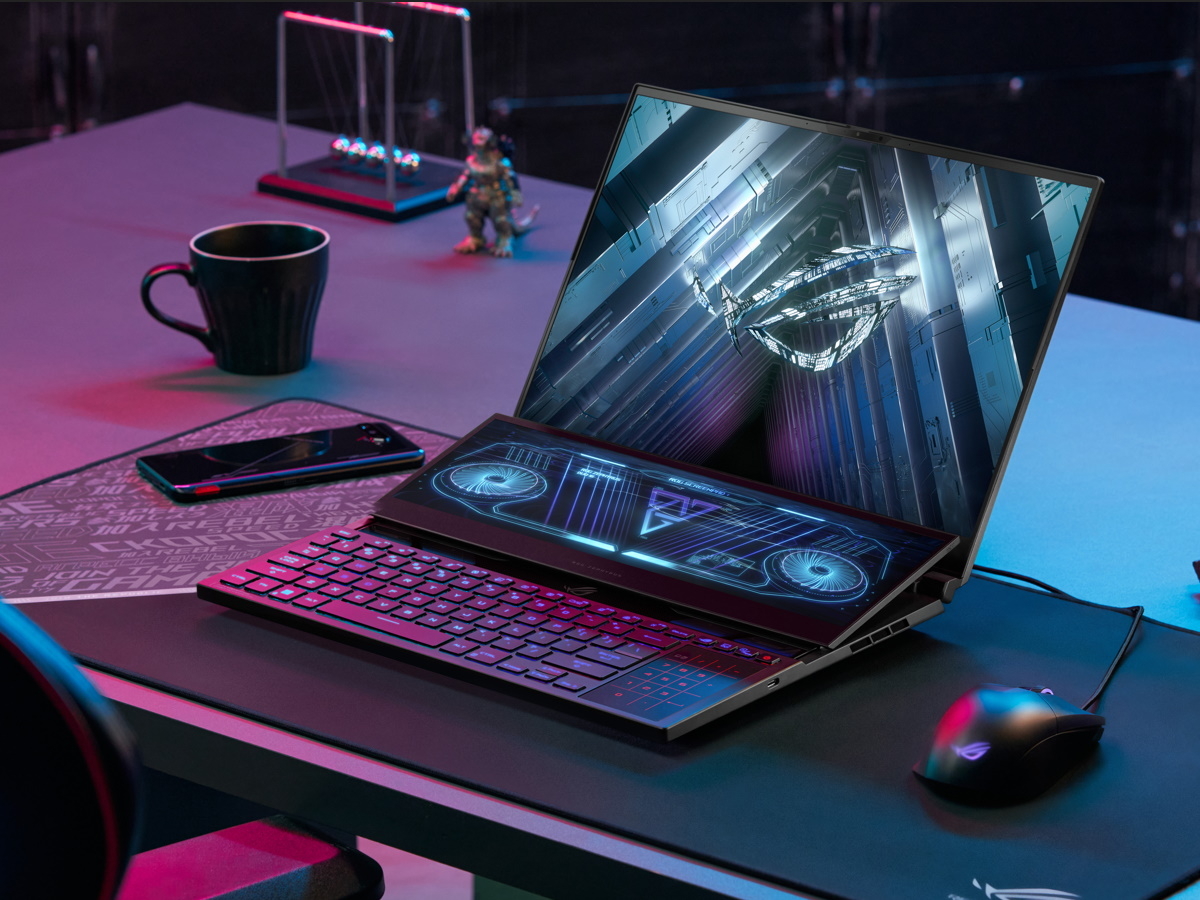 Image: ASUS
This Windows 11 machine is powered by an AMD Ryzen 9 6980HX processor and an NVIDIA GeForce RTX 3080 Ti laptop GPU. In addition, ROG Zephyrus Duo 16 supports up to 64GB memory and up to 4TB SSD storage, both of which are significantly higher than the other portable gaming machines we've seen at CES.
The second display, the ScreenPad Plus, is a 14.1-inch HD display that features a new 4-directional hinge. This closes the gap between the two displays, providing a nearly bezel-less experience. The second display can be used for media, Discord, Messenger and a wide number of applications keeping the main display distraction-free. ASUS will also support some games with exclusive apps like Dying Light 2. The upcoming open-world zombie title scores an app for managing in-game screens like the map and inventory.
Despite the powerful tech and two screens, the 2022 Zephyrus Duo 16 has a smaller footprint than the previous generation, fitting a 16-inch display into a chassis traditionally sized for 15-inch laptops.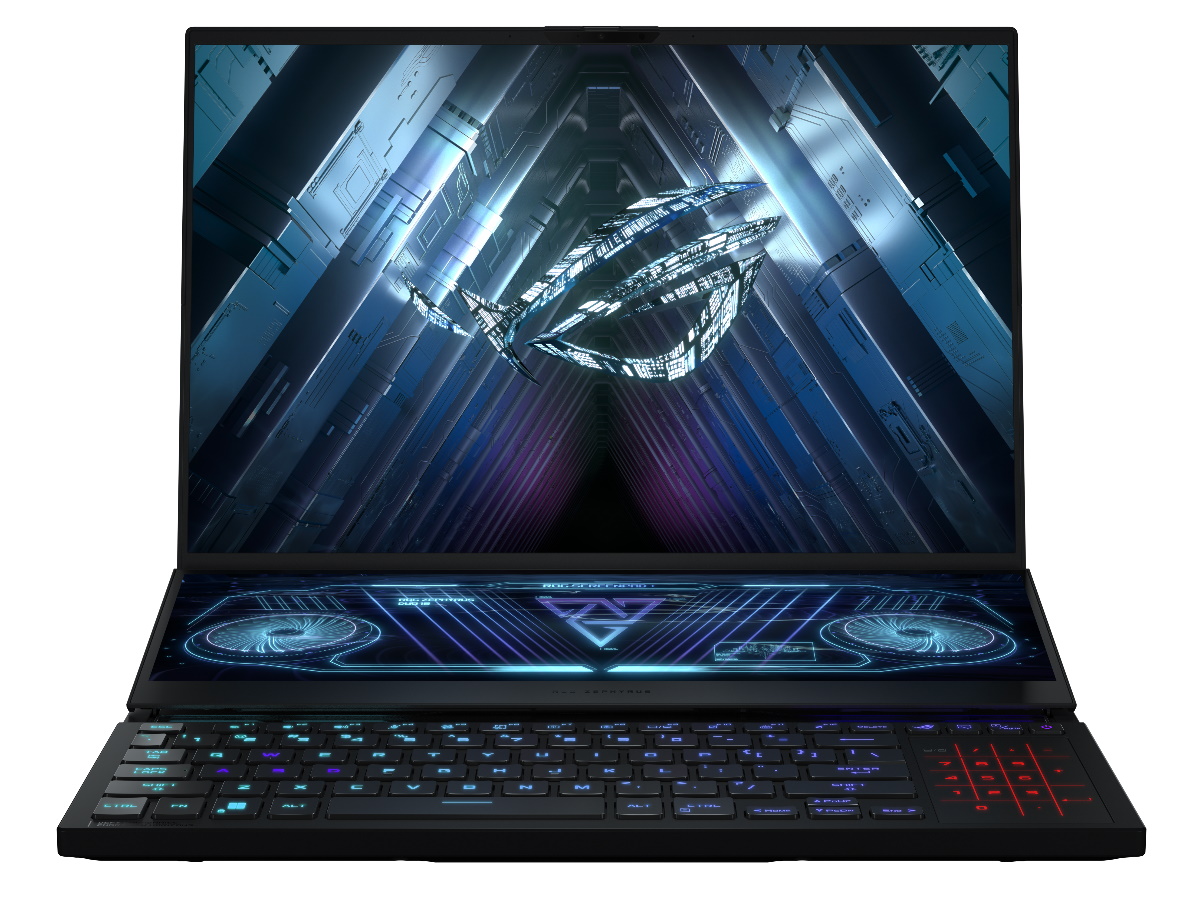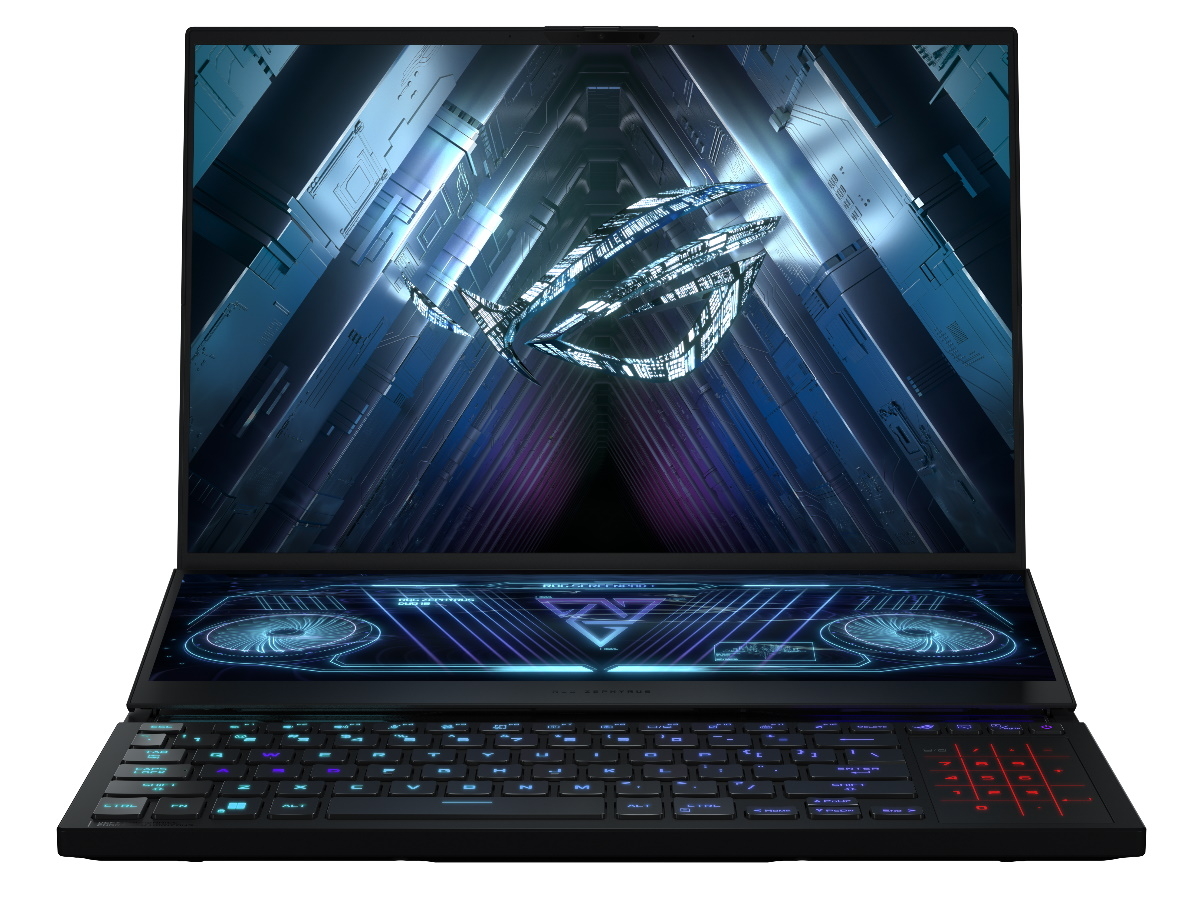 Image: ASUS
Potential buyers have a choice between two proprietary main display options. The first is the ROG Nebula HDR, with a refresh rate of 165Hz and 512 mini LED dimming zones, reaching 1100 nits of peak brightness.
The second display option is the ROG-exclusive Dual Spec panel, which can switch between 4K 120Hz and Full HD 240Hz, allowing gamers to choose whether to prioritise resolution or framerate on a game-by-game or app-by-app basis.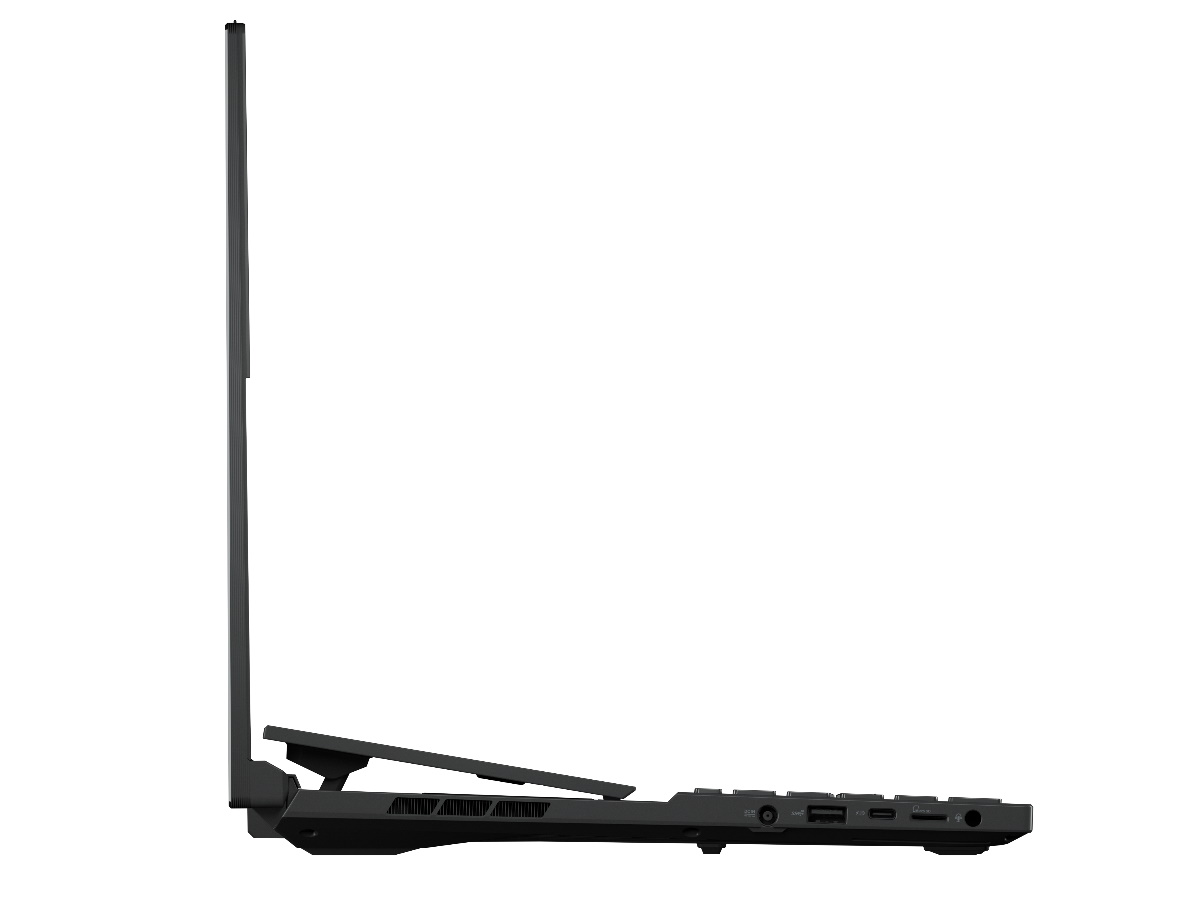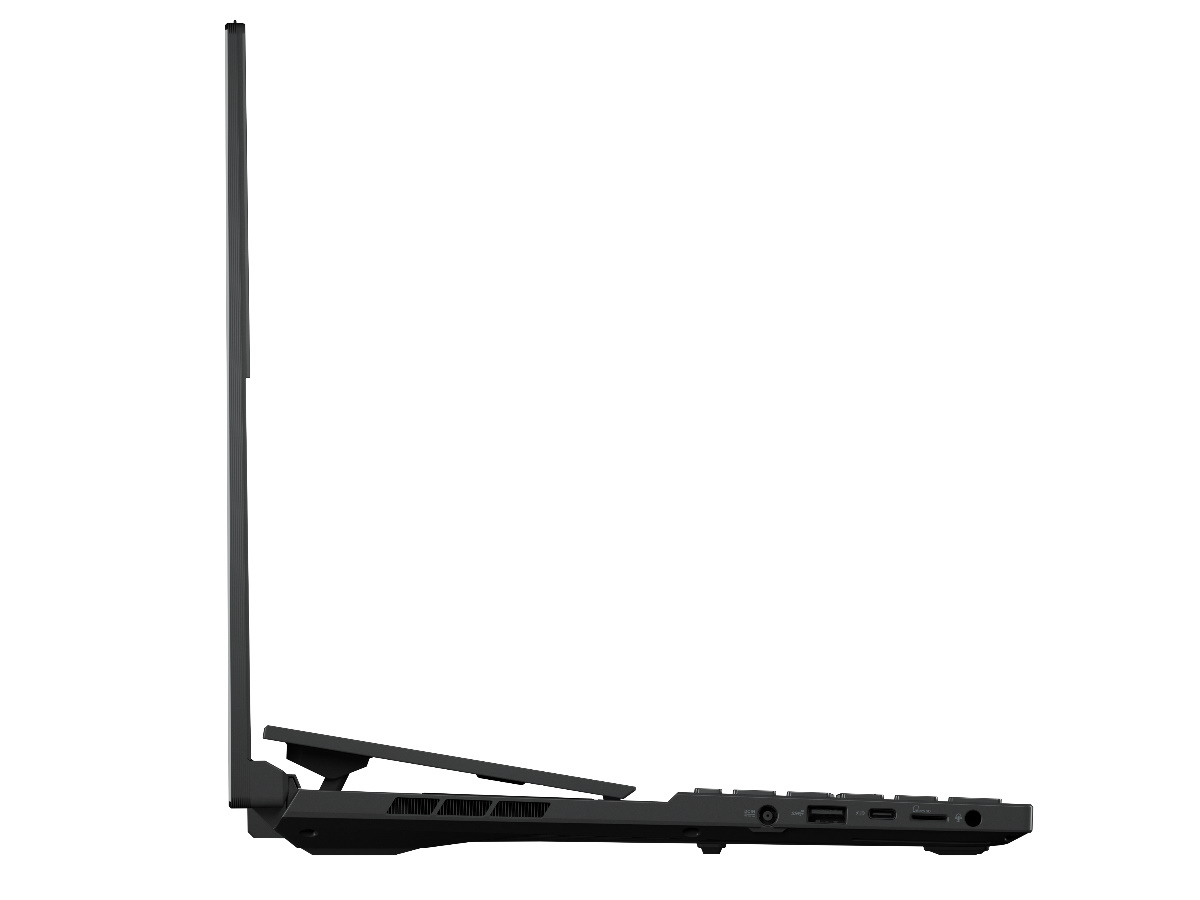 Image: ASUS
Owners will also appreciate the six on-board speakers with Dual Force-Cancelling Woofers, Dolby Atmos, Hi-Res audio, and two-way AI Noise Cancelation. There's currently no word on pricing for ASUS' 2022 gaming flagship, but last year's model started at AU$4,100. The 2022 ASUS ROG Zephyrus Duo 16 is expected to launch in the first quarter of this year.