Build Your Dream Marble Run with Magnetcubes
Marble runs are a great way to keep yourself and others entertained, and to teach a few principles of engineering and physics. But the problem with marble runs is that they are limited in the types of layouts you can design. Magnetcubes is a modular magnet block with a marble run that lets your imagination truly soar.
You'll also like:
This Clear Glass Jigsaw Puzzle is Near Impossible
20 Best Lego Sets for Adults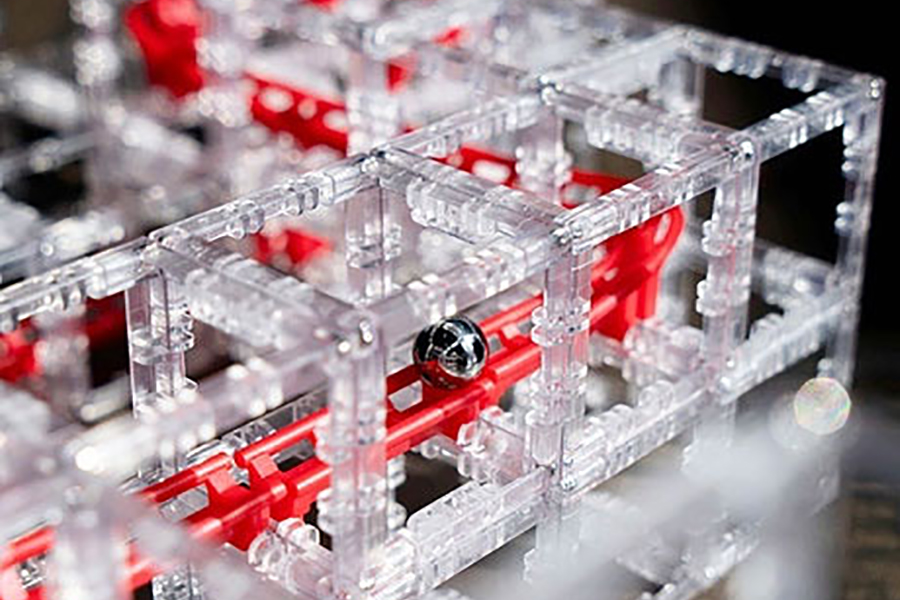 The idea is simple enough. The Magnetcubes have magnets in the corner that connect with other cubes to form the structure of your marble roller coaster. The cubes are empty until you add the track inside of them. Stack the cubes in whatever configuration you desire, lay in the track, and your marble run is ready to go. Magnetcubes comes with 64 cubes and multiple track options. You can pick up extra sets for even longer runs. Because the cubes are open, you'll be able to see the marble go through its entire run. Build the structure that you want and then weave the track through it.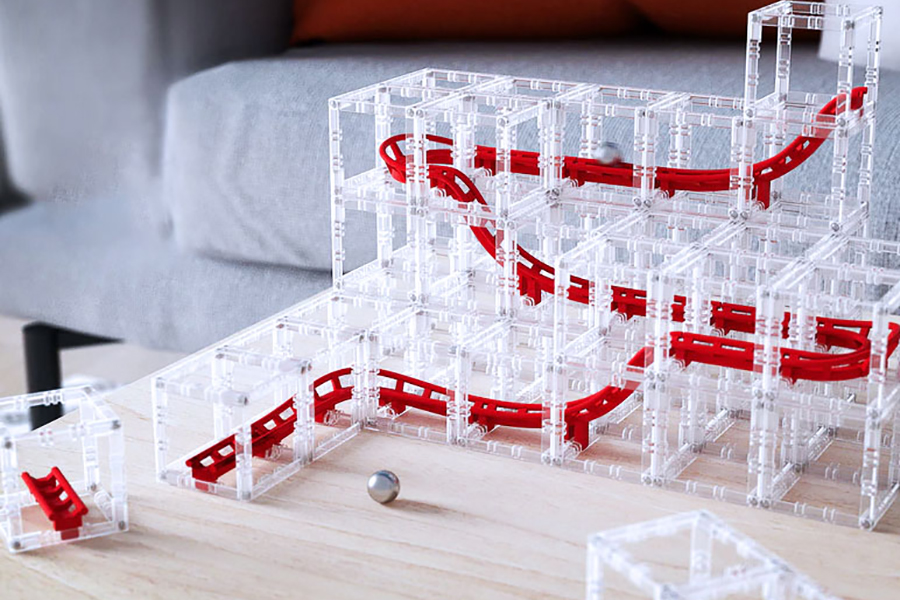 The system is easy enough to master that just about any kid can do it. But it's also complex enough that it will even keep adults occupied for hours. It makes a great activity for families, or it can serve as a team-building activity for you and your coworkers. Using principles of play and iterative testing, children can use Magnetcubes to develop critical thinking skills that easily translate into other fields.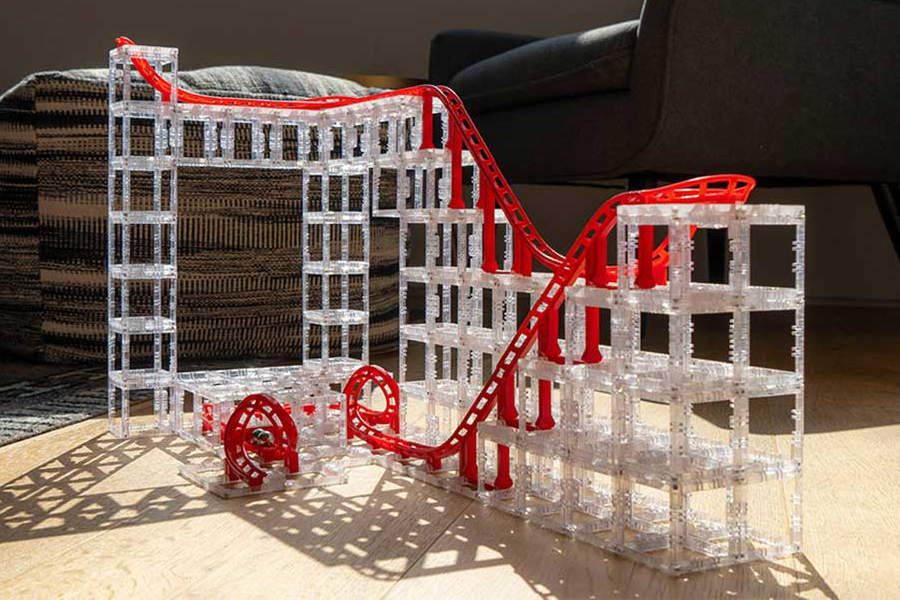 Magnetcubes was created by DesignNest, an integrative open design platform founded by designers with the purpose of facilitating innovation. Steven Wolfe was the specific designer behind this project. Wolfe won the Golden Nest Award for the idea and worked with DesignNest to make it a reality. Plenty of people have already caught on to this great idea, but there are still packs available on their Kickstarter page.
You'll also like:
This Clear Glass Jigsaw Puzzle is Near Impossible
20 Best Lego Sets for Adults