Claim Boardwalk with Monopoly Luxury Edition
Childhood memories are full of games and fun times. Amongst those games has to be the classic Monopoly. The idea of the game is to build your own monopoly by claiming different real estates and then building housing on each. As other players land on your lots, they have to pay you rent and other fees.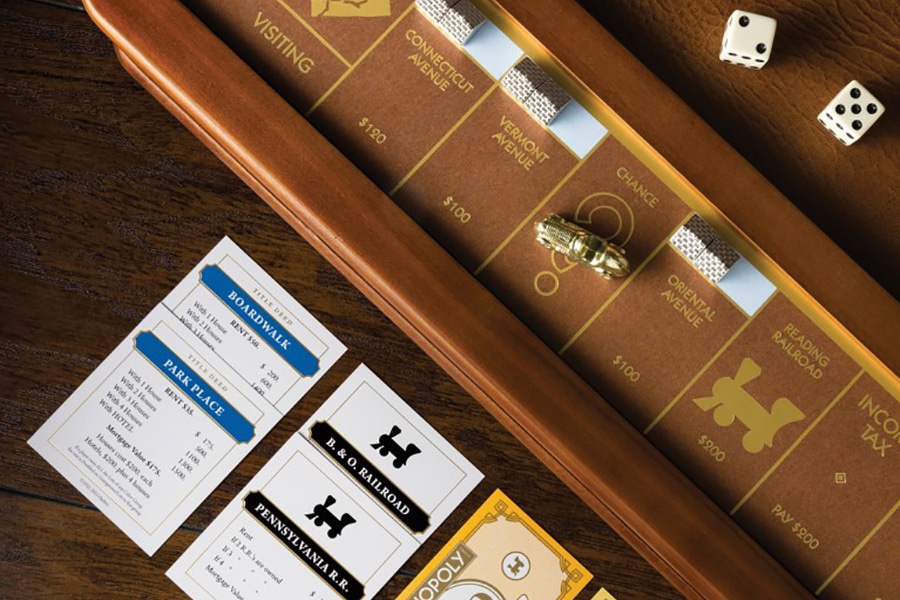 Over the years, nearly every variant of Monopoly has been thought up—from Middle Earth to Star Trek to Game of Thrones to National Parks and more. Winning Solutions has a new luxury edition board that will appeal to the more mature crowd. The game comes in an elegant, two-tone wooden cabinet with burled wood veneers and decorative metal plaques. The dice roll area is recessed and covered in faux leather. Both the dice area and the game path are gold foil stamped. The board features two integrated storage drawers to keep your cards and tokens. All the tokens as well as the houses and hotels are die cast and gold plated. The money and cards—title deeds, chance, and community chest—are made of premium materials. There's even a faux-leather Title Deed card holder with gold foil stamping as well.
This is a Monopoly board that isn't just for playing, but for displaying as well. Relive your memories in true style with this luxury edition. Just make sure to pass Go when you do.
Features: two-tone wooden cabinet with burled wood veneers and decorative metal plaques, recessed faux-leather rolling area, gold foil stamped game path
Dimensions: L 22 x W 22 x H 4 inches
Price: from $227.74