Couchmaster Cycon Takes PC Gaming Back to the Couch
The problem with PC gaming is that you are stuck at a desk. Now, with so many comfortable chairs and setups out there, that may not seem like much of a difficulty. However, there's nothing that quite rivals gaming from the comfort of your couch. So how do you combine the keyboard and mouse of PC gaming with the comfort of the living room sofa? You need the Couchmaster Cycon from nerdytec.
You'll also like:
2019 Father's Day Gift Guide – The Gamer
Where to Buy Xbox Series X Stock in Australia
Ubisoft is Developing a Massive Intergalactic Open-World Star Wars Game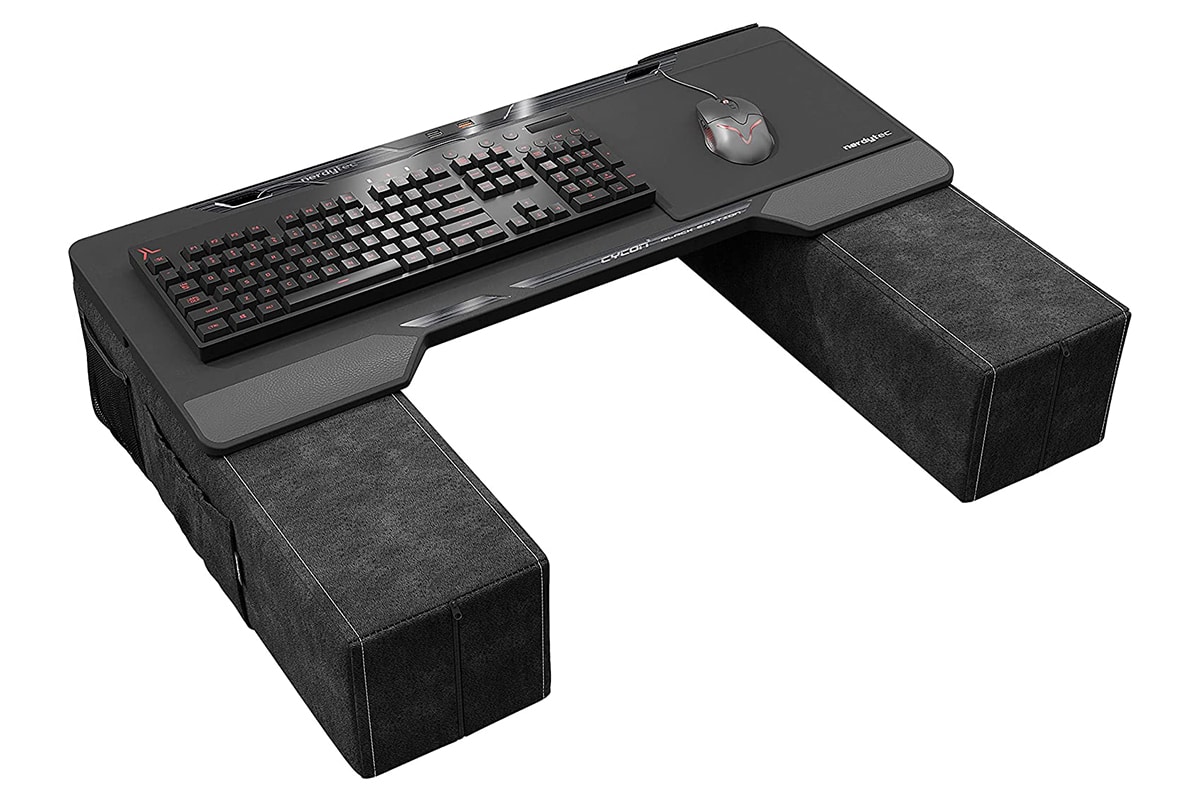 There are plenty of different approaches to making couch gaming possible, but the Couchmaster Cycon may have landed on the best strategy of them all. This system uses two armrest pillows and a support case. The armrests measure 60 x 23 x 19 cm—large enough to actually work as armrests when you're sunk into the comfy cushions of your couch. The support case is a plank that connects the two armrests and provides plenty of space for your keyboard and your mouse.
Pass through holes on both the right and left sides make this an ambidextrous playing surface. The surface provides plenty of ways to connect your input devices—everything from the keyboard and mouse to a gamepad, headset, smartphone, and tablet. There's also a power port so that you can charge your devices as you play. A cable management system keeps everything organised. The Couchmaster also connects directly to your PC.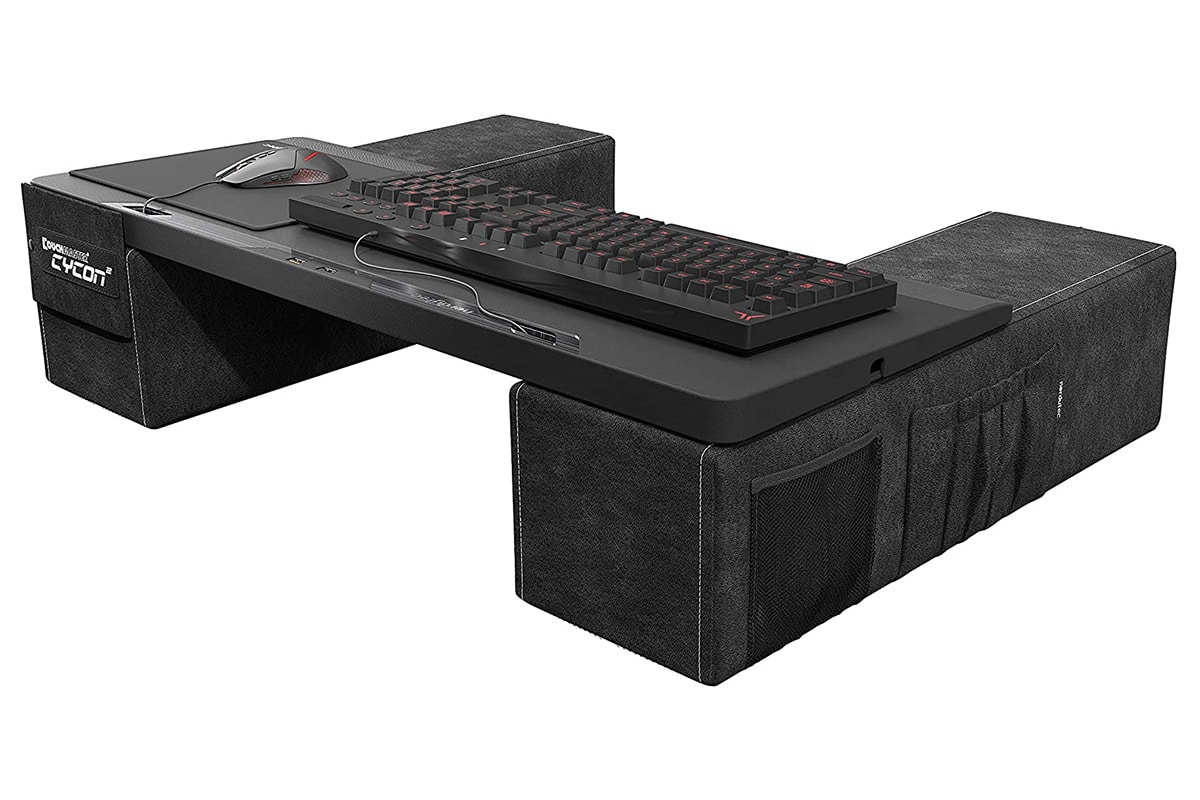 Comfort is definitely the name of the game here, and not just because of the couch. The Couchmaster helps you sit more ergonomically, so you can play longer without the soreness and stiffness that often comes as a result. Roland Kellerbach, a Physiotherapist at Cologne, says, "From a health point of view, I can say that the Couchmaster offers the best ergonomic way to operate the PC/laptop from the couch. The wide cushions relax the shoulder and neck muscles during use and therefore effectively prevent tension."
You can get all the comfort you want and need, while enjoying your PC gaming experience even more, with Couchmaster Cycon. The system is available on Amazon for USD$179.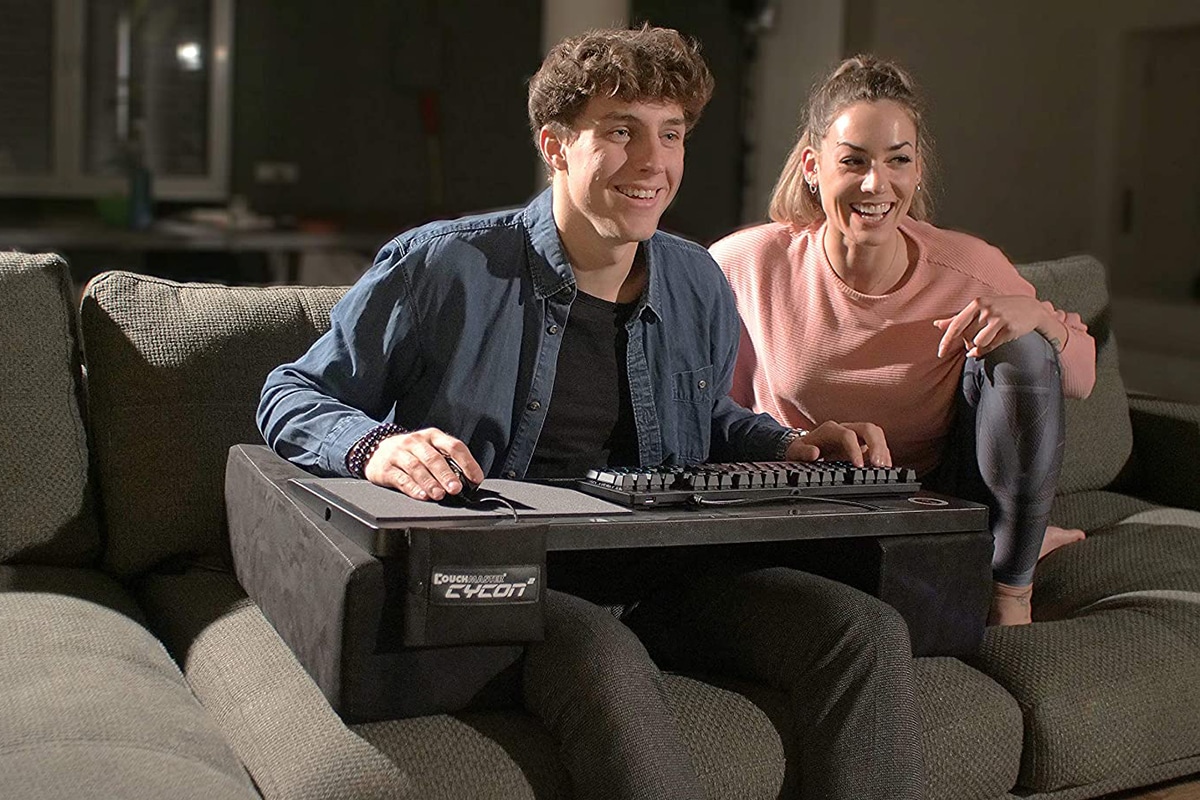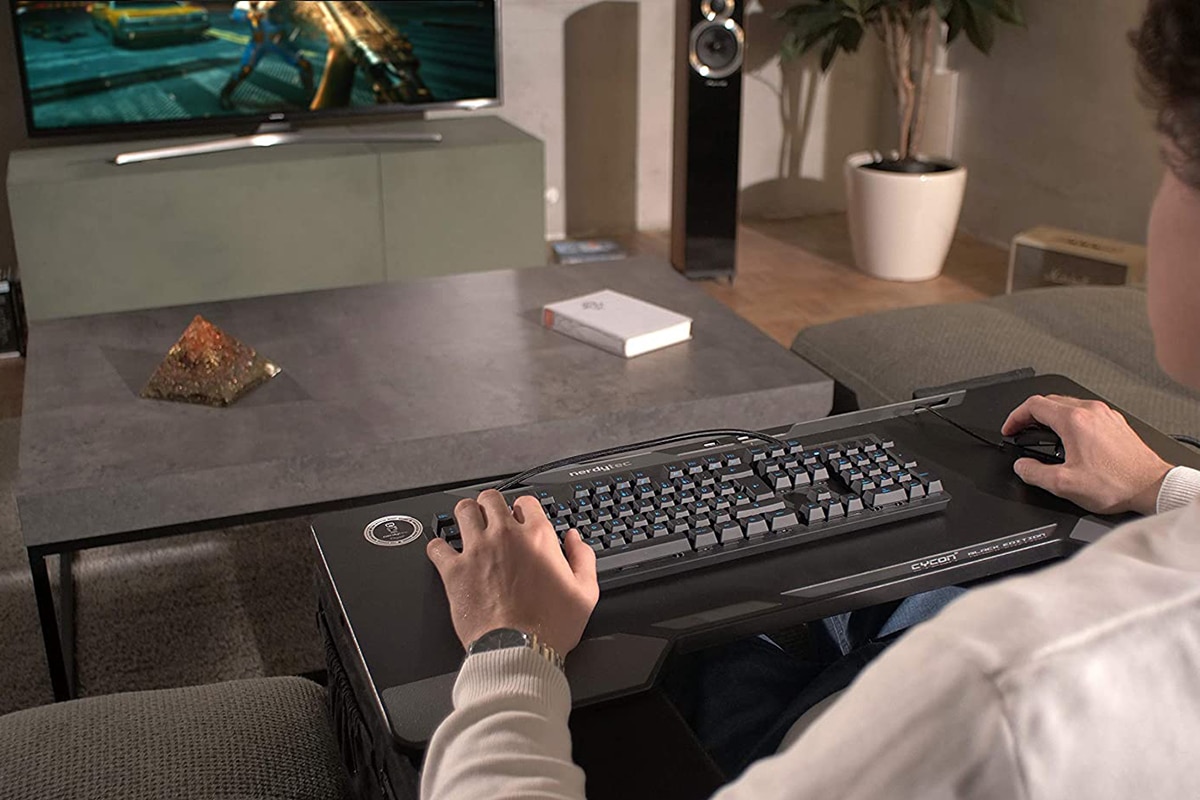 You'll also like:
"Skyrim in Space" – 'Starfield' Launching in 2022
Prince of Persia: The Sands of Time Remake is Coming
Ubisoft is Developing a Massive Intergalactic Open-World Star Wars Game