Elite Innovations Glass Pool Table is a 'Clear' Winner
Pool tables are the luxury item that proves you've made it big, or your partner is nice enough to let you have a games room. More often than not, it's the latter.
Ditching the green and blue felt in favour of glass, the Elite Innovations G1 Virtuoso is a strikingly modern pool table that anyone would love to have in their home, games room or not. Best of all, Elite Innovations is based in Australia, so shipping one of these beauties should be a breeze.
The G1 Virtuoso glass pool table features a metal base providing 12 support points for the 15mm (0.6-inch) thick premium quality glass with exposed polished edges.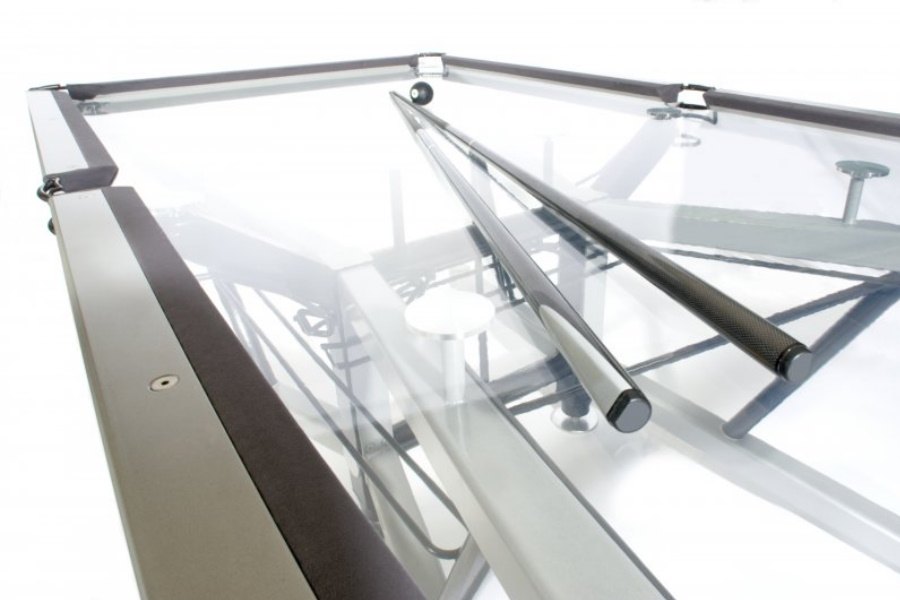 The transparent Vitrik layer on top creates adequate rolling resistance while allowing for ball spin and impact protection. The glass bed under the playing surface is thick monolithic float glass and is inherently rigid, flat and consistent. You can trust this surface won't break at the hands of amateur players.
Vitrik retains consistent roll characteristics over its entire lifetime, unlike cloth, which varies with wear, damage, chalk build up and whether it has been brushed recently.
Watching pocketed balls make their way through the intricate pathway around the framework is a spectacle in itself. A fully-exposed open pocket system with precise spacing gives the illusion that balls would fall right through.
Modern CNC manufacturing, coupled with hand construction and finishing makes this a beautiful high-end piece that commands attention in any bleeding-edge contemporary interior.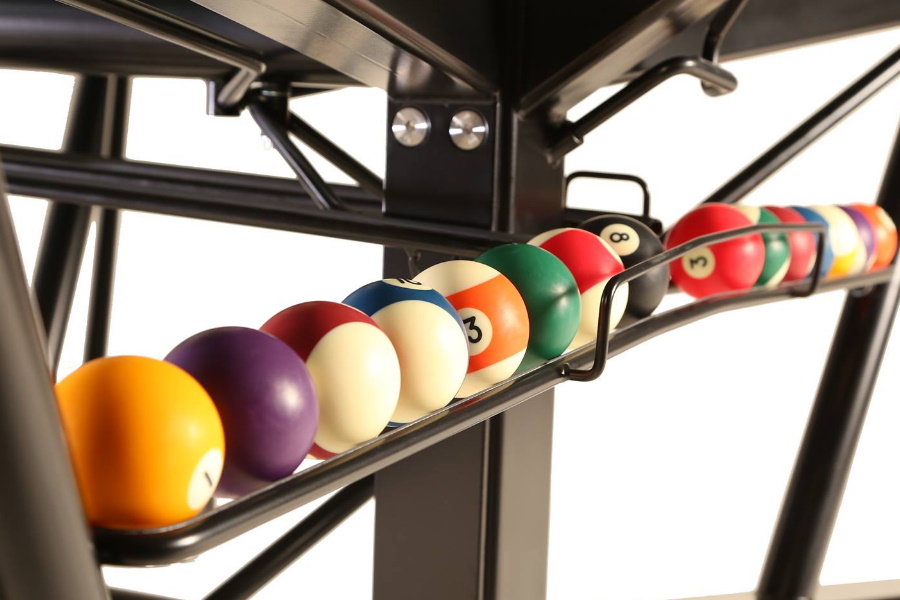 The G1 Virtuoso glass pool table is available in 8 x 4-foot, 7 x 3.5-foot or any custom size as each glass pool table is made to order. There are also unique ways in which you can personalise a table including powder-coated finishes, chrome, gold and copper plating, suede bumpers and RGB LED lighting to match the setup of a games room.
You can find out more via the link below and while you're there, be sure to check out Elite Innovations' glass table tennis tables.