Modern eSports is more competitive than ever before and so too is the peripheral industry of gaming gear and software. Yet no matter how saturated the market may get, Denmark-based SteelSeries stays deftly ahead of the curve. From 2001 until this very moment, the brand has been leading the charge on performance and innovation and dropping a number of gaming "firsts" along the way. That includes the world's first gaming mousepad and the world's first adjustable mechanical keyboard switch, amongst other groundbreaking releases. With their latest Prime Range, the tradition of excellence proudly continues.
SteelSeries collaborated with over 100 eSport pros when bringing their latest range to life. Years in the making, each peripheral was purposefully designed for maximum performance. Consisting of several mice and an award-winning headset, Prime's no-frills approach gives all tiers of gamers a competitive edge. Of course, don't take that to mean you can go from zero to hero overnight. As the brand likes to say, "If you suck, you'll still suck, if you're good, you could be glorious…"
Elevated gaming lies at the very heart of the new Prime Range. Powered by top-tier innovation, each product helps level the playing field for casual gamers, the kind who don't necessarily have access to uber-expensive gear. SteelSeries knows all too well that "winning is everything" in the world of eSports, so much so that they've resurrected those very words as an official motto. Performance is all that matters to the brand and it's all that should matter to competitive gamers as well. Not RGB. Not colour resolution. Just pure performance.
Now celebrating their 20th birthday, SteelSeries continues to deliver the goods. If you're ready to pick up what this legendary brand is throwing down, start with the following gear: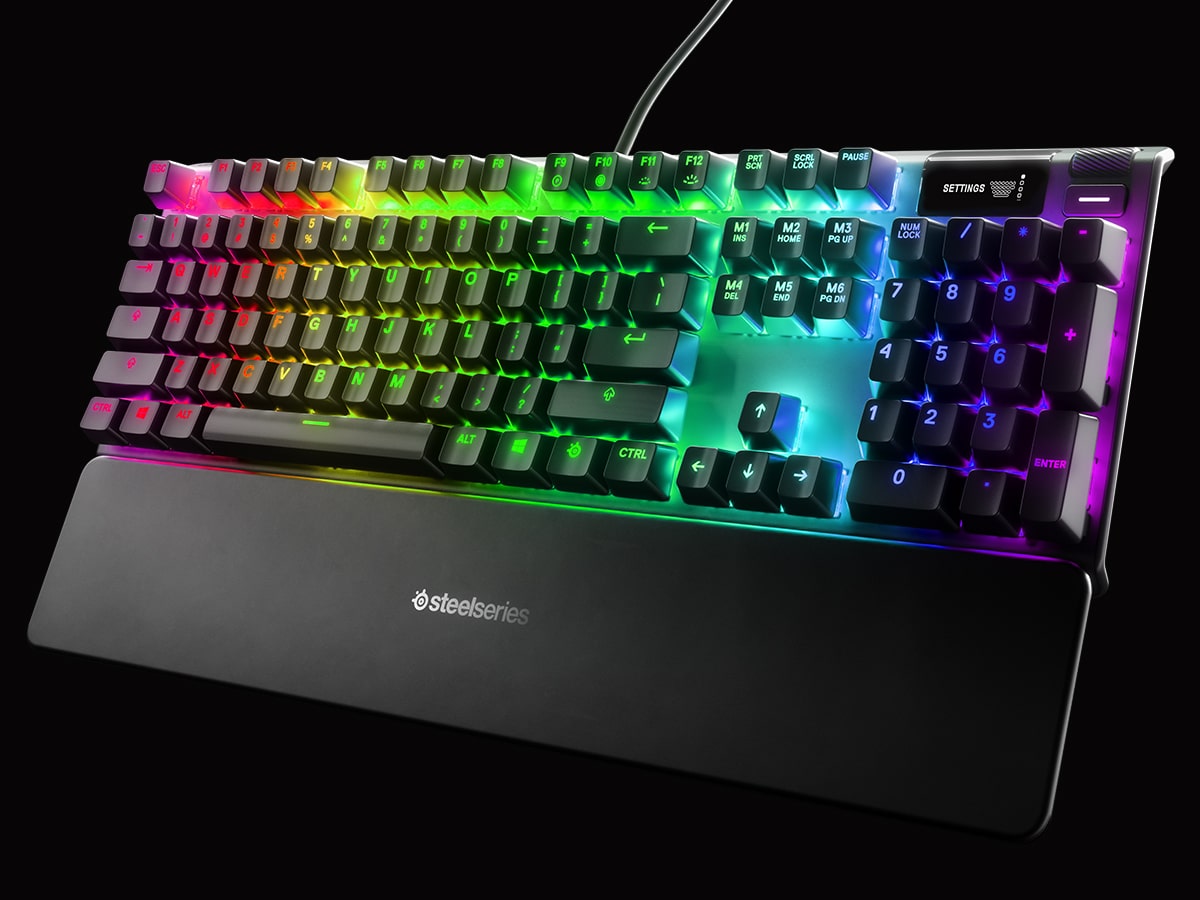 Apex Pro
The fastest keyboard in the world (when the actuation is set to the highest sensitivity) is still a literal game-changer, with first-of-its-kind adjustable mechanical switches for customisable per-key sensitivity. Featuring an integrated OLED smart display and a Series 5000 aircraft-grade aluminium frame, the Apex Pro offers 8x faster response, 5x faster actuation, and 2x durability than the standard counterpart. Make no mistake: this one's a beast!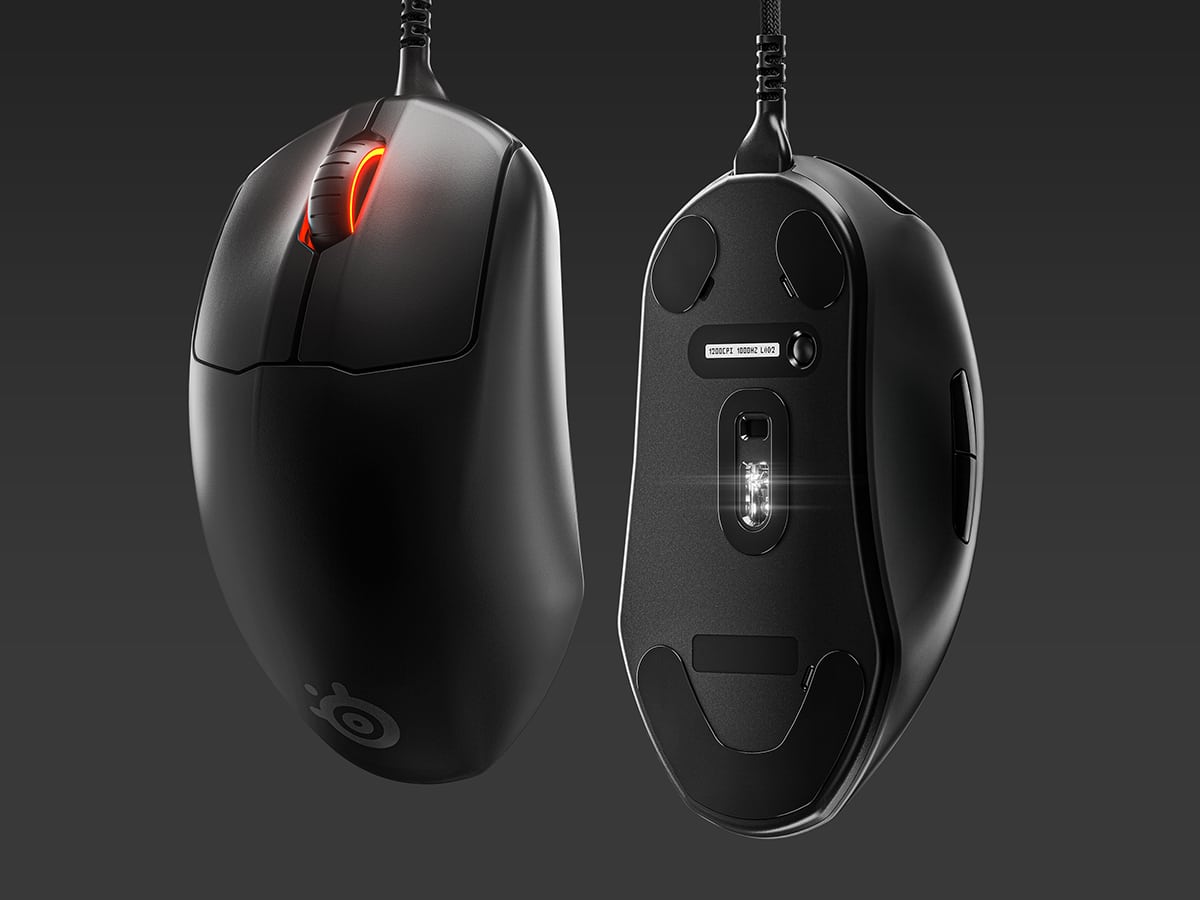 Prime Mice
When you want the best, you look at what the pros are using. Consisting of five unique models, the new range of Prime Mice employs the most advanced switch and optical sensor on the market. With Esports first OM switch for Prime, the gaming mouse is Sleek by design and ready for action. Naturally, the gear punches well above its impressively affordable price tag. The wireless variants were recently named "Best Gaming Mouse" by Wired and it's not hard to see why. Whether you're a casual gamer or an eSports veteran, these mice will make all the difference in the world.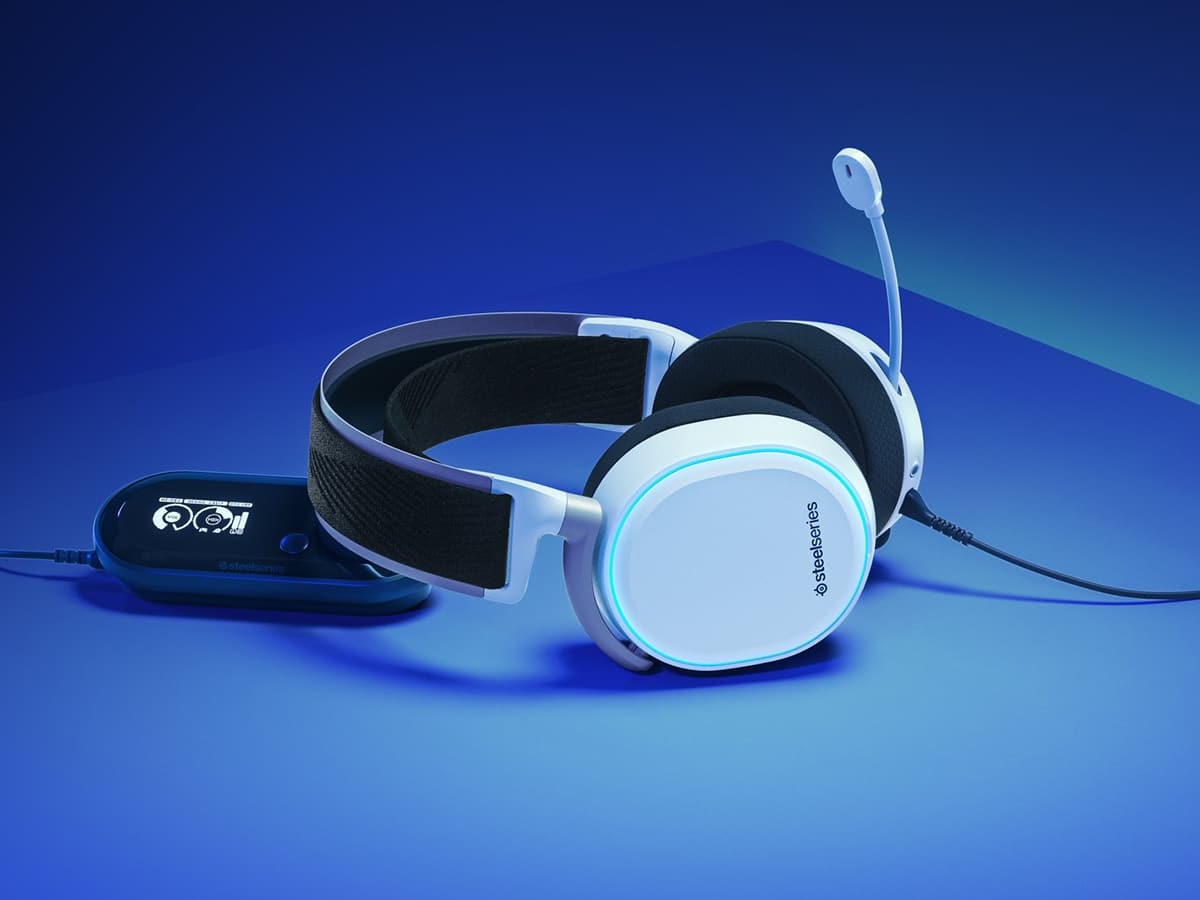 Arctis Pro Headset
Equipped with high-fidelity SONAR, each Arctis Headset is so precise that gamers can hear the footsteps of other players, but that's just one amongst a number of benefits that this advanced gear has in store.
Fine-tuned for crystal clear highs, vibrant mids and powerful bass, the SteelSeries Arctic Pro Headset takes the gaming experience to a whole new level. At its heart is the legendary ESS Sabre 9018 Reference DAC, a system that pumps out a whopping 121 dB of dynamic range and -115 dB THD+N. While that might sound overly technical, it simply means the bass sound is tighter, individual sound effects far more distinct, and positional cues pin-point accurate.
From a speaker perspective, SteelSeries didn't skimp out when it comes to the Arctis Pro headset. Inside, you'll find premium speaker drivers with high-density neodymium magnets capable of reproducing Hi-Res audio out to 40,000 Hz. Pair that with the Headphone:X v2.0 and you've got yourself a box seat for the next generation of DTS' renowned surround sound.
Best of all, the Arctis Pro + GameDAC is the first full gaming audio system to receive the coveted Hi-Res Audio certification. You can enjoy lossless WAV, FLAC, and DSD files, while streaming from Hi-Res sources like TIDAL and enjoying hi-res gaming audio with the GameDAC's native 96 kHz, 24-bit support.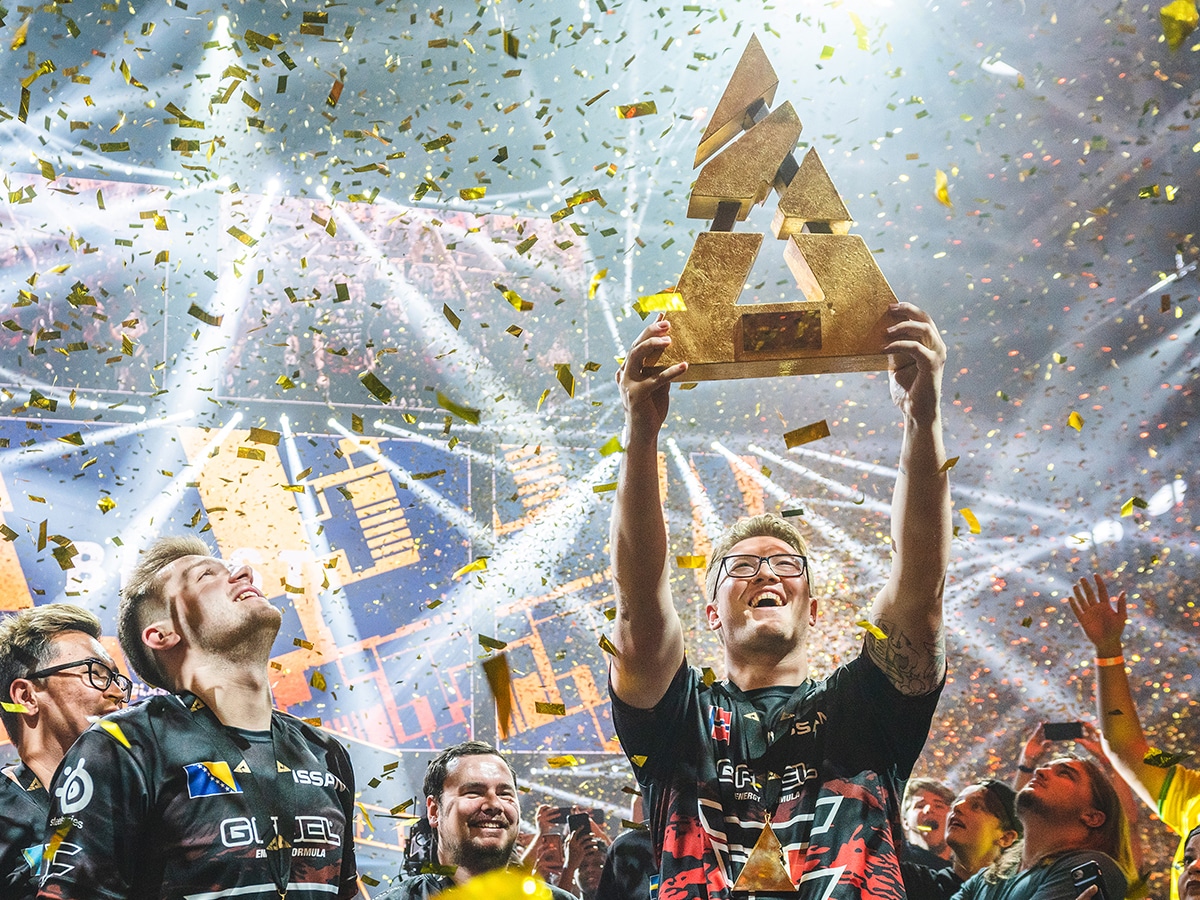 A Legacy of Glory
Going strong for 20 years, SteelSeries are showing no signs of slowing down anytime soon. Each of the peripherals mentioned above can be customised and leveraged to its fullest potential via the brand's GG Engine software, which is available for free via the website. Use the software to streamline all your settings, maximise performance, and capture every epic gaming moment as it occurs. And remember: If you suck, you'll still suck. But if you're good, you could be glorious.