Even Kickflips are Tough in Skater XL
It's been five years since the abysmal Tony Hawk's Pro Skater 5 and ten years since the well-received Skate 3, so the arrival of new kid Skater XL fills a void that shouldn't have existed in the first place.
This new skating sim won't appeal to everyone; in fact, many players will be disappointed by the sheer lack of content—a fair criticism considering it's an $80 purchase on PS4 and XB1. Even with its shortcomings, you will be pressed to find a more satisfying digital skating experience.
You'll also like:
Xbox Series S & Xbox Series X Price and Release Date Confirmed
Build a Home Gallery With LEGO's Pop Art Posters
Forget NERF, the Shelby Destroyer Fires 6 Disks Per Second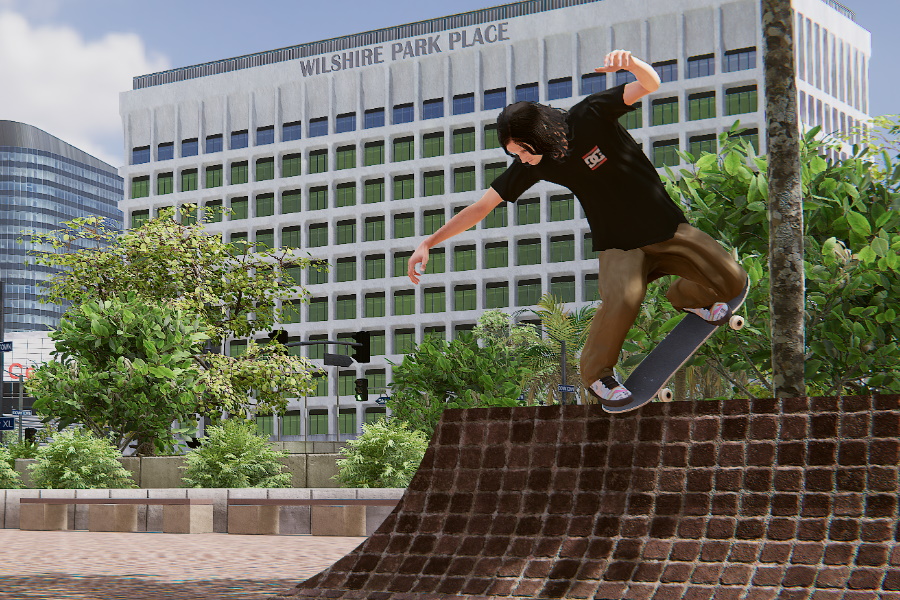 Skater XL stands out thanks to its unique controls which successfully mimic the complexities of real skateboarding. You don't control the skateboard like in other games. Here, the left thumbstick moves the left foot while the right stick handles the right foot. Both sticks are required for pulling off even the most basic of tricks.
For example, a kickflip is performed by pulling back, then pushing forward with the right stick for the right foot to pop the board into the air. Then the left stick must be flicked to the side so the left foot flicks the board in the desired direction.
Getting the hang of skating can be overwhelming at first, but the benefit of this control scheme is that it makes you earn each flip, grab or grind, making a successful trick more rewarding. The board has a real weight to it, which you can feel through the controller, especially during a grind.
An on-screen controller map with colour-coded thumbsticks is turned on by default to help you out in the early hours of the game. The lengthy tutorials will help you get the hang of the controls and teaches you all the tricks which is useful until muscle memory kicks in.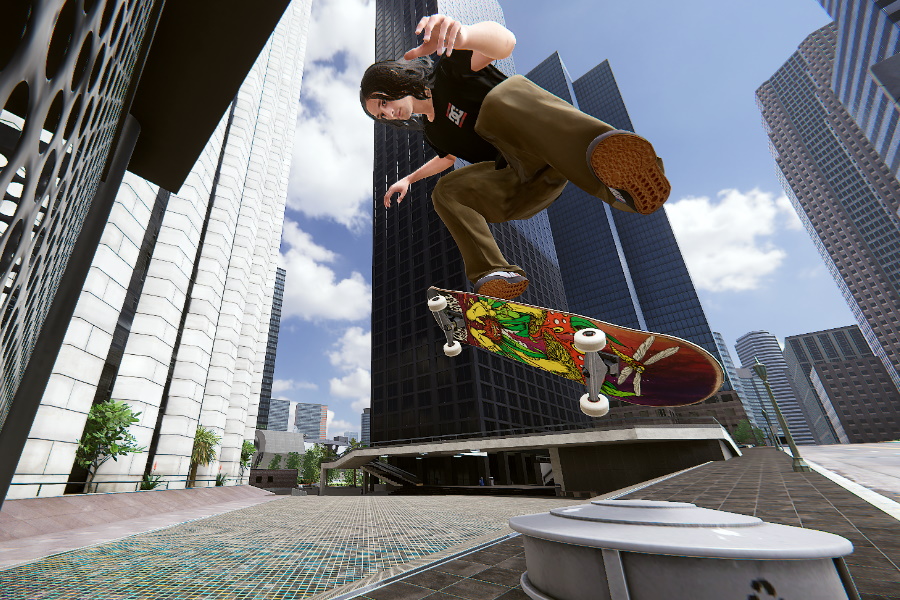 Location-wise, you're looking at five maps with an additional three user-created ones. Four of the base maps are tailored for street skating and cover all the essentials. We're talking a high school, skate park and two set on the Los Angles streets. Skate fans will recognise real-world locations and iconic skate spots.
The fifth base map is The Big Ramp. Located in the desert, this map is ideal for those who prefer gaining air over grinding benches.
The skating is complemented by a reasonable soundtrack with some big names like Modest Mouse, Interpol and Future Islands. However, the selection lacks the high-energy found in the Tony Hawk's games, creating a more chilled atmosphere.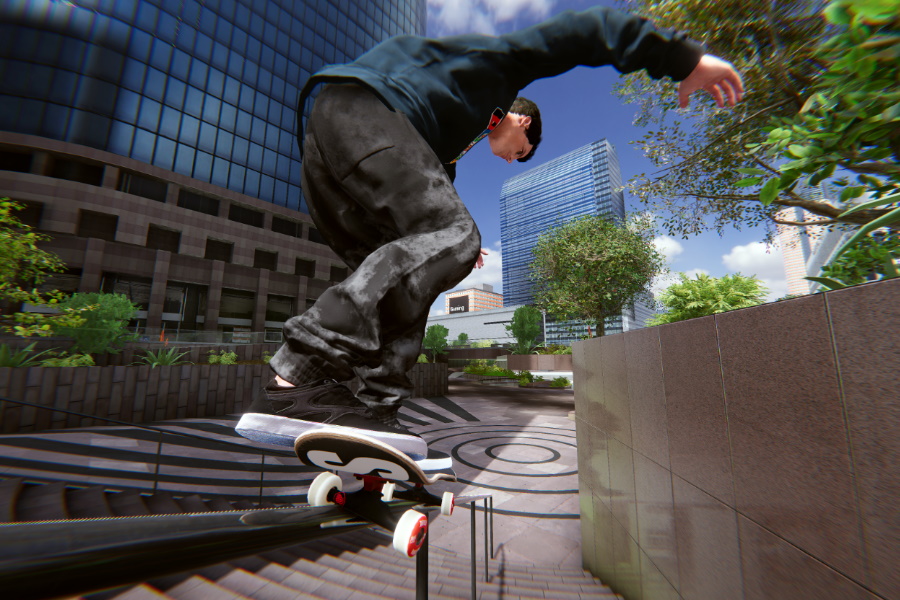 Where Skater XL falls short is through its lack of content. There are no missions, goals or even high scores to challenge your skills. You load the game and are dropped in what is essentially free skate mode for you to explore as you see fit. With no goals to accomplish, I can see many players quickly losing interest.
There's a lot of fun to be had cruising around and skating the environments, but you should know what you're getting into before forking out for a full-price game.
Skater XL also lacks in the professional skater department. There are just four to choose from and no women in the line-up. The only way you can play as a woman or expand the line-up is by creating a custom skater. Thankfully, you can dress them in your favourite brands, but are quite limited when it comes to customising hair and facial features.
On PS4, and Xbox One, there are five developer designed locations to skate and three user-made ones. While this may feel like a reasonable amount of content, the PC version of Skater XL has countless more. Skater XL developer Easy Day Studios is still working out the logistics of bringing the additional user-created content to consoles but for now, check out the game of PC if you want more content.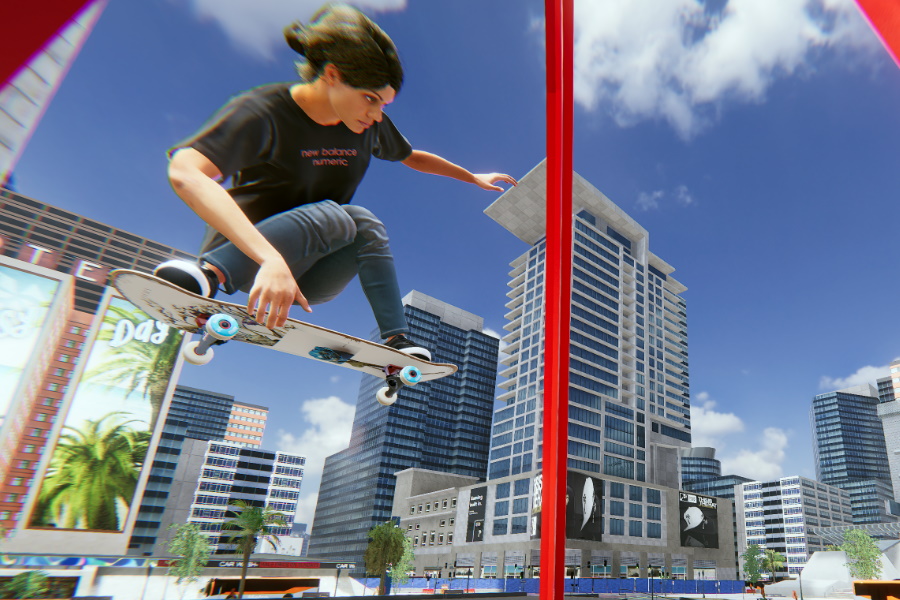 Ultimately, Skater XL feels like a work-in-progress. The complex and rewarding skating should satisfy anyone looking for a realistic skating experience, but the lack of actual goals and professional skaters limits the overall appeal. In 2020, it's reasonable to assume that the game could be expanded over time to flesh-out the experience, but this suggests Easy Day Studios has the motivation and resources to pull it off. Only time will tell.
Skater XL is available now on PC, PS4 and Xbox One. A Nintendo Switch version is coming at a later date.
The writer received a PS4 copy courtesy of the publisher
You'll also like:
Netflix is Getting into Gaming 'in the Next Year'
Marvel's Intriguing Guardians of the Galaxy Game Revealed
Roccat Magma Gaming Keyboard Review: Shining Bright