F1 2020 Takes Top Spot on the Gaming Podium
It was over 200 days between the season ending Abu Dhabi Formula 1 Grand Prix in 2019 and the 2020 season opener in Austria, and for F1 fans the desperation to get back to racing had never been greater. In that time e-racing became the only fresh competition and the spotlight on Codemasters Formula One series was shining brightly. And so, it was with excitement F1 2020 finally dropped just in time to match the real season and providing some of the greatest updates yet. A whole new 'My Team' game mode, split-screen local racing, and beautiful graphics, F1 2020 really is the best offering yet.
It's been a decade since Codemasters first took the wheel on the F1 license and so you could be forgiven for thinking they may be cruising into the shadow years of the current generation of consoles and saving some big-ticket items for the new next-gen, but that's not happened at all. The biggest game-changer, and the reason why you should part with your dollars this year is the outstanding new 'My Team' mode. For the first time, you can create your own team and insert it in the F1 season rather than just pick an existing team. You manage everything from the name and logo to the marketing budgets and driving signings. If you want to spend big on a Ferrari power unit, then you're going to need to be less ambitious with a driver at the outset, because you'll only have so many dollars. Perhaps you'd rather be conservative and have a less ambitious sponsor to ensure you meet their targets, rather than (my issue) of taking the big money but falling well short of their expectations. It's a whole new way of racing.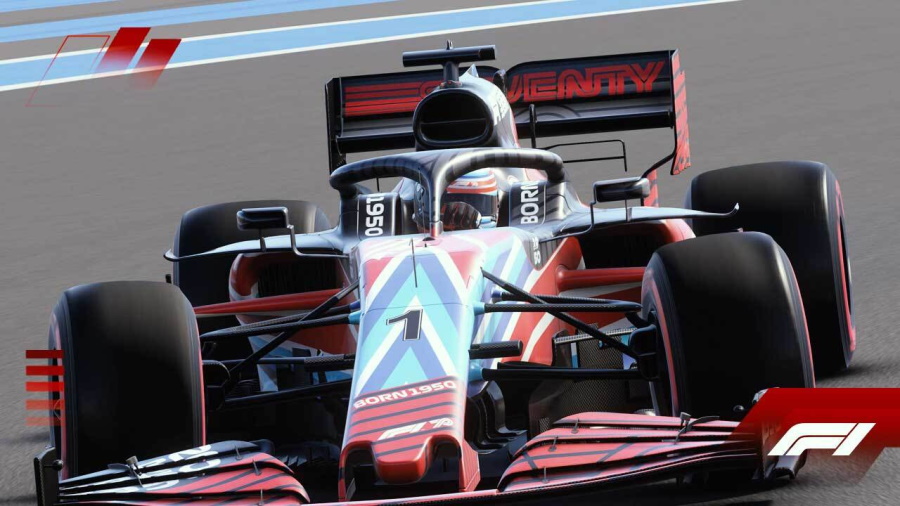 The car you get starts roughly on par with Williams so unless you set the AI very low, don't expect to be challenging for anything other than the minor placings, but this is designed to be a multiyear campaign. It's all about progressing over time and developing your car to be a mid-field runner, then eventually a top tier competitor. The most enjoyable side-effect is that it requires both you and your teammate to perform; for the first time, you are now conscious of their performance as well as yours. Whereas it used to be you'd like to beat them for pride and the 'rivalry', you now actually want them to finish a race and finish well.
Having given it a deep run I can honestly say Codemasters have given this idea the treatment it deserves. Codies say they've wanted to do this for a long time but stopped short for one reason or another, well I'm thrilled they've finally pulled the trigger because it's a life-shot to the series (that I didn't know it needed). That's not to say it's perfect, the core mechanic is finding boost/loss balance which I don't imagine matches the real world. I don't imagine the morale in the marketing team would specifically take a dent if Toto Wolf sent more funding to the RnD department or the guys over in the wind tunnel, but that's how it works here. You have to pick a winner, which means there will be a loser. My Team is best run over a few years, which means that you will need to give it plenty of game time, which may be harder for the time-poor, so the option of as little as a 10 race season may be the best way around it.
The other major addition is split-screen racing. My best mate recently watched 'Drive to Survive' and decided he was a big F1 fan. He went out and bought F1 2019, came around and said, 'Let's play'. I said 'Sure, but you'll need to go home, and we will play together from there, online.' It stomped on his vision for an evening of beers and racing and we settled for the lesser competing hot-laps. That is all no more. Split-screen racing may seem a bit yesterday in this online world, but there's a reason we grew up loving it – it's fun, and in a world of large flat-screen TVs rather than small, square rear-projection screens it's never been better. Codemasters has gone to great lengths to ensure there is no sacrifice in image quality in each window and the frame rate is steady and clear and it adds big replayability.
To that extent, they've also added a Casual game mode for those pickup and play gamers. Given the major increase in e-racing that occurred during the sports shutdowns, and TV series like 'Drive To Survive' it's safe to assume there will be new gamers who will come to the series to replicate what they've been watching on TV. The Casual mode gives you the opportunity to jump in and be competitive from the word go. Then for the hardcore gamers, the usual assist modes and settings that have become commonplace in the F1 series are still there.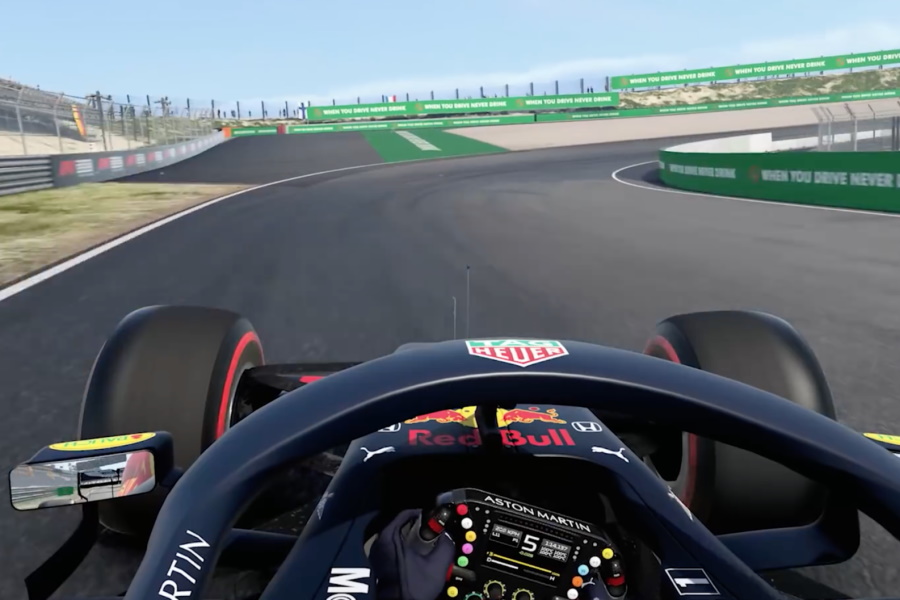 Visually F1 2020 looks better than ever, although regular players won't find any dramatic changes. The same sounds, voices, character faces and pit stalls all return, which is starting to feel a little tired, with David Croft and Ant Davidson providing the limited commentary. The game does feature the new Dutch and Vietnamese Grand Prix tracks which look great but sadly won't be seen in the season proper so you'll be the only one who gets to play them. (You also won't see the new tracks that the series may go to while it scrambles to have a full calendar during this Corona year). It also, at this stage, doesn't have the new Mercedes black livery to support equality, but you can't blame Codies for that – the world has been shifting too rapidly.
F1 2020 was supposed to be the last year of the current regulations before it became a whole new series next year, as it stands that's been back a year – which means Codemasters introduction of new modes has never been more timely. The F1 series is effectively on hold for a year but the F1 2020 game has broken new ground and given fans and newcomers alike a true reason to pick themselves up a copy. Hands down this is the best F1 game in the franchise so far, while it's also one of the best racing games of any type ever made.
9/10