Filotto Gold Edition Billiard Table Redefines Luxury
The quest for ultimate luxury has led to some pretty amazing extremes and some equally amazing feats of production. A stunning example of this is the Filotto Gold Edition Billiard Table from Impatia. The table redefines extravagance with its crystal glass, fine leather pockets, and 24K gold plated components. As Impatia explains, the Filotto Gold doesn't just capture the essence of luxury, it's also "a one of a kind pool table that enters the realm of becoming a work of art."
You'll also like:
Pass Go and Collect the $250 Monopoly Luxury Edition
$650 Man Ray Chess Set is Display-Worthy
Elite Innovations Glass Pool Table is a 'Clear' Winner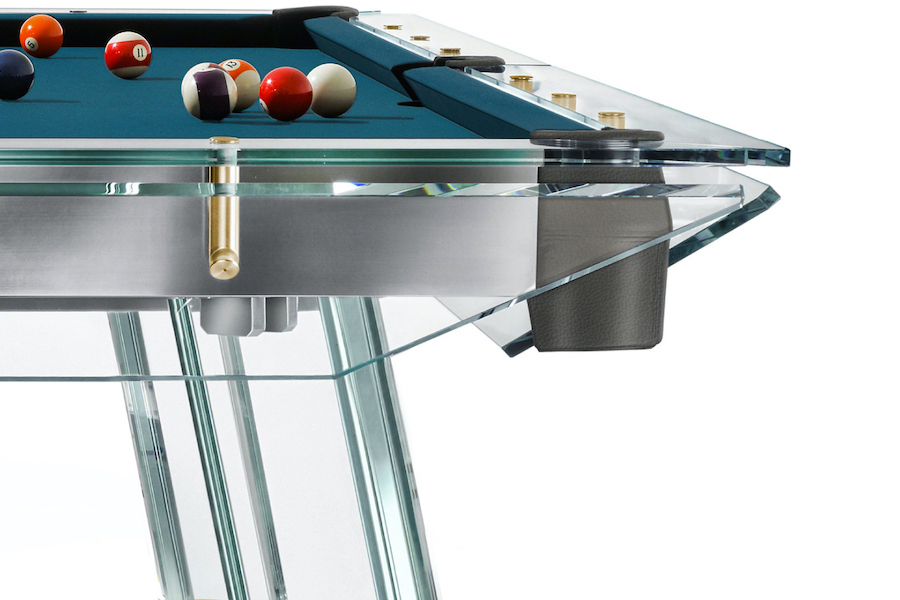 The Classic Filotto was designed especially for Impatia by Adriano Design. The gold edition builds on that original design, adding in gold plating for the different components. Thankfully, those gold components are completely visible through the crystal glass used to make almost the entire table. Aside from the gold components, which are mostly the pieces that hold the different parts of the table together, and the leather pockets, the only other part of the table that isn't completely transparent is the Italian slate base. The most important part of the table, the slate base needs to be perfectly smooth and level.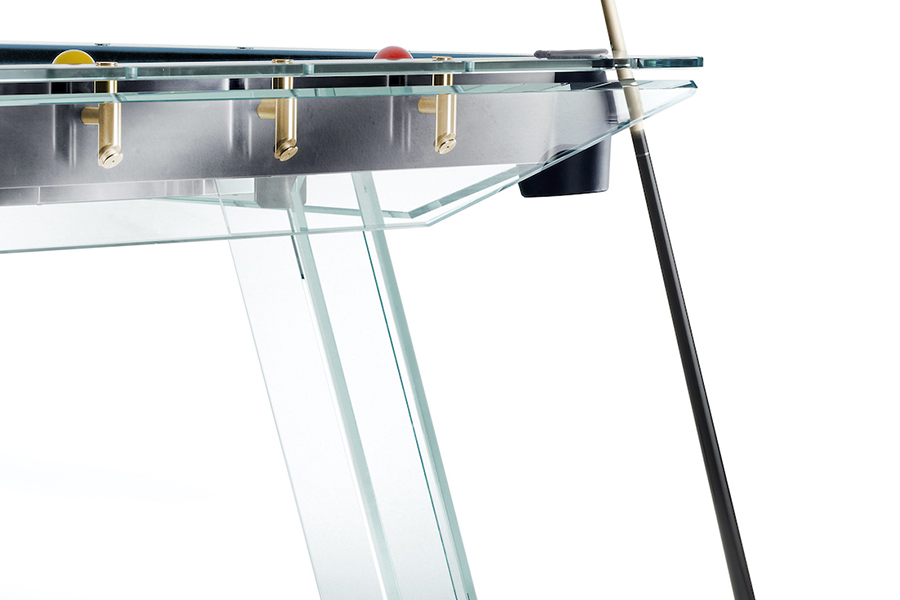 The table is professional quality and measures 8 feet. Each table is handmade by Italian artisans and the detail shows the incredible level of their work. The piece is also highly durable—not that you'll be playing that rough with the table. The pieces that are gold-plated are actually stainless steel, so you won't have to worry about them not holding up to the pressure or giving in to the environment.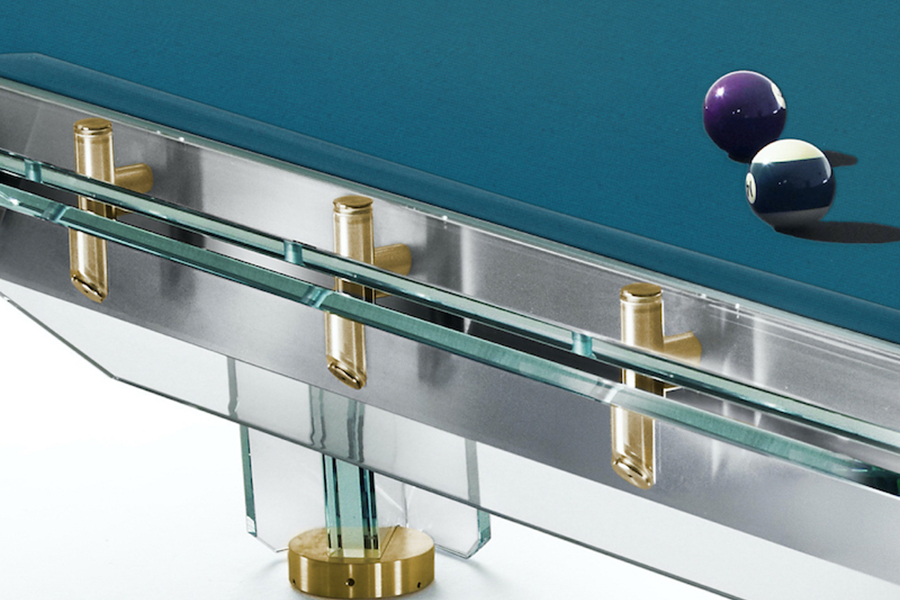 "There are no limits when it comes to luxury," says Impatia. Of course, to test to see if there are limits will cost you. In the case of the Filotto Gold Edition Billiard Table, you'll pay USD$62,000—but you'll get a piece that will redefine your social standing.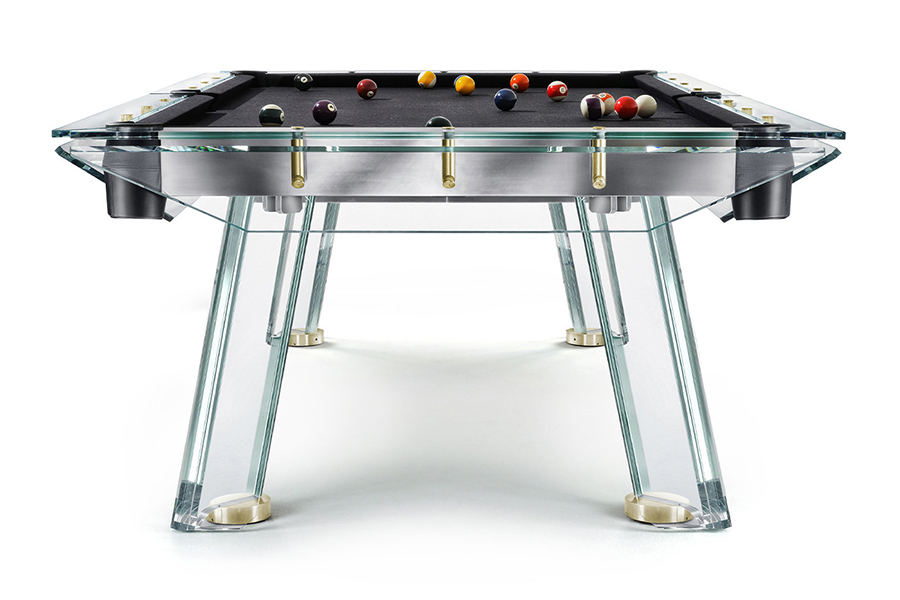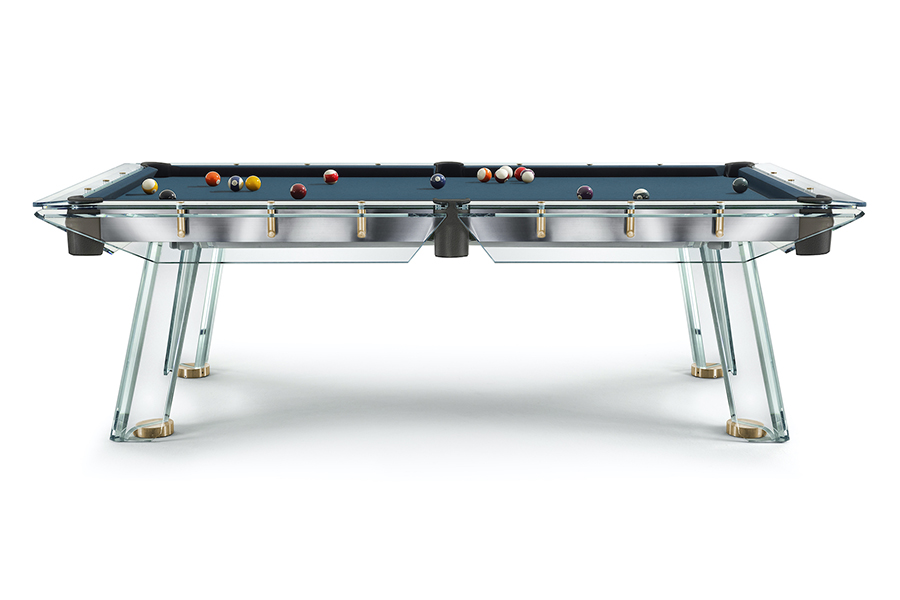 You'll also like:
Pass Go and Collect the $250 Monopoly Luxury Edition
$650 Man Ray Chess Set is Display-Worthy
Elite Innovations Glass Pool Table is a 'Clear' Winner