Every Smartphone Gamer Needs a GAMO G+ Adapter
GAMO G+ is an innovative adapter that allows you to connect a PC keyboard and mouse to iOS and Android phones for precision gaming. Despite best efforts, touchscreen controls generally suck, so being able to use the keyboard and mouse you're already familiar with is a huge advantage.
Whether you're into PUBG, Fortnite, Hearthstone or a slab of other mobile games, the GAMO G+ adapter connects via lag-free Bluetooth 4.0 and doesn't require any additional software or apps. To swap between Apple and Android devices, all that's required is flipping a switch on the back. That's also where you will find the two USB ports.
Players can assign keyboard shortcuts and button combinations to replace the various on-screen buttons and best suit personal preferences.
GAMO G+ enables fine tuning of the mouse settings to improve the accuracy of aiming, picking up items and scanning surroundings in first person shooters and battle royales. All punishing tasks when performed on a touchscreen.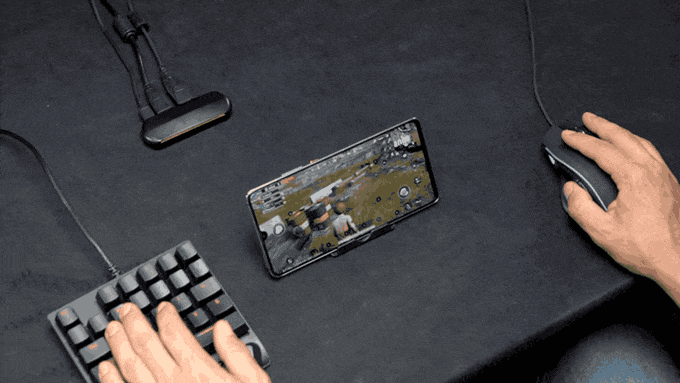 Even away from gaming, GAMO G+ can transform mobile devices including iPads and Android tablets into mini-desktops for working on the go. This could come in handy if a laptop isn't around, but your smartphone has access to the documents you need.
The makers of GAMO G+ sought funding via Kickstarter and have breezed past their funding goal with plenty of time remaining if you want to lock one in for yourself at a discounted early bird price. Prices start at around AU $56 ($39 USD) with the gaming adapter expected to begin shipping out from August 2019, so not long at all. There are also options to bundle in a one-handed keyboard and gaming mouse if your current setup is not so portable.
A full list of compatible iOS and Android devices is listed on the GAMO G+ Kickstarter page, along with a test video and exceptionally lousy promo. The creators had little to no budget for marketing. Otherwise they wouldn't have needed to kickstart the adapter in the first place.