Get Back In The Drivers Seat With Need For Speed Hot Pursuit Remastered
Opening with a paranoid individual haunted by his defeat at the hands of Joe, who managed a 5.10 around the circuit. With seven long years passing since his loss, this man will once again have his chance at victory when Need for Speed Hot Pursuit Remastered races into stores this November. Take to the road in some of the fastest cars to ever grace the pavement, hit the nitro, nail those corners and beat 5.10.
You'll Also Like:
Need for Speed & Vampyr are Free on PlayStation Plus This Month
Porsche is Hosting a Forza E-Sports Tournament
Super Mario 3D All-Stars Collection Brings All Your Favourites to Switch
After twelve long years since Criterion Games released the third instalment of its critically acclaimed racing experience for the PlayStation in 1998, Need For Speed is back to reclaim its place atop the video game racing mountain in 2020. Spawning a plethora of sequels and spinoffs, this incredible franchise has delighted video gamers of all kinds – whether you enjoy the street racing Underground series or their more dramatic and realistic vehicular racing simulation with The Run and Shift, respectively. Whatever your wheelhouse is, this incredibly vibrant and established franchise is back bigger and better than ever.
Taking inspiration from the recently remastered Tony Hawk's Pro Skater, it appears we may be riding a wave of nostalgia as we leave 2020 behind for a new (hopefully better) year. EA joins the race with their remastered version of Need for Speed Hot Pursuit, arriving November 6 for PS4, Xbox and PC. Sorry, Switch players; you'll have to wait till November 13 for your version.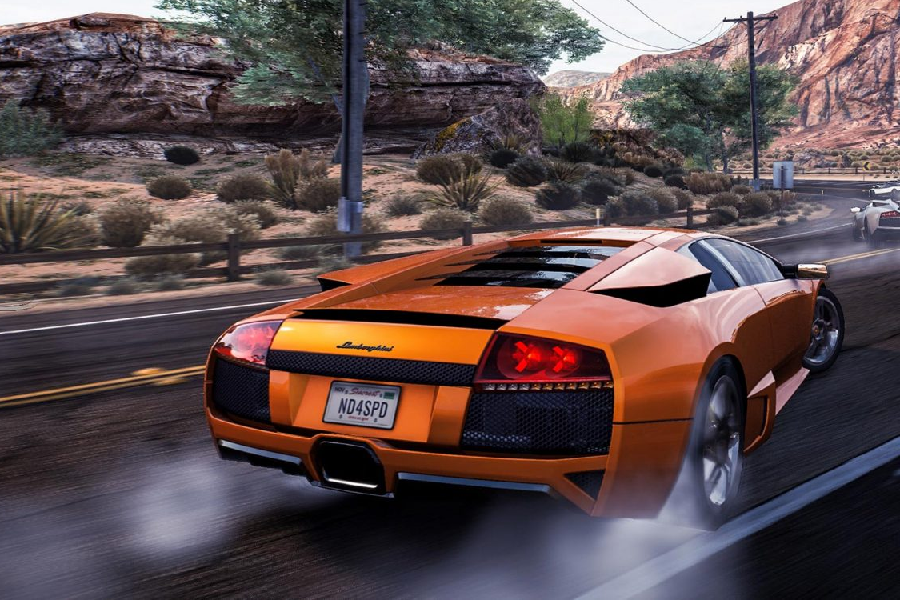 Clearly the reason for offering up Need for Speed: Payback for Playstation Plus subscribers, you can now await the thrill of both the chase and the rush of the escape as you floor it as either the cops or the high-performance driver trying not to get run off the road as the police narrow in on their Hot Pursuit (nailed it). With tactical weapons set to be included for the boys in blue, you better be cautious while pulling off those elusive manoeuvers.
Returning back to the winding, open roads of Seacrest County, EA delivers the same renowned feel for the breakneck speed and gameplay that the Criterion collection was known for – plus its innovative Autolog system for empowering real social competition amongst friends. It's time to come back and unleash a savage sense of speed either as an outlaw or a cop in this fully remastered and updated timeless racing experience, . What does that mean exactly? 4K gaming for most, and 1080p at 30 frames per second on Switch when docked. Though, no word on whether we'll be seeing it appear on the PS5 or Xbox Series X.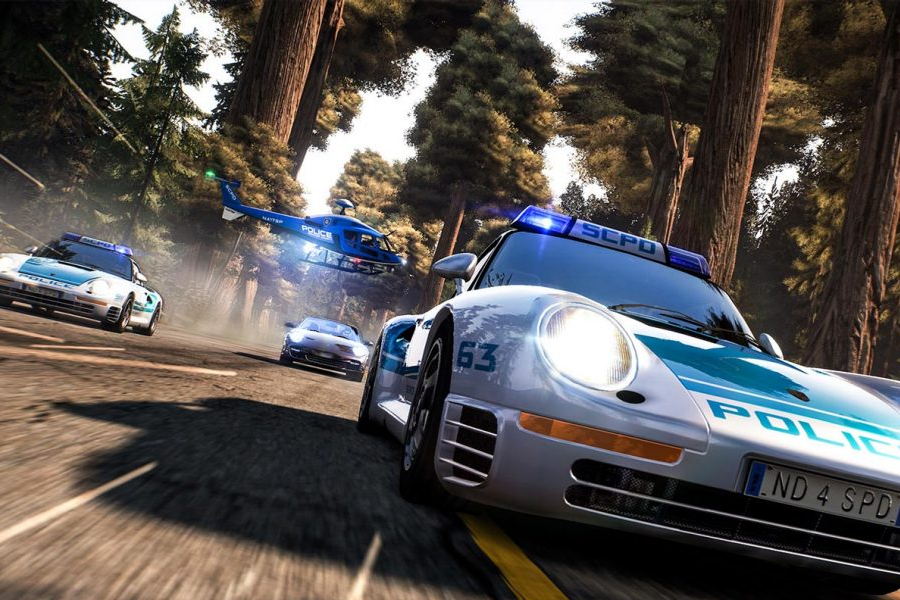 What we do know for sure is the epic list of high-performance vehicles that you can get behind the wheel of. We'll drop the list at the bottom for you to peruse. Reaching nearly 100 cars, there's a lot to play with already. And that's before mentioning all the added DLC on offer for the launch, with EA announcing the SCPD Rebel Racer Pack, Super Sports Pack, Armed & Dangerous Pack, Lamborghini Untamed Pack, and Porsche Unleashed Pack, just to name a few.
Included in the list are even some custom Need For Speed editions for everyone's favourite ridiculous supercar, the Pagani Zonda, in addition to a Ford Police Interceptor Concept car for the coppers.
Ready to drive in the comprehensively deep and franchise-defining single-player career that tests drivers on both sides of the law, all the while linking players across all race modes. Want to take on friends? Jump online to battle out. Don't have the right kit to win? Take on friends or play through the career solo to earn Bounty and unlock new cars, weapons, and equipment.
Reignite the pursuit when Need for Speed Hot Pursuit Remastered launches November 6 (Nov. 13 for Switch). Pre-orders are available now.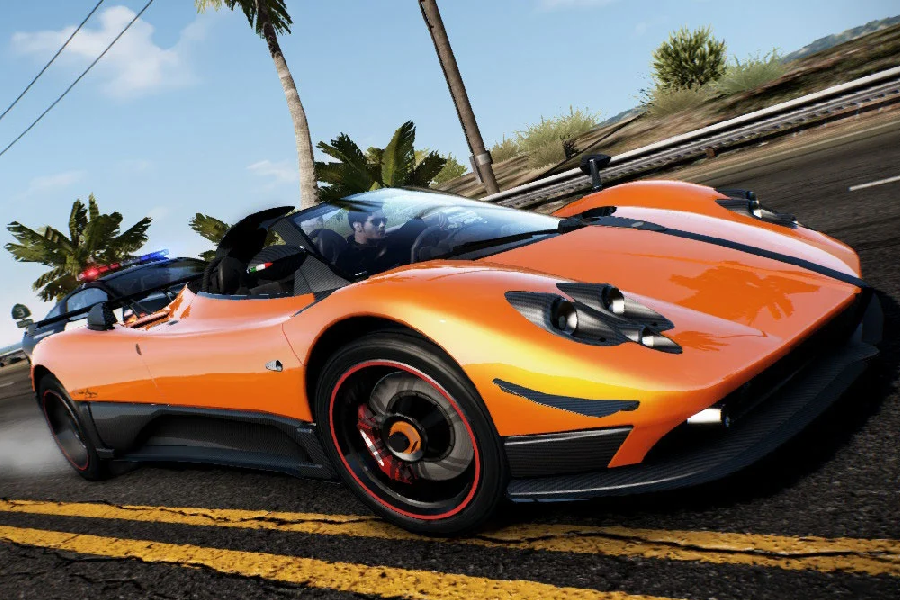 Every Car In Need For Speed Hot Pursuit Remastered
Alfa Romeo 8C Competizione Spider
Alfa Romeo 8C Competizione
Aston Martin DBS Volante
Aston Martin DBS
Aston Martin V12 Vantage
Aston Martin One-77
Audi TT RS
Audi R8 Spyder 5.2 FSI quattro
Audi R8 Coupe 5.2 FSI quattro
Bentley Continental Supersports Coupe
Bentley Continental Supersports Convertible
BMW Z4 sDrive35is
BMW M3 E92
BMW M6 Convertible
Bugatti Veyron 16.4
Bugatti Veyron 16.4 Super Sport
Bugatti Veyron 16.4 Grand Sport
Chevrolet Camaro SS
Chevrolet Corvette Grand Sport
Chevrolet Corvette ZR1
Chevrolet Corvette Z06
Dodge Charger SRT8
Dodge Challenger SRT8
Dodge Viper SRT10 ACR
Dodge Viper SRT10
Dodge Viper SRT10 Final Edition
Ford Crown Victoria Interceptor
Ford GT
Ford GT500 Super Snake
Ford GT500 Shelby
Ford Police Interceptor Concept
Gumpert Apollo S
Jaguar XKR
Koenigsegg CCX
Koenigsegg CCXR Edition
Koenigsegg Agera
Lamborghini Countach 5000 QV
Lamborghini Diablo SV
Lamborghini Gallardo LP 550-2 Valentino Balboni
Lamborghini Gallardo Spyder LP 560-4
Lamborghini Gallardo LP 560-4
Lamborghini Gallardo LP 570-4 Superleggera
Lamborghini Sesto Elemento
Lamborghini Murciélago LP 640
Lamborghini Murciélago LP 650-4 Roadster
Lamborghini Murciélago LP 670-4 SuperVeloce
Lamborghini Reventón Roadster
Lamborghini Reventón
Maserati GranCabrio
Maserati GranTurismo S
Maserati Quattroporte Sport GT S
Mazda RX-8
McLaren MP4-12C
McLaren F1
Mercedes SL 65 AMG Black Series
Mercedes SLS AMG
Mitsubishi Lancer Evolution X
Nissan 370Z Roadster
Nissan 370Z
Nissan GT-R SpecV
Pagani Zonda Cinque (NFS Edition)
Pagani Zonda Cinque Roadster
Pagani Zonda Cinque Roadster (NFS Edition)
Pagani Zonda Cinque
Porsche 911 GT2 RS
Porsche 911 GT3 RS
Porsche 911 Speedster
Porsche 911 Targa 4S
Porsche 911 Turbo S Cabriolet
Porsche 911 Turbo 1982
Porsche 918 Spyder
Porsche Boxster Spyder
Porsche Carrera GT
Porsche Cayman S
Porsche Panamera Turbo
Porsche 959
Subaru Impreza WRX STI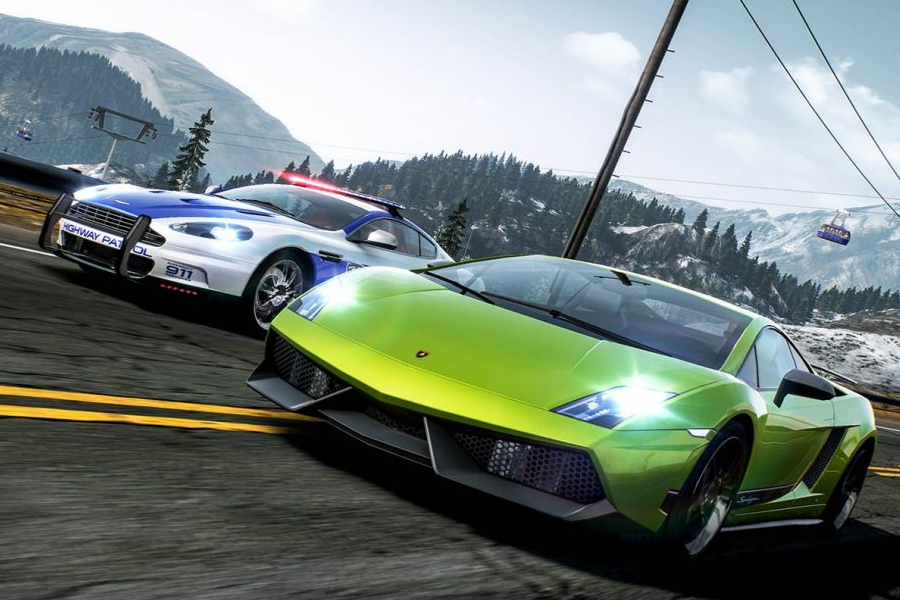 You'll Also Like:
Need for Speed & Vampyr are Free on PlayStation Plus This Month
Porsche is Hosting a Forza E-Sports Tournament
Super Mario 3D All-Stars Collection Brings All Your Favourites to Switch