First Look at Halo Infinite's Crazy New Free Multiplayer Mode
After months of speculation, 343 Industries has finally revealed the first glimpse at Halo Infinite's free multiplayer mode, giving rare insights into the weapons, armour and experiences fans have been yearning for. Slated to launch Xbox One, Xbox Series X / S, and PC later this year, Halo Infinite marks a new step forward for the iconic franchise, with the new multiplayer mode set to lead the charge. Here's everything we know about the new Halo Infinite multiplayer mode.
You'll also like:
Marvel's Intriguing Guardians of the Galaxy Game Revealed
Battlefield 2042: Get Ready for the 'Biggest Map Ever Seen'
What Microsoft's $10 Billion Bethesda Purchase Means for Xbox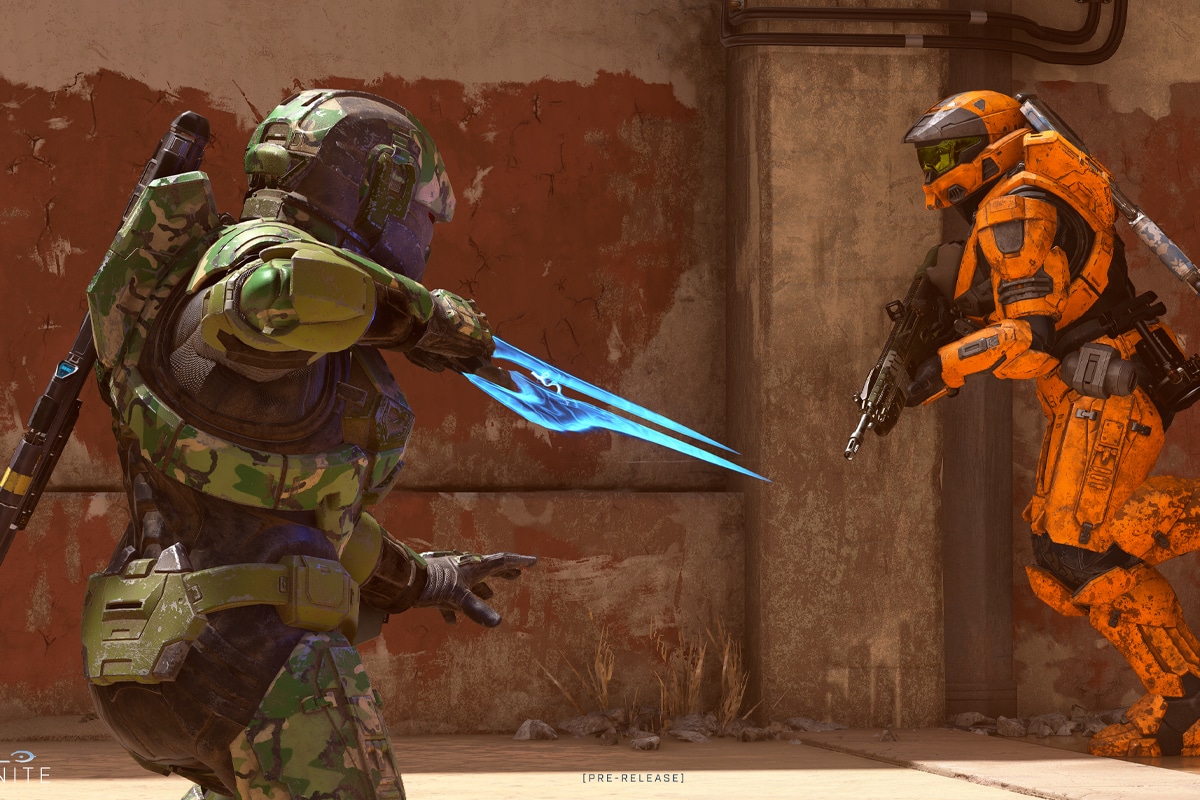 Halo Infinite Multiplayer Reveal
In a reveal clip posted to YouTube, 343 Industries confirmed a number of key suspicions about the game mode, including the long-awaited return of Big Team Battle. " This classic series stalwart is back, but bigger and better than ever, supporting 24 players on large vehicle-friendly maps tapping into the full extent of the sandbox," 343 Industries wrote. "BTB is the epitome of the Halo experience and the ultimate Spartan battle fantasy with Pelicans swooping in to deploy fresh vehicles, weapon ordnance dropping from the sky, and tactical updates from Commander Laurette. Big Team Battle is the wild, raucous, fun social experience that cranks everything up to 11 and we'll be sharing more details later this summer."
Alongide the BTB announcement was the introduction of a battle pass that never expires. Once purchased, the battle pass will allow you to view and complete old season passes and choose which one to focus progression toward. But while the addition is certainly an interesting move, most fans were eager to hone in on the new customisation options. In the trailer, 343 Industries showcased a series of armour, weapon, and vehicle customisations, with some eagle-eyed viewers suggesting Halo Infinite will allow players to earn customisations that even include a character's voice or prosthetics.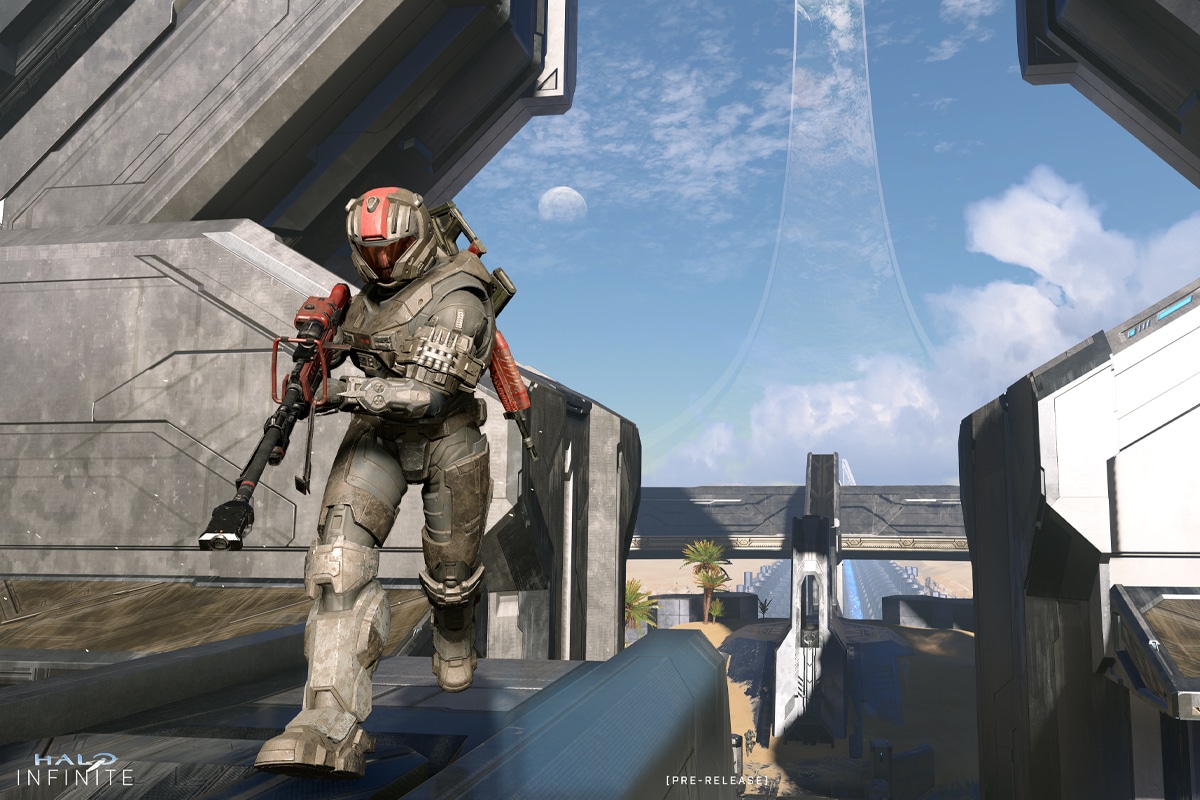 Weapons
According to reports, the new Halo Infinite multiplayer mode will see the return of a number of classic Halo weapons. The iconic assault rifle is back, along with the gravity hammer, plasma pistol, needle and the always-enjoyable sticky plasma grenades. The trailer also shows off some heavy weapons, but it's difficult to say just what they are or what they do. As previously mentioned, 343 Industries doubled down on its new grappling hook development, an addition designed for tactical play. According to the developer, the grappling hook can also be used for mobility to move quickly around a map or to grab weapons and throwable objects.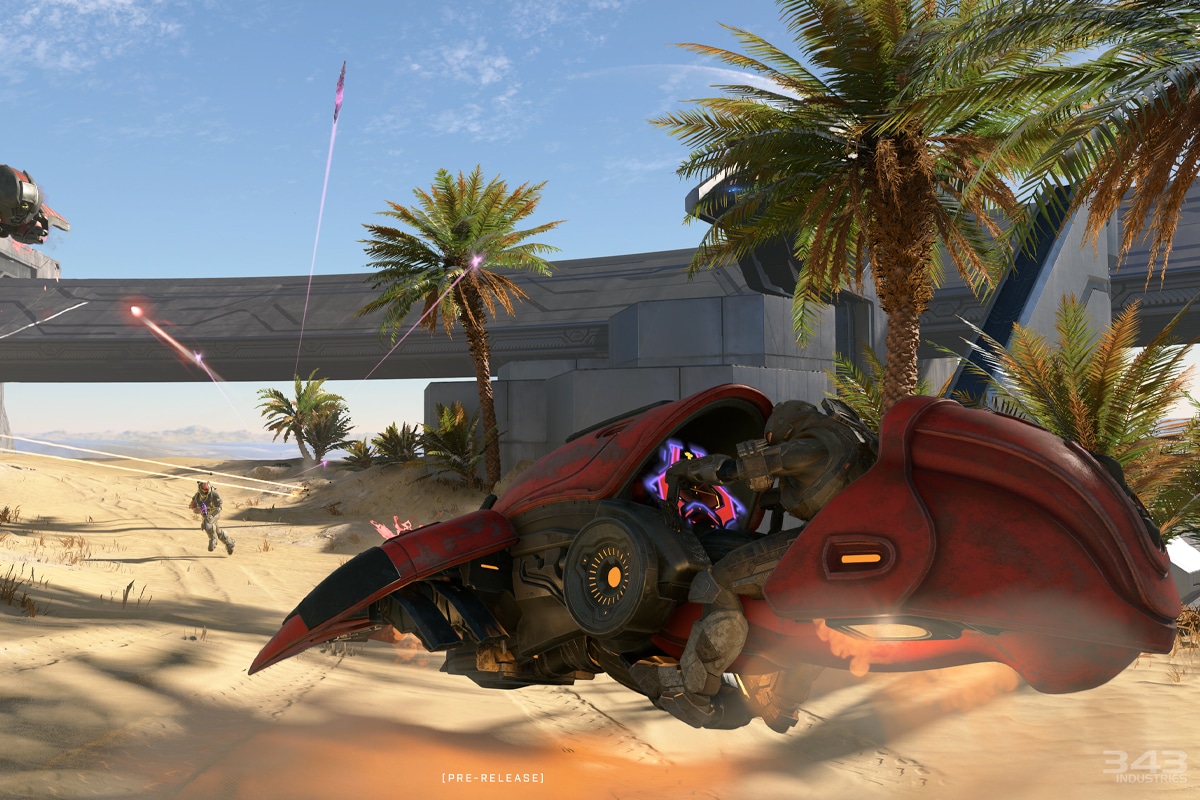 ---
Featured Video from Man of Many
---
Vehicles
As we've seen in previous Halo games, vehicles play an important role, particularly in the battle arena. For Infinite, it appears we're about to gain a heap of new drivable options, including an updated Razorback that has the advantage of carrying additional weapons at the rear. There will also be weapon pods available alongside the classic Warthog vehicle, but it's not all fun and games. As seen in the first gameplay video, the Warthog is not entirely indestructible. In the battle arena, the Warthog's wheels are susceptible to damage, with vehicles now prone to catching fire, meaning you'll have to get good at tactically ditching a vehicle mid-fight.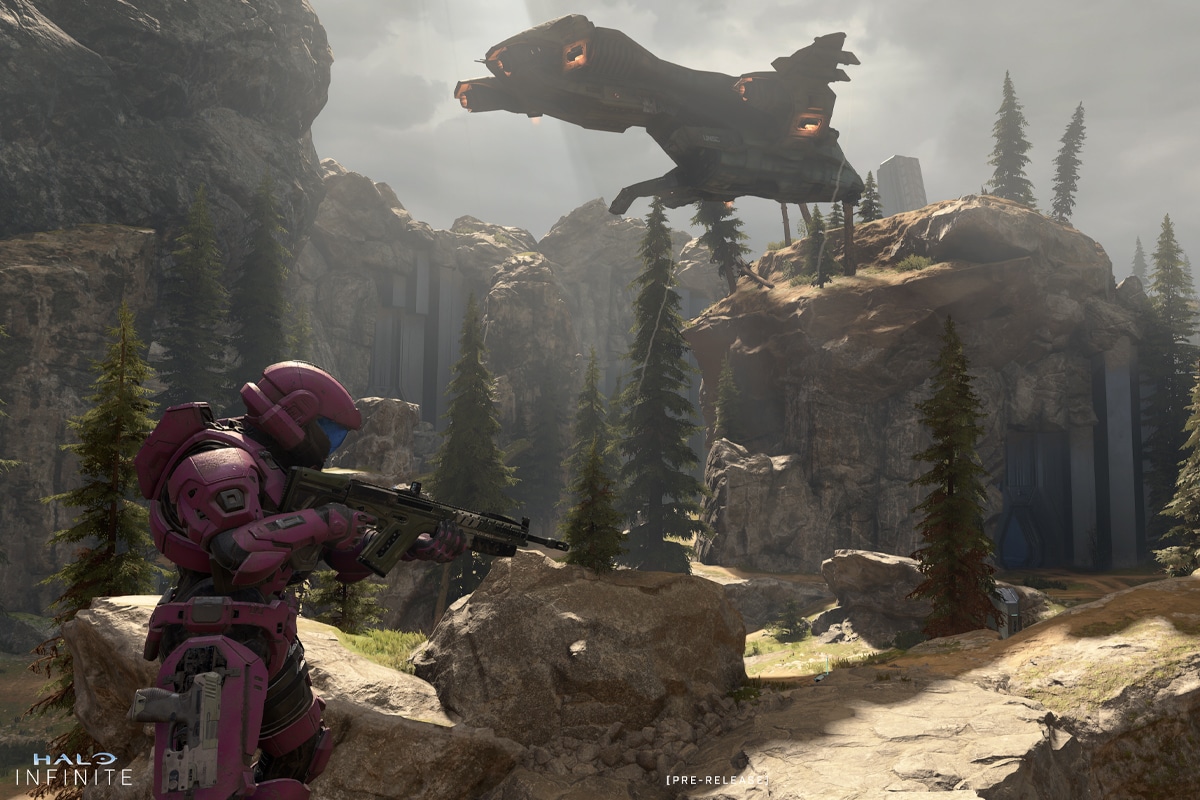 Armour
The big news for armour in the new Halo Infinite multiplayer mode is through customisation. The developer confirmed that the Armor Hall will offer more per-piece customisation options than any prior Halo game, including everything from helmets to visors to gloves to shoulder pads and more. "Customisation doesn't stop at armour – you'll be able to earn and apply coatings to weapons and vehicles, too," 343 Industries wrote. And that helpful and humorous voice you hear in the trailer? It's one of example of the new Personal AI that you'll be able to equip during multiplayer matches (they also help capture objectives, as pictured below). And, the final game will include even more ways to customize your Spartan than what we're showing today – there are a few surprises left to share."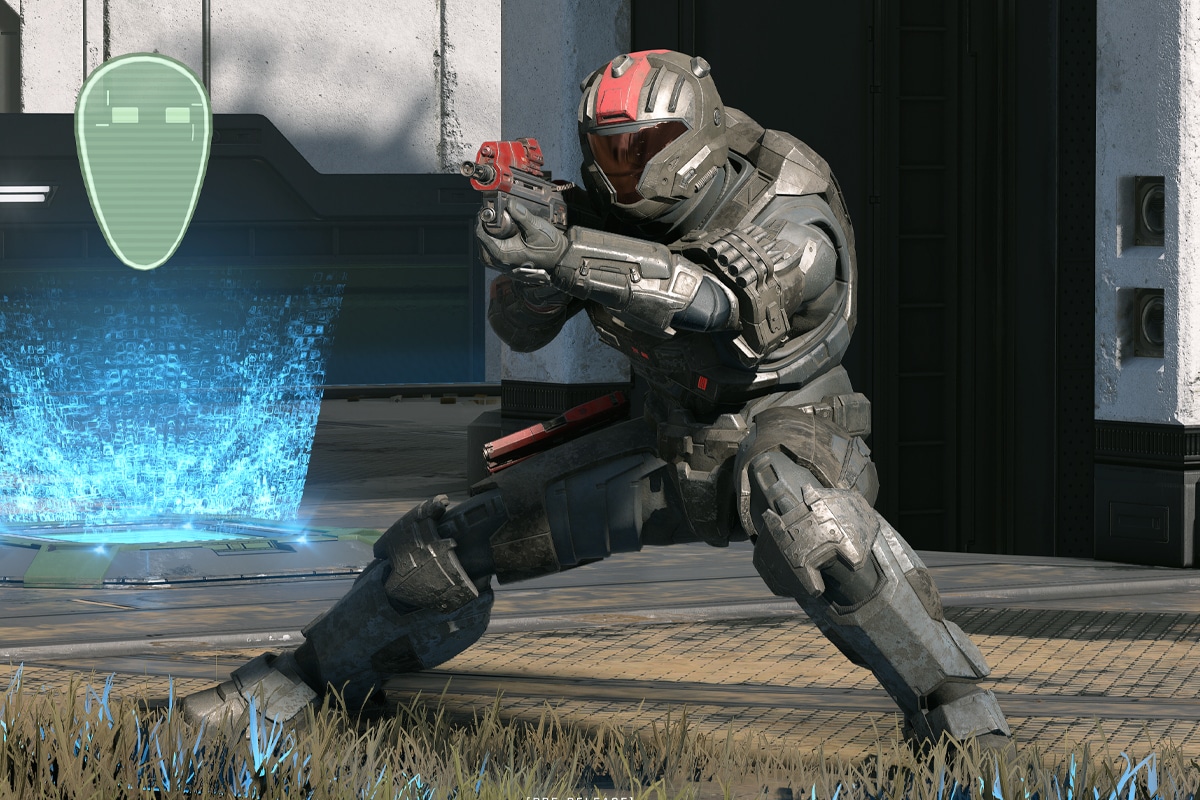 Academy
For new Halo players, Infinite offer an academy training mode to help get you up to speed. Separate from other environments seen in the trailer, this area is its own map, outside of the tutorial area. You can also use the varying difficulty levels to increase your training and build out your skills before heading into battle.
In terms of release information, 343 Industries said Halo Infinite will support crossplay and cross-progression from launch. On Xbox Series X, the arena mode will support up to 120fps, while PC will support ultrawide monitors, triple keybinds and advanced graphics options. Halo Infinite is set to launch this fall on Xbox One, Xbox Series X / S, and PC.
You'll also like:
Marvel's Intriguing Guardians of the Galaxy Game Revealed
Battlefield 2042: Get Ready for the 'Biggest Map Ever Seen'
What Microsoft's $10 Billion Bethesda Purchase Means for Xbox
General FAQs
What is the release date for Halo infinite?
Halo Infinite will be released in autumn 2021, in line with the North American Fall release schedule. It was originally planned as a launch title for the Xbox Series X, with a launch window during the 2020 holidays.
Is Halo Infinite multiplayer free?
Halo Infinite multiplayer will be free-to-play and cross-platform, with cross-progression across Xbox One, Xbox Series X, and PC.
Is Halo Infinite the last Halo?
According to developer 343 Industries, Halo Infinite will be the last stand-alone Halo game for a decade. The company announced that it has no plans to make any other standalone Halo titles in the future, with Halo Infinite acting as a platform for further Halo experiences in the future.
---
Featured Video from Man of Many