Hasbro Unveils First-Ever Self-Transforming Optimus Prime
Get ready to roll out, Hasbro has introduced the first-ever auto-convertible Transformers toy. Unveiled as part of the Hasbro Pulse Fan Fest, the self-transforming Optimus Prime comes by way of a joint partnership between the iconic toy company and Robosen Robotics. Fully functional, transformative and autonomous, this is one badass new addition to the legendary Transformers lineup.
You'll also like:
Hasbro Just Dropped a Fully-Functional Mandalorian Phaser Nerf Gun
Wield the Power with the Black Series Force EX Elite Mandalorian Darksaber
Do What Servd Says, Cause Them's the Rules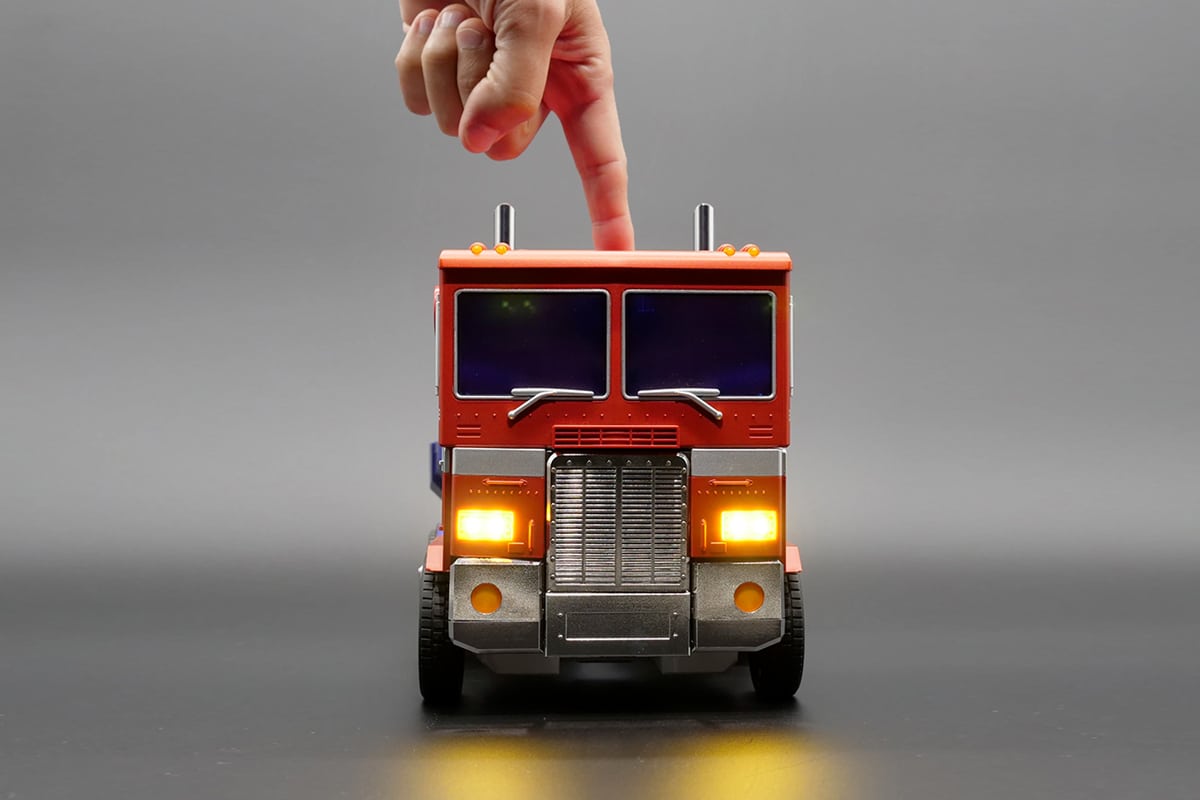 For fans of the original series, the Robosen Robotics partnership makes the appeal of the Transformers a reality, one that apparently took over 11 years to complete. According to the brand, this self-transforming Optimus Prime is the first-ever interactive, programmable consumer robot with functions including automatic movement from vehicle to robot, bipedal walking ability as well as racing in its vehicle form. Additionally, the robot is controlled through either voice commands or via a mobile app which is available through either the Apple or Android app store, which also allows you to customise your toy.
"We are thrilled to collaborate with Hasbro and look forward to ushering in a new standard of robotics with the most advanced Transformers robots for consumers ever created," Sean Tang, director of Robosen USA said. "The team is working hard to deliver an amazing user experience for fans of this esteemed franchise and produce Transformers that will be a premium addition to their collection with its superior functionality."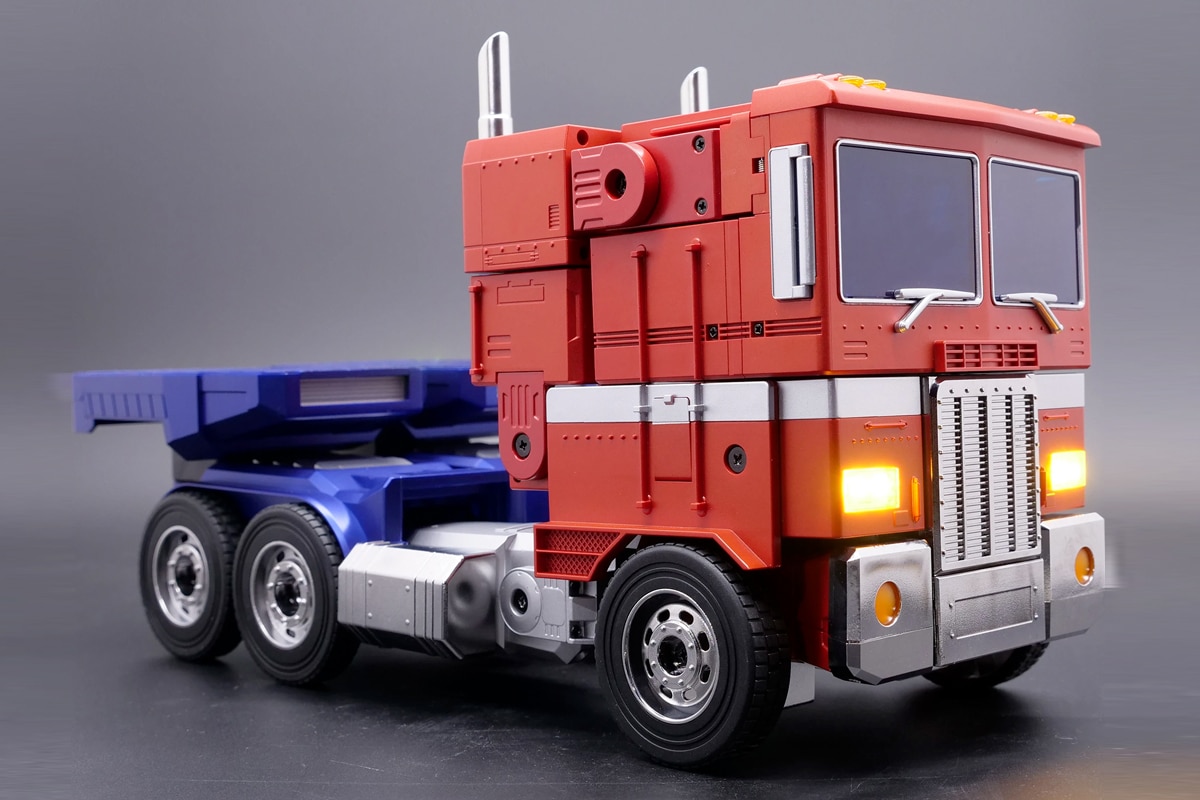 Best of all, the new Optimus Prime is pre-loaded with 25 voice commands, including 'Roll Out', 'Convert' and 'Attack', giving you full control over the almost obnoxiously large scale toy. The Transformer robot stands at a whopping 19″ tall when in robot mode and is equipped with 80 sound effects, voiced by the original actor.
"We are equally excited about this collaboration," Casey Collins, general manager and SVP, global consumer products, Hasbro said. "In our continued persistence to elevate branded play, Robosen's advanced innovation within robotics, will allow our fans to bring their favourite Transformers characters to life in a way never achieved before within collectibles."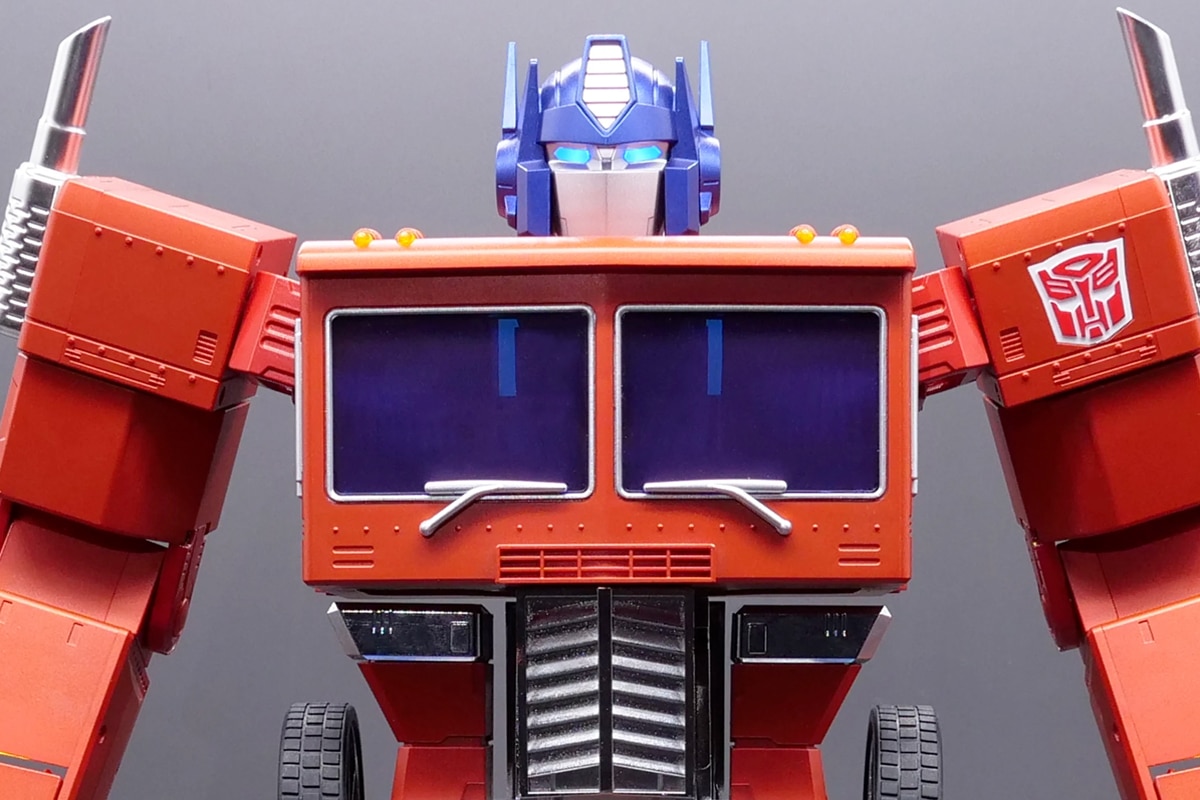 According to Hasbro, the self-transforming Optimus Prime was built with a whopping 5000 components and 27 patented servo motors, conceptualised by 60 working microchips. It's a lot of tech and a lot of nostalgia all rolled into one, but then again, that's what the Transformers were all about. The new self-transforming Optimus Prime is available for pre-order at Hasbro Pulse for USD$699.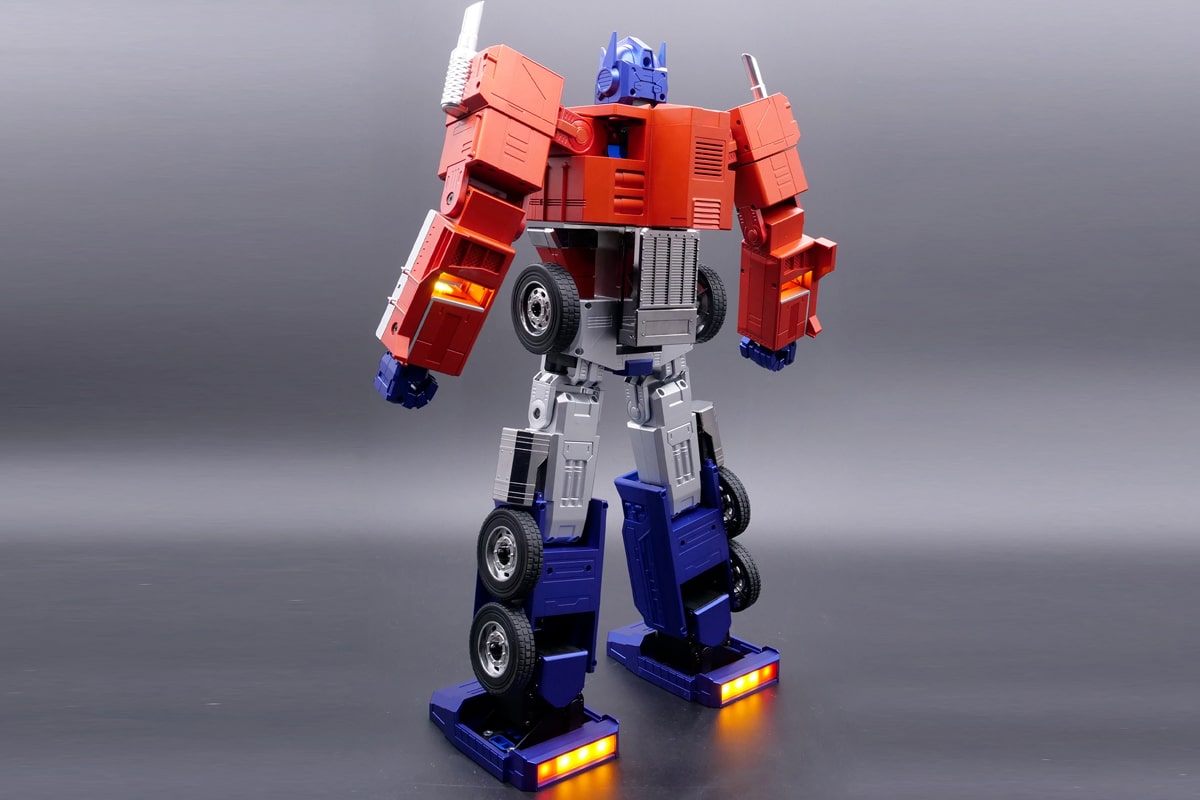 You'll also like:
Hasbro Just Dropped a Fully-Functional Mandalorian Phaser Nerf Gun
Wield the Power with the Black Series Force EX Elite Mandalorian Darksaber
Top Video Games and Release Dates for November 2021