JBL Quantum Gaming Headsets are Finally Available Down Under
Five months after releasing in the United States, JBL's Quantum gaming headsets are finally available in Australia. Unveiled back at CES 2020, the JBL Quantum range is said to deliver immersive audio and pinpoint accuracy for a true competitive advantage.
With seven headsets available, covering both wired and wireless options and prices ranging from affordable to premium, there's bound to be a headset to suit the needs of every gamer.
You'll also like:
Sony Designs New Bravia TVs Specifically for PS5
30 Best Australian Podcasts: Recommendations Everyone Wants
PewDiePie's Camera, Desk Setup & Gear Behind all that Money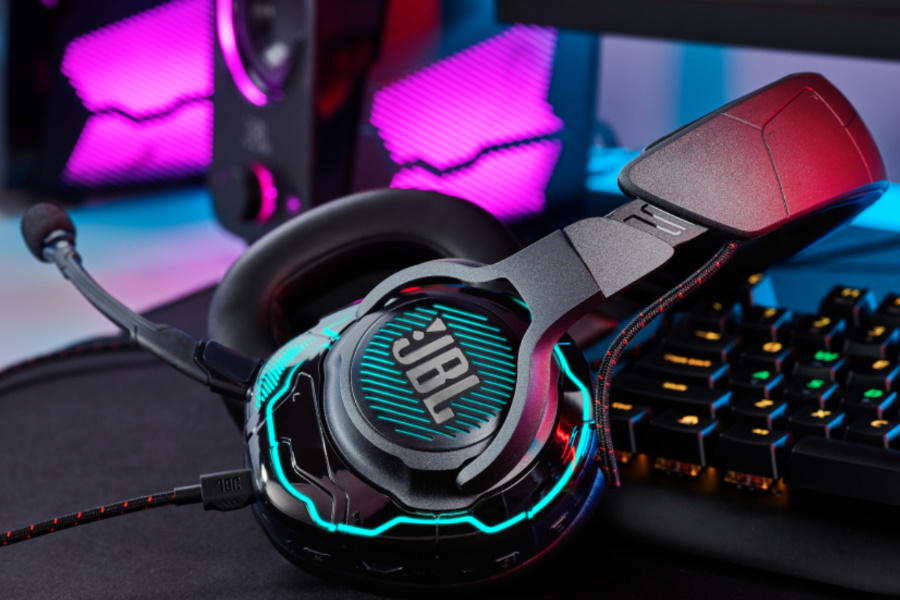 Quantum headsets are fully compatible with all current platforms. We're talking PC, Mac, Xbox, PlayStation, Nintendo Switch, mobile and VR. The range uses a combination of 3.5mm audio, USB and Bluetooth, so the headsets should also be compatible with the PS5 and Xbox Series S/X when they release.
The headsets are complemented by JBL's new Quantum DUO speakers which bring room-filling sound and lighting effects to your gaming space.
The mid-to-higher tier Quantum headsets including the 400, 600 and 800 models feature surround-sound technology powered by JBL's PC software. The surround sound is said to broadcast a wider, realistic, spatial soundstage. The flagship headset—the JBL Quantum ONE—features something called Quantum Sphere 360 sound technology. This uses proprietary algorithms and integrated head tracking sensors so competitive players can hear enemies and movements around them.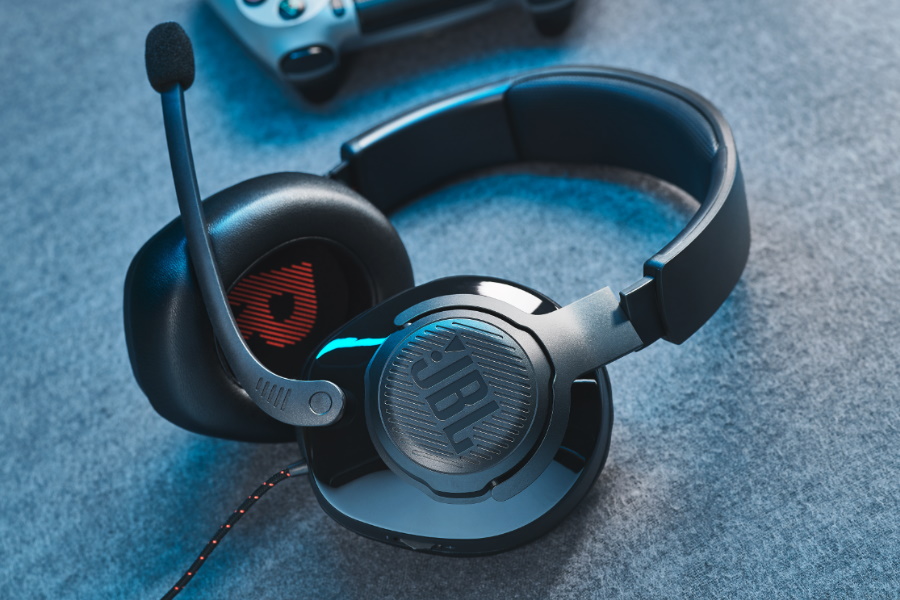 All headsets incorporate flip-up or detachable boom microphones with echo cancelling technology for focusing on voice rather than background noises. The ear cushions are made using leather-wrapped memory foam while the higher-priced models have 'premium' leather-wrapped memory foam ear cushions. JBL ensures no matter the model, each of the headsets offers long-lasting quality and comfort for marathon sessions.
"We have spent years developing the Quantum range of gaming headsets and speakers with the input of gamers themselves," says Marcus Fry, Country Manager for Harman. "It has taken time, but when sound is survival in gaming, we wanted to ensure we were giving gamers the best that JBL sound has to offer."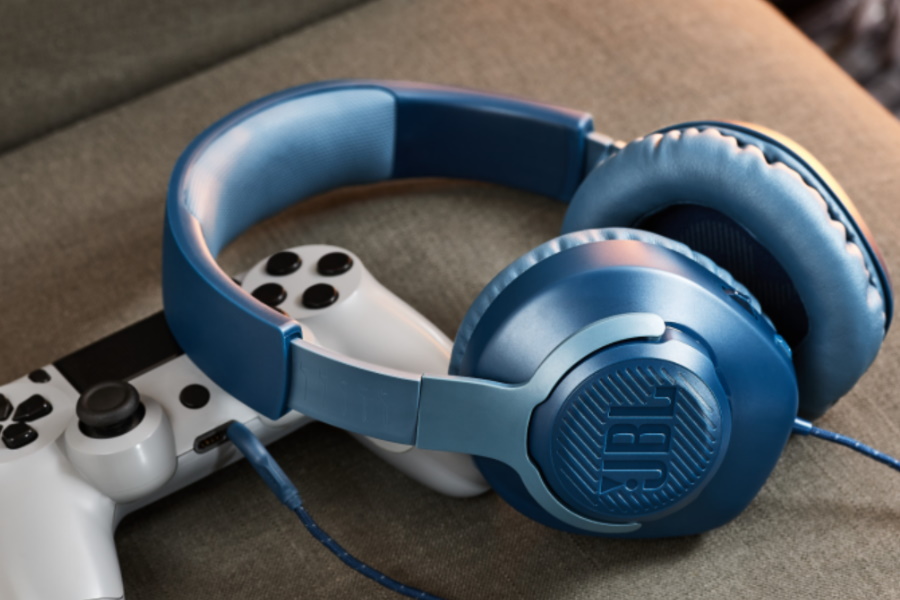 The JBL Quantum headsets are available now exclusively at JB Hi-Fi with prices starting at AUD$59.95 for the Quantum 100 and ranging up to AUD$499.95 for the Quantum ONE.
The JBL Quantum DUO speaker is a plug-and-play speaker compatible with PCs and consoles that adds Dolby Digital and customisable lighting to a desk, bedroom or living room setup. The DUO is priced at AUD$249.95.
You'll also like:
Sony Designs New Bravia TVs Specifically for PS5
HBO's 'The Last of Us' Series Adds 'The Mandalorian' & 'Game of Thrones' Stars
PewDiePie's Camera, Desk Setup & Gear Behind all that Money