LEGO Colosseum Build is 9,000 Pieces of History
It's one of the seven wonders of the world, and now you can recreate it in LEGO form. The Colosseum in Rome isn't just one of the biggest builds in human history, it's also one of the biggest in LEGO history, using a colossal 9,036 pieces to recreate the historic site.
You'll also like:
LEGO Technic Ferrari 488 GTE Has Actual Moving Pistons
Riff a New Sound with the LEGO Fender Stratocaster
LEGO Star Wars Mos Eisley Cantina Gets a Little Seedy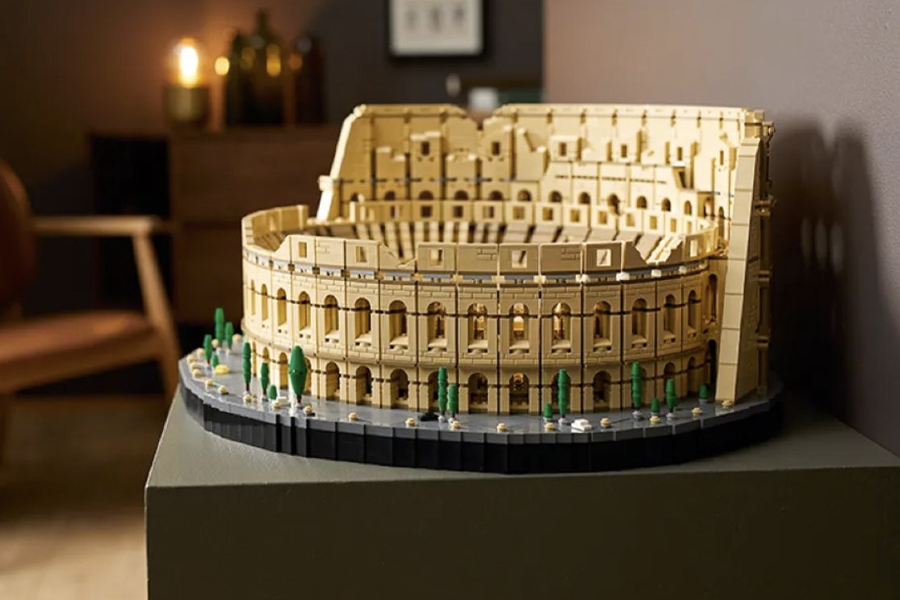 The LEGO Colosseum comes in a large box that is broken down into four smaller boxes, representing the four phases of the build. The first phase recreates the foundation of the Colosseum, which is then followed by the inner walls then the outer walls. Box four holds the finishing touches of the build.
The Colosseum is recreated with surprising detail considering that we're talking about LEGOs. In the middle of the Colosseum you'll find the hypogeum—the labyrinth under the colosseum filled with tunnels and cages where gladiators and animals were kept before the games.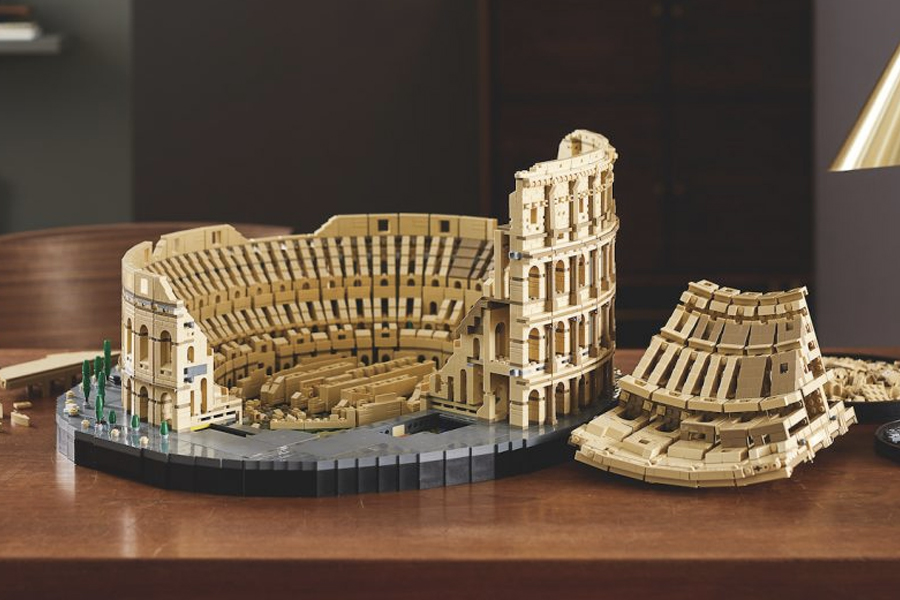 You'll appreciate all the hard work you put into building all the columns and arches when you get to the final product. Ball joints are used to reproduce the oval shape, and small flourishes throughout the build help recreate details like exposed sections where parts have crumbled away.
The exterior sports three different types of columns—Doric, Ionic, and Corinthian—all of which are done in a darker tan than that of the rest of the Colosseum. This new tan is a new color for LEGO. The build even includes travertine paving stones and olive trees.
This isn't a small build either. Fully constructed, the model weighs 8 kilograms and measures 27cm high, 52cm wide, and 59cm deep. That being said, the designers thought ahead and have made this an easy model to lift and turn. You won't need the backing of the empire's treasury to get this set, but will cost you USD$549.99.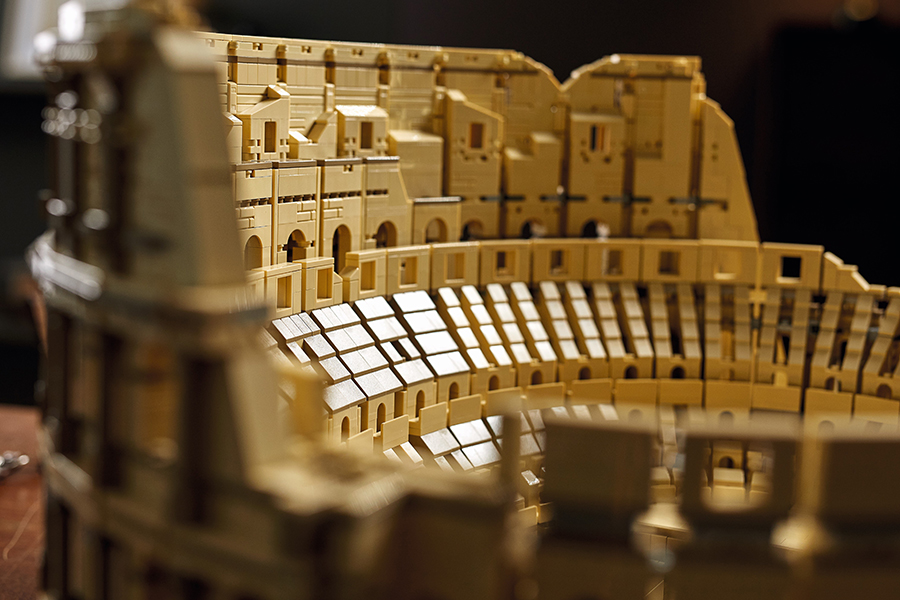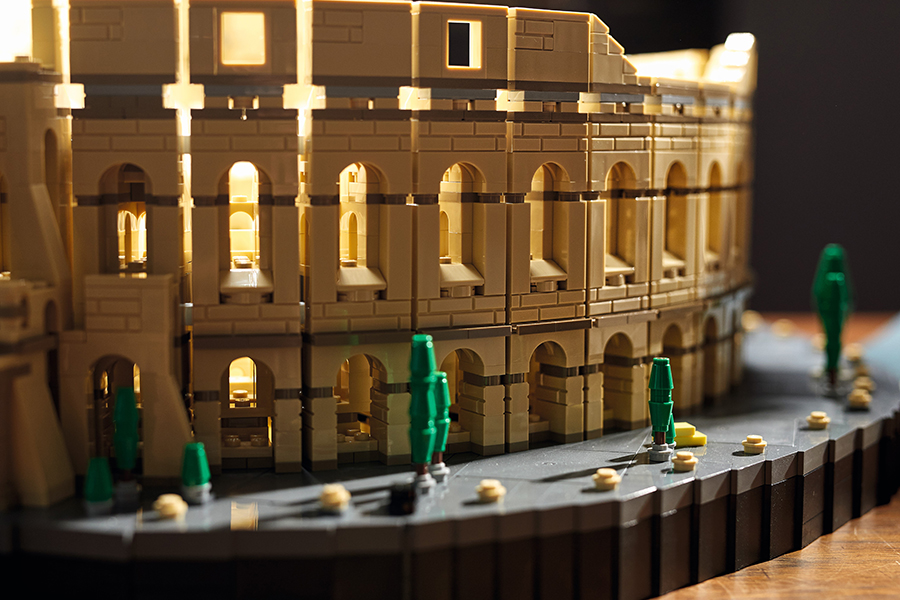 You'll also like:
LEGO Technic Ferrari 488 GTE Has Actual Moving Pistons
Riff a New Sound with the LEGO Fender Stratocaster
LEGO Star Wars Mos Eisley Cantina Gets a Little Seedy