LEGO DeLorean Time Machine Includes Flux Capacitor
You can build just about anything with LEGO building blocks, and Dave Slater can prove it. His recent project involved creating the DeLorean time machine from the Back to the Future series. The model is extremely detailed and includes so many little things that you can spend hours checking it out.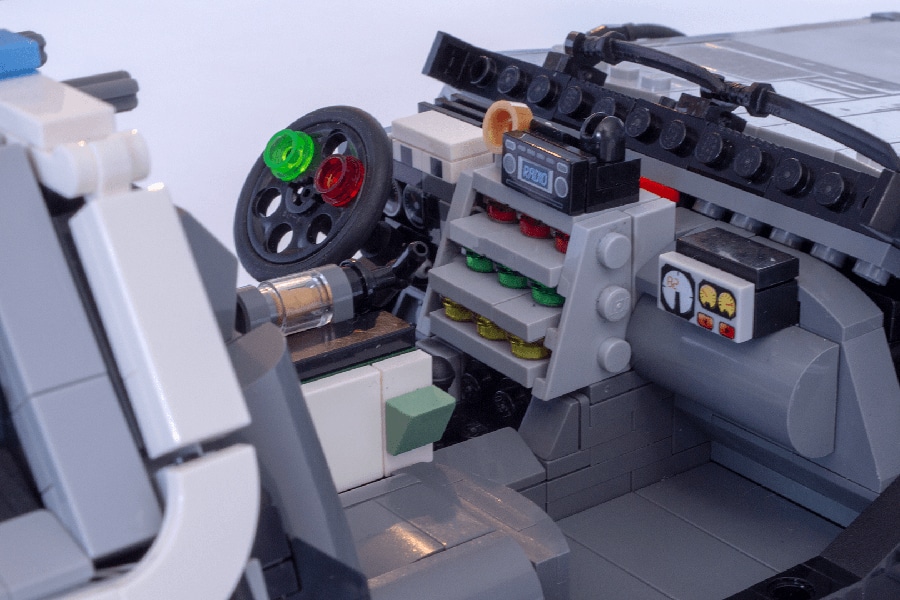 For starters, the LEGO DeLorean includes the gull-wing doors that the actual car is famous for. Slater also stayed true to the angles and lines of the car. He adds in the wires and tubes that Spielberg had added on to make the car a time machine in the movie. The model even includes the Mr Fusion add-on to power the machine.
The wheels, which roll so that you can try to achieve the requisite 88 miles per hour (not recommended, by the way), also turn out so that you can mimic the flying version of the car—because roads aren't needed where this car is headed. Inside, you'll find the control panel for the time machine with its red, green, and yellow input bars. Of course, no time machine would be complete without the most crucial and necessary tool of time travel—the flux capacitor, which is located just behind the seats in this LEGO model.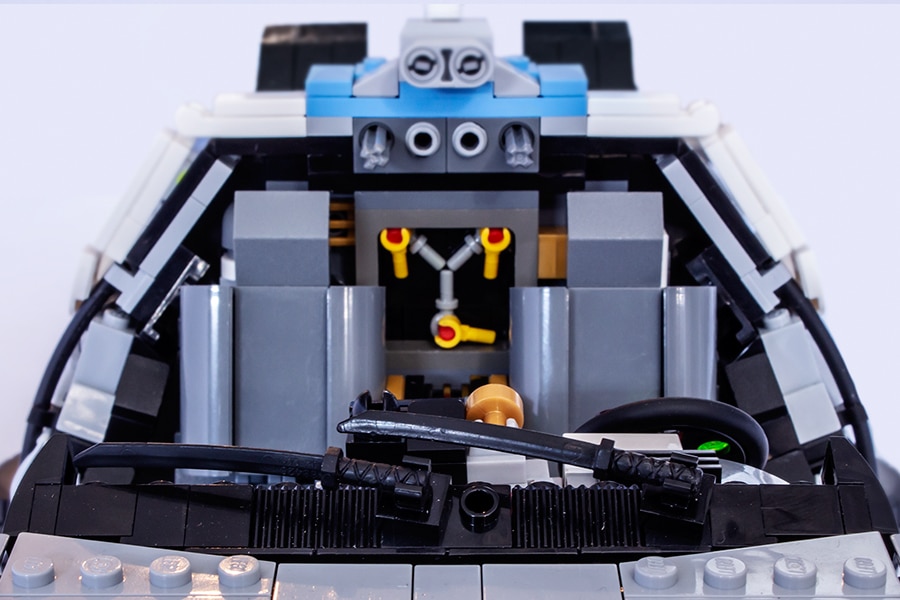 Slater had to get a little creative to put the car together. Look closely and you'll recognise that the flux capacitor actually uses the hands of mini-figures, and the windshield wipers are actually ninja swords. As varied as the parts are, you may have a hard time picking up the 2,000 plus pieces needed to make one for yourself.
Slater does offer a part list and instructions for the build—available through Brick Vault for USD$29.99. Dave also created a lighting system for the DeLorean, which Brick Vault is working on providing to those who are interested.
---
Featured Video from Man of Many
---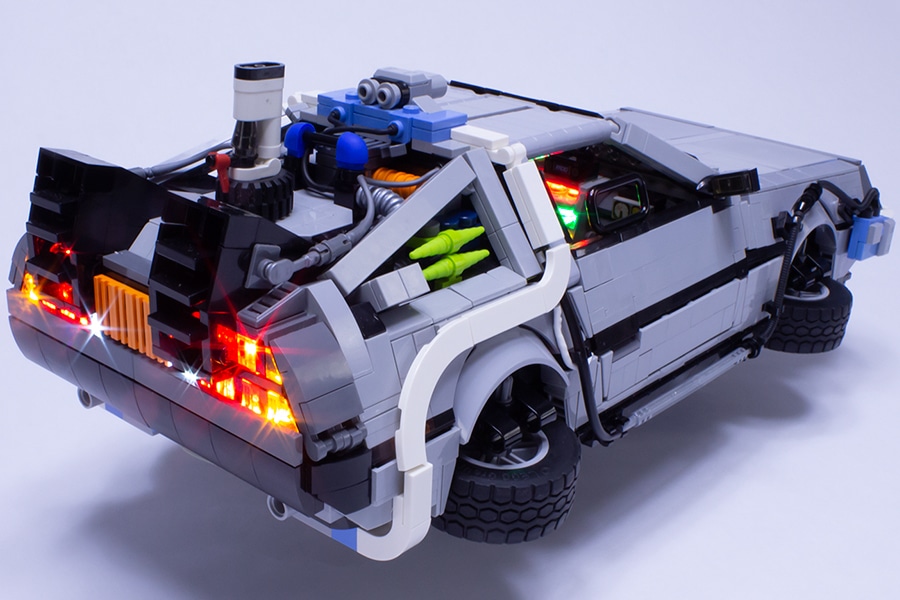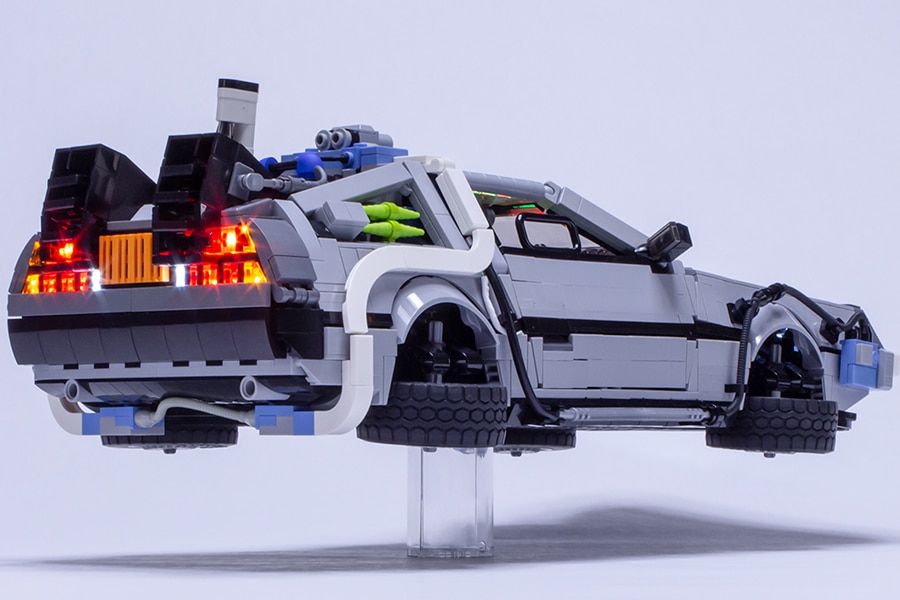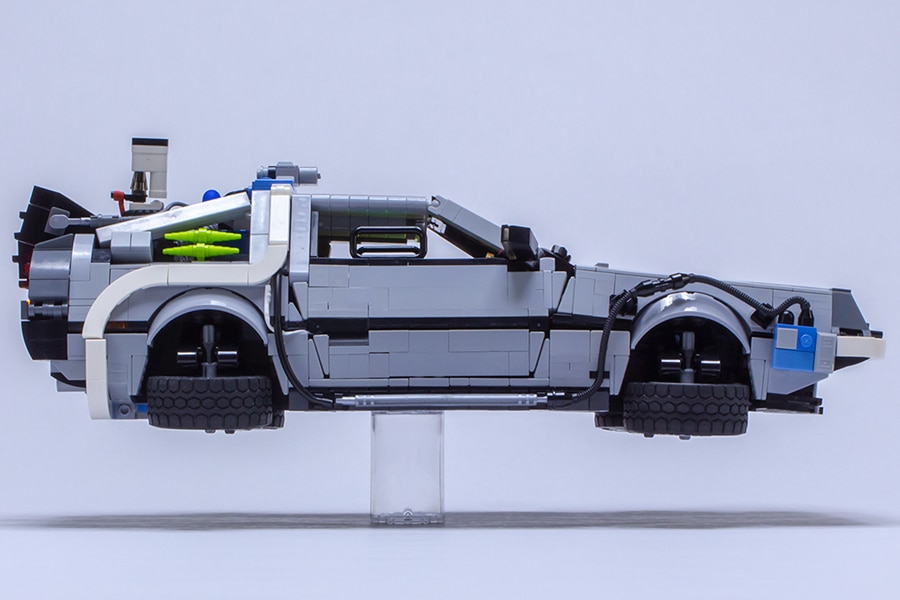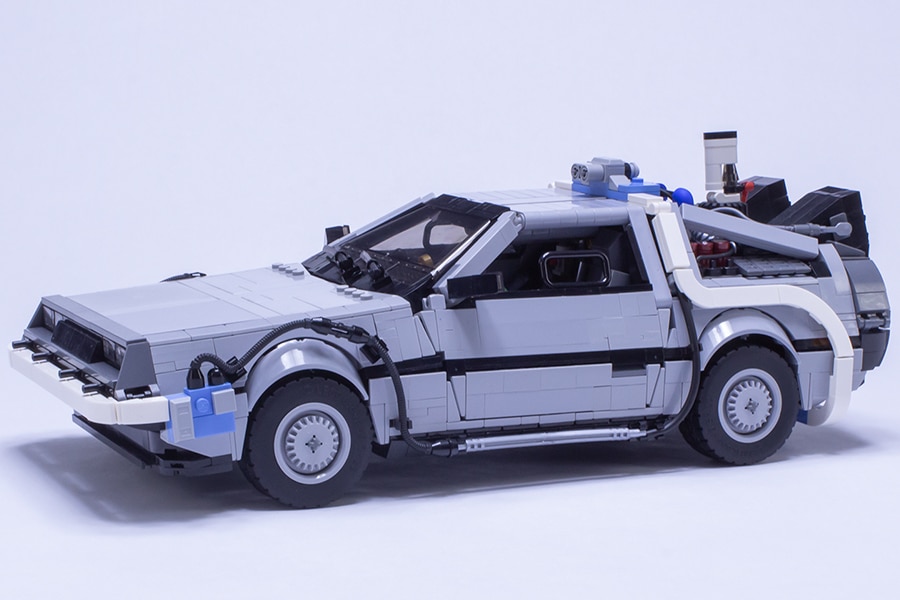 ---
Featured Video from Man of Many