LEGO Technic Lamborghini Sián is 3,696 Pieces of Power
LEGO and Lamborghini have teamed up for a Technic take on the powerful Lamborghini Sián FKP 37 for what's guaranteed to be one of the 'fastest' LEGO kits to date—maybe only second to the Technic Bugatti Chiron. Featuring 3,696 pieces, this 1:8 scale model is a stunning hands-on with the hybrid Lamborghini super sportscar.
Revealed back at the Frankfurt Auto Show 2019, the Lamborghini Sián's sophisticated features are authentically recreated in LEGO, including a replica of the V12 engine with a moveable rear spoiler, front and rear suspension and movable steering.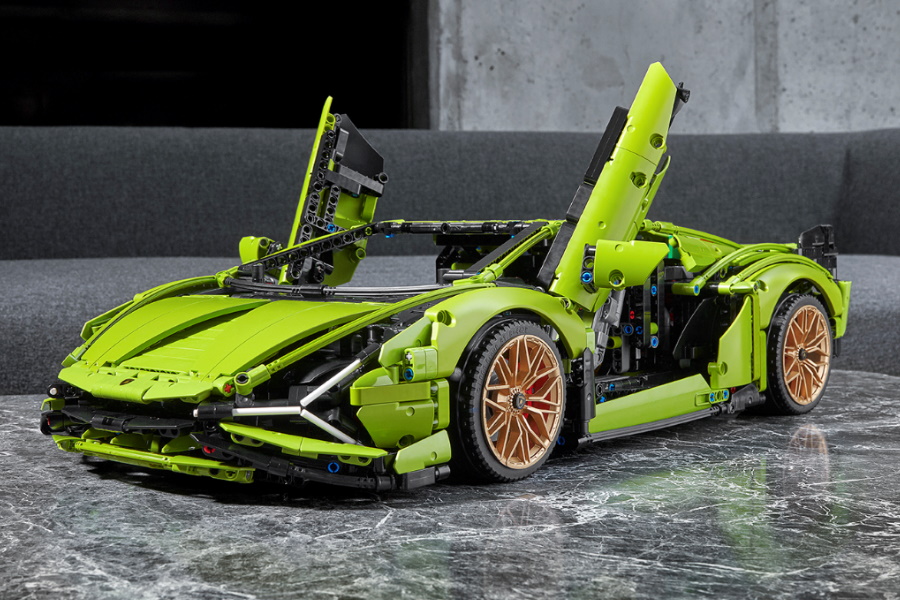 The model boasts scissor doors, which open to reveal the intricately recreated cockpit, with a fully-functioning eight-speed sequential gearbox controlled by a movable paddle gearshift. The vivid lime-green colour and elegant golden rims of the LEGO Technic replica match that of the original Sián, with the model measuring over 5-inches (13 cm) high, 23-inches (60 cm) long and 9-inches (25 cm) wide. Of course, the model is complete with the Automobili Lamborghini badge.
"The LEGO brick is an icon in the same way as a Lamborghini super sports car," says Stefano Domenicali, Chairman and CEO of Automobili Lamborghini. "They both embody the pursuit of design perfection through constant research and development, create different emotions with every interaction, and are valued by generations."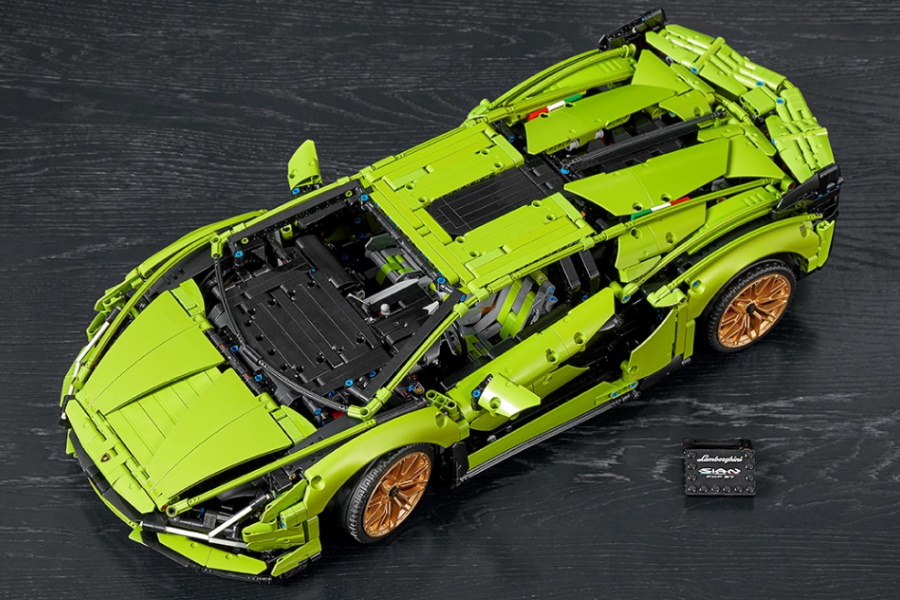 Owners can open the front hood of their LEGO Technic Lamborghini Sián to find a Lamborghini overnight bag,  together with a unique serial number, and a QR code in the instructions unlocks digital Lamborghini and LEGO content. The LEGO Technic Lamborghini Sián FKP 37 also comes in a unique box inspired by the iconic lines, signature headlight silhouette and eye-catching colour of the original Sián.
"The LEGO Technic Lamborghini Sián FKP 37 is a true testament that with LEGO Technic, you can build anything your heart desires," adds Niels. B. Christiansen, CEO of LEGO. "I can't wait to build this authentic replica of this futuristic super sportscar for real."
The LEGO Technic Lamborghini Sián FKP 37 is available from LEGO stores and LEGO online from June 1 2020. All other LEGO retailers will have stock from August 1. The kit will be priced at $569,99 in Australia.