Mario Kart Goes Live in Your Living Room with Home Circuit
Nintendo is unleashing Mario Kart in your living room with an actual kart driven by either Mario or Luigi. The remote-controlled cars are part of Mario Kart Live: Home Circuit, and are controlled by either the Nintendo Switch or the Nintendo Switch Lite. Just set up your course and start racing against your friends.
You'll also like:
Super Mario 3D All-Stars Collection Brings All Your Favourites to Switch
Hands-on with the Interactive LEGO Super Mario Sets
The Forgotten City is an Australian Made Time-Looping Adventure Game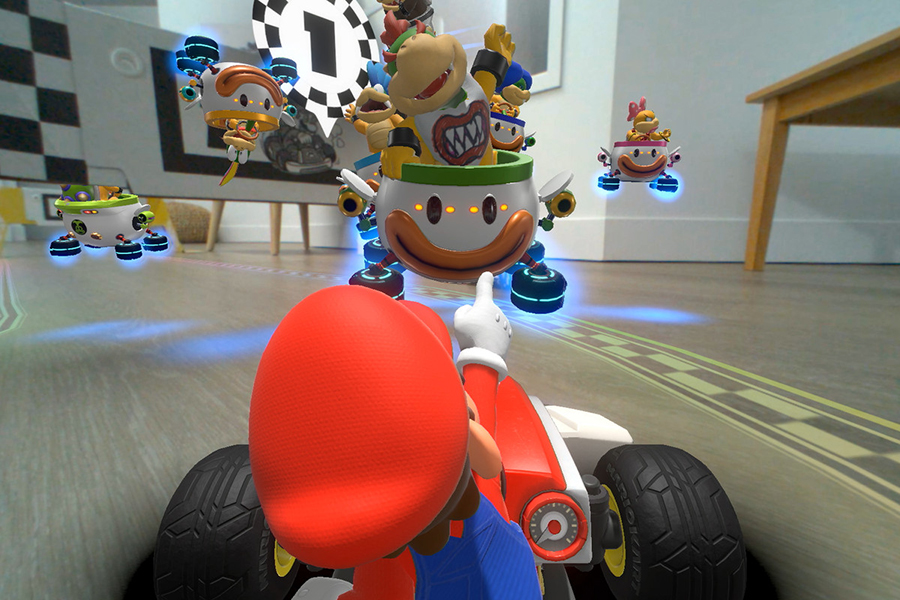 The game supports up to four karts at a time. There are only two physical karts right now—Mario and Luigi—but you can dress up your karts in the game so that you don't have Mario racing against Mario, who is also racing Mario, who is once again, racing Mario. By unlocking the option in the game, you can dress up Mario or Luigi in different outfits to keep each one straight. The in-game kart designs also offer additional animations to specialise your racer.
The courses are set up using four gates, which are provided in the kit. The game only recognises four gates. You can include other physical obstacles, but the game won't recognise those—that doesn't mean it won't be fun to drive around them, though. Once your course is created, go to the game to turn on the course creator. Lakitu will paint your car purple and then you simply drive the course with your real kart, making sure to pass under each gate, for the game to register it. When you get back to the start, the game will draw out the course shape, loading it and making it available for you to race against your friends.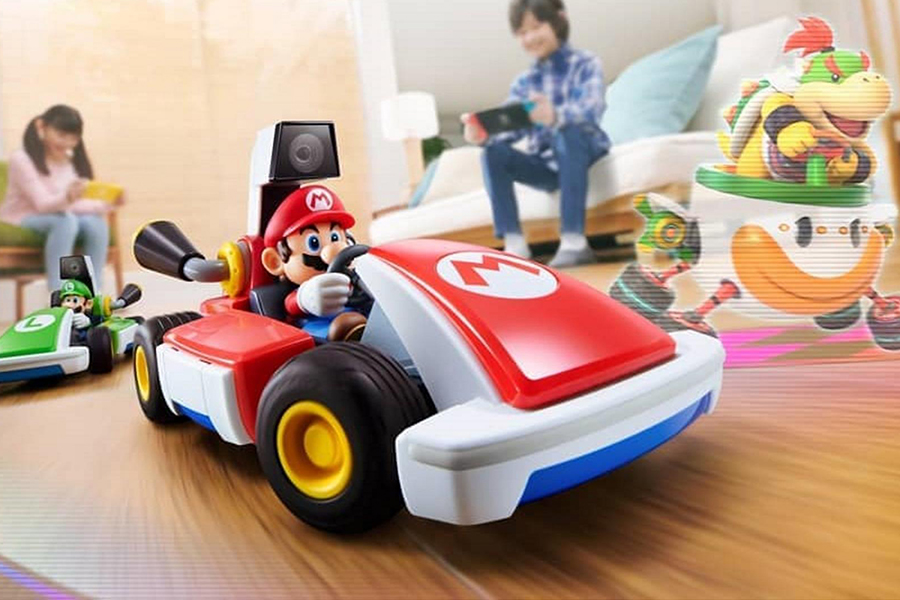 In-game you can change the course using various cup challenges and by changing the environment itself. Each of these environments will have an effect on your physical kart as well, such as the sandstorm, which slows your kart down, or the banana peel that will make you lose control. Nintendo recommends a 15 x 15 foot space, but you only need a 10 x 12 foot space to play. You can select your kart speed as well, which will come in handy for those cramped spaces where high speeds could get out of control quickly. The karts even work on carpeting, though shag and tassels should probably be avoided.
Each kart will cost you $99, and you'll have to have a separate Switch for each kart. That can add up quickly, but being able to race a physical kart while you're playing the game makes it worth it.