Your Unofficial Peter Parker/ Spider-Man Style Guide
...does whatever a spider can. Spins a web, any size...
To celebrate Marvel's Spider-Man arriving on PlayStation 4, we're taking a closer look at the man behind the mask – 23-year-old Peter Parker. In this PS4 exclusive, Peter is about to graduate from college and embark on a career in science. Additionally, he somehow manages to keep up a relationship with Mary Jane and apprehend the criminals of New York as a part-time web-slinger.
We assume Peter doesn't have the time to keep up with the latest fashion and style trends, so we've curated a collection of products for him so he can focus on those perfectly-times puns. At 23, money can be tight. So Peter Parker's Style Guide doesn't break the bank.
It's all a bit of fun really. Another opportunity to talk about one of the most anticipated games of the year while doing what we do best. Follow along and maybe you will find something that makes your spidey-sense tingle.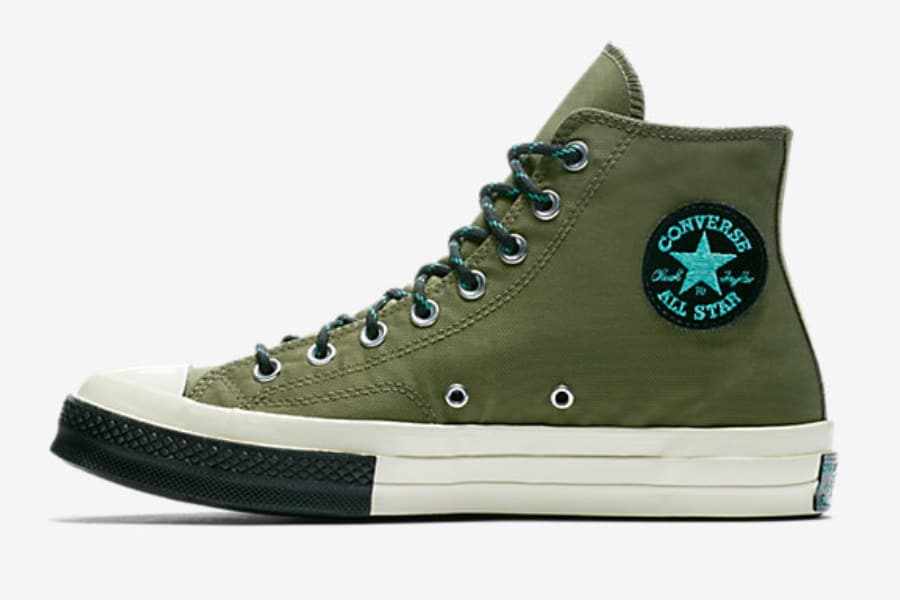 Converse Chuck 70 Trek Tech High Tops
Converse has been at the forefront of street style since the 1970s when one crafty individual decided the gym boot had potential. The Chuck Taylor All-Star is considered a classic, but it's worn by everyone. That's why the Chuck 70 Trek Tech is the perfect alternative for anyone looking to stand out in a crowd.
Chuck 70 is built tough. With an engineered slim canvas upper and thick hiking laces, the Chuck 70 Trek Tech is guaranteed to stay firmly in place during sweeping aerial manoeuvres. A bright OrthoLite insole provides all the cushioning anyone could need. Beyond the tough materials, the heel features the Vintage Converse license plate and the high rubber siding is another 70s throwback. Converse C Chuck 70 Trek high-tops are available with 5 colourways to choose from.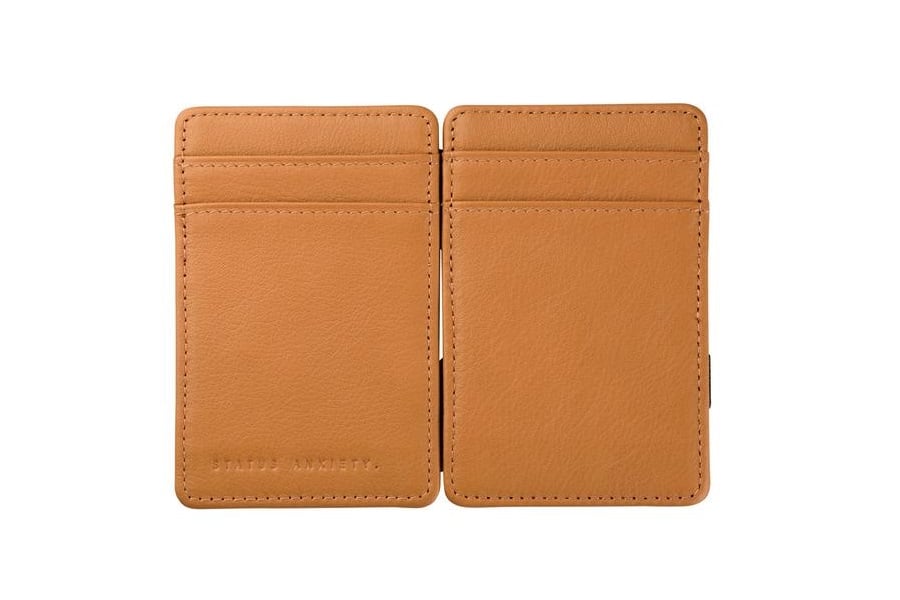 Status Anxiety Flip Wallet
In 2018, you don't need a big wallet. In fact, you barely need to carry money at all with smartphones functioning as digital wallets. Although it may be useful for baby-faced men in their early 20s to carry a form of ID if they plan on having a drink or two.
---
Featured Video from Man of Many
---
Made of soft calf leather, and stitched at every seem, Status Anxiety's flip wallet is a tiny long-lasting companion. The size makes it perfect for anyone whose outfit (or costume) lacks deep pockets. It's even pun-friendly. The thick elastic takes the shape of multiplication and equal signs, referring to the wallet as an outstanding equation. That's a play on words right there. What's really impressive is this genuine leather wallet costs only AUD $39.95. Status Anxiety's Flip wallet is available in six different colours.
A Woodies Collared Shirt
What's better than a crisp custom shirt made using premium innovative fabrics? A custom shirt that fits perfectly, of course. And not just perfectly, but perfectly, as in scientifically precise. They look great too and are reasonably priced. It doesn't stop there. Woodies even encourages you to customise your future clothing. Choose from multiple collars and cuffs. There are pockets, but only if you want them. Woodies' tailors hand-sew every garment. No cheap labour goes into this clothing.
Pictured above is a limited edition flannel for the colder season. This is a super soft, heavier weight flannel. The heathering gives the fabric a beautiful and textured look. So why the flannel? Well, we already know Peter digs the plaid. As seen in the PlayStation 4 exclusive. It's the same shirt worn by Tom Holland's Peter Parker in Spider-Man Homecoming. Plus, the American summer is over. New York is going to get cold.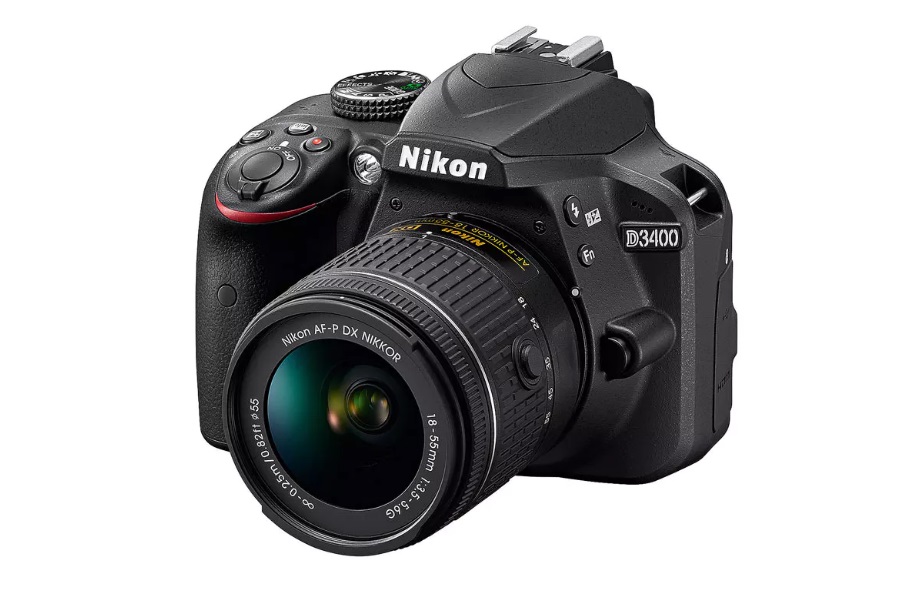 Nikon 3400 DSLR Camera
Nikon's 3400 is regarded as one of the best entry-level DSLR cameras money can buy. Peter Parker is known to freelance as the Spider-Man photographer for the Daily Bugle. Because who better to take the pictures right? He's going to need something that takes decent photos but is also lightweight. The 3400 is both.
It's equipped with a functional 24.2 megapixels, an 11-point autofocus system and features the ability to shoot Full HD 1080/60p videos. The Battery lasts around 1200 shots between charges, and the camera weighs just 445 grams. Anyone looking to enter the world of photography won't be lead astray by Nikon's 3400. Let's hope you don't end up working for someone like Jonah Jameson.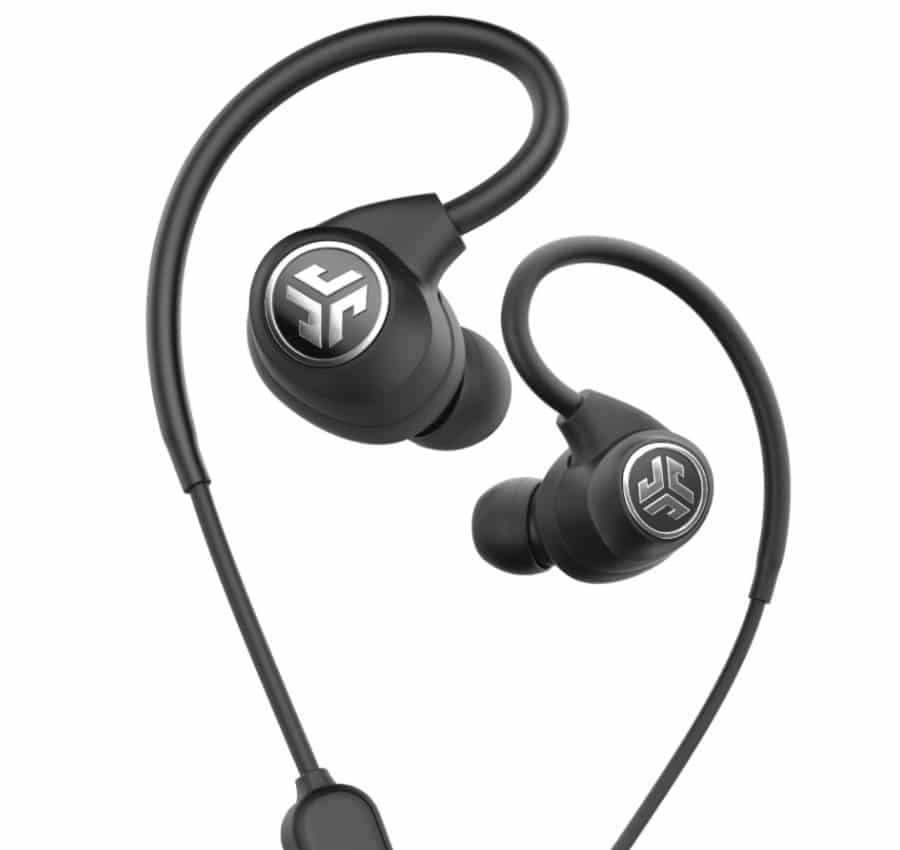 JLAB Epic Sport Earbuds
Does Spider-Man's costume have ear holes? We're assuming it does. What would be better than swinging high above the streets of NY while listening to your favourite tunes? We chose JLab Audio's Epic Sport earbuds because they are IP66 sweatproof and offer a secure fit, so they're not expected to fall out.
These beauties also have an impressive 12-hour battery life which is unheard of in such small earbuds. They come with a built-in microphone for phone calls, a magnetic USB charging cable, and a carrying case. Comfort is assured with a range of ear tips, including four standard gel tip sets, one triple-flange tip set, and three cush fins. JLab Audio's Epic Sport earbuds are available in 3 colours and priced from USD $99.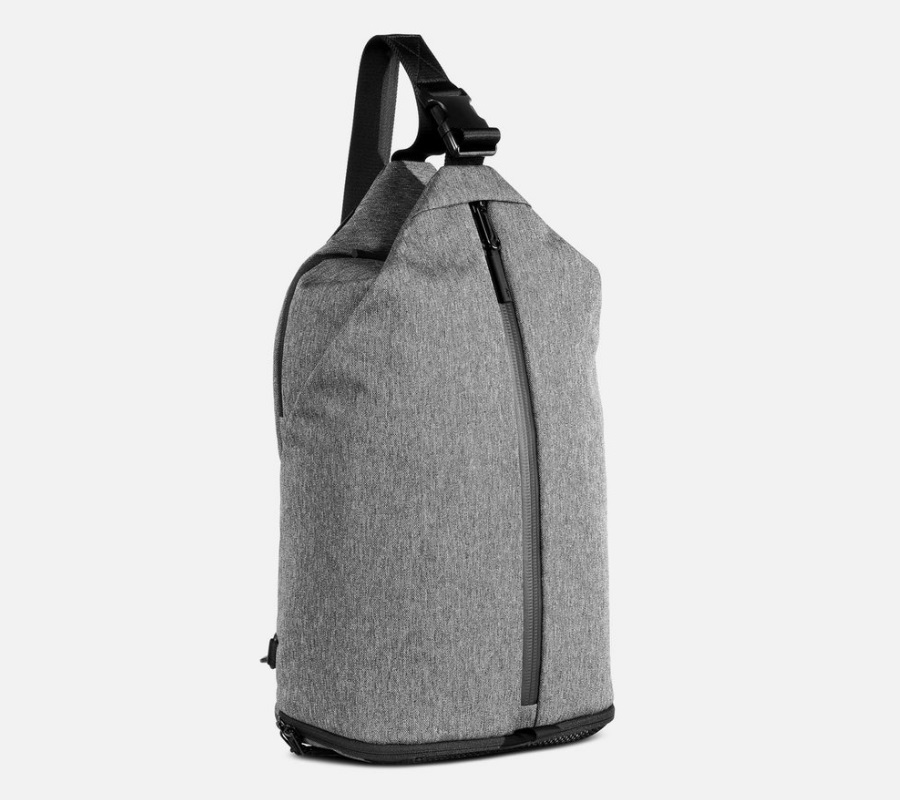 Aer Sling Bag 2
Peter is going to need something suitable to carry all of his wares, including a certain head-to-toe, blue and red outfit for those emergency superhero moments. Aer's Sling Bag 2 is designed to hold your everyday gym essentials without sacrificing style and functionality. The laptop/tablet pocket is padded for shock protection, while a separate shoes/clothing pocket is ventilated. No more lingering smells.
Sling Bag 2's exterior is durable and water-resistant, with a smaller, quick access pocket at the front for storing the smaller essentials. Aer's Sling Bag 2 is more than suitable for wall-crawlers or anyone who frequents the gym. It's reasonably priced too.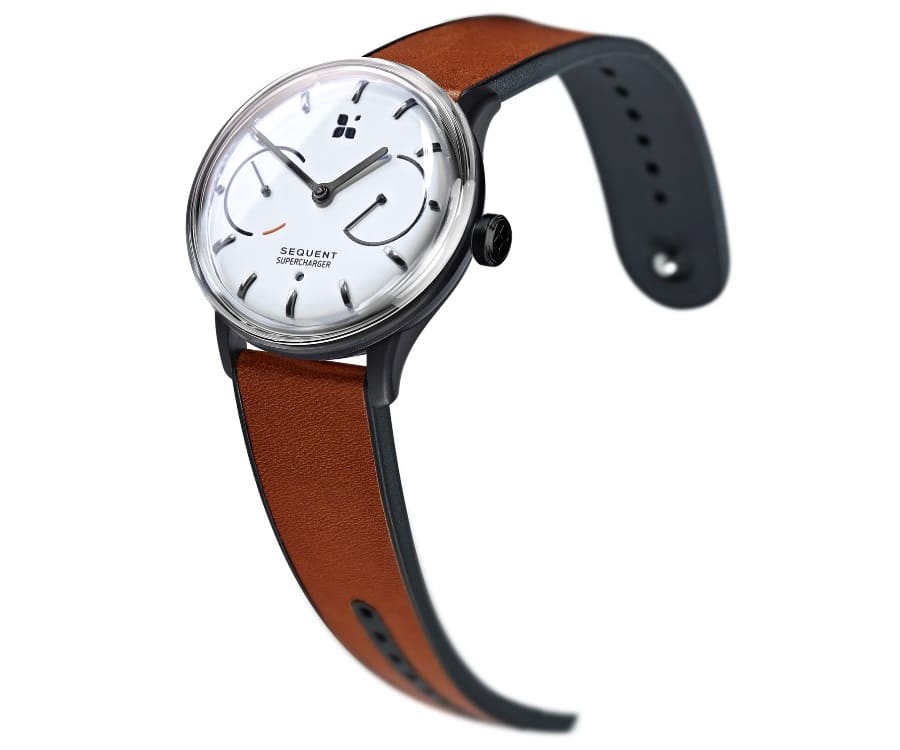 Sequent Self-Charging Smartwatch
Peter is a scientist. It would make sense that he's into tech and appreciates good design. Sequent is the revolutionary "Supercharger" smartwatch designed with a kinetic self-charging battery system that provides infinite power. Not only does Sequent solve a major problem of the smartwatch industry, but it's also good for the environment by generating 100% clean energy.
Based on traditional Swiss automatic watch movement, Sequent transforms kinetic energy from the body into electrical energy to power the watch. The more you move, the more you charge the watch. If you take some time off from your workout routine, Sequent will switch to a time mode to avoid you having a useless wearable on your wrist.
Like all good smartwatches, Sequent features the newest generation of Heart Rate sensor, GPS tracking and notification system, which can connect by Bluetooth to the proprietary Biofeedback health & sports app. Who better to generate kinetic energy than a fast-moving web-slinger?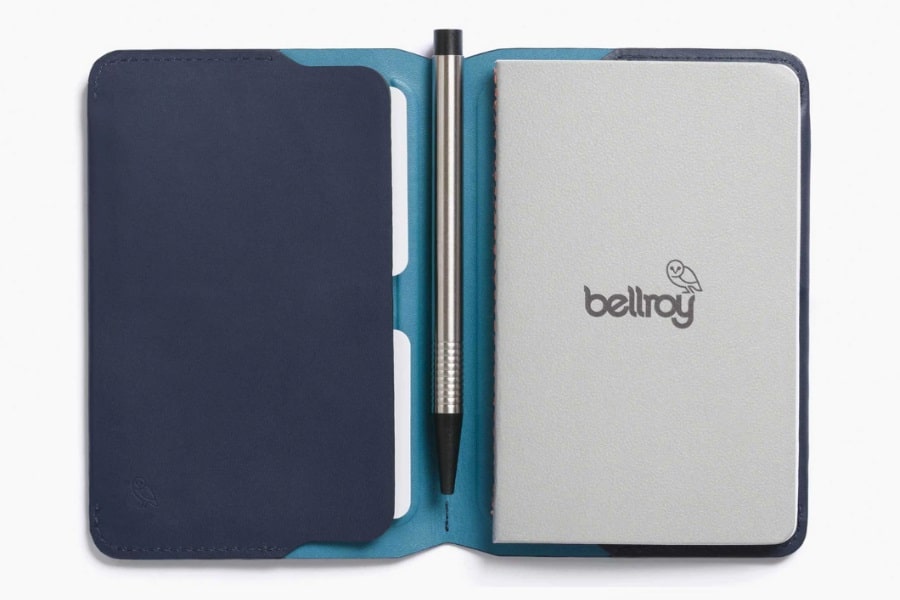 Bonus: Bellroy Notebook Cover
In Marvel's Spider-Man, Peter's girlfriend Mary Jane is an investigative journalist. Far from a damsel in distress.
When Christmas or her birthday rolls around, it's only fitting that Peter gifts her something that's as functional as it is elegant. Bellroy's Notebook Cover is made from premium vegetable-tanned leather and an ideal accessory for creative professionals who need to jot down ideas on the fly.
A hidden magnet keeps notes secure. A pen can be clipped over the spine. There's extra storage on the inside for a couple of cards, and of course, a notebook is included to get you started. Bellroy's Notebook Cover is available in 5 colourways and backed by a 3-year warranty.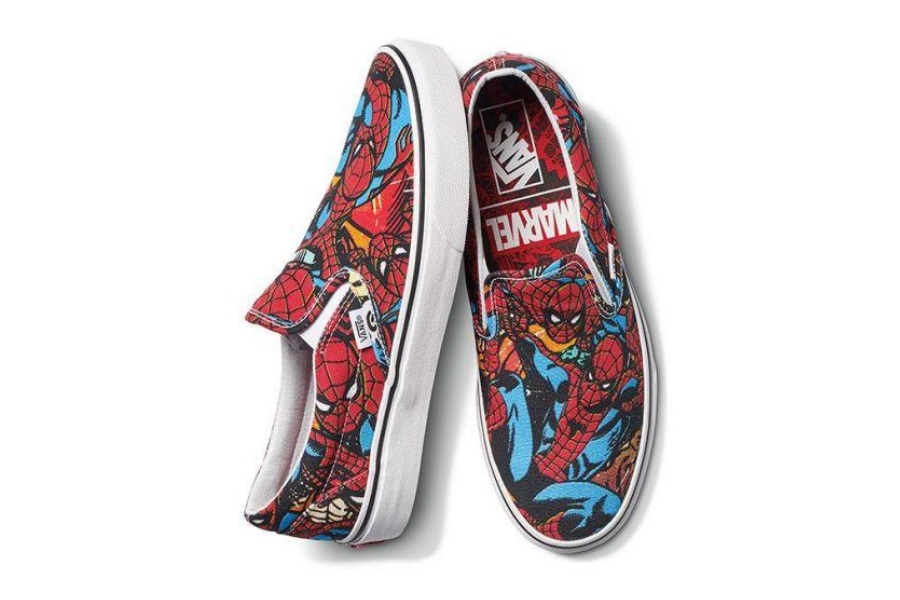 Bonus: Marvel x Vans Spider-Man Classic Slip-On
Support your favourite superhero with this limited edition Vans slip-on. It's the low top style adored by skaters across the globe blasted all over with classic Spider-Man print. Fitted with elastic side accents and padded collars for extra comfort. The silhouette features the Vans flag label and signature waffle outsoles for a firmer grip. Get on it before it's gone forever.
Armed with these wares, any young professional/ part-time superhero is ready to take on the city that never sleeps. Or any city at all. Expect Sony to add these items to Marvel's Spider-Man as DLC at a later date. Well, not really, but a gaming writer can dream.
Marvel's Spider-Man is available now on PlayStation 4.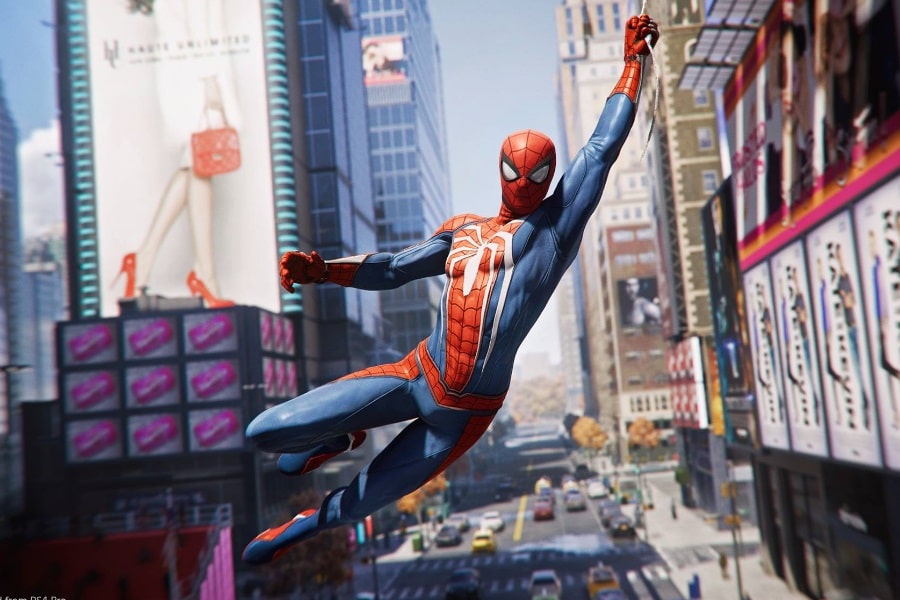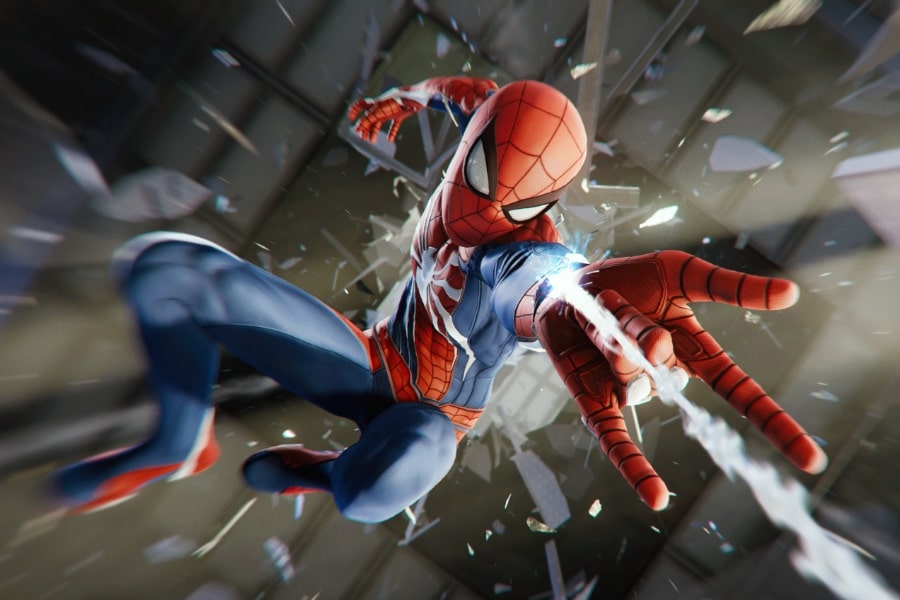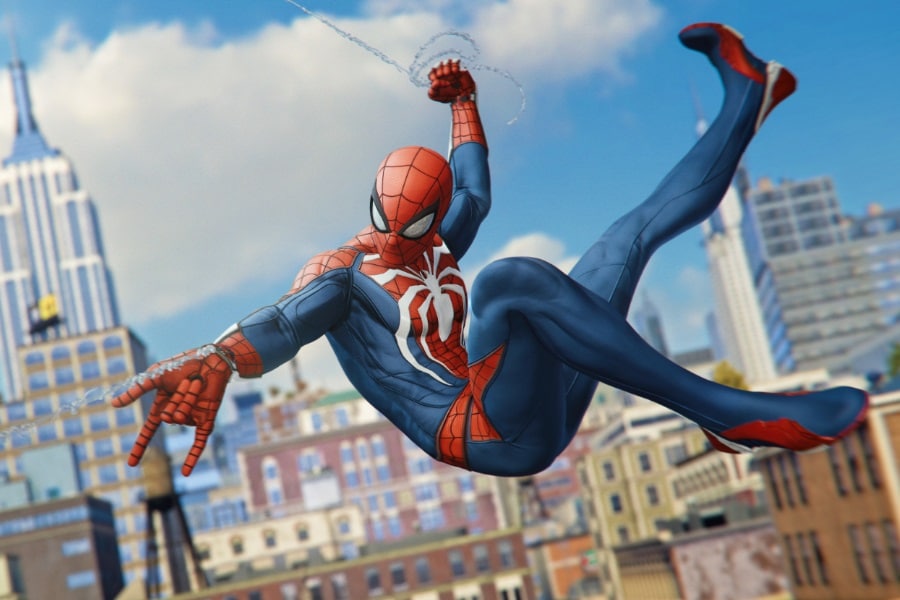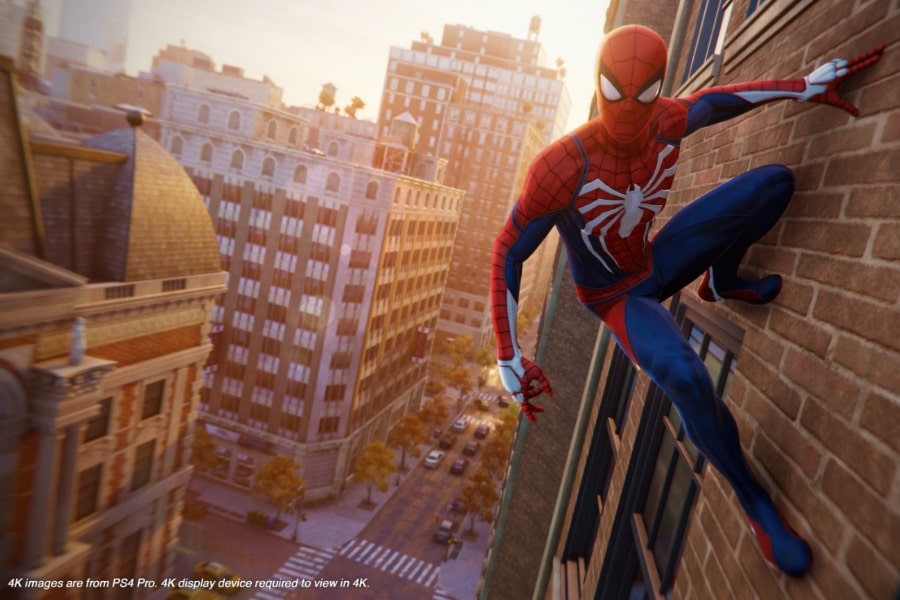 ---
Featured Video from Man of Many