Nerf Some Xenomorphs With the Aliens M41A Pulse Rifle
Game over man, game over!
UPDATE: The Pulse Rifle is launching in October 2022. Not 2021, as previously mentioned
Hasbro is banking on your 80's nostalgia with its badass authentic Nerf Aliens M41A Pulse Rifle. The new foam blaster coincides with the 35th anniversary of James Cameron's iconic sequel and remains true to the film in all the right ways.
You'll also like:
15 Best NERF Guns to Wage Workplace Warfare
Head to Hogwarts with this 3,000 Piece LEGO Harry Potter Set
$25,000 James Bond Collector's Roulette Wheel is Licenced to Thrill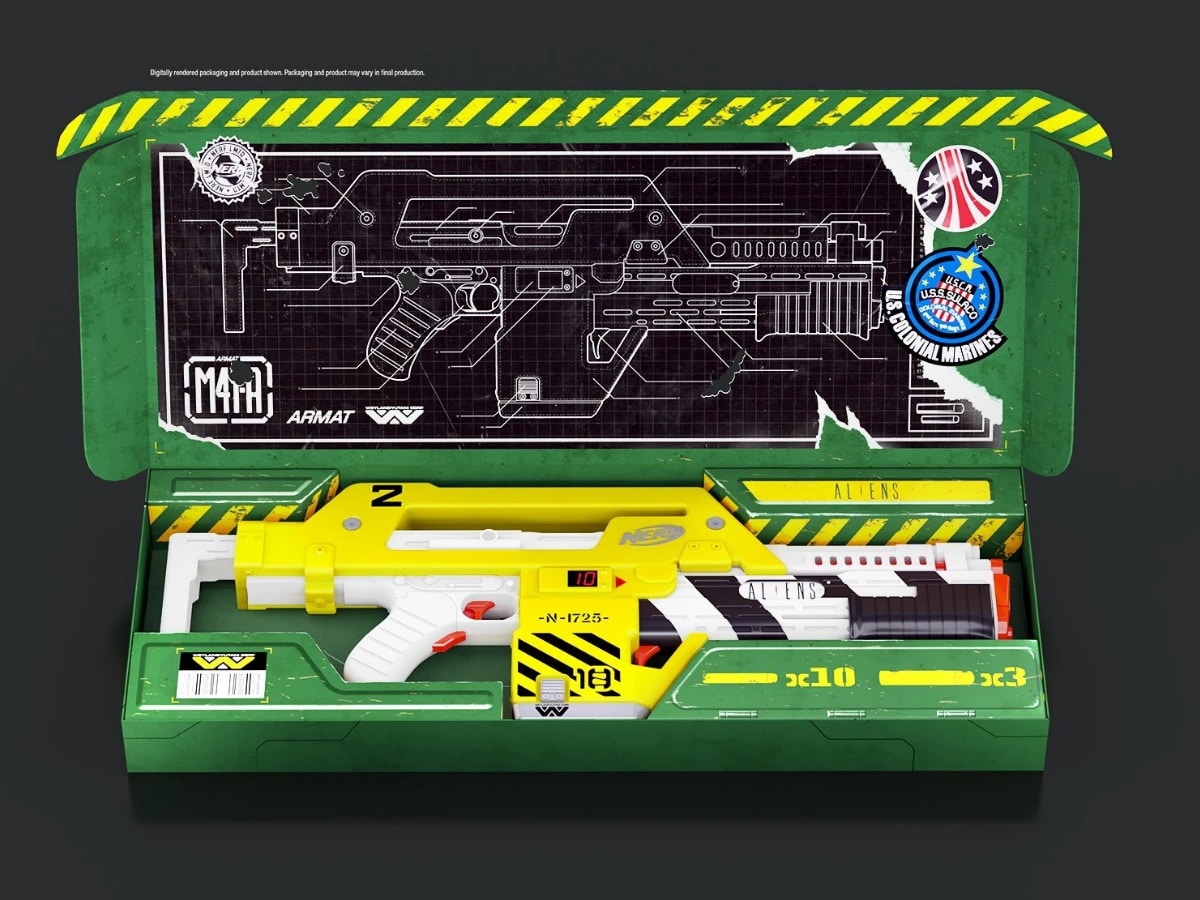 We're talking power loader for foam dart ammunition, dual baster settings – so, fully motorised flywheel support and an underbarrel pump-action grenade launcher for mega darts. There's even an electronic ammo counter and movie-accurate sound effects. Weyland-Yutani would be proud.
The Nerf M41A Pulse Rifle measures in at 28 inches long and comes fully assembled in premium packaging with replica acid burns, perfect for display. It may not actually be effective against a Xenomorph but would look awesome in the home of any cinephile.
Place it alongside the Mandalorian Phaser Nerf Gun, and you have a growing collection of pop culture memorabilia that not only looks awesome but comes in handy when it's time to declare war on the kids. Disney owns both properties. Nobody's going to blame you for merging brands.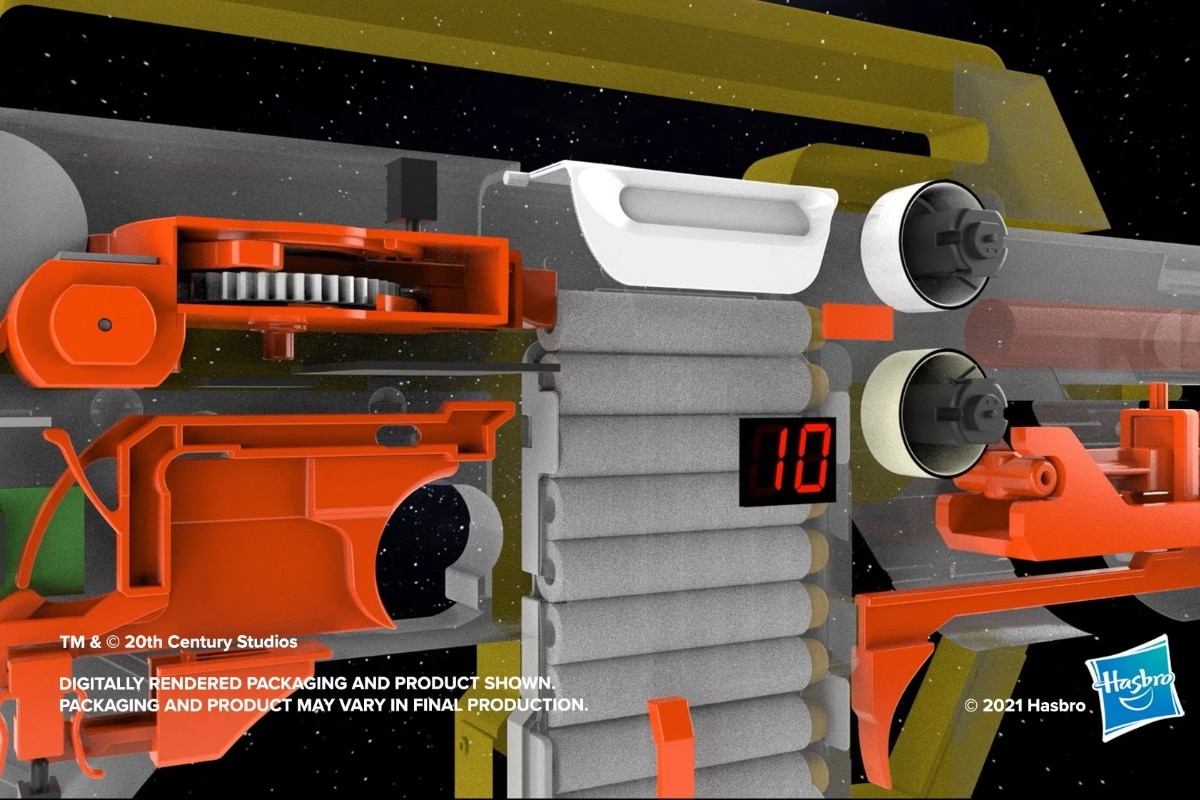 For those in desperate need of an Aliens rewatch, the M41A Pulse Rifle is the standard issue weapon for the Colonial Marines, who head to LV-246 and work with Ripley to save the people of Hadley's Hope from the escalating Xenomorph threat.
The Nerf M41A Pulse Rifle is a limited edition, arriving in October 2022 with pre-orders now open. You can lock in one of these beauties in Australia for just under $200. We're now keen to see what else is on the cards to celebrate the 35th anniversary of this sci-fi classic.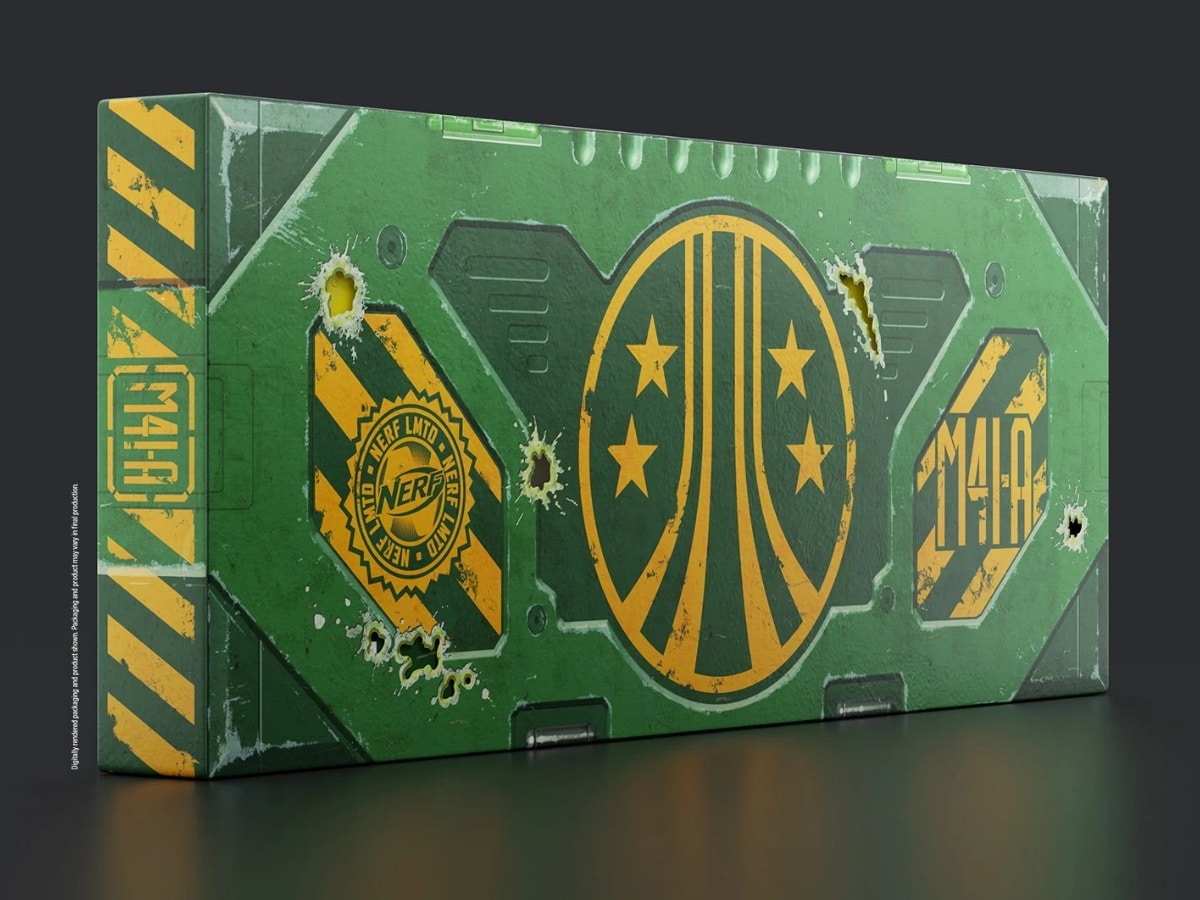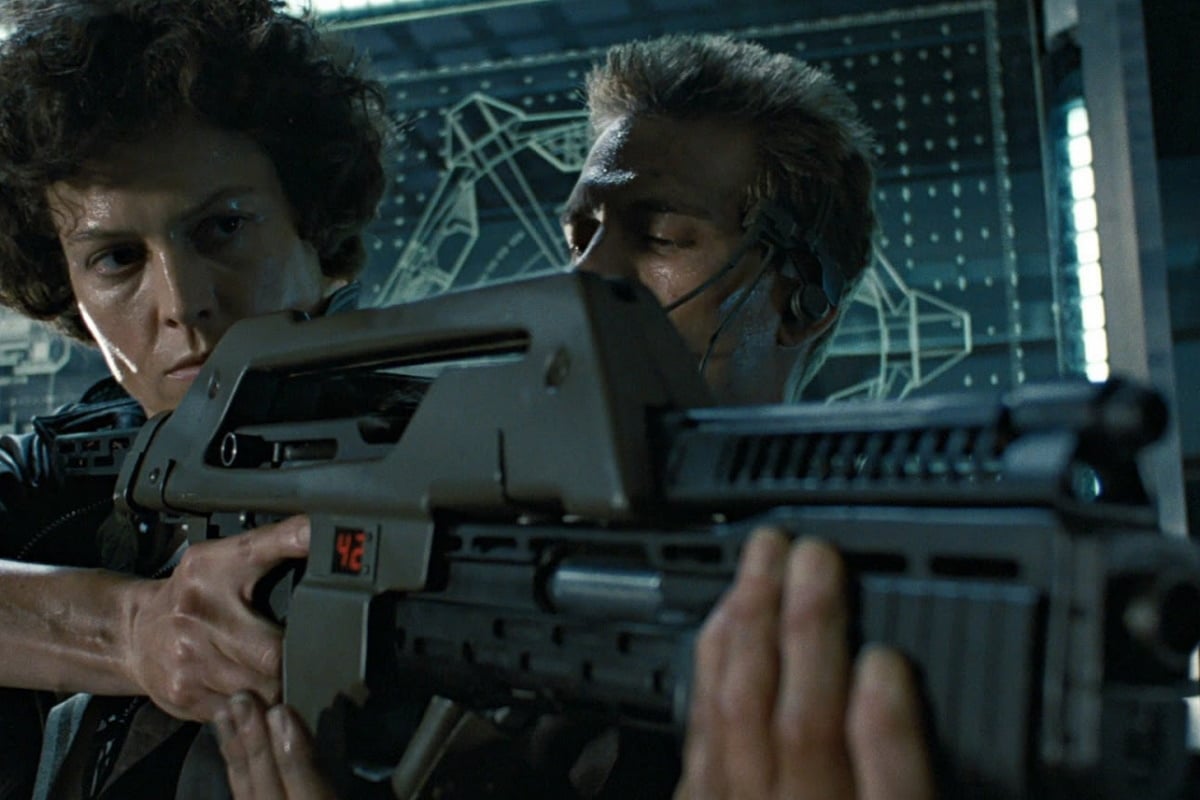 You'll also like:
15 Best NERF Guns to Wage Workplace Warfare
Head to Hogwarts with this 3,000 Piece LEGO Harry Potter Set
$25,000 James Bond Collector's Roulette Wheel is Licenced to Thrill