The PuttSkee Skee Ball Golf Game Is Good for Hours of Fun
Are you a fan of mini-golf or skeeball? Do you want an excuse to practice your putting stroke? If so, we've found a new game that might interest you. The PuttSkee Skee Ball Golf Game is one of those things that make the world a fun place to live. This contraption combines skee ball and golf—all in one game that is perfect for tailgating.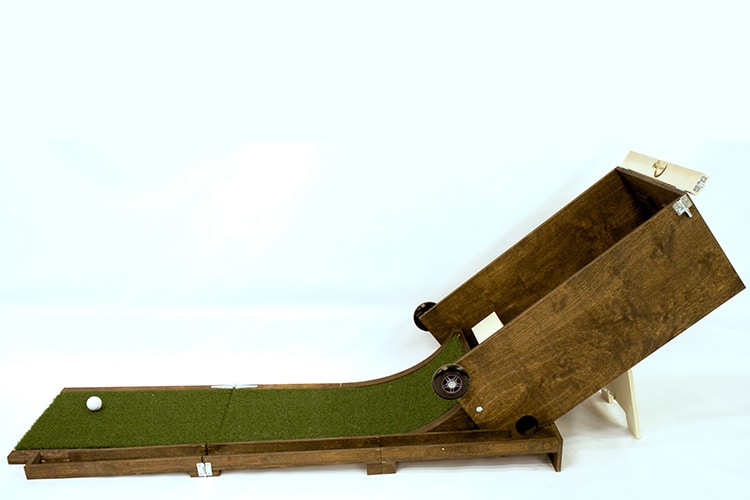 Handmade in Arkansas, U.S.A, the game board is constructed of a tough 12mm 9-ply Baltic Birch. This wood was sourced directly by PuttSkee for its attractiveness and exceptional strength and durability. Every PuttSkee is cut, stained and packed by hand.
The PuttSkee is portable. It easily folds up so that you can transport it anywhere. So, you can take it with you to the office, tailgating or the park. There are a variety of games that you can play.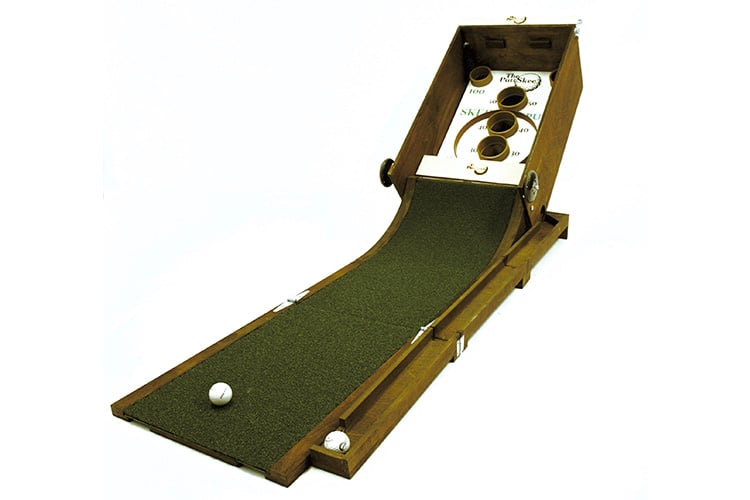 Stroke play – The traditional way to play. You can choose to play either 9 or 18 holes and play by yourself or against others.
Best ball – You can play this game with two teams of two persons each. Each person on a team gets to take a shot at each hole. The best shot between the teammates is the score for the team.
Match play – Play against a mate. The player that has the most holes is the winner.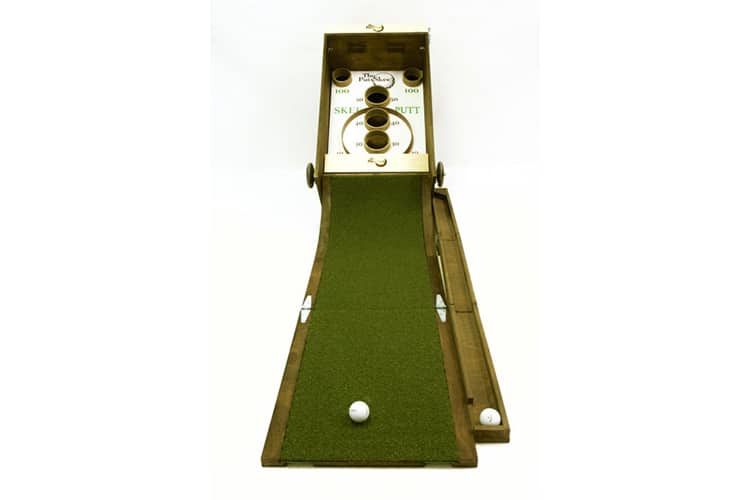 The PuttSkee features UV resistant nylon turf that won't fade, crack or warp in the sun. You can play it outdoors, but the PuttSkee should be stored indoors. It is water-resistant so it won't get ruined if it gets rained on. If you do get the PuttSkee wet, simply let it air dry. It comes with one PuttSkee and a game board.
You'll love the PuttSkee but if you take it to the office with you—be warned, you probably won't get any work done as it's really addicting to play.