Rick and Morty Creator to Launch Trover Saves the Universe
Wubba lubba dub dub
Who knows how many quadrants will be travelled by the time Rick and Morty season 4 sees the light of day. Thankfully co-creator Justin Roiland and Squanch Games are hard at work on a game that looks to capture the tone, humour and absurdity of the hit animated comedy.
Trover Saves the Universe is a comedy adventure filled with combat, platforming, puzzles, and morally questionable choices. I highly recommend you take a look at the very NSFW trailer featured above.
Here's the official pitch for Trover Saves the Universe:
Your dogs have been dognapped by a beaked lunatic named Glorkon who stuffed them into his eye holes and is using their life essence to destroy the universe. You're partnered with Trover, a little purple eye-hole monster who isn't a huge fan of working or being put in the position of having to save the universe. He's also not that big a fan of you quite frankly, and neither am I (Jk, you're great). Only you and Trover can save everything in this bizarre comedy adventure!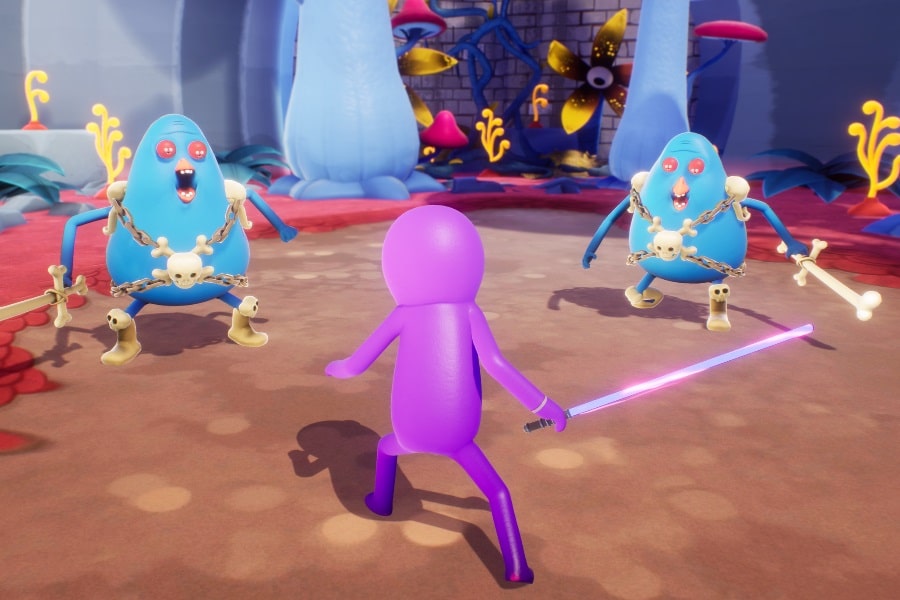 Trover Saves the Universe can be played in both VR or on a standard TV. With a lightsaber-like weapon in hand, players will travel the cosmos to experience a variety of weird alien planets and bizarre characters with big personalities. Upgrade abilities along the way to (hopefully) defeat Glorkon while dodging awkward situations.
Trover Saves the Universe is available first on PlayStation 4 from May 31. PC gamers can get on board June 4. In the meantime, catch up with some of the 30 best cartoons for adults. You better believe Rick and Morty made the list.