Forget NERF, the Shelby Destroyer Fires 6 Disks Per Second
What did you do during your time locked away from the world in the midst of the pandemic? Father and son duo David and Henry Pisor whiled away their time with epic NERF battles. That does indeed sound cool, but it wasn't all fun and games. NERF battles come with their own sets of challenges. "Frustrated by replacing batteries, jamming issues, poor accuracy, and constant ammo loading headaches during competitive battles," says the pair, "we set out to improve the playing experience." That improvement came in the form of the Shelby Destroyer.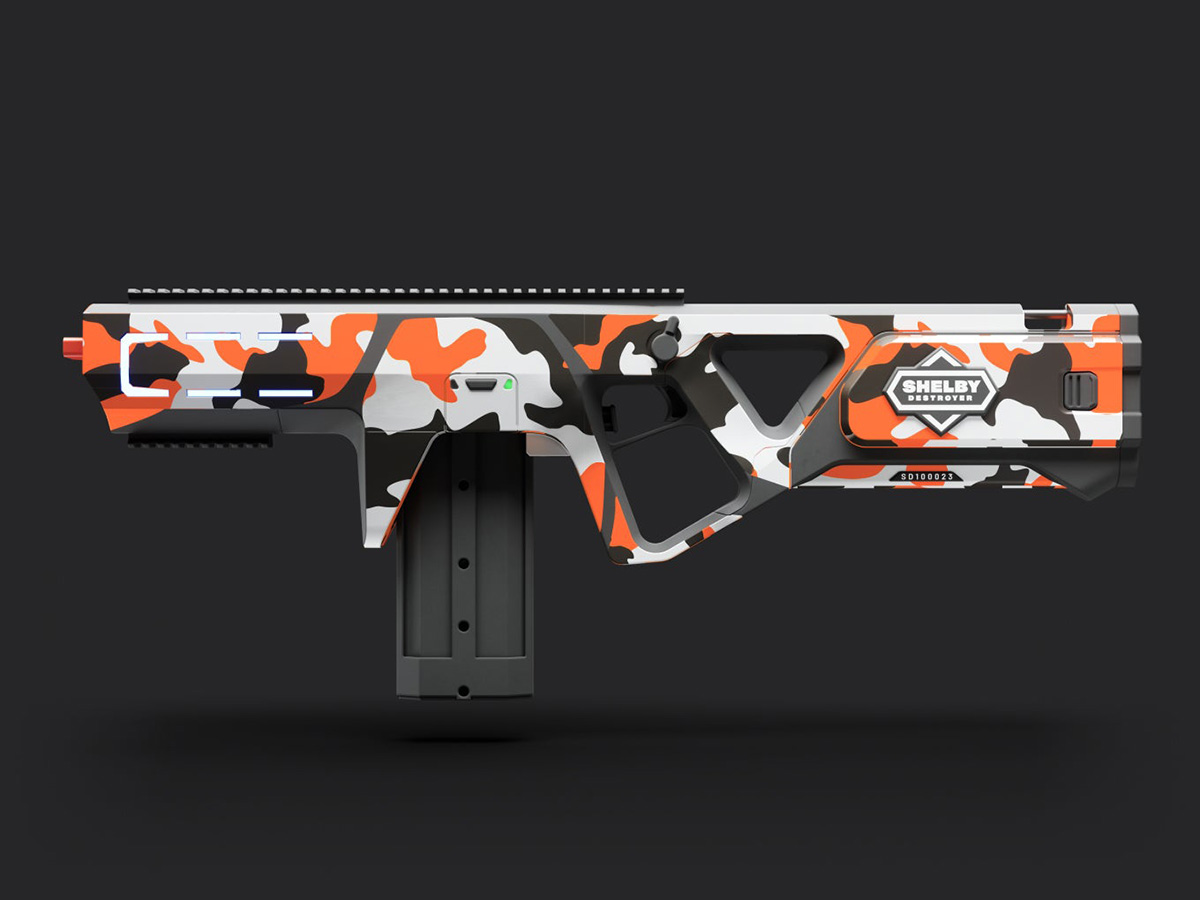 "We longed for a foam disc blaster powerful enough to shoot long distances, but capable of adapting to close quarters combat indoors," explain the Pisors. The Shelby Destroyer is all that and more. The Destroyer fires discs up to 80 feet, and it can do it ten times in a row (no diminishing power here). It also has an FPS of between 85 to 120. The discs are roughly the size of a silver dollar and the Destroyer comes with a set of 240 high-density foam discs. They even offer a biodegradable disc for the eco-conscious.
The gun is powered by a rechargeable lithium battery and the discs are fired by an 11.1-volt engine. A pair of polycarbonate tactical safety glasses also come with the gun. And if you want some add-ons, you can pick up an aluminium scope or a laser sight. The gun also pairs with the Shelby Force app, which gives you access to six additional LED colours, customizable LED firing patterns, two additional speeds, and the ability to find other Destroyer owners—"Shelby Warriors."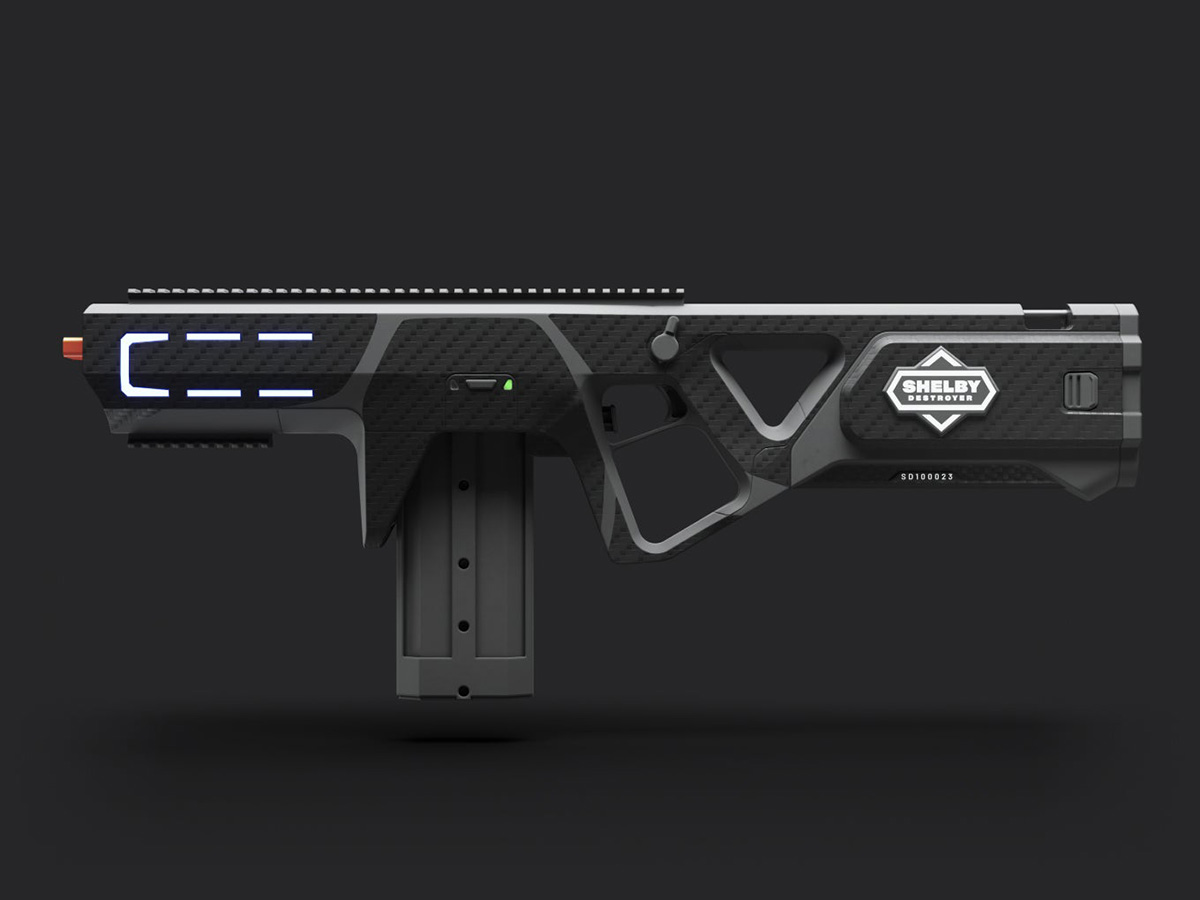 What's more, you're not in this on your own. "We know we aren't the only ones who are hungry for something better. We built the Shelby Force as an outlet for fellow aficionados to collaborate as we continue taking blaster battles to the next level," say the Pisors. The Shelby Destroyer is priced at $237 and is available on the Shelby MFG website.
You'll also like:
Hasbro's Real-Life NERF Halo Needler is Finally Getting Closer
Nerf Some Xenomorphs With the Aliens M41A Pulse Rifle
HYPE x NERF Blasters Get You Ready for a Steezy Shootout