Supreme's Mortal Kombat Arcade Cabinet is Ready For a Fight
Supreme is keeping up its practice of partnering with anyone and everyone, but this time they've got a partner that has the ultimate finishing move. For their fall/winter 2020 collection, the ubiquitous brand is partnering up with Mortal Kombat to create an arcade cabinet with the iconic game.
The cabinet comes courtesy of Arcade1Up. Essentially, you'll be getting one of their existing cabinets with a fully licensed version of Mortal Kombat loaded on it. Supreme is stepping in to give the cabinet a fresh coat of paint and to add their brand name to it.
You'll also like:
Supreme x AF1 Nike Low Will Restock Throughout the Year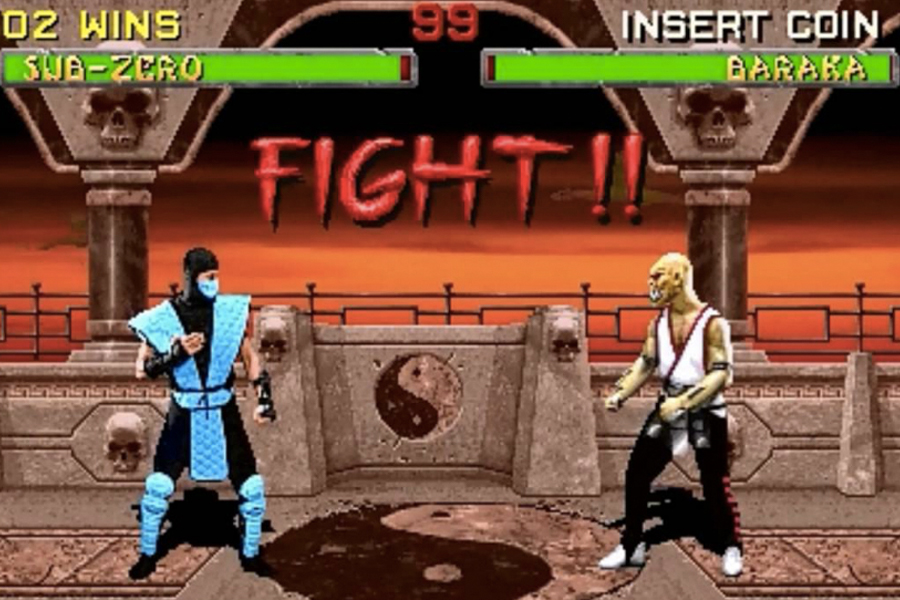 The cabinet features a 17-inch LCD display as well as two sets of arcade controls. The logo headboard feature's Supreme's badging, and the sides have custom graphics that bring Supreme into the world of Mortal Kombat (specifically Raiden appears to have swapped his white surcoat for one sporting Supreme's logo). You can also select from the first three titles of the Mortal Kombat series: Mortal Kombat, Mortal Kombat II, and Ultimate Mortal Kombat. Arcade1Up makes smaller cabinets—in this case, the Mortal Kombat cabinet is about three-quarters the size of the original arcade versions—that can be put together at home.
There's no word on whether there is assembly required for this cabinet, but Supreme has included a riser that will raise the cabinet up another foot. Supreme previously ran with a pinball machine, which they made only 12 units of and sold each for $11,000. Supreme hasn't shared pricing in their look book, but Arcade1Up sells their cabinets at a starting price of $300. It's safe to bet that Supreme will be adding a bit to that price. Regardless of the price tag, though, you'll have plenty of bragging rights when all your friends come over to your man cave and behold a Supreme Mortal Kombat arcade glowing in the iconic red in the corner, so get ready to "finish him" and put your order in before supplies run out.
You'll also like:
Supreme x AF1 Nike Low Will Restock Throughout the Year