Play Your Cards Right with The Last Fair Deal
"This is a project of love," says Melbourne designer Pat Sofra. By day, Sofra works as a graphic designer, but in his free time, when he has any, he spends it playing the blues. The guitar-slinger put both of his loves together—for blues music and design—to create The Last Fair Deal, a set of playing cards inspired by historic figures in blues music.
You'll also like:
Sennheiser GSP 670 is the Beyoncé of Gaming Headsets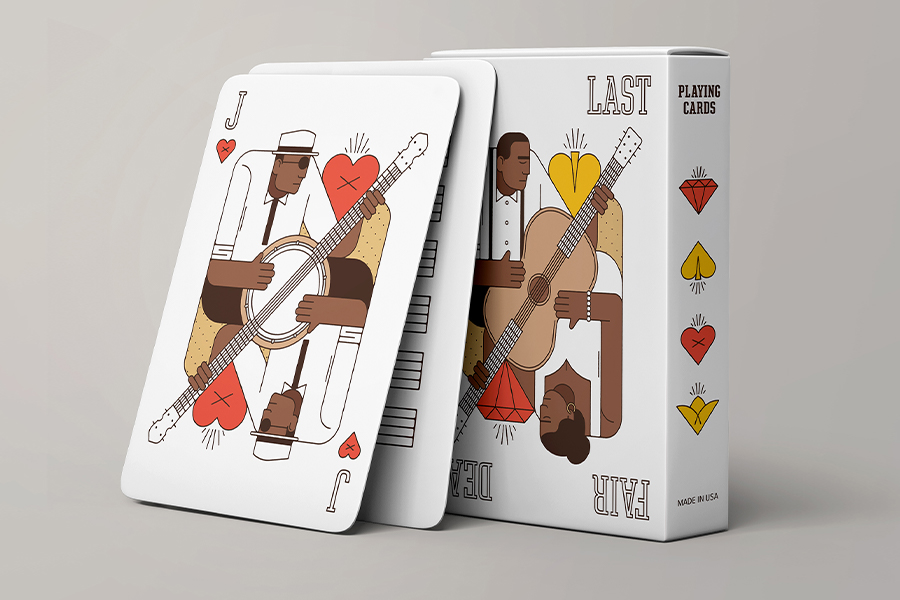 "I started designing these cards last year," says Sofra, "wanting to pay homage to some of the most inspiring yet underrated figures in musical history. The founding mothers and fathers of not just blues, but rock and pop as well." Those figures include legends like Robert Johnson, Lead Belly, Elizabeth Cotton, Big Bill Broonzy, Son House, Sister Rosetta, Memphis Minnie, and Odetta. The deck features 56 fully designed cards, with two jokers depicting "the Devil"—a bottle of booze. Sofra plans to print the decks at The United States Playing Card Company based in Kentucky. The cards will be done with an Air-Cushion linen finish with a paper stock featuring a slight embossing and dimpling on each card to provide better hand feel and dealing. The box is double printed with four colour on the outside and one colour on the inside. The box will also have a white matte finish.
The artwork is well done and pays a touching tribute to these sometimes forgotten music heroes. "These pioneers have long been held up as seminal figures within the world of folk, roots, and blues music, but beyond that, they are largely and shamefully ignored," notes Sofra. "In fact, most people would not have even heard of Huddie Leadbetter or Sister Rosetta or Memphis Minnie. This is my small way of trying to keep their heritage alive." You can back this project on Kickstarter and help keep their stories alive while enjoying your favourite card game—hopefully with a soundtrack of blues to go along with the game.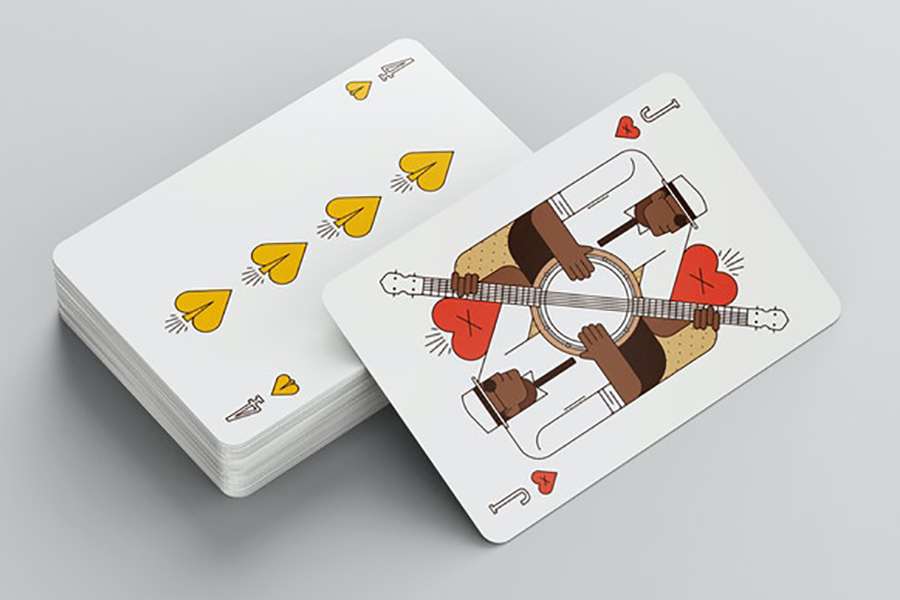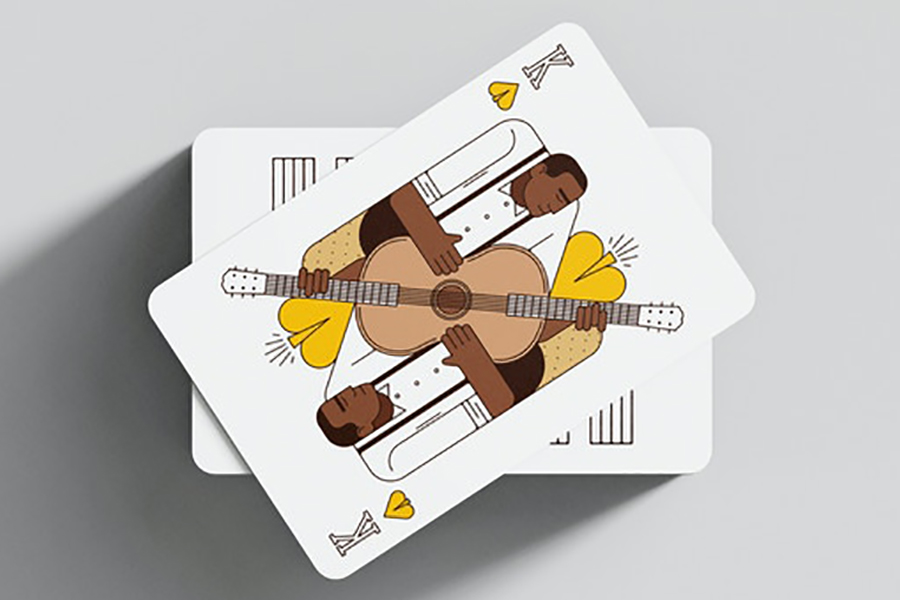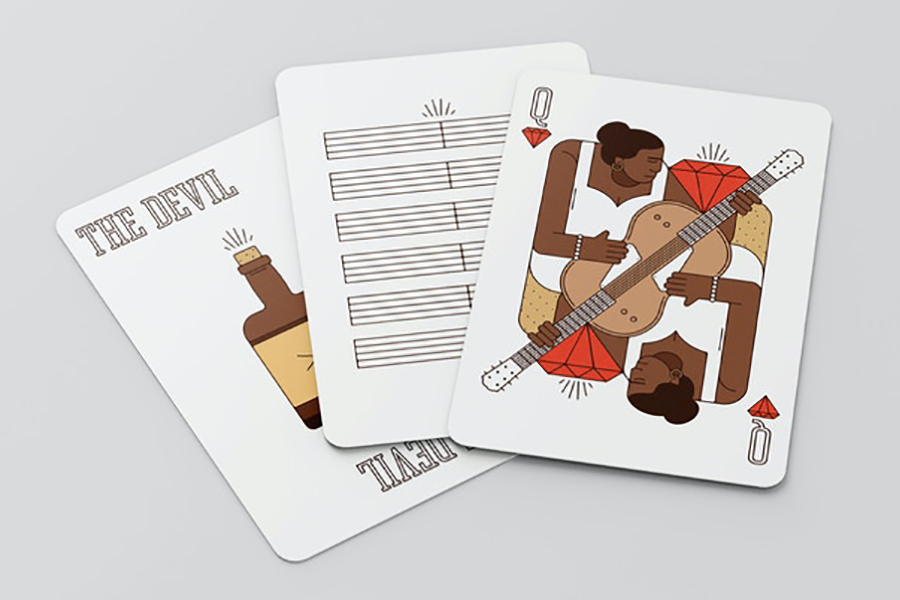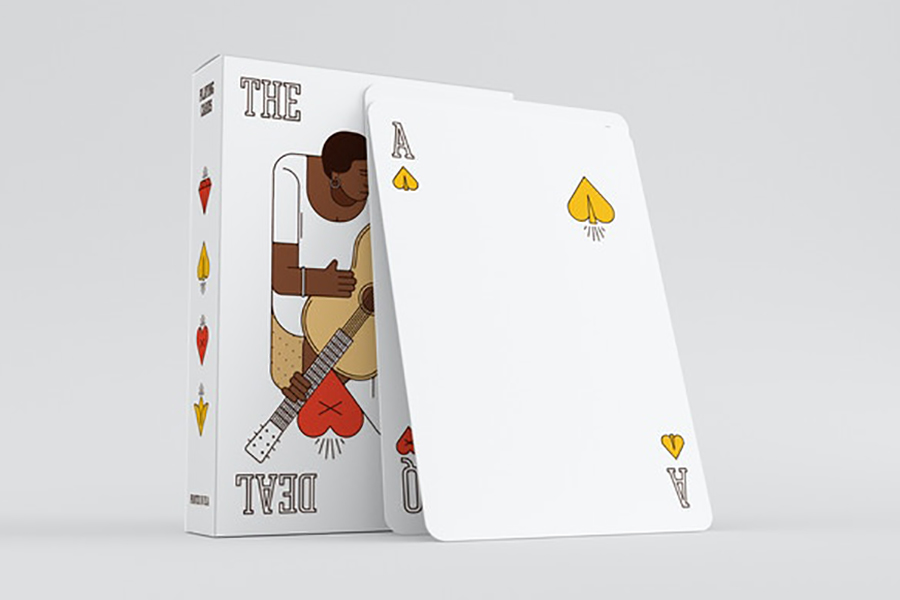 You'll also like:
Netflix is Getting into Gaming 'in the Next Year'