Unleash Your Inner Master Chief with Halo NERF Blasters
Hasbro has announced a partnership with game developer 343 Industries to launch a range of NERF blasters inspired by the popular Xbox series Halo. NERF recently launched blasters based on iconic weapons from Overwatch and Fortnite, so it makes sense that Halo gets a turn. The Halo NERF blasters are expected to land on shelves later in 2020 around the release of Halo Infinite on Xbox One and Series X.
You'll also like:
15 Best NERF Guns to Wage Workplace Warfare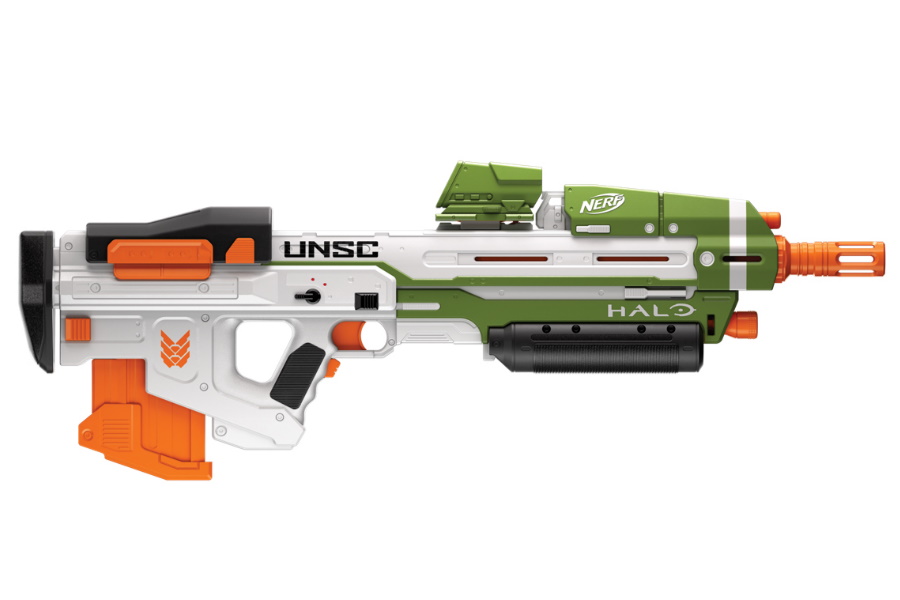 The initial range consists of three blasters:
Halo MA40 Blaster: a motorised, semi-automatic blaster that includes a 10-dart clip and 10 Elite darts
The Needler: a single shot MicroShot blaster based on the Covenant infantry weapon
The SPNKr: another single shot MicroShot blaster based on the Halo rocket launcher
The Halo-licensed NERF blasters will also include an exclusive MA40 colour scheme for Halo Infinite redeemable via code.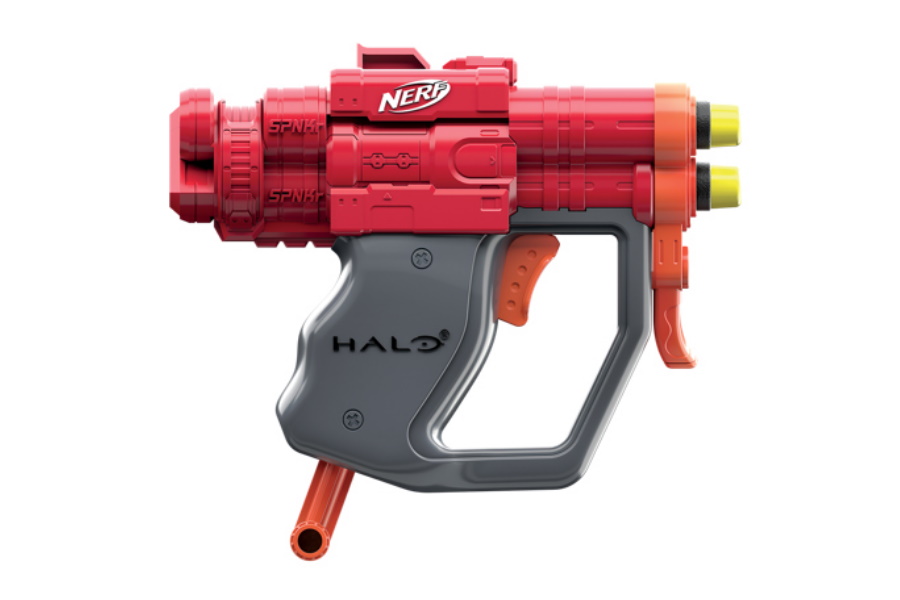 "NERF and Halo are both heritage brands that kids have grown up with and loved for decades, and we've found a strong overlap within our consumers," said Adam Kleinman, Vice President of Global Brand Strategy and Marketing at Hasbro.
"We are constantly looking into ways to bring more innovation and excitement to the NERF brand, and saw an incredible opportunity to collaborate with 343 Industries as they reinvent Halo for the next generation."
The Halo Nerf blasters are expected to launch in select markets in October 2020, while we're still waiting for more info on the release of Halo Infinite.
You'll also like:
15 Best NERF Guns to Wage Workplace Warfare