Western Digital is Powering PCs with 3 Speedy New SSDs
Western Digital has announced three new additions to its WD_Black gaming range including an SSD with read speeds up to 7,000MB per second. According to Western Digital, the new SSDs reduce load times and increase transfer speeds for high-performance PC gaming. The new SSDs are targeted at PC and laptop gamers with the possibility of next-gen console compatibility yet to be confirmed.
Of the three new WD_Black drives, it's the SN850 NVMe SSD that can achieve read speeds up to 7,000MB per second and write speeds up to 5,300MB, but only in the 1TB model. This particular drive will also be available in 500GB and 2TB configurations. WD will also launch an optional RGB-enabled heatsink model that reduces thermal throttling.
You'll also like:
WD's My Passport Range Gets Harder, Better, Faster, Stronger
The 10 Best Desktop Microphones (PC Mic)
Light Each Key with the Razer Cynosa V2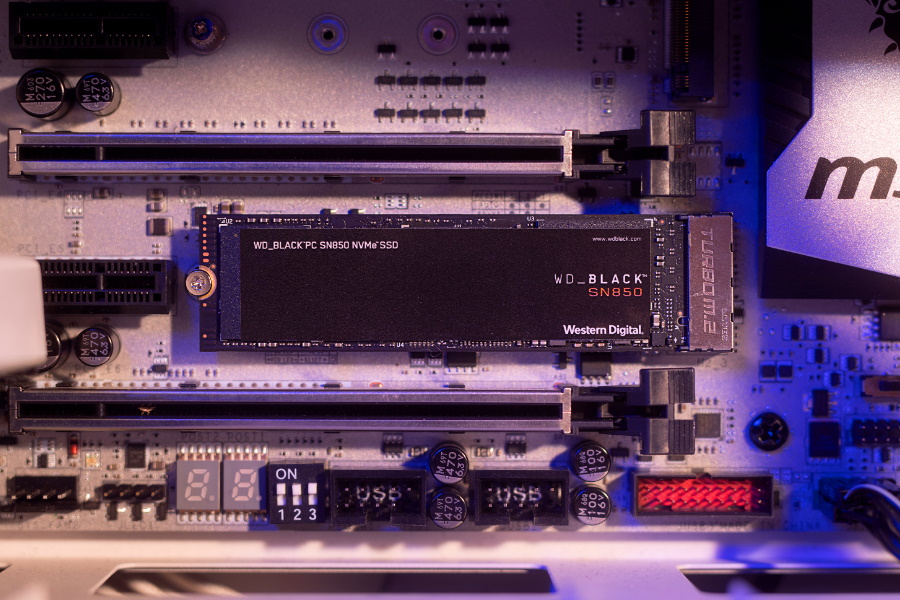 WD says this particular drive is fast enough to work with the PlayStation 5 and is currently waiting for Sony to confirm compatibility. The SN850 will be available from December with prices starting at AU $225. The model with optional heatsink will be available from next year.
Next up is the fully bootable plug-and-play AN1500 NVMe SSD Add-in-Card available in 1TB, 2TB and 4TB options. This one is PC-only and slots straight in your motherboard. WD tested this SSD on 35 different motherboards and achieved great results.
This AN1500 features two internal SSDs for read speeds up to 6,500MB per second and write speeds up to 4,100MB. WD says its add-in card is one of the fastest PCIe Gen3 x8 solutions on the market. Users can add some spectacle through the strip of customisable RGB lighting while integrated heatsink helps gaming rigs maintain peak performance. The WD_Black AN1500 is available from October 22 in 1TB, 2TB and 4TB configurations with prices starting at AU $399.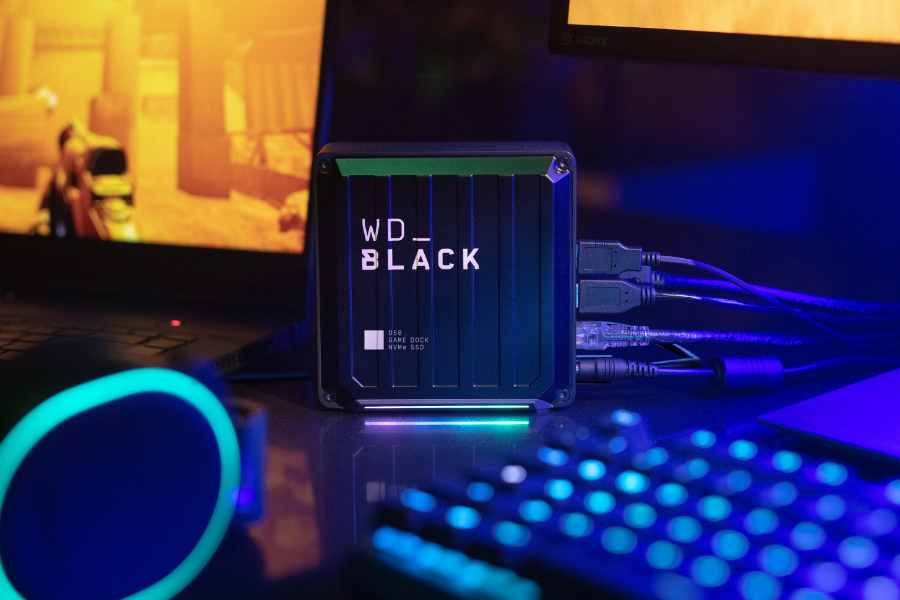 Lastly is the compact WD_BLACK D50 Game Dock. This drive offers Thunderbolt 3 connectivity for laptop users looking for streamlined storage expansion. Available in 1TB and 2TB configurations, WD totes this storage solution as the most user friendly with a simple setup and multiple ports for accessories. Prices for the SSD start at AU $849, while a non-SSD version is priced from AU $549. The D50 Game Dock is available from December 2020.
You can learn more about the WD_Black range via the official website linked below.
You'll also like:
WD's My Passport Range Gets Harder, Better, Faster, Stronger
The 10 Best Desktop Microphones (PC Mic)
Light Each Key with the Razer Cynosa V2