Will Skater XL Shred All Over the Tony Hawk's Remake?
Everyone will agree that the Tony Hawk's Pro Skater franchise helped redefine both skating and sports games in general. However, many will argue it was EA's Skate series that set the benchmark for skateboarding video games. With no plans for a Skate sequel or remaster any time soon, an indie developer plans to fill that void with Skater XL.
Skater XL is described as a "head-first dive into the skateboarding world, where style, creativity and the perfect trick is yours to define."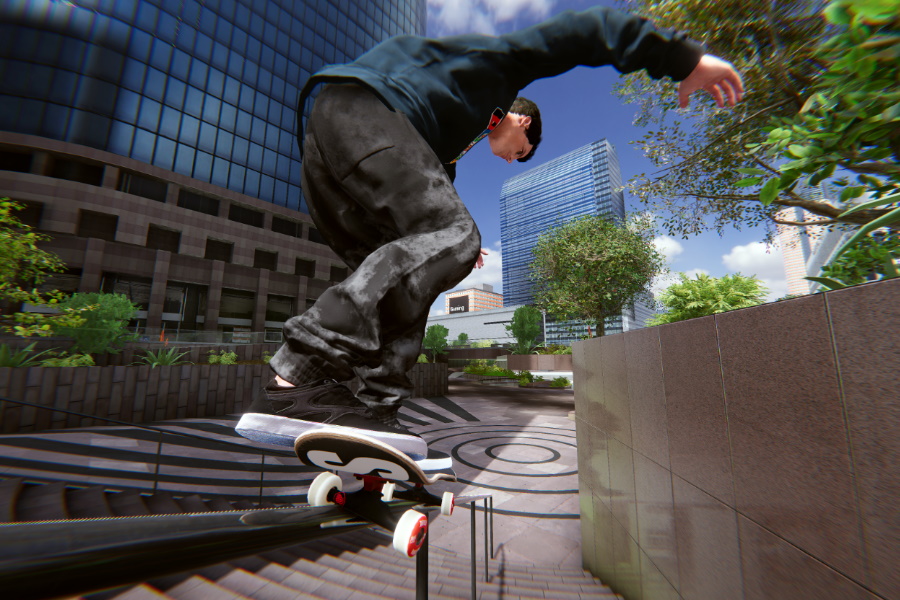 Unlike Tony Hawk's, there are no tricks programmed into Skater XL. Players control movement with each thumbstick connected to the corresponding foot of the skater. Move the sticks, and the board instantly responds. It's a far more grounded and realistic approach than pressing a button combo to pull off insane stunts. Players can create, combine and style their own tricks while hitting real word Californian locations.
Each of the 60 real word skate spots is connected by block after block of plazas, schools, pools, buildings, car parks and corridors. They are yours to explore freely like an open-world while exploiting iconic ramps and rails and perfecting the subtle nuances of highly technical tricks.
Speaking of the real world, players can take on the roles of professional skaters like Tiago Lemos, Brandon Westgate, Evan Smith and Tom Asta, each with their own gear and style. Real-world apparel, decks and wheels from top skating brands are also in the mix. We're talking New Balance, Etnies, Vans. DC Shoes, Santa Cruz, Element and more. For those who like to personalise, there are also options to create custom skaters with a unique look and gear.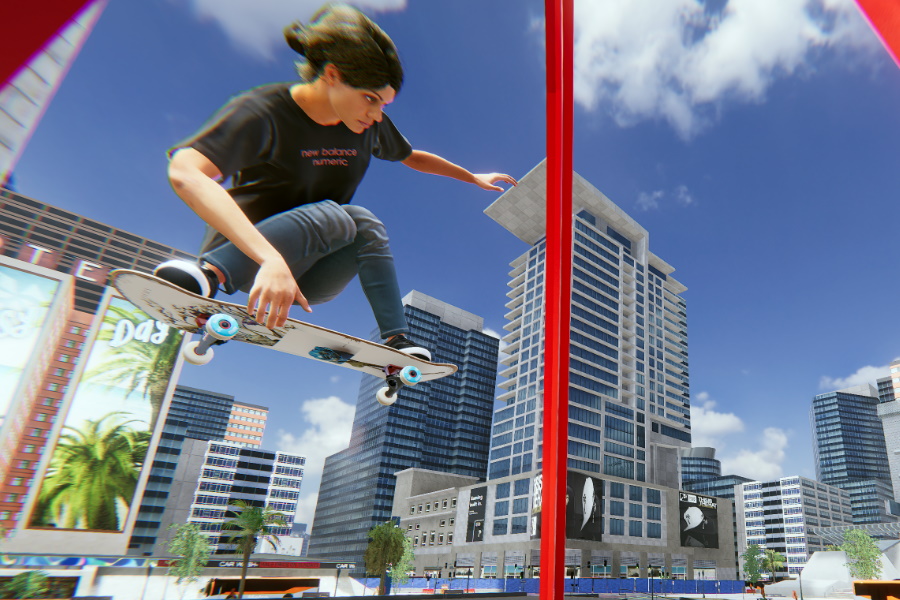 The Tony Hawk's franchise is as well known for its punk, rock and rap soundtrack as it is for the skating. Thankfully, Skater XL realised the importance of these backing tracks and included some great music to accompanying the gameplay. Artists like Jurassic 5, Interpol, Mogwai, The Smashing Pumpkins, Weezer, LCD Soundsystem and more make the list.
Skater XL grinds onto PS4, XB1, PC and Switch July 7, 2020, meaning it has a two month lead over the Tony Hawk's Pro Skater 1+2 remake. Whatever your preference, it's a great time to be a fan of skating games.