Win a Tony Hawk's Pro Skater 1+2 Sesh with the Real Tony Hawk
If you thought you were excited for the completely remastered version of  Tony Hawk's Pro Skater 1+ 2 then get ready to hit that 900 because you and a friend could win an all-expenses-paid gaming and skating session with the real Tony Hawk! Or in the words of Xzibit, "Yo Dawg, I heard you like Tony Hawk, so Omaze put the real Tony Hawk in your Tony Hawk Pro Skater 1+2 so you can Tony Hawk while you play Tony Hawk Pro Skater 1+2."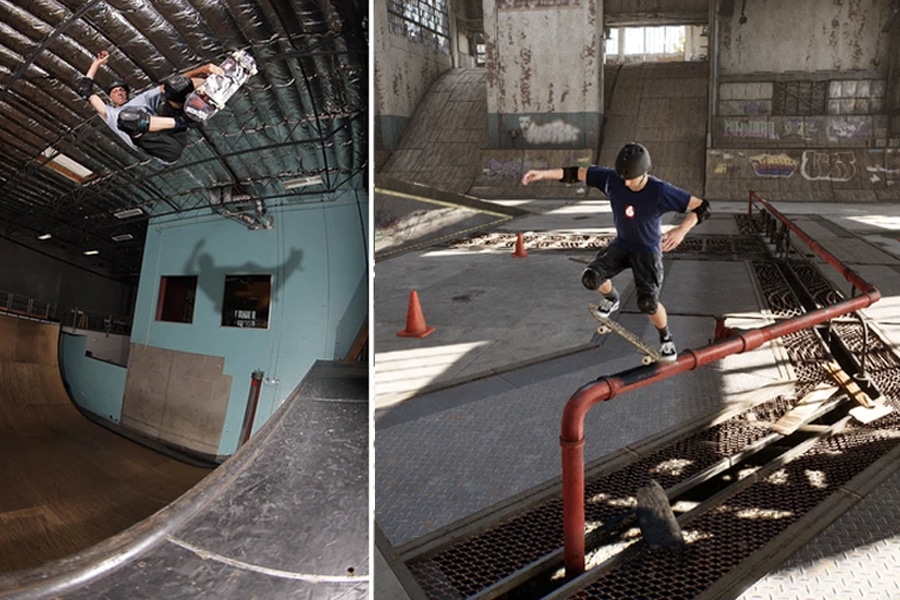 Thanks to Omaze, you and friend could win the ultimate meet-up with Tony Hawk to play Tony Hawk's Pro Skater 1 + 2, the remastered collection of his iconic skateboarding games, coming 4 September. Experience every inch of your favourite levels, throw down some sweet trick combos and play some of the classic characters in crispy high definition.
But what's better than video game Tony Hawk? A real Tony Hawk. At his practice facility in his hometown San Diego, you'll take part in a private skate session with the man himself. And apparently, requests are welcome, so be sure to come ready with your list of must-see tricks – no-button combinations needed. After skating with the legend live and in living colour, you can join him over lunch, which according to the XGames icon, should involve some sushi and bagel bites. Either that or he might order In-N-Out for a classic Double Double (animal style, of course).
With flights and a 4-star hotel included in this fantastic package, it makes you wonder, what's Tony Hawk getting out of this? Well, every entry into the competition will go towards supporting The Skatepark Project. Originally called the Tony Hawk Foundation when it first started in 2002, the recently renamed initiative assists underserved communities to create safe and inclusive public skateparks for youth.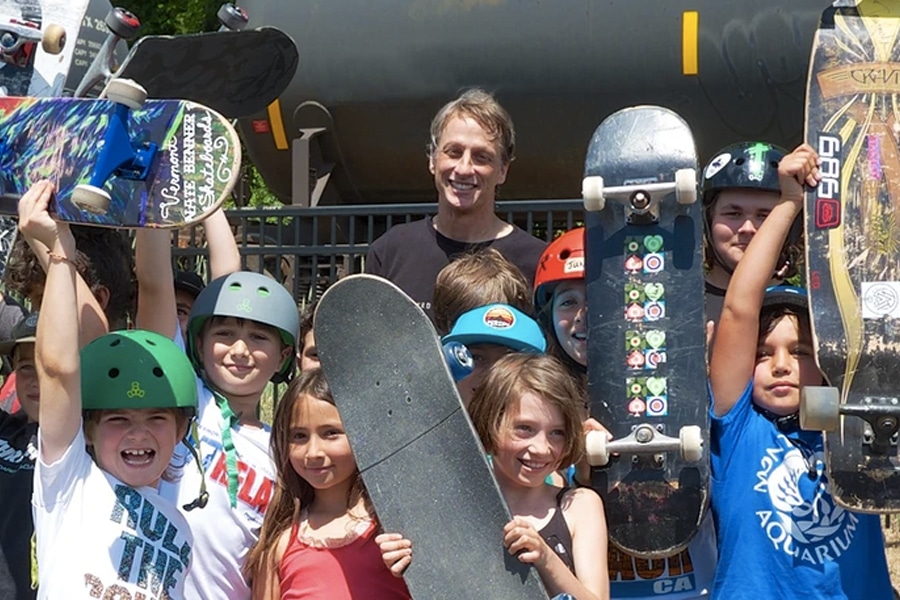 Having awarded over US$10 million to 637 communities across all 50 states of America, The Skatepark Project is a strong proponent of healthy and active lifestyles for young people all over the world. The Project even took part in the Skateistan program in Afghanistan, Cambodia, and South Africa, donating $150,000 in support of the international non-profit organisation which empowers children through skateboarding and education.
So how do you join for a chance to win? Well, no donation or payment is necessary to enter or win this competition, but if you can spare a few Benjamins, donations start at $10 for 100 entries and go all the way to up to $100 for 2,000 entries (includes a double-entry bonus).
It should be noted – in the "stuff our lawyers want you to read" section –  due to restrictions on travellers coming to the US from certain countries, Winners must not be residents of Belgium, Cuba, Iran, Iraq, Italy, North Korea, Singapore, Sudan, Syria or Thailand. Don't live there? Perfect, head on over to Omaze right now to ensure you stick the landing on a chance to skate and game with Tony Hawk in San Diego with Tony Hawk Pro Skater 1+2.